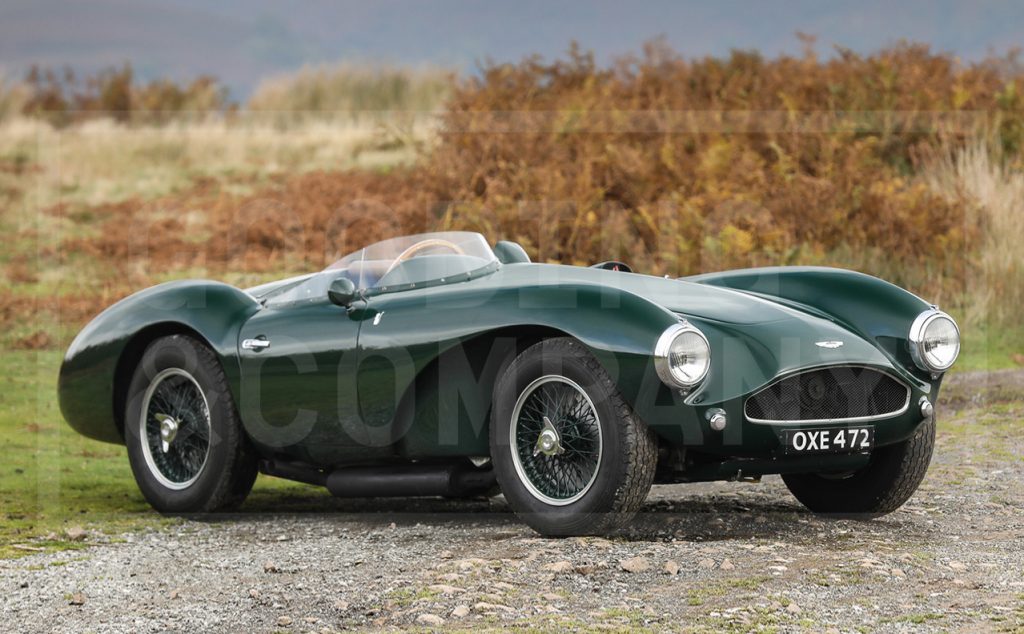 The DB3S debuted in 1953 as the successor to the DB3, the first purpose-built sports racing car developed under David Brown. Designed by Frank Feeley and featuring a twin-cam, straight-six engine, the DB3S was successfully raced by the Aston Martin Works team as well as privateers.
This DB3S, chassis 102, is one of three Almond Green customer cars ordered for the Kangaroo Stable – the Australian racing team led by David McKay and Tony Gaze. As their lead car, 102 was campaigned throughout Europe, England, and New Zealand during 1955 and 1956, with the most notable result being a 2nd Overall finish at the 12 Hours of Hyères. In 1957, the DB3S, fitted with a Perspex canopy, set a new Australian Land Speed Record, averaging 143.19 mph over a dirt road. The Aston Martin kept racing until 1960, when it was wrecked at Bathurst and placed in static storage, later having its original engine removed. Painstakingly restored in the 1970s, it has since been active in historic racing and counts several Aston Martin luminaries among its roster of owners. Handsomely presented in dark green and powered by a twin-plug DB3 engine, 102 is accompanied by its original engine (no. VB6K/102) and an extensive file of documentation.
Today, this DB3S stands as a wonderful reminder of the glory days of international sports car racing – a halcyon period when eager amateurs could find themselves locked in battle with the works racing teams on the world's great circuits.
Estimate: £3,000,000 – £4,000,000
SOLD £3,011,000


Chassis: DB3S/102
Engine: VB6K/102