Porsche 907 for Sale at Broad Arrow Auctions
Broad Arrow Auctions is building up to their inaugural Amelia Island auction with some big news. They announced a major consignment for Amelia Island – a 1968 Porsche 907 K that raced at the Sebring 12 Hours and took the overall victory at the 1968 Targa Florio.
The car in question, chassis 907 025, was piloted by "Quick Vic" Elford and Umberto Maglioli for the Targa Florio, with Elford qualifying the car on pole. Although the pair faced some setbacks during the race, the duo fought back and Elford set three successive lap records on his way to passing the leading Alfa Romeo Tipo 33/2 for the lead on the final lap, finishing more than three minutes ahead.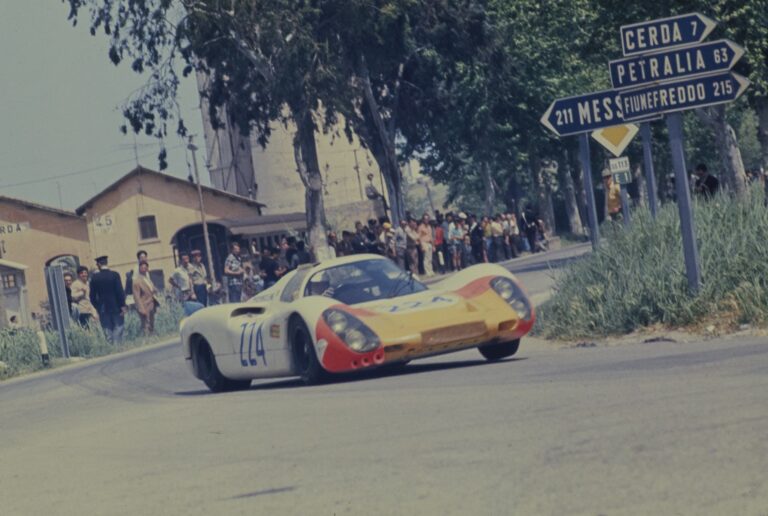 After the victory at the Targa Florio Porsche System Engineering sold the car to Siegfried Lang, who competed under the "Valvoline Racing Team" name in 1969. That campaign resulted in a number of first-place finishes in hillclimbs throughout the Alps until his unfortunate passing in 1970.
In 2000 the car's owner, at that point noted Porsche collector Dr Julio Palmaz, recruited Patrick Scalli of Porsche Prototype Racing Cars to restore 907 025 to its Targa Florio configuration. At the same time the original engine was rebuilt by Gustav Nitsche, who returned the Typ 771/1 magnesium cased 2.2 L flat-eight to its original specs, just as it remains today.
Following the restoration and still in Dr Palmaz's collection, 907 025 won twice at the Amelia Island Concours d'Elegance – first in 2007 in the Targa Florio Class and subsequently in 2012, taking the Corporate Award for the Best Example of Race Car Engineering.
The car was obtained by the current owner in 2015 and stands as a testament to the quality of the restoration completed at Patrick Scalli's workshop, remaining largely in the same condition as it was the day it left his shop.
Broad Arrow Auctions estimates this car will sell for $4,500,000 – $5,500,000, which isn't an outlandish price for a race-winning, factory-run example of Porsche's legendary 907. It will be joined at Broad Arrow's debut as the official auction of The Amelia by a number of other notable Porsches including a very low mileage 1994 Porsche 911 Turbo S Flachbau and a factory prepped 1995 Porsche 911 Cup 3.8 that was used by Bridgestone to promote their S-02 tire.
Those cars and more will make up more than 100 collector cars set to cross the block at the Ritz-Carlton in Amelia Island on March 4.