Prepping for Monterey Car Week 2023 Already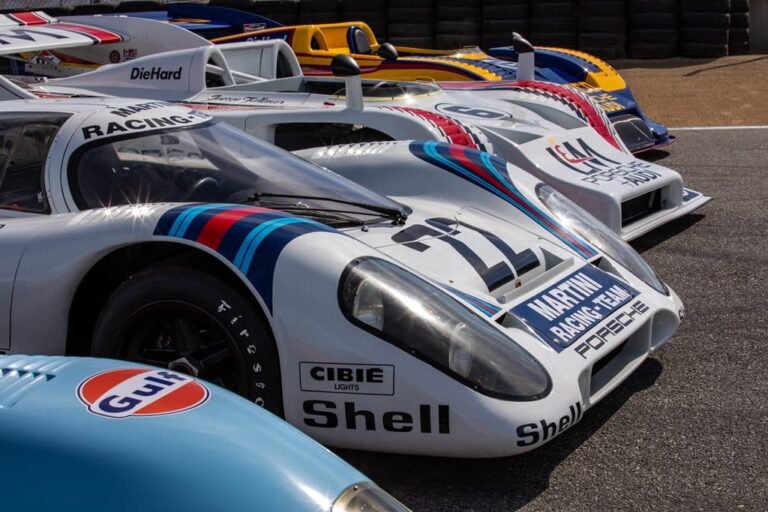 Porsche and WeatherTech Raceway Laguna Seca are already prepping for Monterey 2023, even as it's still a couple weeks until Amelia Island.
Porsche announced the theme for the 2023 Porsche Rennsport Reunion – "Icons of Porsche." This year's Rennsport Reunion will pay tribute to the 75th anniversary of Porsche's sports cars across four days at WeatherTech Raceway Laguna Seca. The event will take place September 28 to October 1, 2023 and will feature some of the most iconic Porsches built, as well as drivers and designers.
Meanwhile, preparations are underway for the 2023 Rolex Monterey Motorsports Reunion, scheduled for August 16-19. The vetting and selection process to determine which historic race cars will have the privilege of competing in 14 different race groups began last week.
Expect to see a wide variety of cars, including Can-Am, historic Formula 1 cars, Trans-Am muscle, and even more hitting the track.
Before the start of the Rolex Monterey Motorsports Reunion participants will have the opportunity to spend an extra two days racing during the Monterey Pre-Reunion August 12-13. That event is the unofficial kickoff for the 2023 Monterey Car Week with 30 to 40 race cars escorted into Monterey by CHP.
The vetting process for selecting the participating cars is overseen by a seven-person Advisory Council. The members of the Advisory Council ensure each entry is correct and meets the applicable requirements, as well as confirming the quality of the drivers – that they understand that the event is about seeing the cars at full speed, but not an out and out competition as though they were new.
The Advisory Council plans to begin accepting entries as of March 1, 2023 so as to allow the owners of the cars enough time to make the necessary travel plans.
More information as to the specific cars accepted for the 2023 Rolex Monterey Motorsports Reunion will be available later this year along with more details regarding specific Porsche cars, drivers, and designers scheduled to participate in the 2023 Porsche Rennsport Reunion.