Hagerty announced that Chip Ganassi will be the 2022 Honoree at The Amelia, the 27th year of the event. It will take place March 3-6, 2022 in Amelia Island, Florida.
Ganassi has touched every major form of North American motorsport plus the ultimate international road race, the 24 Hours of Le Mans. Ganassi's legacy extends far beyond being an accomplished driver, he is a decorated race team owner that has fielded highly successful teams in INDYCAR, NASCAR, the IMSA WeatherTech SportsCar Championship and Extreme E.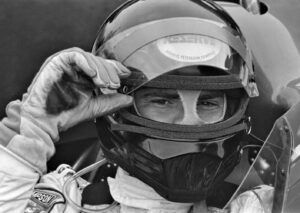 Ganassi made his racing debut in the 1981 Robert Bosch Super Vee Championship. In 1982, Ganassi graduated with a finance degree from Duquesne University and started his first Indianapolis 500 in Mario Andretti's year-old 1981 Wildcat/Cosworth. He was the fastest of a star-studded rookie class qualifying ahead of future "500" winners Bobby Rahal and Danny Sullivan. A year later Ganassi logged two podium finishes and was voted Most Improved Driver, ultimately ranking ninth in the INDYCAR Championship.
Ganassi retired from the Indy car cockpit following a brutal high-speed accident at Michigan International Raceway in 1984. His final race in the cockpit would be at the 1987 24 Hours of Le Mans.
In 1990, Chip Ganassi founded Chip Ganassi Racing, the only team to win the crown jewels of North American racing: the Daytona 500, the Indianapolis 500, NASCAR's Brickyard 400, and the 24 Hours of Daytona, in a 12-month span. Chip Ganassi Racing's incredible success on the track includes eight victories in the 24 Hours of Daytona (2006-2008, 2011, 2013, 2015, 2017 and 2018), four consecutive INDYCAR Championships twice (1996 through 1999 and 2008 through 2011) and four Indianapolis 500 victories (2000, 2008, 2010, 2012) including a one-two finish in 2012.
Ganassi would return to Le Mans in 2016, this time as an owner flying the Stars and Stripes. Ford Chip Ganassi Racing did not disappoint, scoring another historic Le Mans Ford victory, first, third and fourth in GTE LM Pro, leading all but 26 laps from the pole on the team's first Le Mans attempt. The landmark victory came on the 50th anniversary of Ford's historic first overall Le Mans victory in 1966.
Ganassi is also well known for his transformational charitable work for St Jude Children's Hospital. In 2011 Chip received an honorary Doctorate from Carnegie Mellon University in his hometown Pittsburgh. In 2016, the year of the Le Mans victory for Ford, Chip was inducted into the Motorsports Hall of Fame of America.
"Honoring a hero from the racing community is an important component of The Amelia DNA. From the inaugural honoree, Sir Stirling Moss, to the recent celebration of Lyn St. James, The Amelia has anchored the celebration of the automobile to the incredible people who have devoted their lives as ambassadors for driving," said McKeel Hagerty, CEO of Hagerty. "We are thrilled that Chip Ganassi accepted our invitation. His racing legacy represents Hagerty's love of driving and passion for the wellness of others."