Demon 170 - Fastest Muscle Car Ever Built
If you are a fan of muscle cars, you might want to pay attention to this: Dodge is celebrating the last of the current-generation HEMI-powered muscle cars by introducing the 2023 Dodge Challenger SRT Demon 170. This is not just another Challenger with a big engine and a loud exhaust. This is a beast that can outrun almost any car on the planet with its ethanol-injected 6.2-liter supercharged V8 that produces an insane 1,025 horsepower and 945 pound-feet of torque on E85 fuel.
The Demon 170 is named after the ethanol content of its ideal fuel, E85, which is equivalent to 170 proof liquor. It can also run on E10 fuel, but with reduced power output of 900 horsepower and 810 pound-feet of torque. When fueled by the good stuff this car can launch from zero to 60 mph in just 1.66, clearly establishing itself as the fastest accelerating and quickest production car ever produced by a major automaker.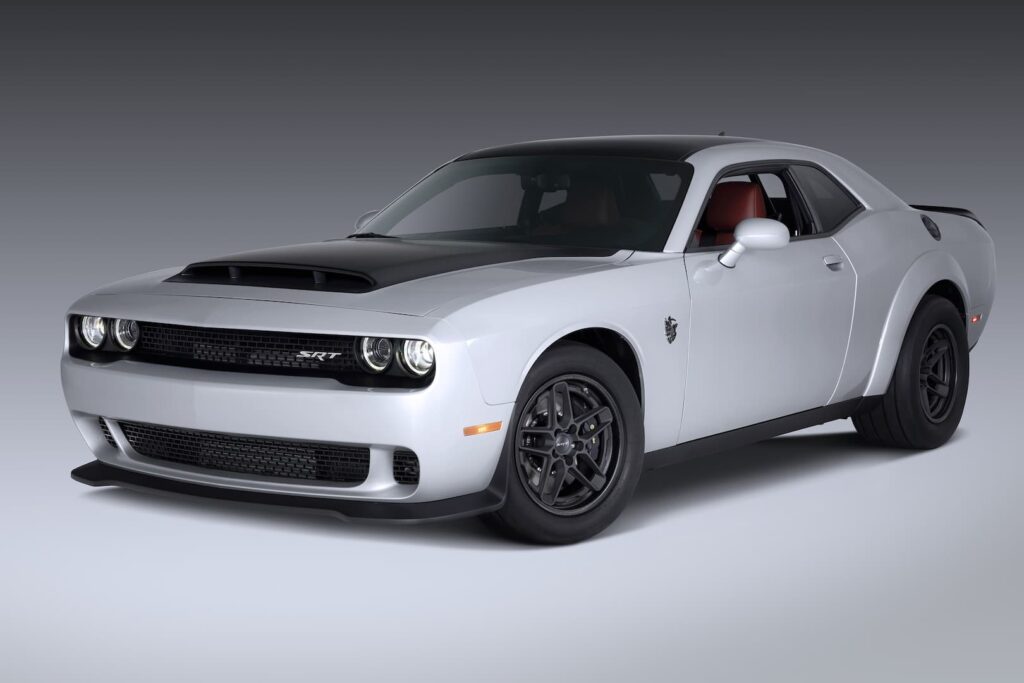 But how does Dodge achieve such incredible performance numbers? Well, it took a lot of engineering work and some sacrifices. The Demon 170 is based on the previous Demon model that was introduced in 2018, but with many upgrades and modifications to handle the extra power and stress. The engine block, pistons, connecting rods, crankshaft, bearings, cylinder heads, supercharger, throttle body, fuel injectors and cooling system are all new or improved for this car.
The Demon 170 also features a unique staggered wheel and fender design that makes it wider in the rear than in the front. This gives it more traction and stability at high speeds while reducing drag. The rear wheels are wrapped in massive 315/50R17 Mickey Thompson ET Street R drag radials while the front wheels are shod Mickey Thompson 245/55R18 ET Street rubber.
It also sports some special features that enhance its drag racing capabilities such as launch control, line lock, TransBrake 2.0 and torque reserve systems that allow it to build up boost pressure before launching off the line. Adaptive suspension modes assist by adjusting damping according to driving conditions.
However, the Demon 170 is not meant for cornering or cruising though. It has no rear seats or trunk carpeting to save weight and it does not have any advanced driver assistance systems or infotainment features other than a basic radio with two speakers. It also has a very stiff ride quality and loud cabin noise levels due to its performance-oriented setup.
Dodge showed all the power this car has when it ran a quarter-mile in 8.91 seconds at 151.17 mph. And that's an NHRA-certified stat! It's so fast that it received a violation letter "ban" from the NHRA simply for running a sub-nine-second quarter-mile without an additional safety cage and parachute.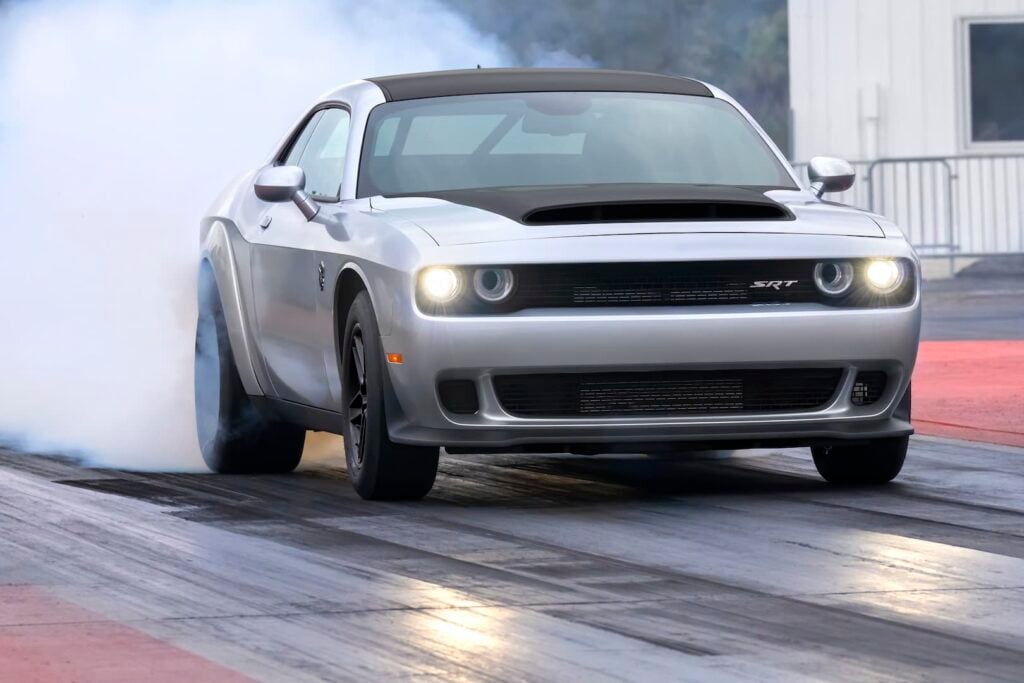 The Demon 170 is a limited edition model that will only be produced for one year starting this summer. Dodge will build no more than 3,300 of these beasts, with 300 set to be exported to Canada at a starting price of $96,666, excluding destination and other fees.
Orders for the Demon 170 will begin March 27 and owners of the original Demon will be able to order a Demon 170 with a VIN to match the older Demon. Accessories included with the Demon 170 include a custom decanter serialized to match the VIN of the new muscle car, along with coasters, glasses, and a custom instrument panel that will be ordered by the purchaser after taking delivery of their new car.
The Demon 170 is Dodge's way of saying goodbye to its gas-powered muscle car era before moving on to electrification in the future. It is a tribute to all the fans who have supported Dodge's passion for performance over the years. It is also a challenge to anyone who dares to race against it on or off track.