Monterey Car Week is quickly approaching and we're going to see some very impressive cars crossing the block. We'll also see some very impressive bids for those impressive cars, so we thought we'd take a minute and look back at Mecum's Houston event. Specifically, let's check out the top ten muscle cars from that auction and enjoy some reasonable prices, before things go through the roof in Monterey. We're going to see some major seven-figure sales, so relish the more attainable cars on this list before we all stare in wonder at starting bids in the millions of dollars.
This unusual gem was the most expensive sale in Mecum's Houston 2021 collector car auction, with a final price of $231,000. It is one of only 264 of these Dodge models manufactured in 1968 with automatic transmission, and the only known model finished in EE1 Dark Blue Metallic. Still bearing the original fender tag, this beauty also has the autographs of American automotive royalty Don Garlits and Shirley Muldowney on its large chrome air cleaner.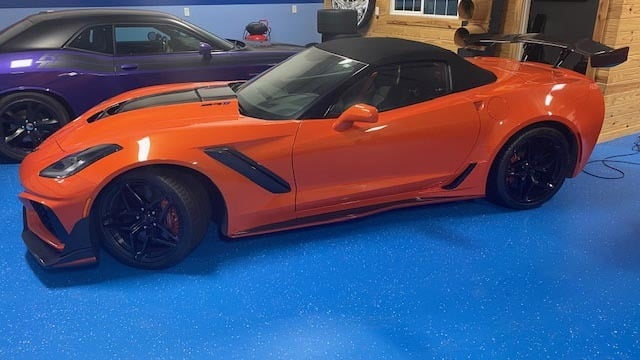 Unarguably one of the rulers of American muscle cars, this striking Corvette model sold for $165,000. With only 810 miles on the odometer, this 2019 model was among the last Corvettes manufactured front engines. It is only one of 133 cars finished in Sebring Orange.
Another muscle car star, this black beauty sold for $143,000 at Mecum's Houston 2021 collector car auction. With only three miles on the odometer, it is ready to hit the road – assuming the new owner will drive it and not park for the next few years! A premium stereo system ensures the music plays on wherever you go.
With a final price of $140,250, this beauty has an automatic transmission and a Z51 Performance Package. For those tired of sitting still, they can hop in and go from zero to 60 miles per hour in 2.9 seconds.
The price of $132,000 almost seems too small for a piece of history – but then you notice that this car is practically the opposite of a stock example. Still, those wheels look pretty choice with the black and copper paint. You can just about hear the music drifting from the JL Audio subwoofer and speakers as the Chevy thunders down the street.
This model is a muscle car icon. Really, no top ten muscle car list is complete without a Mustang. Selling for $45,100, it features a four-speed transmission, front disc brakes, and power steering. The factory under-dash air conditioning system requires Freon, and the GT package and Trumpet exhaust mark this renowned model as something special. It also turns heads with its red finish, white soft top, and red and white interior.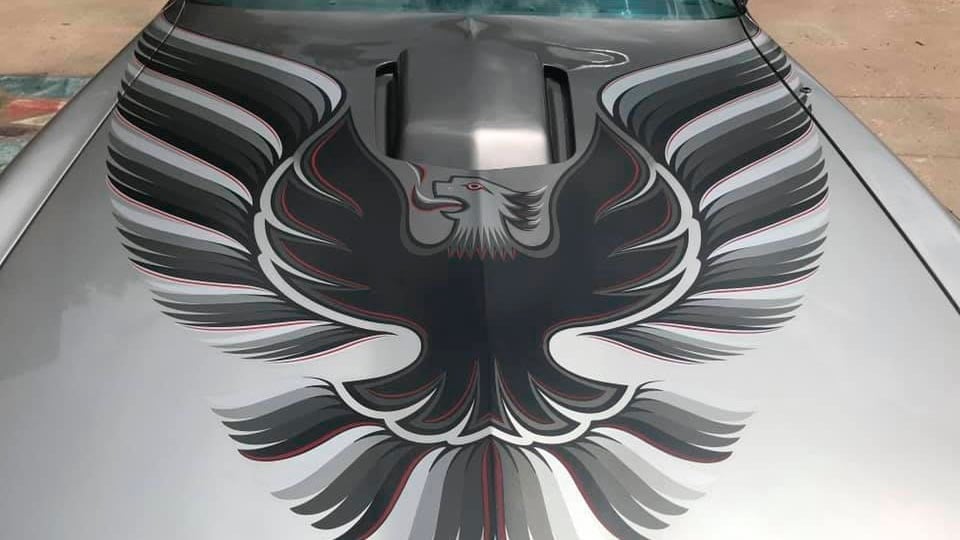 This silver beauty sold for $44,000, but the memories it recalls are priceless. A favorite of the malaise era, this car features a silver interior and a dramatic black bird characteristic of this model on the hood. With a four-speed transmission and 48,200 miles, this muscle car star is one of only 1,817 manufactured.
Selling for $41,250, this beauty sports a shiny red exterior with stately houndstooth for the interior. Equipped with a V-8 engine, automatic transmission, power steering, and air conditioning, this muscle car grabs all the attention on the road with its flashy chrome wheels and dual white stripes.
With automatic transmission and a 396/375 HP big block V-8 engine, this classic car will go places. Finishing with a buying price of $30,800, the characteristic shape of this car is highlighted with black paint and white stripes to great effect. Power steering and power front disc brakes ensure safe responsiveness for cruising the strip.
The Gran Torino from Ford was a perfect blend of American muscle with malaise era practicality, and 1972 was the year Ford excelled with the ideal mix. As this classic sold for $30,800, a buyer thought so as well. The "Bright Green Gold Metallic" factory finish is set off with black stripes along the sides, and a very "70s" green interior. It is equipped with 14-inch Magnum 500 wheels and plenty of chrome, not to mention the power steering and factory air conditioning.
Images courtesy Mecum Auction, Inc