Broad Arrow Auctions will hold their first West Palm Beach sale this coming weekend. We previously looked at a list of what we expect will be the Top Ten most expensive cars on offer, but we wanted to take a look at a particular marque leading to the West Palm Beach auction. There are many cars built by Mercedes-Benz that will be offered by Broad Arrow Auctions but we want to highlight a few of them that really jump out at us.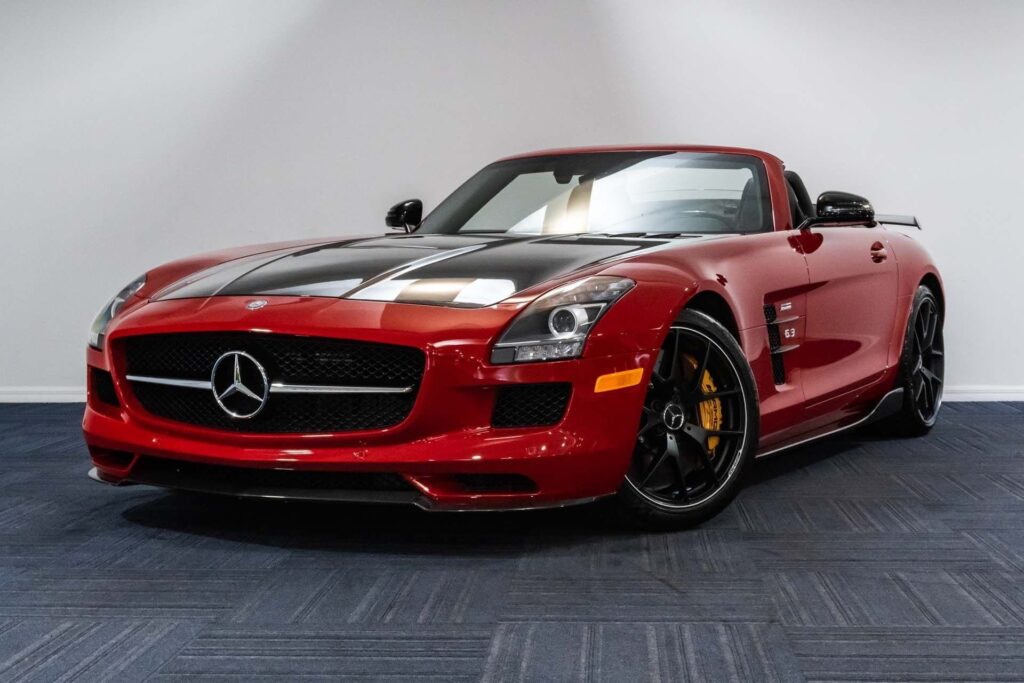 The 2015 Mercedes-Benz SLS AMG GT Roadster Final Edition ought to be able to take you from 0-60 mph quicker than it takes to say the model's name. Only 350 Final Edition SLS AMG Coupes and Roasters were produced making this a very rare performance car. Having covered just 4,240 miles since new, this is powered by a version of AMG's M159 engine that produces 604 horsepower and 514 lb-ft of torque. It features a carbon ceramic brake system and its interior features a carbon fiber center console with a numbered plaque, emphasizing the exclusivity of the Final Edition version of the SLS AMG. Broad Arrow Auctions estimates this to be worth $355,000 – $365,000.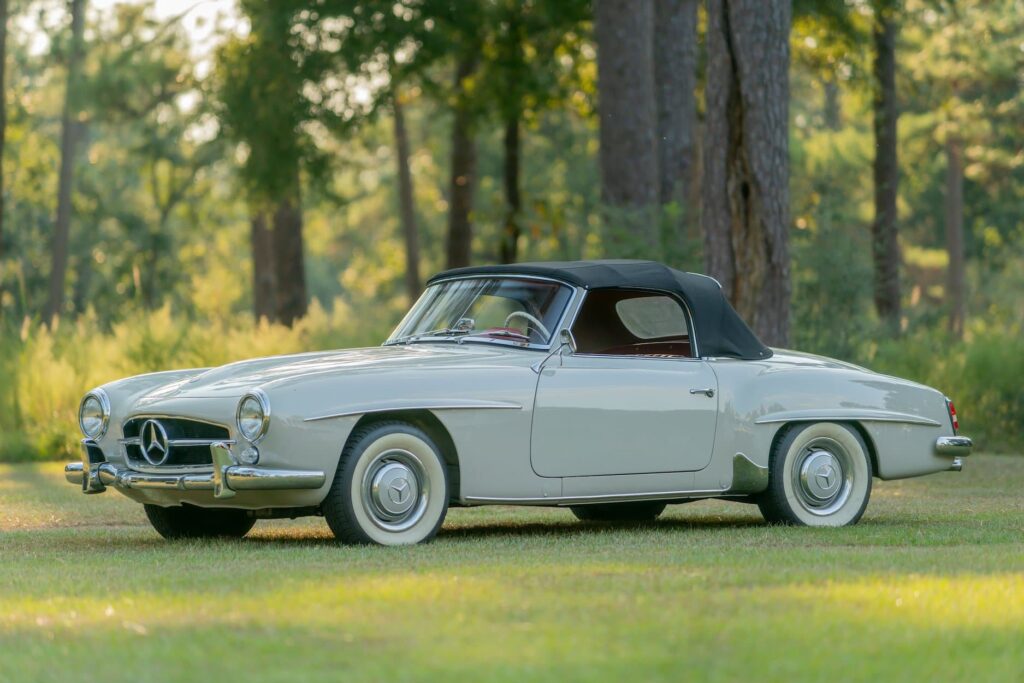 This is one of only 104 examples of the 190 SL that were produced for the 1963 model year and is one of the last 40 examples of the 190 SL ever built. Benefitting from a thorough restoration, for which receipts are included, this car benefits from all the upgrades that the 190 SL received throughout its nine-year production. This car should appeal to the most discerning of Mercedes-Benz enthusiasts and Broad Arrow Auctions estimates its value to be $175,000 – $225,000.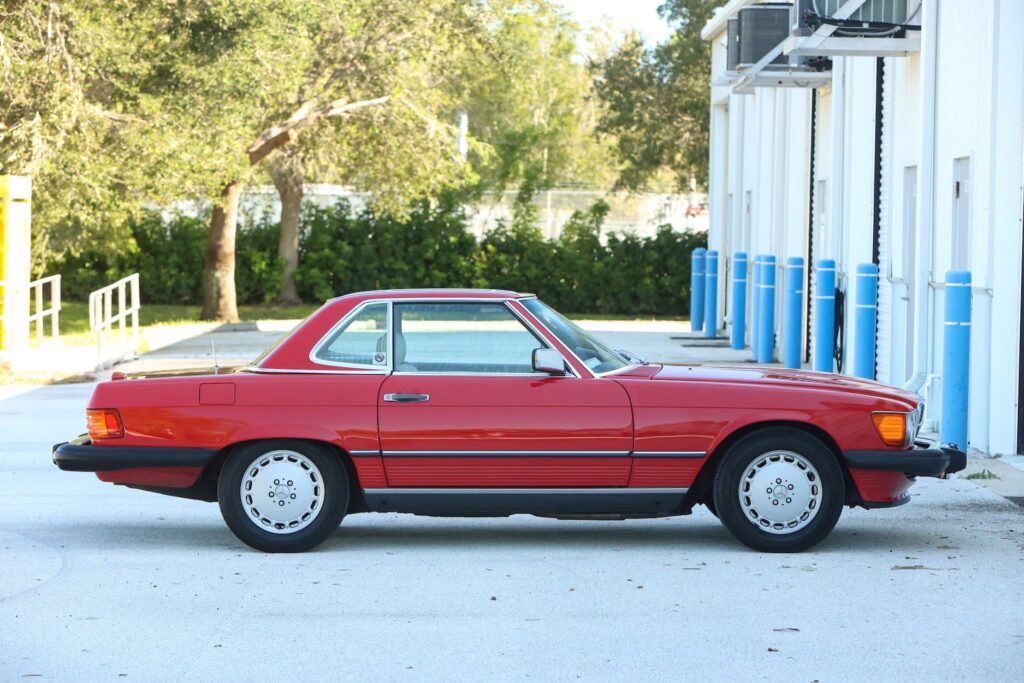 This is an excellent example of the final year of production for the third-generation SL, equipped with the largest engine offered in the R107. The 560 SL was only offered in North America, Japan, and Australia which lead to it being rather collectible from the moment production ceased. Showing just over 17,000 miles since new, this is a very well preserved example of the 560 SL and Broad Arrow Auctions estimates its value at $65,000 – $75,000.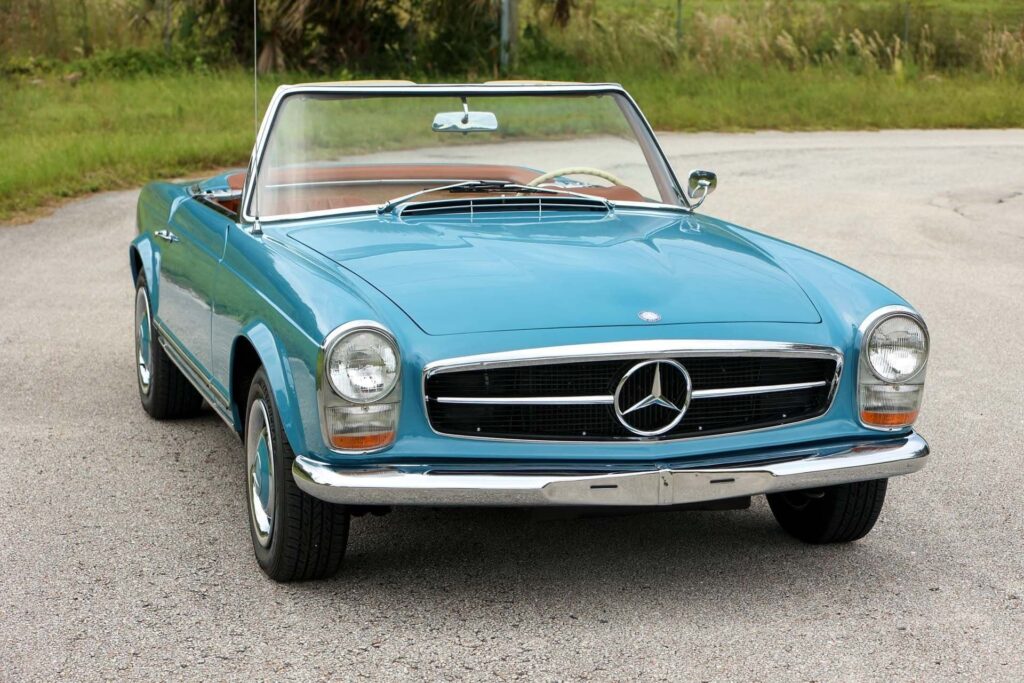 Introduced in 1963, the Mercedes-Benz 230 SL replaced both the 190 SL and 300 SL Roadster. Known for its "pagoda" hardtop, not only did it add style to the car but it also provided greater visibility. This example is equipped with a four-speed manual transmission, paired with the 2.3L fuel-injected straight-six. An approachable car for enthusiasts who are new to the collector market, especially those particularly fond of Mercedes-Benz, Broad Arrow Auctions estimates this to be worth $60,000 – $75,000.