Most Expensive Cars at RM Sotheby's in Scottsdale
RM Sotheby's started the year off with a successful auction in Scottsdale last month with a total of $44,873,140 in sales. That resulted in a sell-through rate of more than 90% and a good number of new buyers – nearly 30% – and first-time bidders as well – 15% – marking a strong start to 2023 for the world renowned auction company.
The ten most expensive cars of the auction are a showcase of classic Italian and German sports cars with a surprise appearance of a piece of American automotive history.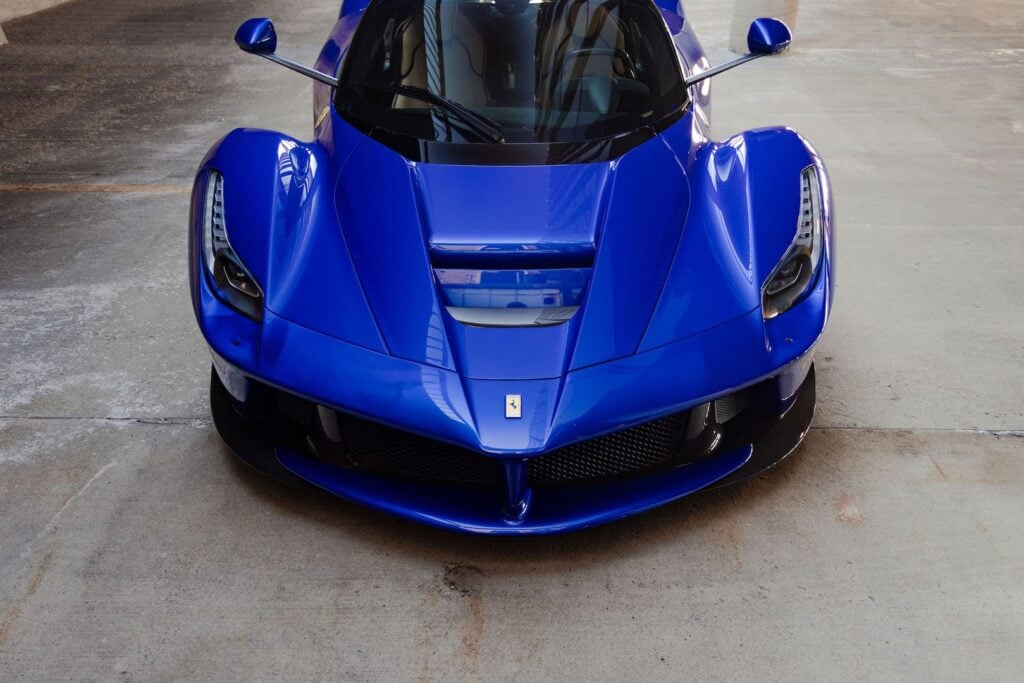 This LaFerrari is the only example finished in Blu Elettrico with Crema leather interior and showed just 3,186 miles when it was catalogued. The LaFerrari was the first hybrid supercar built by Maranello and will undoubtedly become an increasingly significant collectible as more hybrid and battery-powered cars hit the auction blocks. Ferrari recently issued a "Yellow Book" for the car, further indicating its significance in the Ferrari marketplace.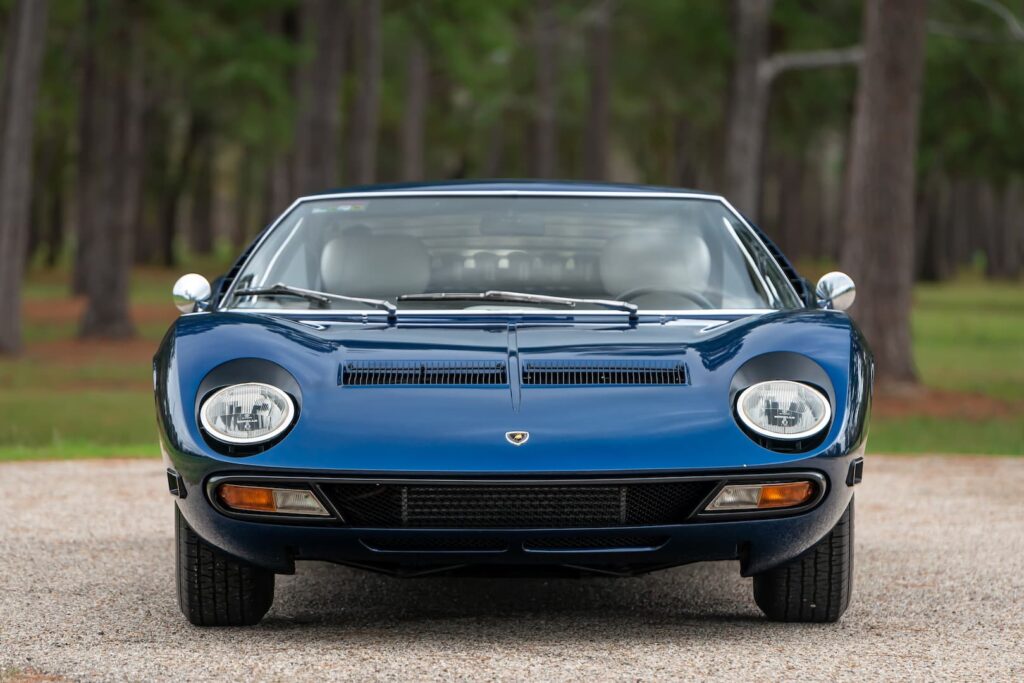 The 1971 Lamborghini Miura P400 SV by Bertone that was sold by RM Sotheby's is one of only 150 examples of the SV that were constructed. A matching numbers car, equipped with air conditioning that may have been installed by the factory, it does lack a bit of documentation regarding its earliest ownership, but the trail can be picked up in Idaho and Florida before landing in the collection of prominent figure in the world of Italian sports cars. It was restored by the Bobileff Motorcar Company in a process that took four years and included a complete rebuild of the V12 engine. It made the rounds at various concours before the consigning seller purchased it in 2011.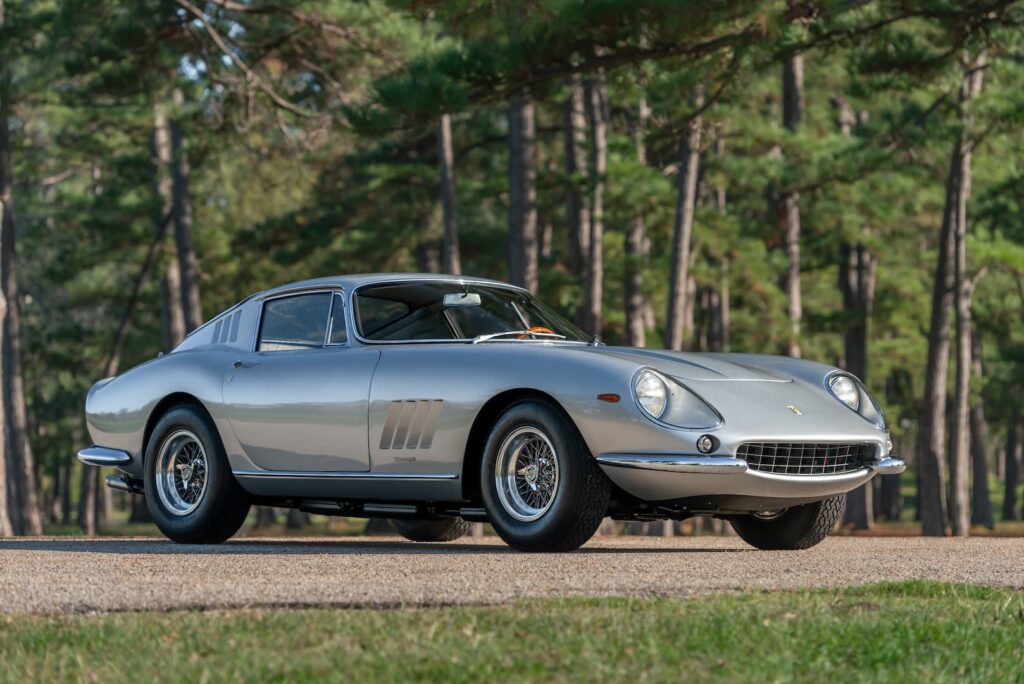 The Ferrari 275 GTB/4 was an immediate success upon its introduction in 1966. This example spent 45 years in the ownership of one family and presents in its original color combination. It's the 203rd example built, out of a total of 330 produced by Ferrari. A fairly recent engine rebuild, circa 2017, is documented by an invoice that shows a cost of $44,855 just for the rebuild. In addition to that invoice there is a huge amount of documentation included with the car, thanks to the care of only four owners since new.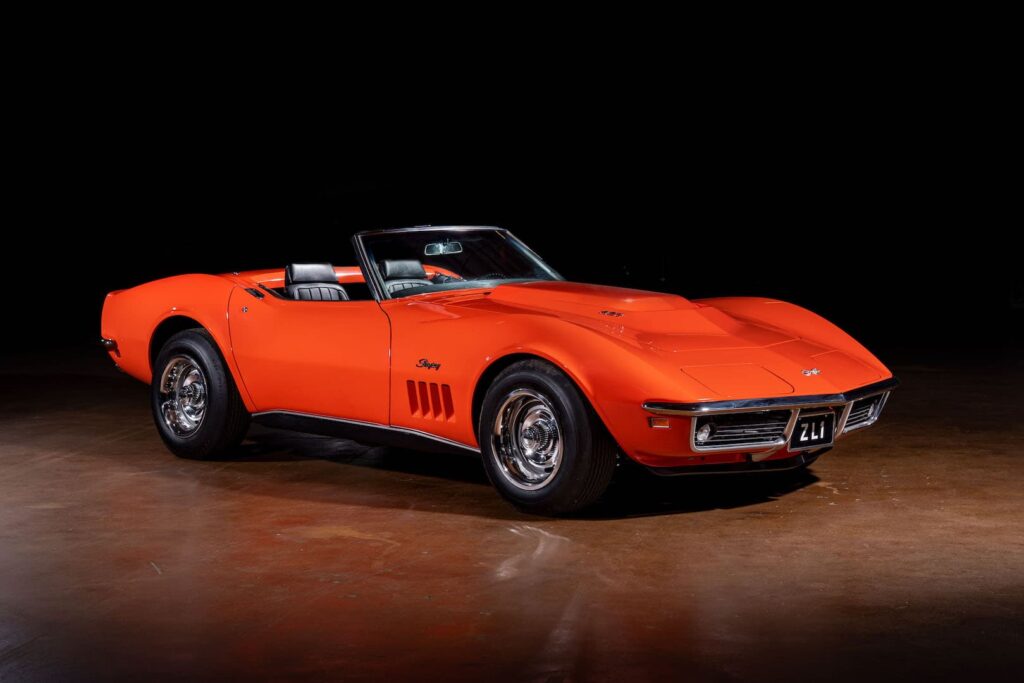 This Corvette, which you can read more about here, equipped with the legendary ZL-1 all-aluminum V8 set a new record for the most expensive C3 Corvette to ever cross the auction block. It's one of just two Corvettes produced in 1969 with the ZL-1 engine and the only convertible thus equipped. The car spent its first 39 years with its original owner and was in remarkable condition upon arriving at Corvette Repair, Inc to be returned to showroom stock condition. It was a once in a lifetime opportunity for the new owner and we expect to see it hitting the show circuit in the coming years.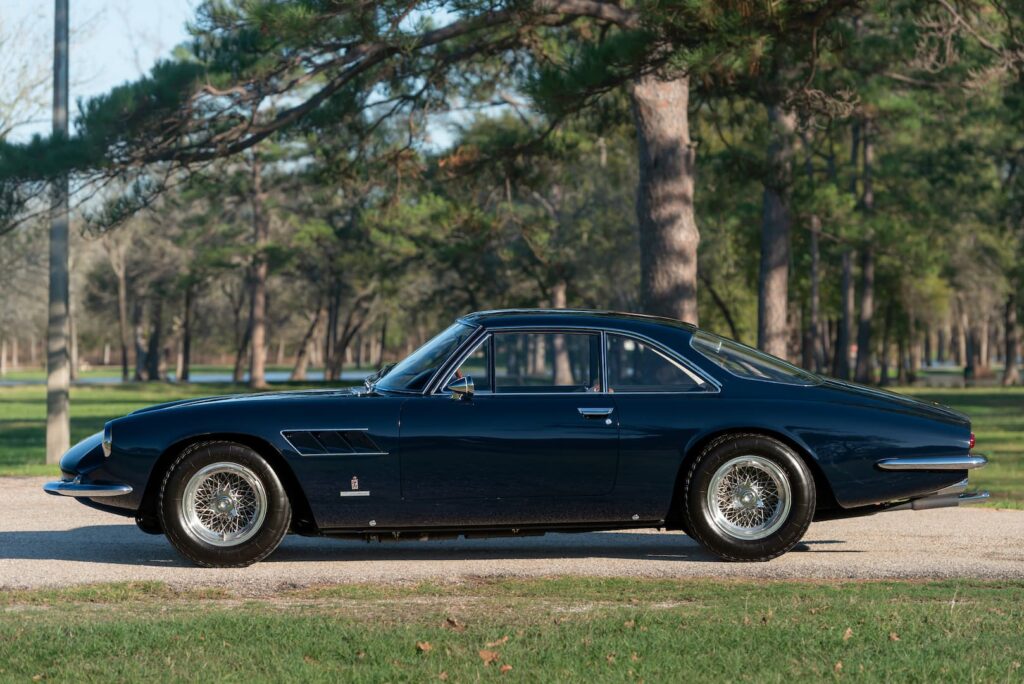 This is one of only 12 Series II examples of the 500 Superfast and one of just 36 examples of the 500 Superfast ever built. It's received awards at numerous concours including Pebble Beach, Amelia Island, and the Cavallino Classic. Benefiting from a restoration in 2006, it presents nicely with dark blue paint and classic cognac leather.
Ah, the Ferrari F40. The car that adorned the walls of Gen X as they grew up. This particular F40 started out as a Euorpean-spec car and was finished in Rosso Corsa with Vigogna cloth interior. After leaving the factory this car spent some time in Paris before being sold new to its first owner in Germany, by way of IFS Importation Ferrari Suisse SA in Nyon, Switzerland. It left Germany for Japan in 1997. Documentation accompanying the car show it was meticulously cared for by its owner, covering just 2009 kilometers between 2012 and 2020, along with all appropriate services including new engine mounts, starter motor, ignition, and fuel pump. The timing belt replacement was performed in 2018. After leaving Japan, the Ferrari F40 made its way to the US-based collection of the consignor. It underwent a thorough, nut and bolt service at Ferrari of Newport Beach in December 2022, at which point the Ferrari dealership verified that the F40 retains its original front and rear clips. In addition to the documentation, the F40 includes the tool roll, owner's manuals, and its Massini report.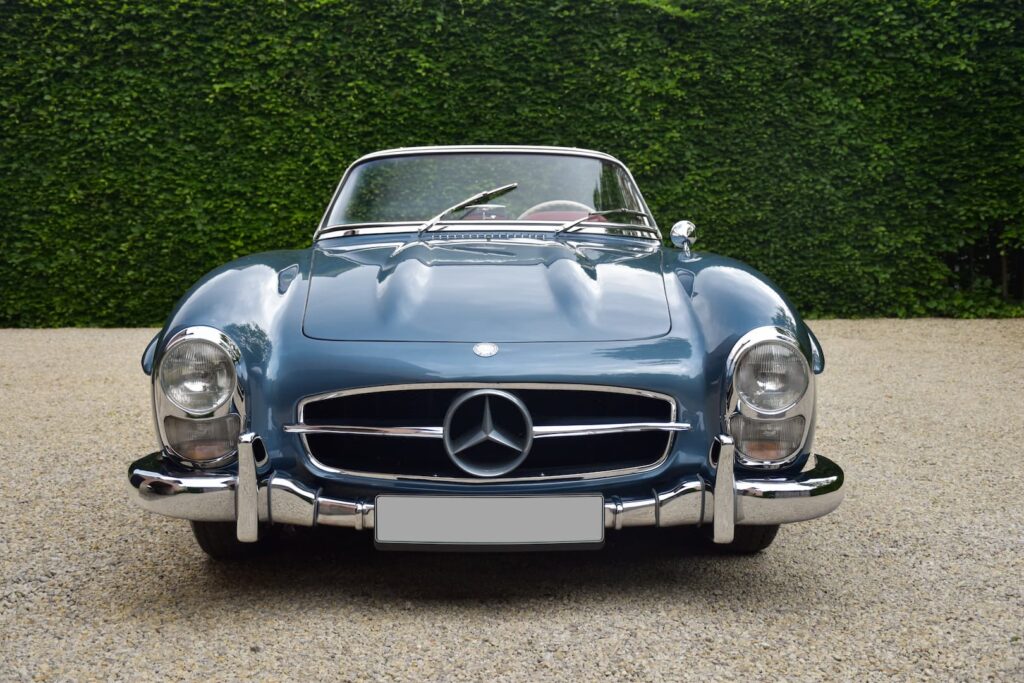 This 300 SL Roadster was restored in 2011 and presents in Medium Blue Metallic with a Dark Red leather interior. It's a numbers-matching car and is accompanied by extensive documentation, including records from the restoration. It was originally finished in White Grey paint with a red leather interior and a black convertible top. The car was sold new in the US and remained there until heading back to Europe in 1987. Although not originally equipped with disc brakes, they were added for all four wheels during its restoration, making for a much more drivable and enjoyable experience. It's good to know that the original drum brakes are still with the car, albeit not installed but they do accompany it. It remained in Europe until 2022, at which point it was imported back to the US via air freight. The exterior was repainted to concours-quality standards upon arriving back in the US. Extensive documentation is included, as well as an owner's manual and tool roll.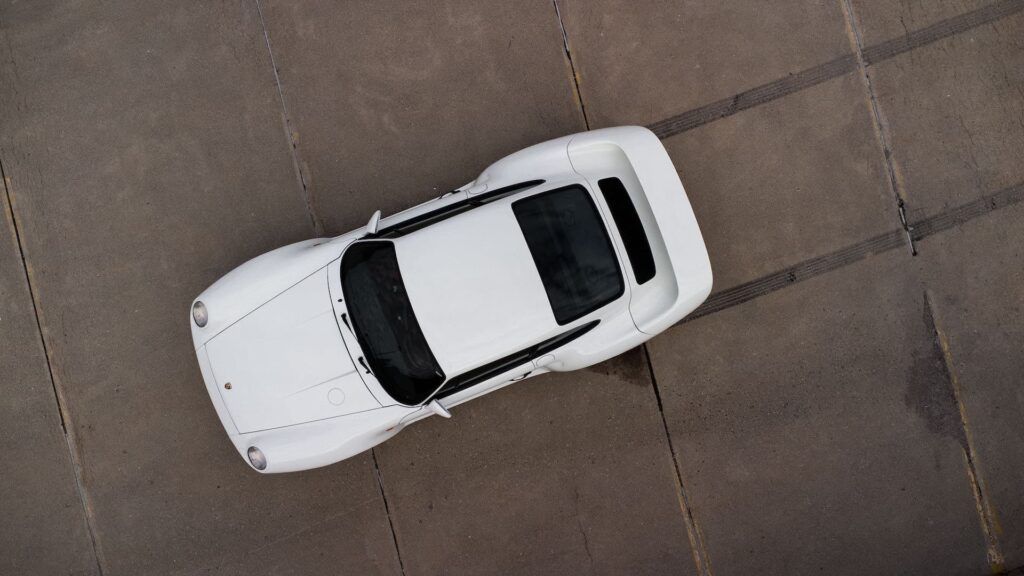 Porsche only built 292 production examples of the 959 for homologation purposes to race in the classic Group B series. This example is finished in Grand Prix White with a dark blue leather interior, a classic color combination for a Porsche from the 1980s. Being one of the "Komfort" versions of the 959, it was equipped with air conditioning along with the luxurious interior, but underneath all that it was still a monstrous machine with 444 horsepower and 370 lbs-ft of torque generated by twin-turbocharged inline six cylinder engine. Paired to the engine was a BorgWarner six-speed transaxle, specially designed for the 959, that included a very low gear – "gelände" – for usage in off-roading scenarios that the competition rally car would face. A car truly ahead of its time, it was even equipped with automatic tire-pressure monitoring systems. This example spent its early years in the UK before being acquired by the consignor in 2021, at which point it was serviced and given an oil change, new fuel filter, and a new A/C compressor. Believed to have driven 16,818 miles since new, this is a very low mileage example of the fastest production car of its time.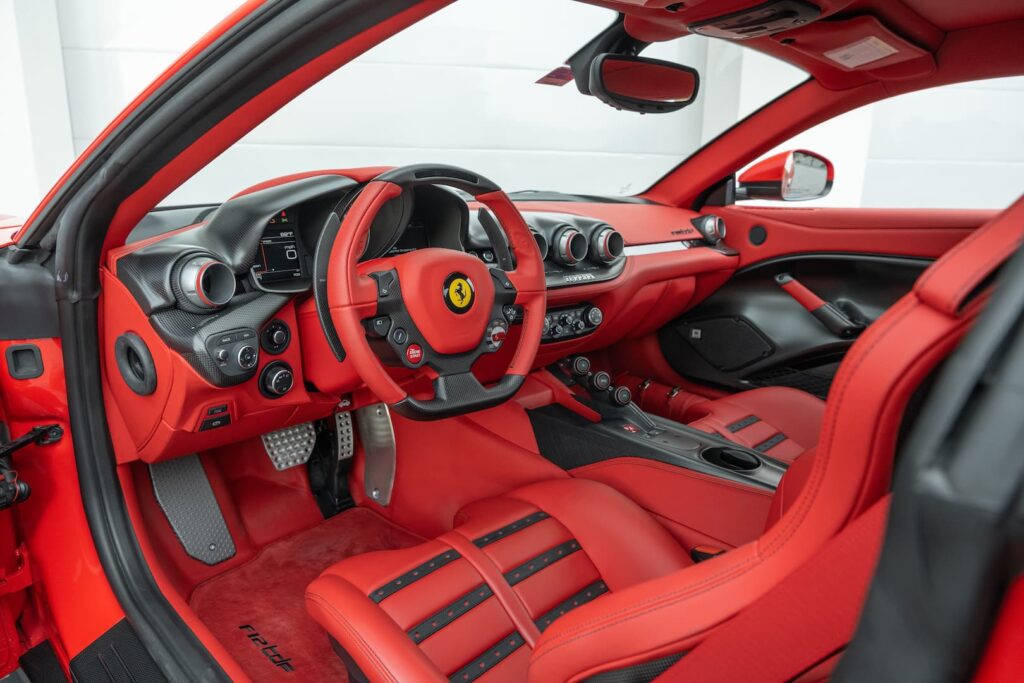 Ferrari built 799 examples of the F12tdf between 2015 and 2017 and this is one of the 299 that were delivered new to the US. Finished in the rare combination of Rosso Scuderia paint with a red and black leather interior, rather than the standard Alcantara that outfitted most other F12tdfs, this is an excellent option for a modern Ferrari enthusiast. Showing slightly over 700 miles since new, this car is fitted with more than $170,000 in factory options and includes factory luggage along with service records and the original window sticker. It's even compatible with Apple CarPlay! It's received new tires and a new battery in the past year, work done by Ferrari of Rancho Mirage in California. There will likely come a time when this is truly seen as the significant achievement of engineering that it is, and hopefully it will see some more miles under those fresh tires.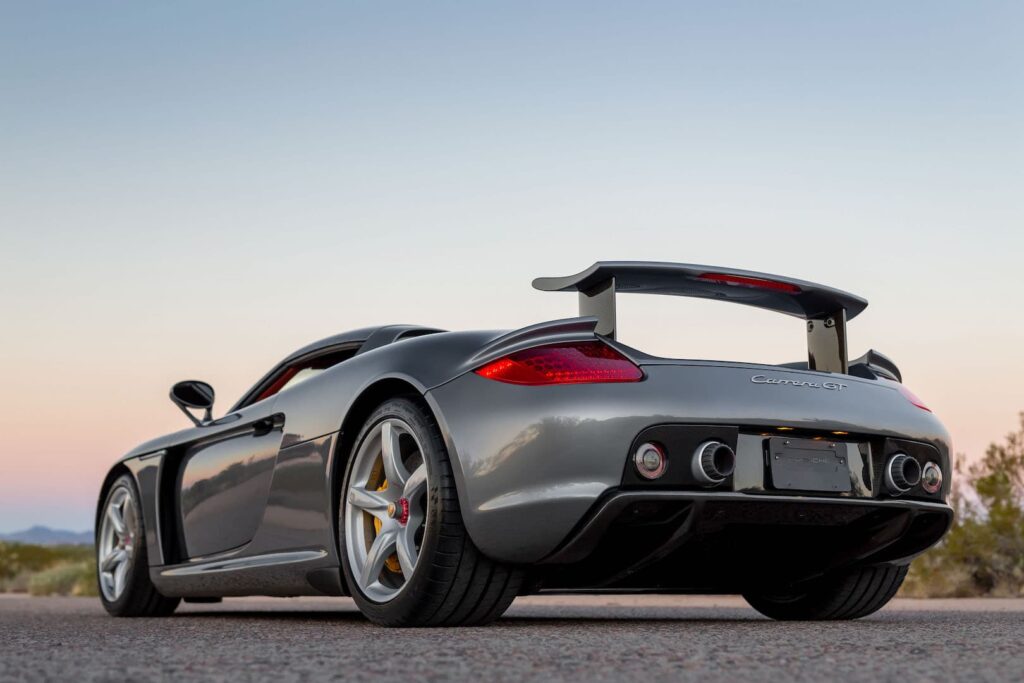 This 2005 Porsche Carrera GT is one of the 644 delivered new to the US, out of just 1,270 produced worldwide. Showing 12,921 miles, it's seen some use but nothing too extensive and is certainly a more desirable option than an extremely low mileage example for the collector who actually enjoys driving their cars. Its naturally aspirated 5.7 L V10 engine provides 613 horsepower and 435 lbs-ft of torque, all of which is delivered to the wheels through a six-speed manual transaxle. It presents in Seal Grey with a Terracotta leather interior and is equipped with factory options including XL bucket seats, air conditioning, a set of luggage to match the interior, and a Porsche Online Pro CD radio. It was serviced in November 2022 by Porsche North Scottsdale, where its oil was changed and its brake fluid was flushed. The Porsche Carrera GT is a must-have for the supercar collector.