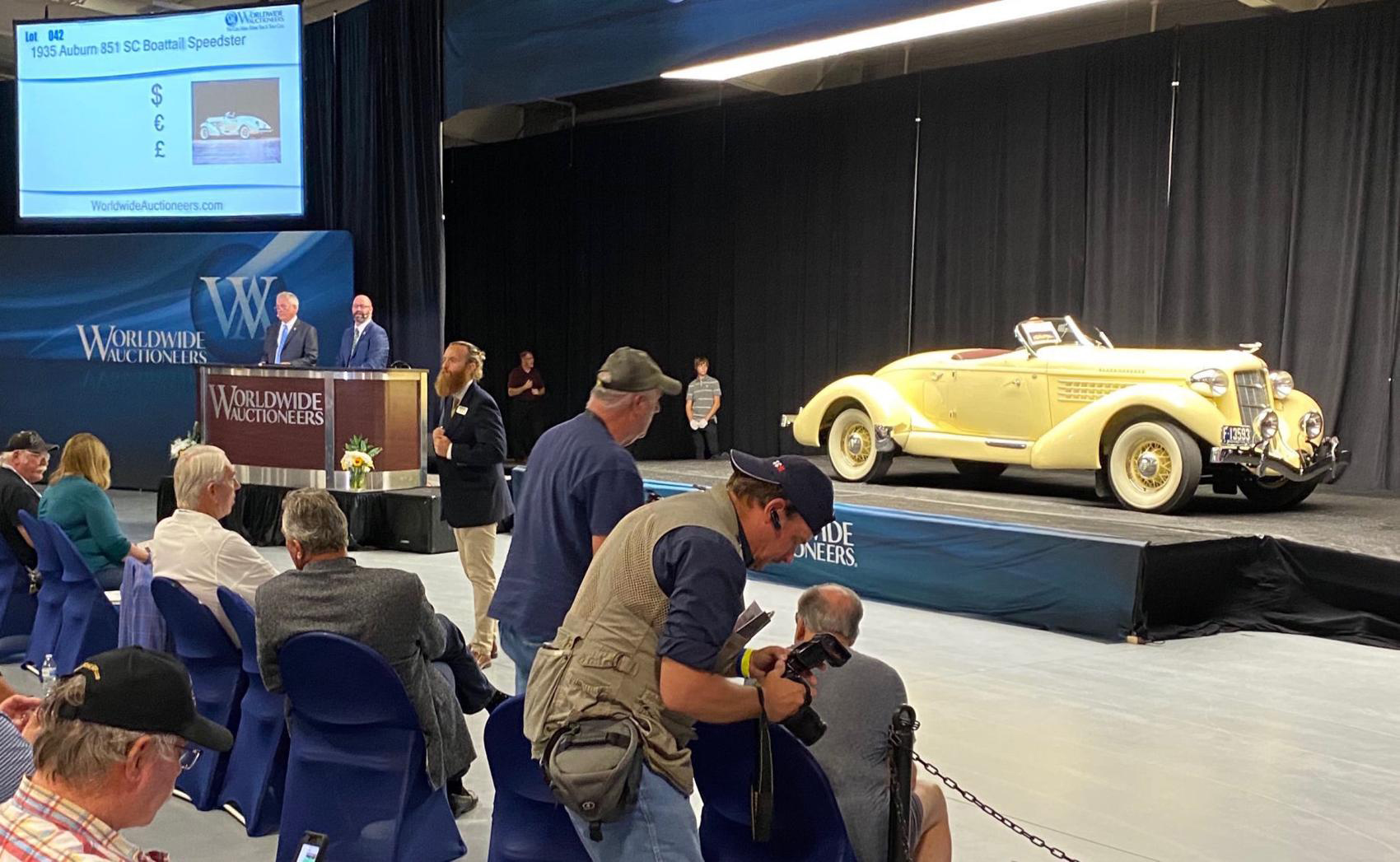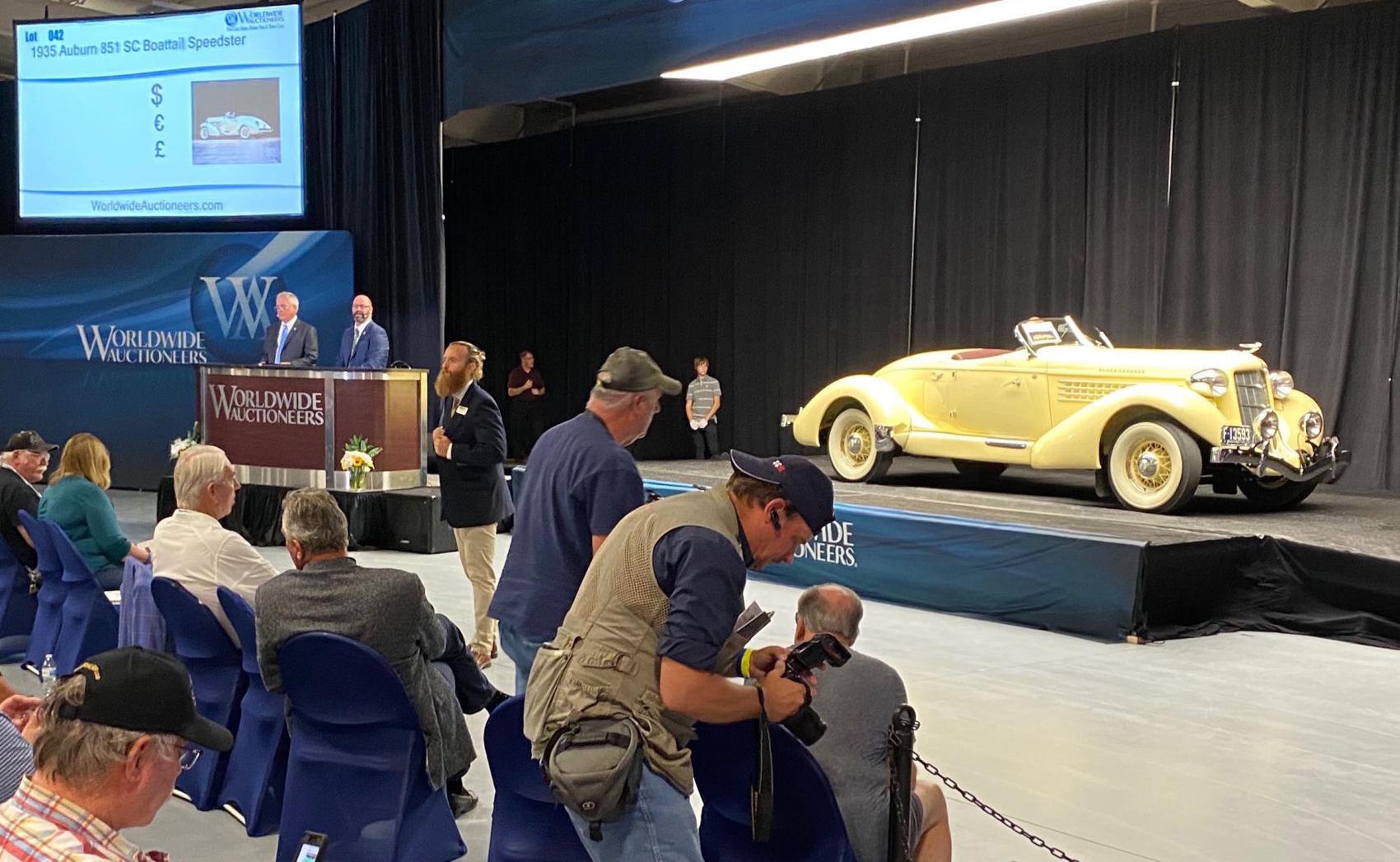 AUBURN — Prices topping $1 million highlighted the 13th annual version of The Auburn Auction, Saturday night at Kruse Plaza south of Auburn.
A 1935 Auburn Boattail Speedster brought a winning bid of $975,000 in the auction room, and a 10% buyer's premium took the final price to $1,072,500. The seven-figure sale put the car in a territory once reserved for its Auburn Automobile Co. sibling Duesenbergs.
When auctioneer Rod Egan proclaimed "sold," his Worldwide Auctioneers partner John Kruse enthusiastically hugged the Speedster's winning bidder, who declined to be interviewed. "I bought it, and that's it," the buyer said.
A hour later, the "Stainless Steel Trifecta" of Ford Motor Co. cars built over the years for Allegheny Ludlum steel company sold as a set for $950,000. The cars include a 1936 Ford Sedan, 1960 Ford Thunderbird and 1967 Lincoln Continental. The buyer's 10% premium put the final transaction at $1,045,000.
At lower price levels, the auction's first two sales also delighted Kruse.
The bidding began with the annual sale of a quilt produced by the Retired Senior Volunteer Program of Auburn, with proceeds to charity. This year's quilt, with a theme of "American Heroes — 75th Anniversary of World War II," brought a price of $25,000.
"It is by far a record amount raised over the 35 years of the quilt being auctioned, and we are grateful for the opportunity to help and for the generosity of our wonderful clients," Kruse said.
The sale then set a world record price for a pedal car — $28,750 to buy a 1935 Duesenberg SSJ replica built by the late Don Dettmer of Auburn.
Overall, Kruse said, "An over-90% sell-through rate and $8 million in sales with just 65 cars made our action-packed auction a fabulous event, with fun and excitement we haven't felt at an Auburn Labor Day auction in years."
A high sell rate was guaranteed, with three-fourths of the cars offered at no reserve to the highest bidder. After the bidding, only a handful of cars remained on a "still for sale" list.