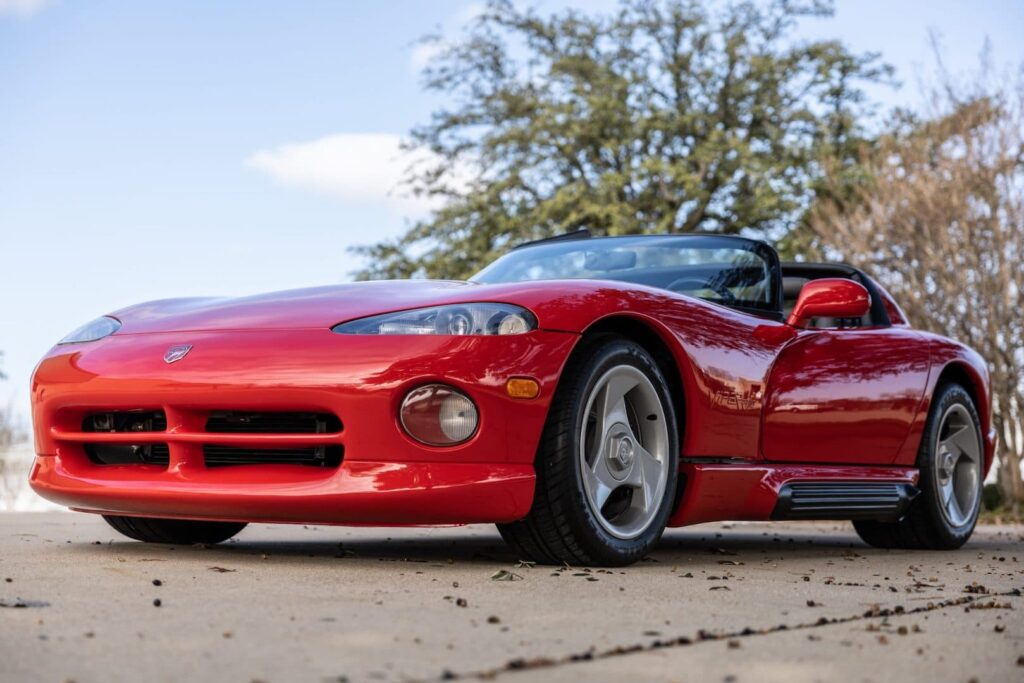 This is a rarity in the collector car world and we expect opportunities like this to be drying up with each passing year. A 1992 Dodge Viper RT/10 is currently available on Bring a Trailer with only 93 original miles on the clock.
The Dodge Viper was introduced at the 1989 Detroit Auto Show and absolutely stunned the entire automotive world. It certainly didn't hurt matters that Chrysler engaged the services of one Carroll Shelby in developing the Viper. It was as close to a successor to the Shelby Cobra as any other car.
This example, the 28th built of the 285 that were produced for 1992, is visually breathtaking. It last sold for $135,000, also on Bring a Trailer, back in September 2021. Since that time only 3 miles have been put on the odometer and the winning bidder of that auction is the same person selling the car now, albeit consigned with a dealership.
It's mind-blowing to us that the first-year Viper is 31 years old now – its design has aged much more gracefully than most other cars circa 1992 – but the current bid, as of writing, sits at $111,111 with the auction scheduled to end Friday January 6 at 2:30 PM ET. The thing that really makes us happy about this auction is the comments we've seen from bidders who appear to have no desire to stick the Viper in a garage and let it sit. Rather, there seems to be a consensus that this is a car meant to be driven and we applaud that attitude.
This may be the last chance anyone will have to buy a first-year Dodge Viper that's covered fewer than 100 miles since new and we expect to see a flurry of bidding as end of the auction approaches. Frankly, if someone is able to buy this car for the same price, or less, than it cost in 2021 it will be an absolute steal and we would bid on it ourselves at that point.
Whatever this 1992 Dodge Viper RT/10 ends up costing its new owner, we can say from first-hand experience that the fun to be had behind the wheel is second to none.