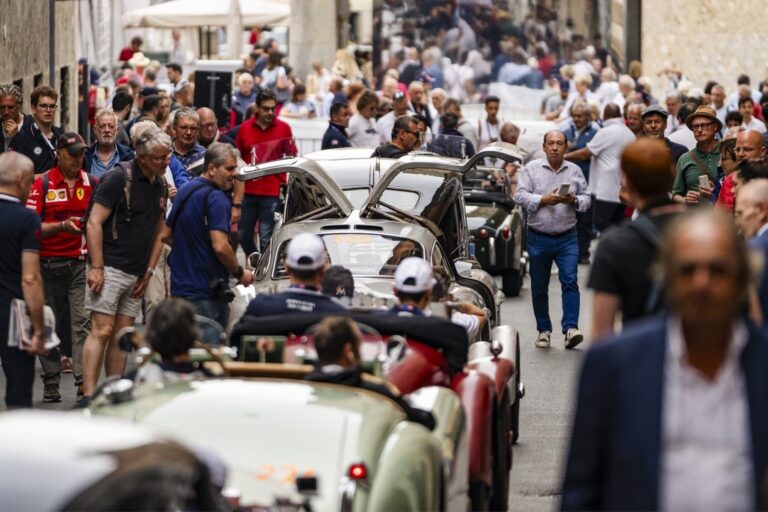 Entries have officially opened for the 2024 1000 Miglia. This will be the 42nd reenactment of the race, to be held June 11-15, 2024. This follows the completion of the 1000 Miglia USA Warm Up USA that ran November 2-4 in areas around Middleburg, VA.
The day before the start of the Coppa USA, the three-leg, 500+ mile rally was spent familiarizing the crews with the rules of Italian rally racing. The first day of the race took competitors through Shenandoah National Park and the roads surrounding Barboursville Vineyards.
The second day started with a course that ran to the Beverly Equestrian facility and ended with a 1 vs 1 challenge in the town of Middleburg, the winner of which received the Middleburg Trophy.
The final day saw the competitors travel through Morven Park in Leesburg before heading to Washington DC and crossing the Maryland border. After lunch at the Congressional Country Club in Bethesda before heading to the Italian Embassy for the start of the final leg that ended in Middleburg, VA.
Entries for the 2024 edition of the 1000 Miglia that will be accepted until January 16, 2024 and accepted entries will be confirmed by April 12, 2024. The event itself will be held June 11-15, 2024.