RM Sotheby's Sets World Record in London
RM Sotheby's set a new world record in London with the sale of a 1993 Ferrai 512 TR Spider, a very strong showing at what turned out to be a very successful auction. The total sale grossed £14,015,547 which makes it the most successful classic car auction of 2023 in the UK. It wasn't all cars however, with the Graham Hill Collection bringing a total of £470,964, more than double the pre-auction estimate. Among other lots, Hill's trophy from winning the 1969 Monaco Grand Prix was sold for £81,600 with a helmet worn by Hill selling for even more at £138,000. The real focus however, was on the cars so we've compiled our list of the Top Ten most expensive cars sold by RM Sotheby's at their 2023 London auction.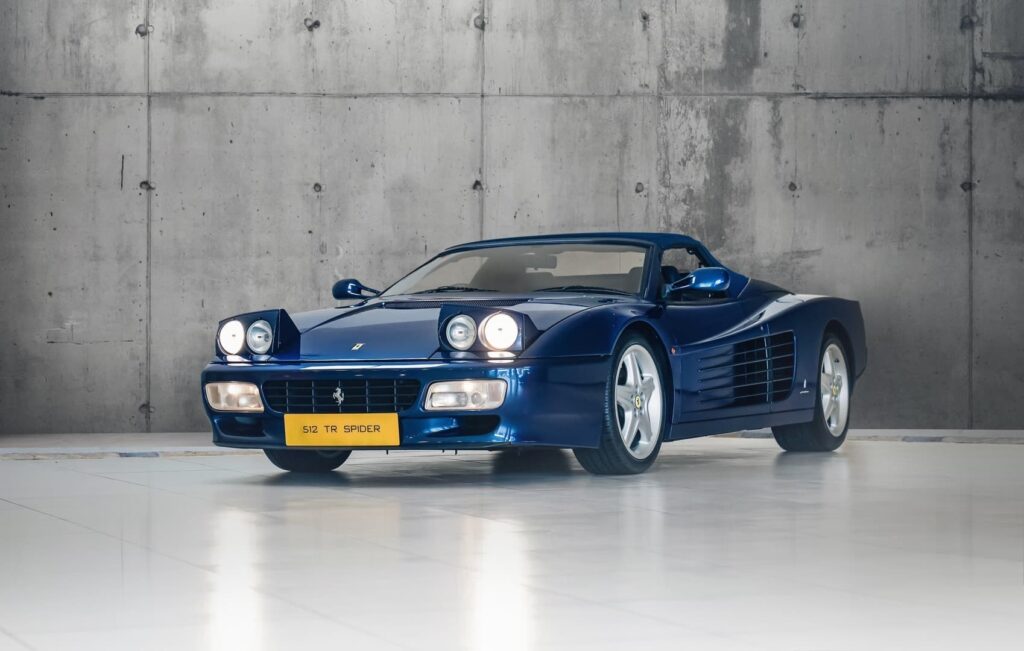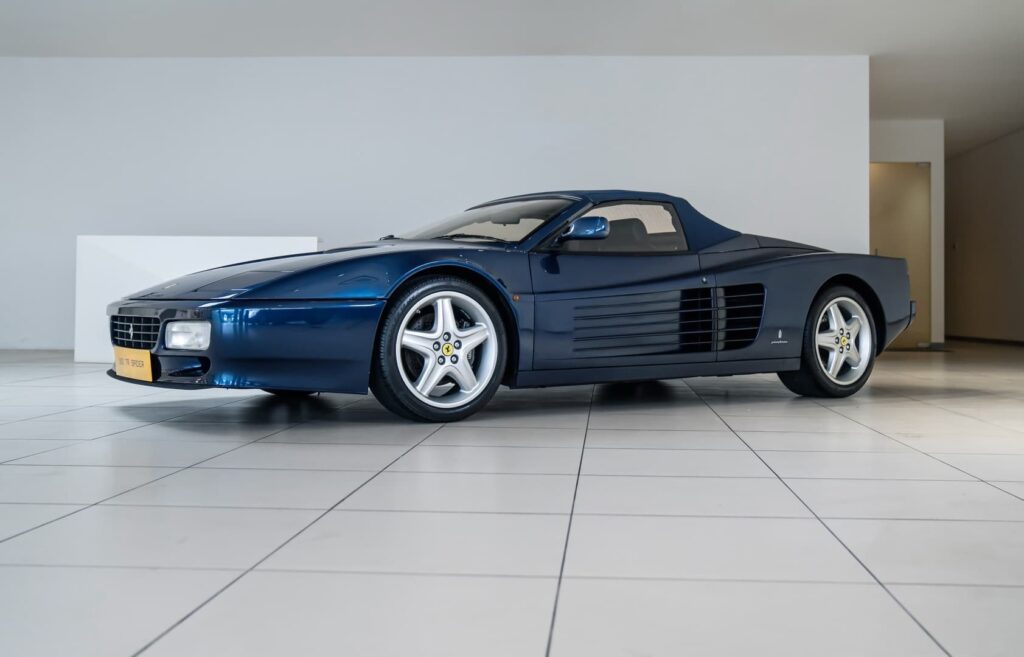 As expected, the top selling car at RM Sotheby's in London was the 1993 Ferrari 512 TR Spider. One of only three examples built in 1993, this was the only 512 TR Spider finished in Blu Cobalto with Blu Scuro Connolly leather for its interior. Having spent its entire life in the care of just one owner, Alfred Tan of Hong Seh Motors, the official Ferrari dealership in Singapore, this car was driven sparingly and showed only 570 km on its odometer. It was displayed in Rome for the 50th Anniversary of Ferrari celebration in 1997, but other than that it was mostly kept out of the public eye. With the rarity of this model, the extremely low mileage and well-known provenance, this was well-bought even as it topped the sales at RM Sotheby's in London.
Sold for £2,226,875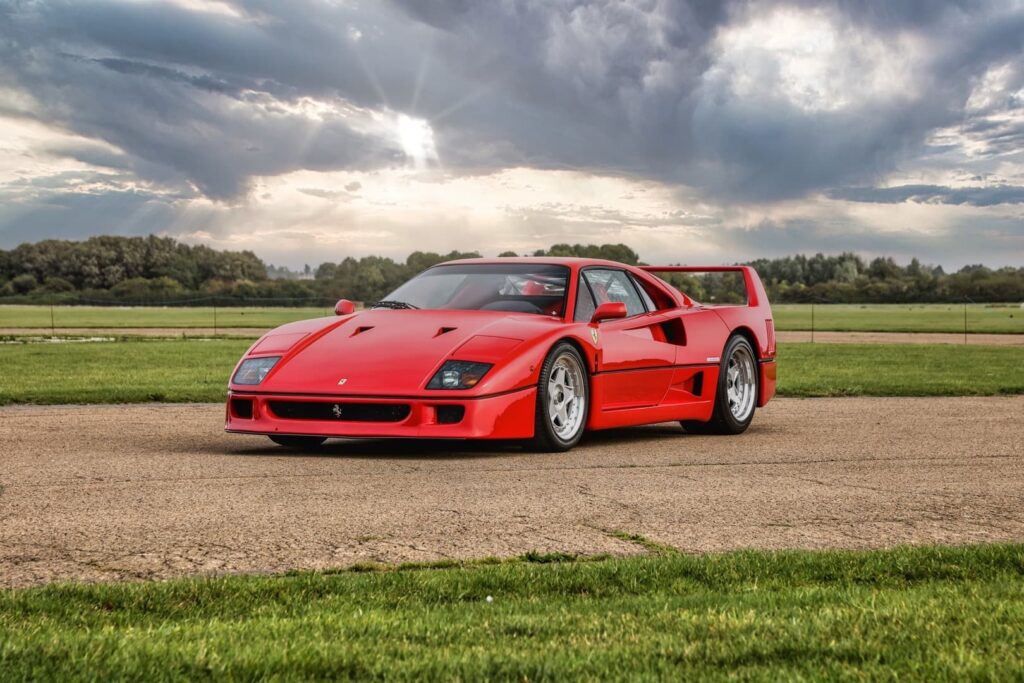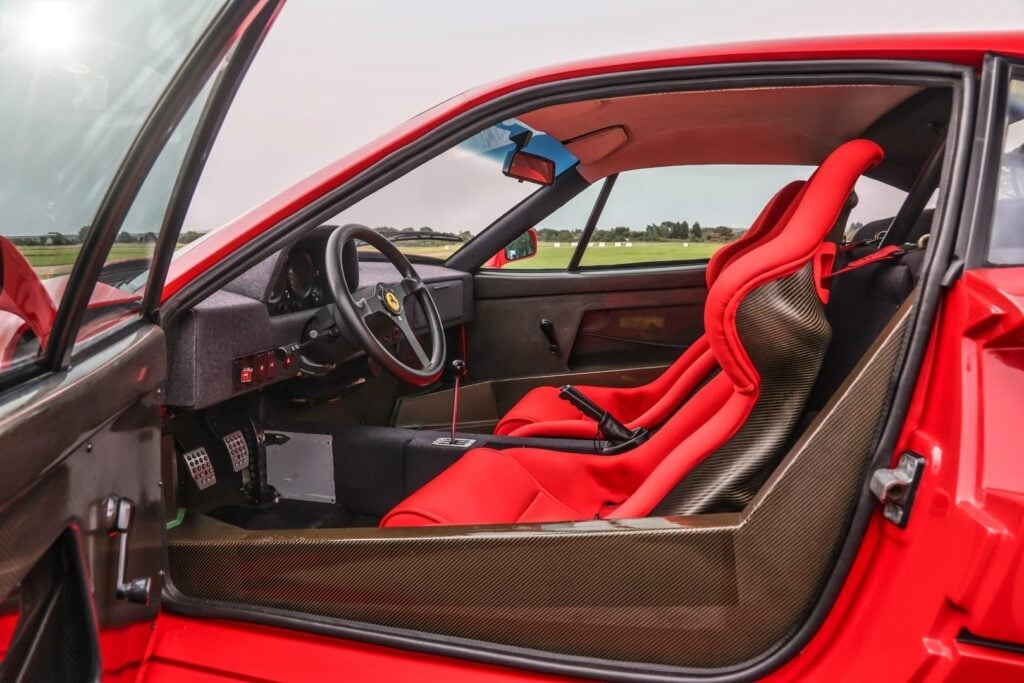 Introduced in 1987 to celebrate the 40th anniversary of Ferrari, the Ferrari F40 was the final model approved by Enzo Ferrari himself. It was designed by Pininfarina, developing the never-produced 288 GTO, the F40 is all about performance. When it was new its top speed made it the fastest production car in the world. Ferrari built about 1,300 examples of the F40 from 1987 through 1992 and the one offered by RM Sotheby's in London was completed in September of 1990. It received Ferrari Classiche certification and the infamous Red Book accompanies the car. This was a well-sold example of a true blue chip collector car.
Sold for £1,962,500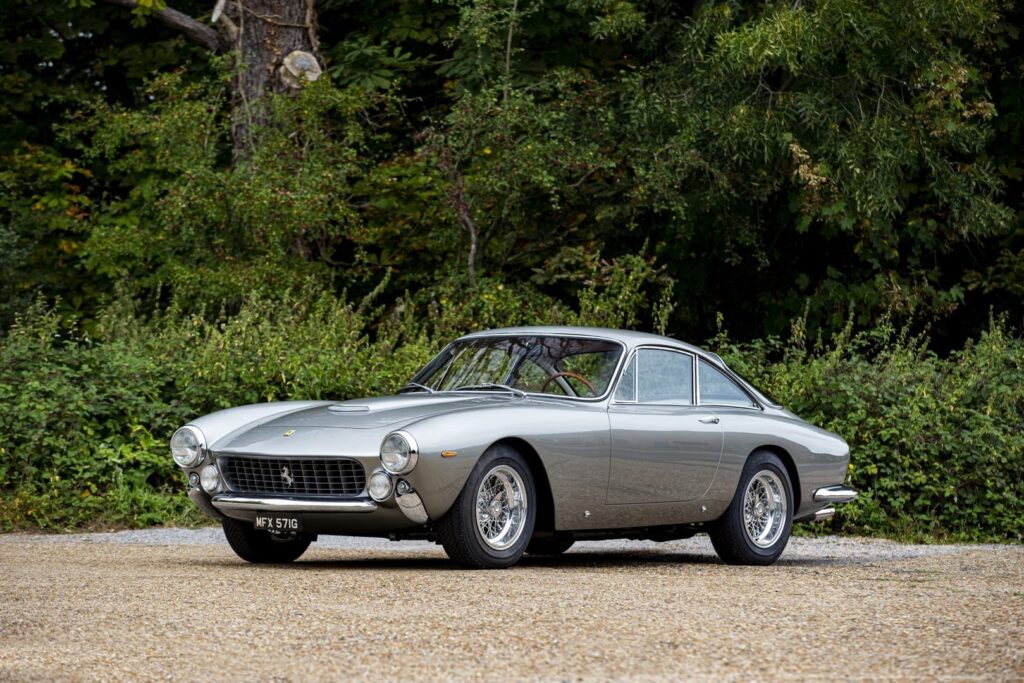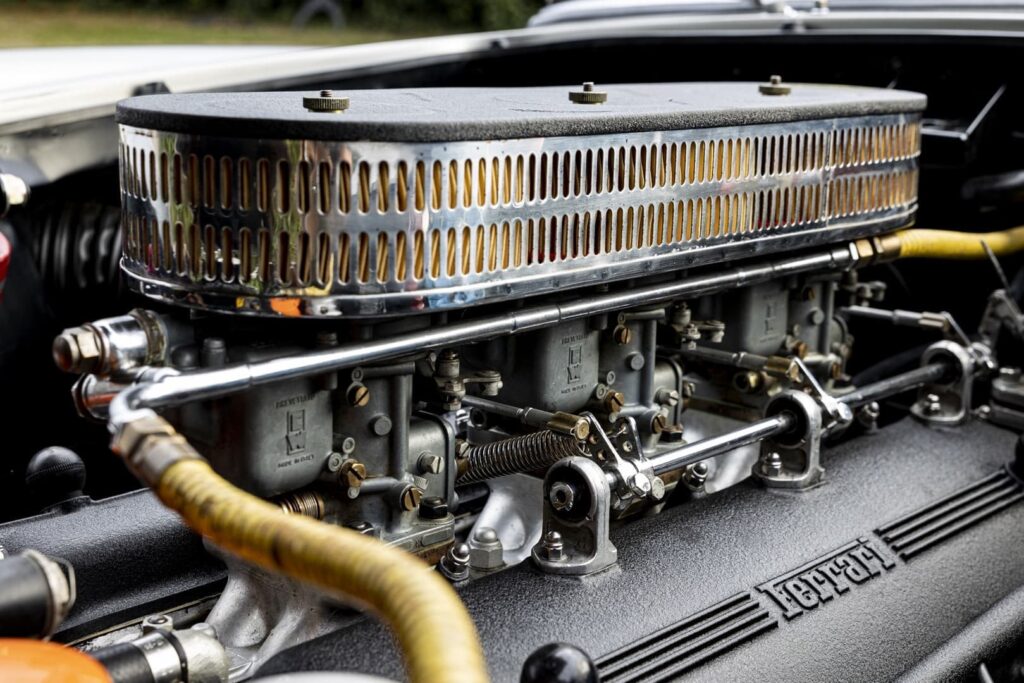 The Ferrari 250 GT/L Berlinetta Lusso by Scaglietti is the most refined example of Ferari's 250 grand touring series. It's also the last of the 250 GT series to be built. It offered significant upgrades in terms of luxury compared to the GTO and GTE. Designed by Pininfarina and constructed by Scaglietti, it made for a very enjoyable and impressive performance in the shell of a luxurious touring car. Ferrari only built 350 examples of this car, debuting it at the Paris Auto Salon in 1962 and completing production in 1964. The one offered by RM Sotheby's benefits from an excellent restoration and is documented as a matching-numbers example. The consignor started the process of applying for Ferrari Classiche certification prior to the auction so this is arguably well-bought as the certification should add some value to it the next time it his an auction.
Sold for £1,186,250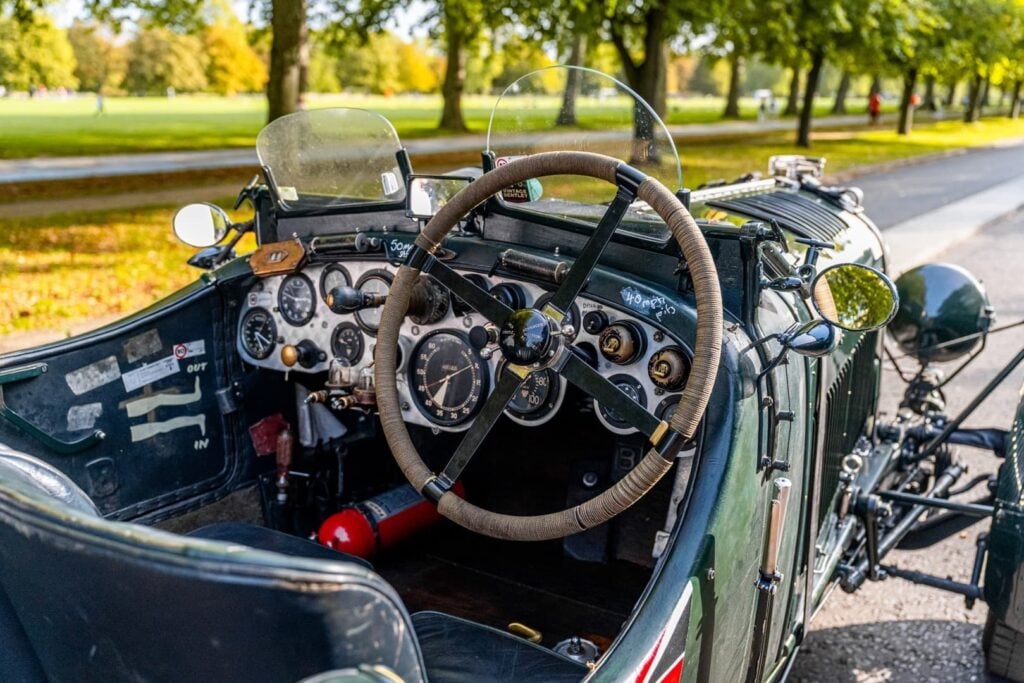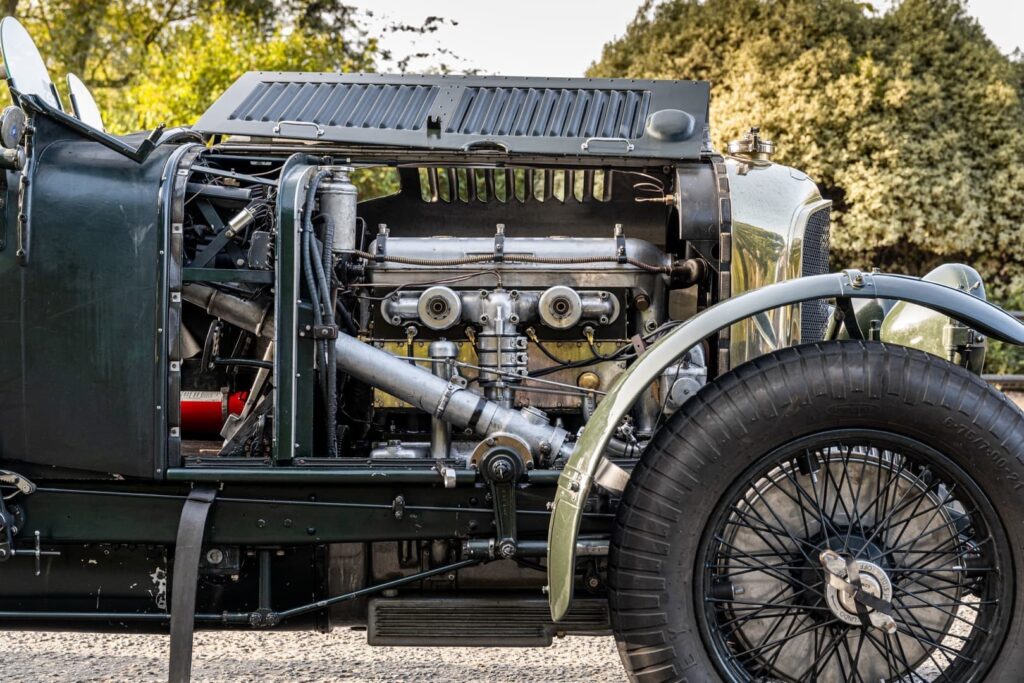 This Bentley began its life with a saloon body by H.J. Mulliner and was completed at the factory in late 1929 prior to Sir Leonard Lyle registering it in 1931. A very detailed history of the car's prior owners was available for bidders to view and will certainly be appreciated by its new owner. By the 1990s the car was rebuilt with a supercharger and a Le Mans Tourer body on its original chassis. It was completed to concours-level quality by another owner. The consigning owner purchased it in 2006 and went on to enter the car in more than 100 vintage races, including eight runs at Le Mans. It's demonstrated its capacity for speed many times over, reaching an astonishing 132 mph on the Mulsanne Straight. It's a steep price, but it's also the first Supercharged Bentley to at an international race meeting, specifically Goodwood in 2019, so its new owner should be content with the purchase.
Sold for £815,000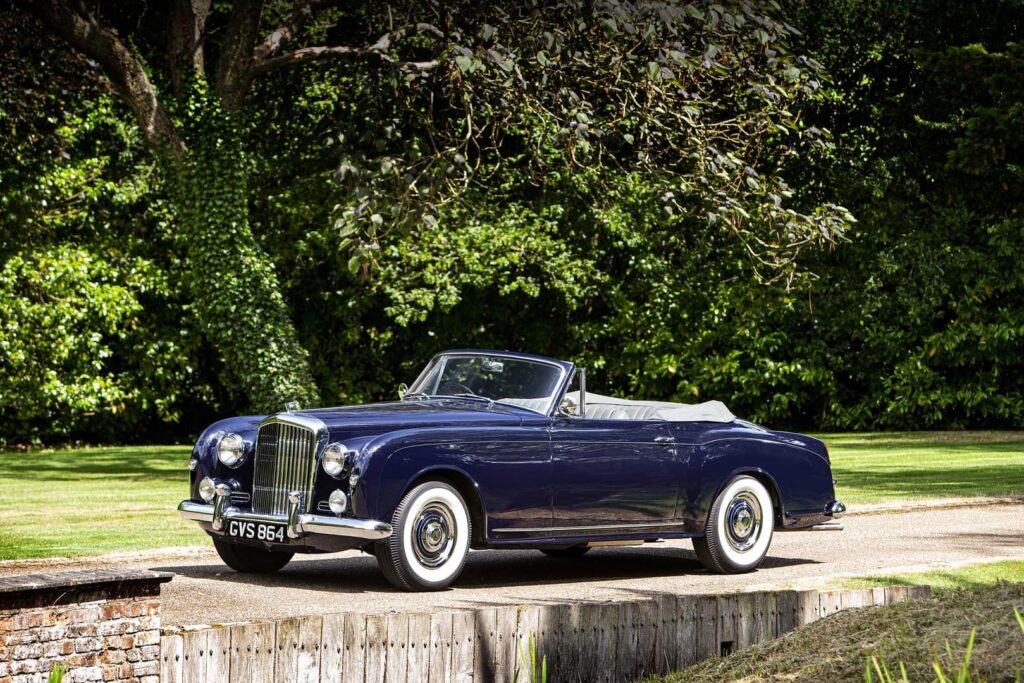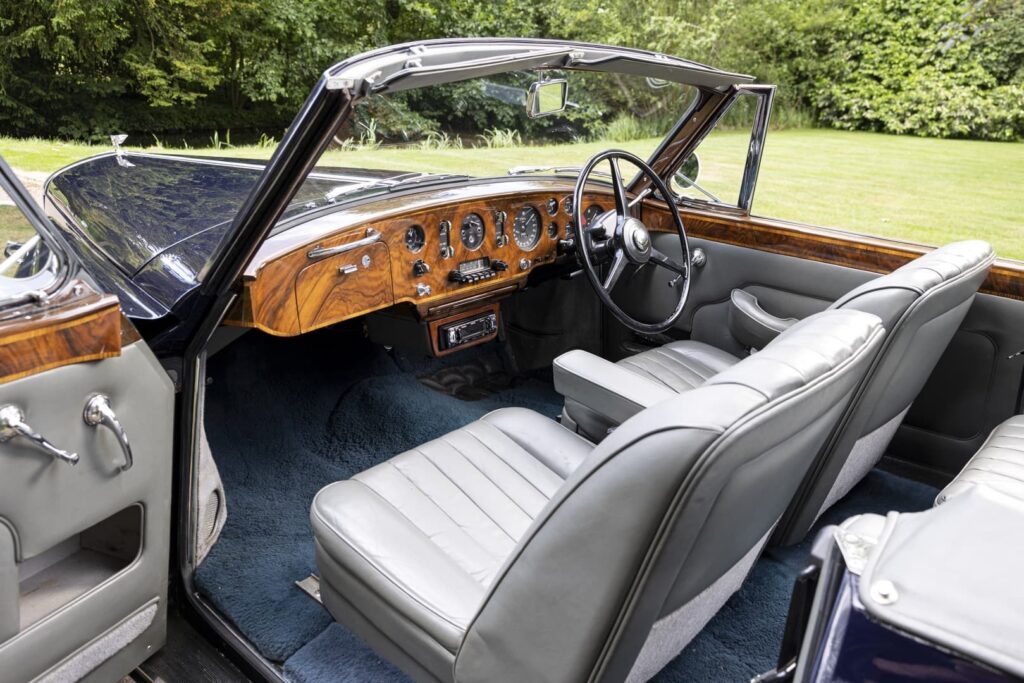 Showing fewer than 40,000 miles – believed to be accurate – this 1958 Bentley S1 Continental Drophead Coupé was sold by RM Sotheby's following its time on the block in London. Because it didn't sell on the auction block, the selling price is not publicly available but it is known to be the fifth most expensive car from this auction. It spent the last 22 years in the collection of Jay Kay, the leader of Jamiroquai – that's not something one would expect to hear – and presents nicely following a restoration in the 1990s. It's one of just 94 examples of the S1 Drophead Coupé built and only 55 of them were completed as right-hand drive models. Although the exact selling price is private, it seems the new owner should feel confident about the purchase.
Sold After the Auction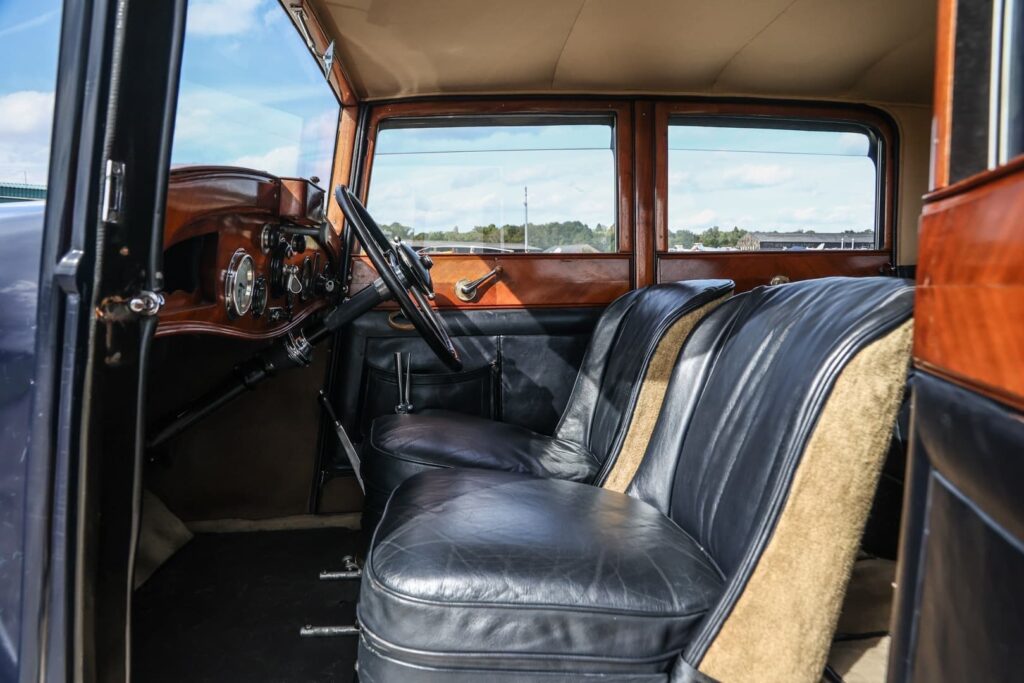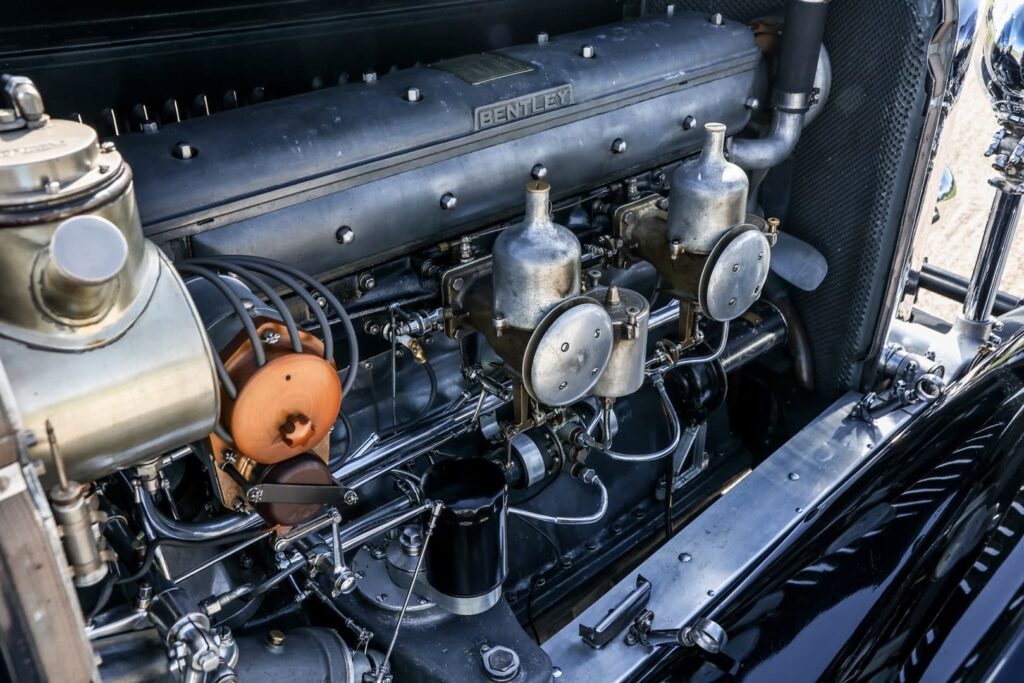 This is an excellent example of a very rare car as only 12 examples of the 1931 Bentley 8-Litre 'Silent Bloc' Saloon by Vanden Plas were produced. Powered by an inline six-cylinder engine that produced 147 horsepower, these were rather unique Bentleys, built on what was considered a "short" chassis at only 12 feet. It was constructed in the French Weymann style so as to avoid as much noise from the car itself as possible, thus the 'Silent Bloc' name. This example was once owned by cigarette magnate J.A. Player. It retains its original engine and gearbox and includes a thorough history file. Although the selling price seems to be all the money for this car, the new owner should be happy with the purchase as it is a unique and well-preserved example of a fascinating model.
Sold for £601,250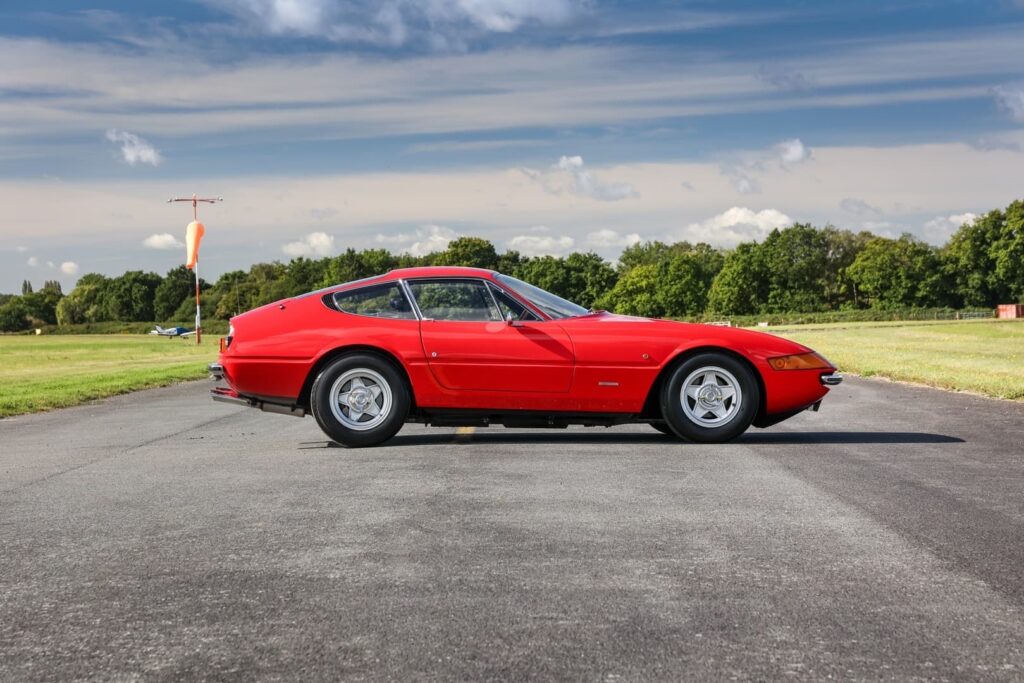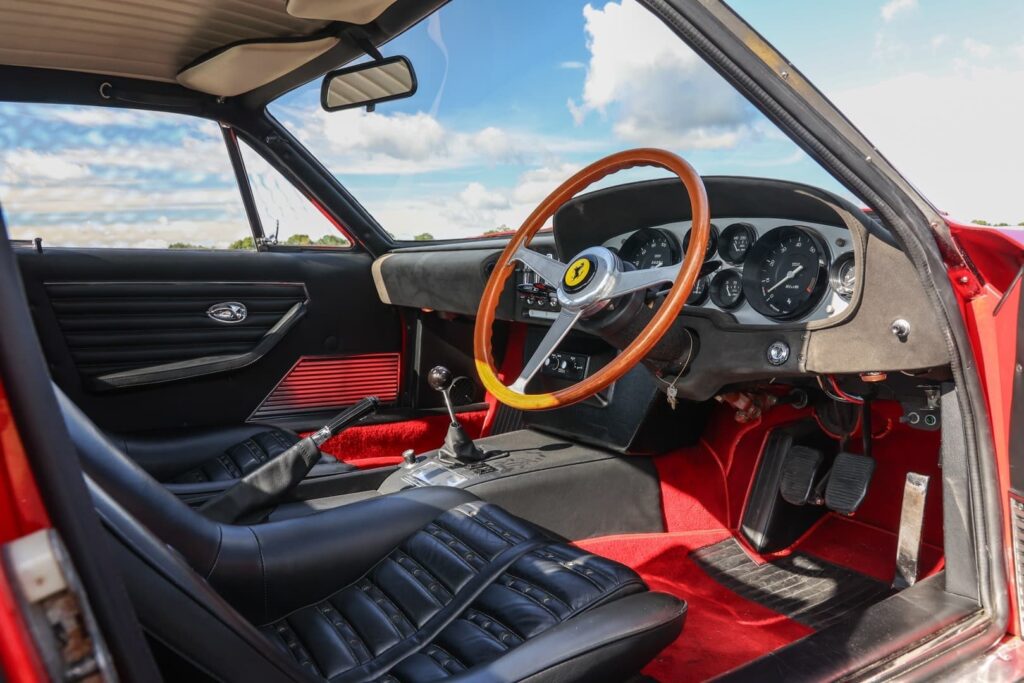 This 1969 1969 Ferrari 365 GTB/4 Daytona is finished in classic Rosso Corsa with a rare factory-correct interior featuring Nero leather with Rosso carpets. It's certified by Ferrari Classiche as a matching numbers example and is accompanied by a thorough history file that includes a report from Marcel Massini as well as the Ferrari Classiche Red Book. It's notable as the fourth right-hand drive Daytona built and has some interesting history including delivery by Alain de Cadenet. Considering the Ferrari market these days, this appears to be well-sold by the consignor.
Sold for £477,500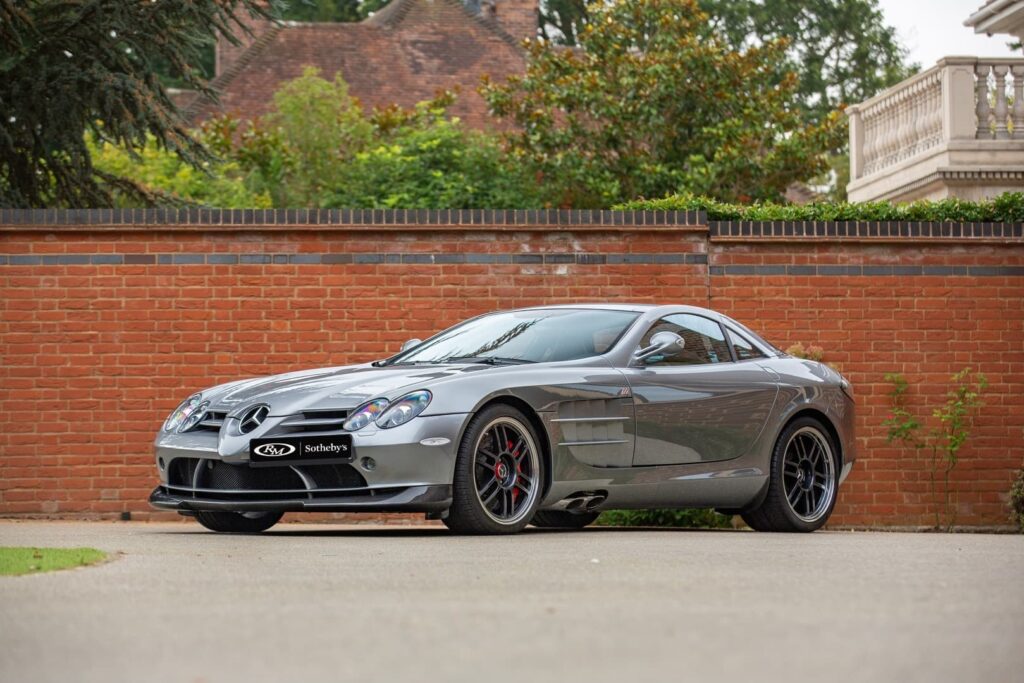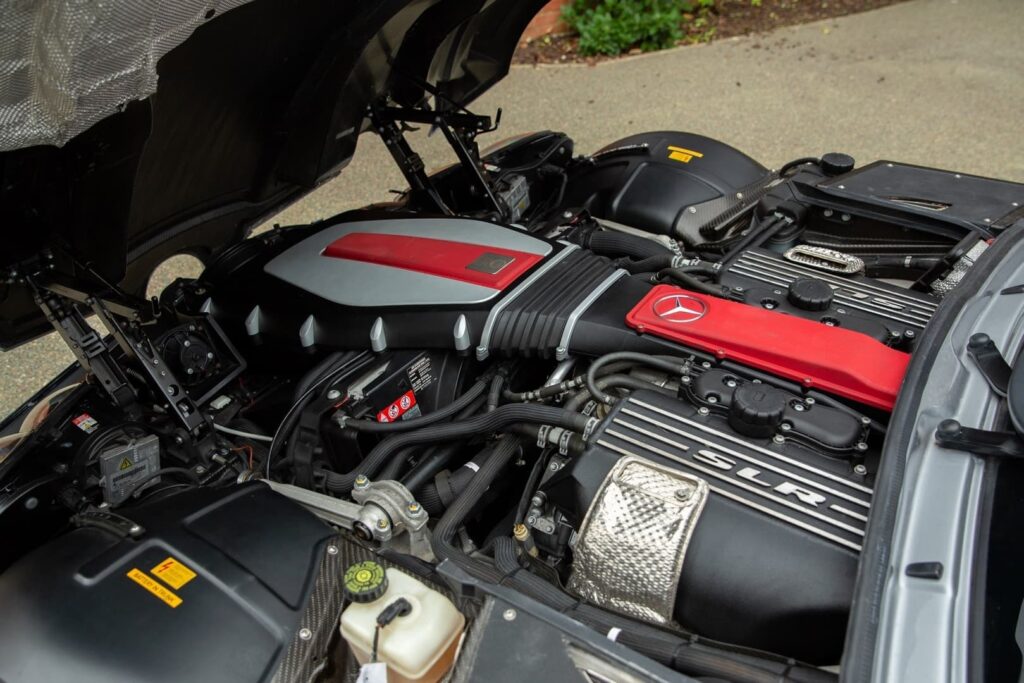 Mercedes-Benz and McLaren were at the height of their motorsport partnership when they produced the limited edition 2007 Mercedes-Benz SLR McLaren 722 Edition. It was named as such to pay tribute to the Mercedes-Benz 300 SLR that Sir Stirling Moss drove to victory in the 1955 Mille Miglia. A total of only 150 examples of the 722 Edition were built and are the only road going car built by the Mercedes-Benz and McLaren partnership, the latter deciding to make their own production cars. The SLR McLaren 722 Edition features an upgraded engine that produces 641 horsepower and a 0-60 time of just 3.6 seconds, with a top speed in excess of 200 mph. This example was sold by RM Sotheby's after it crossed the block at their London auction so the exact price is not public, but it is known to be among the Top Ten lots from that sale.
Sold After the Auction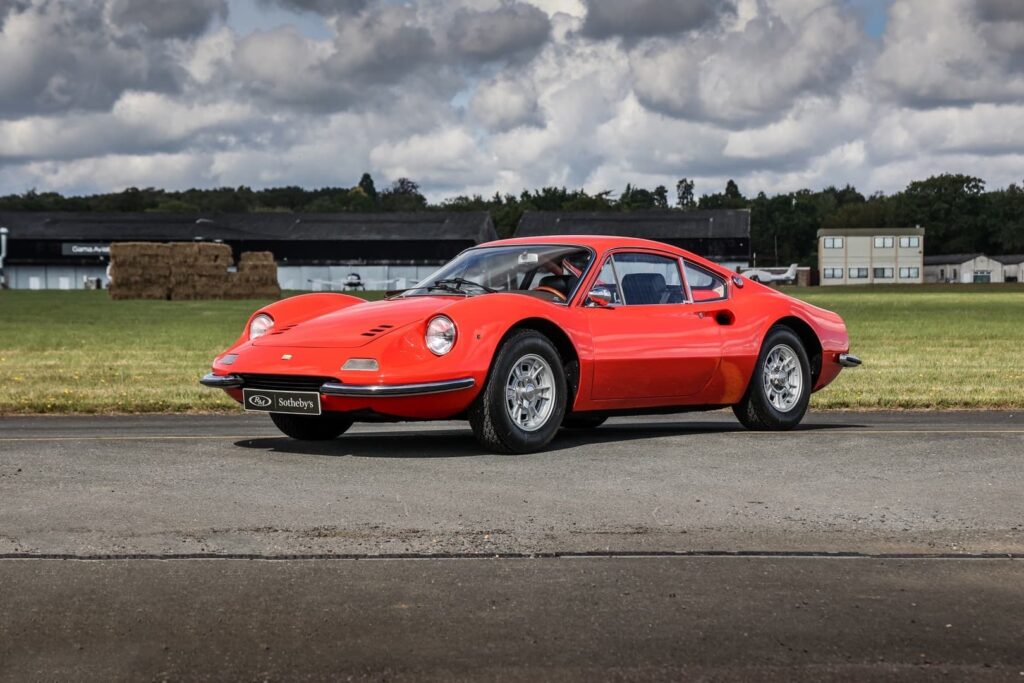 The Dino 206 was Ferrari's attempt at creating a secondary brand. The all-alloy V6 engine was built by Fiat and the Dino itself was pushed into production to make it eligible for Formula Two racing. The first car with the Dino name was revealed at the 1965 Paris Salon, with a second prototype shown at the 1966 Turin auto show. It was in 1967 that the production model was introduced with the first transverse-mounted mid-engine to be offered by Ferrari. Designed by Pininfarina and built by Scaglietti the Dino was a Ferrari in everything but name and production of the Dino 206 GT continued mostly unaltered through 1969. Only 153 examples were produced making it a reasonably rare collectible. This seems to be well-bought as earlier this year RM Sotheby's sold another 1968 Ferrari Dino 206 GT for $868,500, although that example was shown at Cavallino and was also Ferrari Classiche certified, complete with its Red Book.
Sold for £421,250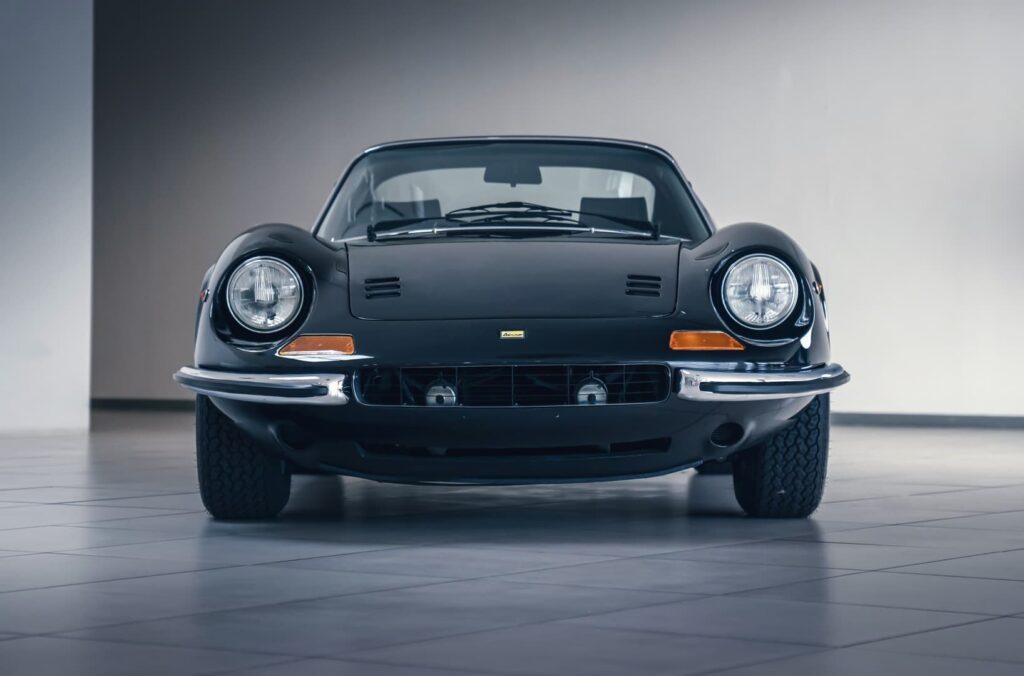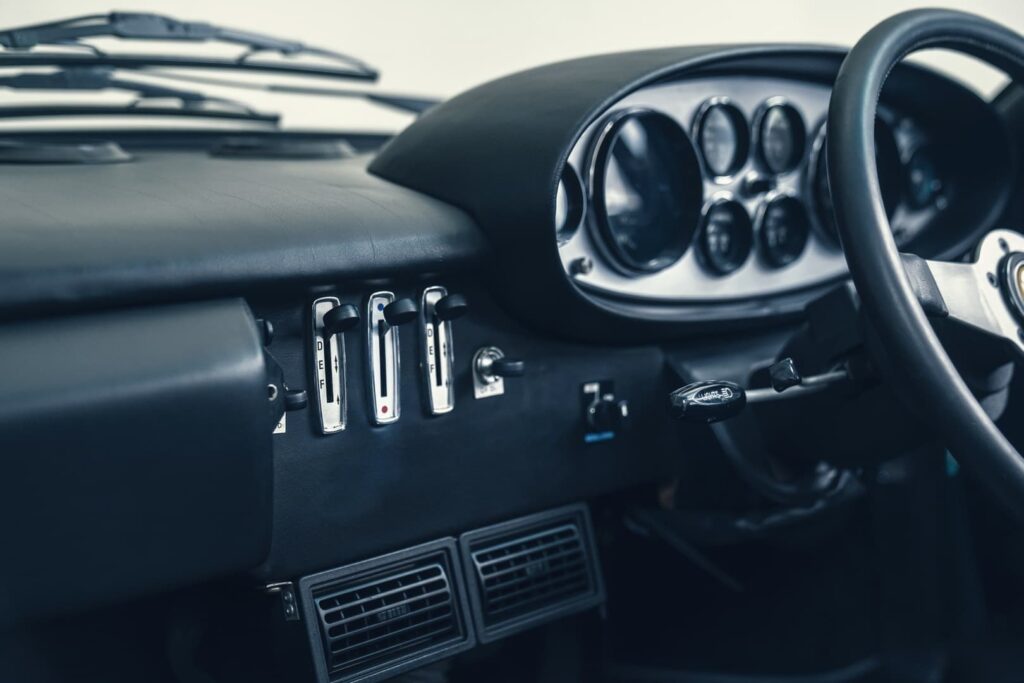 This 1973 Ferrari Dino 246 GTS by Scaglietti was offered from The Factory Fresh Collection by RM Sotheby's at their London auction. Ferrari built 1,274 examples of the Dino 246 GTS between 1972 and 1974 and this one is a right-hand drive version, built to European specs. A matching-numbers example, this left the factory in Nero paint with a Rosso Connolly interior and black carpets. It was also equipped with air conditioning, a fairly desirable option. This Dino 246 GTS benefits from a full repaint, engine rebuild, and a suspension overhaul courtesy of the consignor. All told, this was well-bought, coming in a bit below the prices seen on comparable recent sales.
Sold for £398,750