Aston Martin V12 Vantage at Goodwood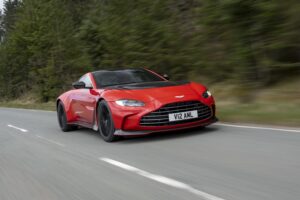 Aston Martin intends to show the limited-production, final-edition V12 Vantage to the public at the world famous Goodwood hillclimb over the next few days. The DBX707 and the Valkyrie hypercar will join with the V12 Vantage to showcase Aston Martin's most powerful lineup ever at the Goodwood Festival of Speed.
This new V12 Vantage was announced earlier this year and will be the final Vantage equipped with Aston Martin's largest, most powerful production engine – marking an end of an era for the sportscar. All of the 333 examples of this V12 Vantage that are being produced sold out well ahead of its release.
The Rest of the Aston Martin Family
Joining the V12 Vantage, Aston Martin's new DBX707 will make its public debut in the UK at Goodwood in their "First Glance" category over the weekend. The DBX707, the fastest and most powerful luxury SUV available, will showcase a selection of "Q by Aston Martin" finishes that will be available through Aston's bespoke service – that includes the 2022 Aston Martin Racing Green paint, as seen on the Aston Martin Armco Cognizant Formula One™ car, along with Q design graphics and lime green brake calipers. It should fit right in while putting in some impressive times on the hillclimb.
The Aston Martin Vantage F1® Edition will also make an appearance on the hillclimb, the car being motivated by Aston Martin's return to Formula 1 and a creation of the work done to develop the Vantage Safety Car. It will be joined by the V12 Speedster in DBR1 livery, one of only 88 examples built, as well as a DBS, DB11, and even the Aston Martin and Brough Superior AMB001 motorcycle.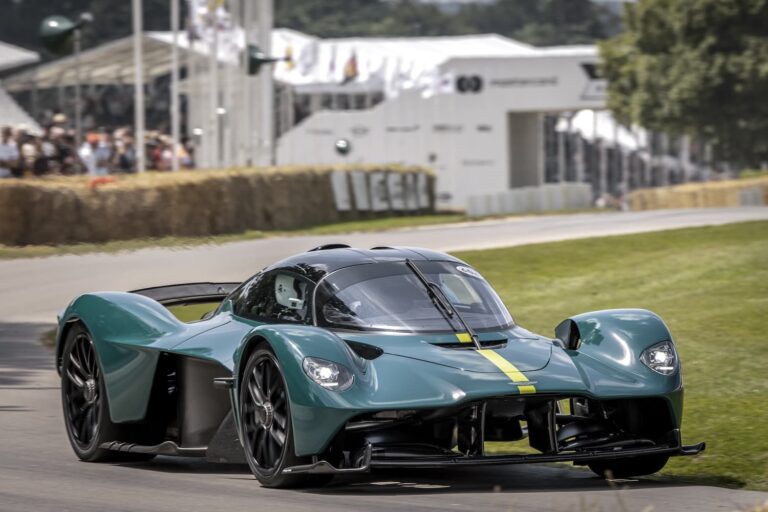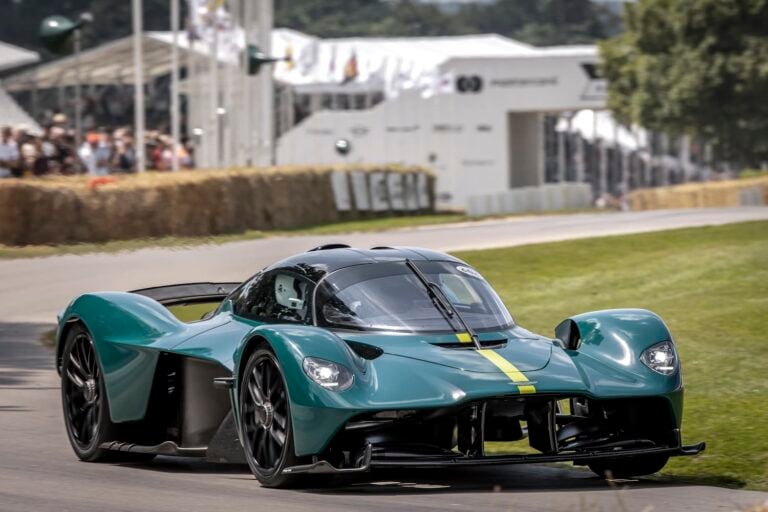 Arguably the jewel in Aston Martin's crown, the Valkyrie is powered by a 6.5L V12 engine that produces 1160bhp. As customer deliveries are currently underway for the Valkyrie, it's no surprise that Aston Martin's F1-inspired hypercar will once again take on the hillclimb, this time driven by WEC racer Peter Dumbreck – a racer with more than a decade of experience at the Nürburgring 24 Hours race.
All of these cars will be part of celebrating 100 years since Aston Martin's 1922 Grand Prix debut.