Barrett-Jackson Las Vegas 2022
Barrett-Jackson has some exciting cars scheduled to hit their auction block in Las Vegas June 30 – July 2. They will continue their track record of selling VIN 001 of different GM cars to raise money for charities, this time the first 2023 Escalade-V.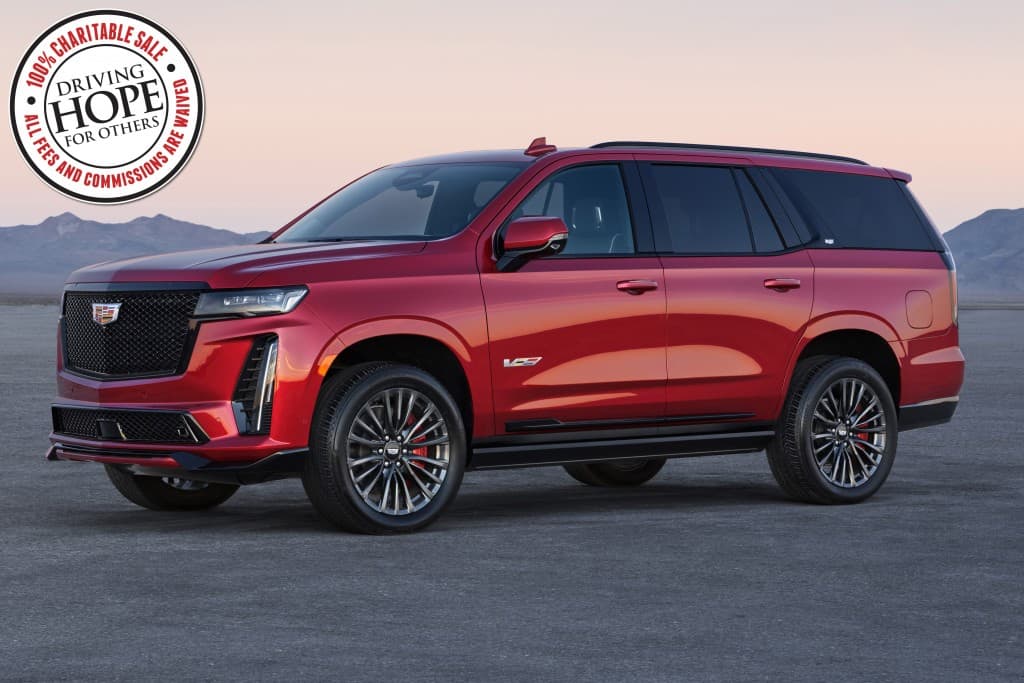 The Escalde-V, powered by a hand-built 6.2L supercharged V8 that produces 682hp and 653 ft-lbs of torque, can run from 0 to 60 mph in less than 4.4 seconds. Cadillac's V-Mode provides drivers with a way to personalize their experience by adjusting suspension settings, steering, brake pedal feel, engine sound, performance and more. A 38-inch OLED display with twice the resolution of a 4k television serves as the instrument cluster and stereo interface. 100% of the hammer price will benefit Pensole, a pipeline HBCU for career education and professional development in the product creation industry that was reestablished in 2021 by Dr. D'Wayne Edwards.
A bonus to go with the Escalade-V is the opportunity to sit down with Dr. Edwards to design a custom pair of sneakers that will be produced as a one-of-one run. The Escalade-V is scheduled to cross the block around 4:30 PM PT on Friday, July 1.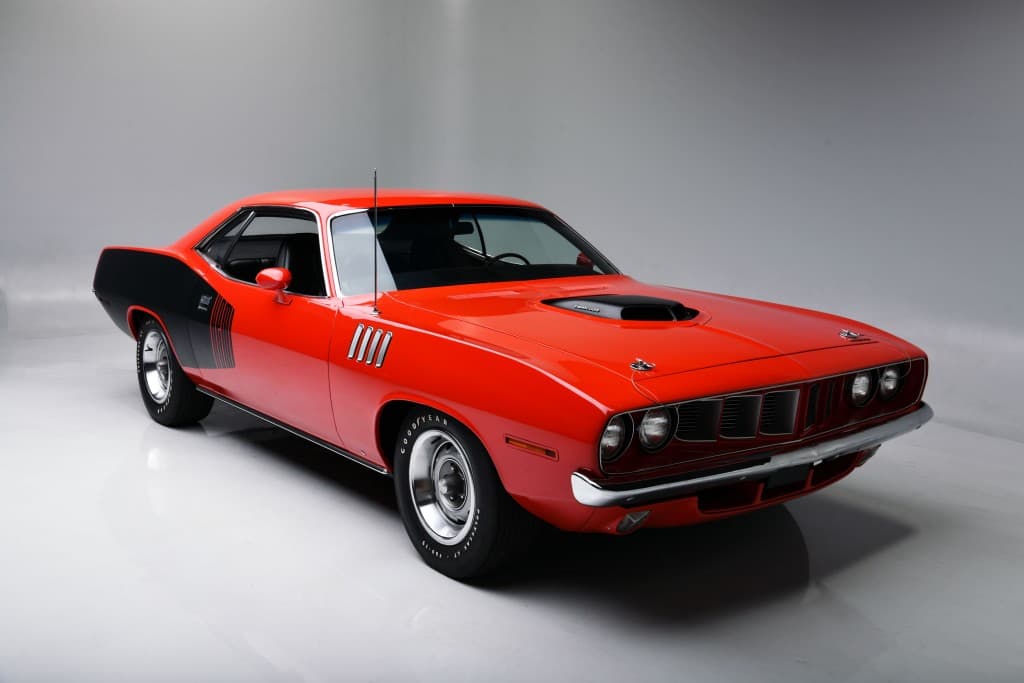 Plenty of muscle cars will make their appearance in Las Vegas at Barrett-Jackson's auction, including a 1971 Plymouth HEMI 'Cuda – one of only 59 four-speed equipped cars built in the HEMI Cuda's final year of production. This example is rotisserie-restored and features a pistol-grip shifter to go with the Shaker hood air scoop. Although the 426 HEMI was mainly offered in Plymouth's midsize cars, such as the Road Runner, GTX, Charger, and Super Bee, the 'Cuda's smaller and shorter body makes for a better performing car, weighing up to 200 lbs less than the aforementioned larger models.
This car includes its original fender tag and build sheet which shows that it was equipped with the Super Track Pack from the factory, which replaced the standard-issue gear set with more aggressive 4.10 gears and front disc brakes. This 1971 Plymouth HEMI 'Cuda will sell with no reserve on Saturday, July 2.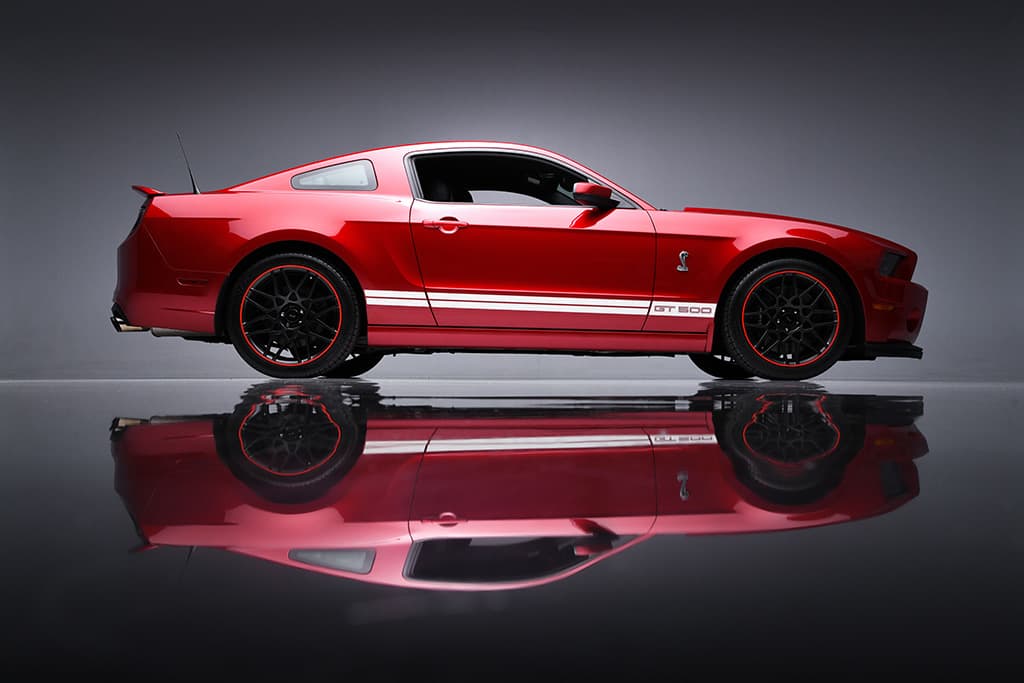 A 2013 Ford Shelby GT500 will also cross the block with no reserve at Barrett-Jackson's Las Vegas sale. The thing that makes this specific GT500 more exciting and desirable than most others is that it was originally meant to end up in the crusher, as it's a pre-production example. Conveniently coinciding with the 20th anniversary of Ford's Special Vehicle Team, the 2013 Ford Shelby GT500 was advertised by Ford as capable of reaching 200 mph and that took some modifications to achieve. The grille was removed to decrease drag and the two-piece aluminum driveshaft was replaced with a single-piece carbon fiber unit.
Barrett-Jackson reports that the consignor was told the car had 3,500 miles on it when it left Ford's possession and ended up at auction, where it was sold to a broker, and then to a dealer before a private owner in Pennsylvania bought it in late-2014. The consignor would later purchase the car from that Pennsylvania-based collector.
However, it wasn't until the consignor requested a replacement window sticker that it was discovered that the car was actually a pre-production model. Generally a window sticker will have a destination that signifies the dealership it was to be delivered to, but this one shows the destination as "Diversified." That is the location of Ford Chassis Design in Romulus, Michigan. Additionally, the window sticker shows the car was optioned with Recaro seats, but it left the factory with power sport bucket seats, as it currently sits.
The CSM 001 2013 Ford Shelby GT500 was sold at Barrett-Jackson's Scottsdale event in 2015 for $308,000. This pre-production example has a VIN 6,776 numbers lower than that of CSM 001 so we expect it to draw a great deal of excitement and spirited bidding when it hits the block on Friday, July 1.