COLLECTOR CAR INDUSTRY VETERANS WITH 100+ YEARS OF COMBINED EXPERIENCE LAUNCH BROAD ARROW GROUP
A group of industry veterans with over 100 years of combined experience have launched a new company in the collector car industry. Broad Arrow Group, Inc. ("Broad Arrow Group") plans to develop a portfolio of businesses and brands to address the needs of various segments of the collector car market, including auctions, private sales, and financial services.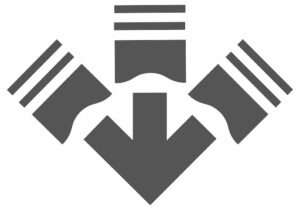 Broad Arrow Group Formed with a Vision to Transform the Industry and Set a New Bar for Integrity, Trust, and Innovation
Broad Arrow Group is led by Chief Executive Officer Kenneth Ahn, who most recently served as President of RM Sotheby's from 2016 to 2021.
Under Ahn's leadership, Broad Arrow Group was founded by industry veterans who not only share a passion for cars, but also a shared vision of bringing a new level of trust and accountability to the collector car market across multiple channels.
Anchoring the team with years of experience and unparalleled automotive expertise will be senior car specialists Barney Ruprecht, Alexander Weaver and Donnie Gould. Together, the three will be responsible for overseeing the Company's growth in private sales and auctions.
We can't wait to see what Broad Arrow Group has in store for the collector car world. They've assembled quite the impressive talent pool with people from all corners of the industry and each of them has a very impressive track record. We'll keep you posted on what Broad Arrow Group is doing next!