Gooding & Company Geared Online at Scottsdale
Gooding & Company held their first auction of the year with the option to view available lots in person if you were either a registered bidder or, lucky for us, a member of the press. While the Geared Online sale had some very nice cars and broke a world record for a Mercedes-Benz that we'll discuss shortly, we expect their Amelia Island auction, which will be held in March, to have more exclusive cars than what we saw in Scottsdale – and that's saying something, considering they had one of only 34 Maserati 5000 GTs ever built in Scottsdale. Many of the cars available at the Scottsdale online auction had reserves, but we watched as the minutes ticked down and saw quite a few of them have their reserve lifted as the end of each car's auction approached. Moral of the story? If you're bidding on something, be ready to buy it!
Gooding & Company performed well in Scottsdale, although they just barely didn't break into the seven-figure range on their most expensive car. That's not to say their auction went poorly – quite the contrary in fact. Gooding & Company sold 50 out of the 57 lots that were available, a solid 88% sell-through rate. The average price at their auction worked out to $139,249 from their total sales of $6,962,450. Considering the lack of in-person bidding their sell-through rate and average price was right in line with the quality we've come to expect from Gooding & Company.
Rare Maserati Leads the Way for Gooding & Company Scottsdale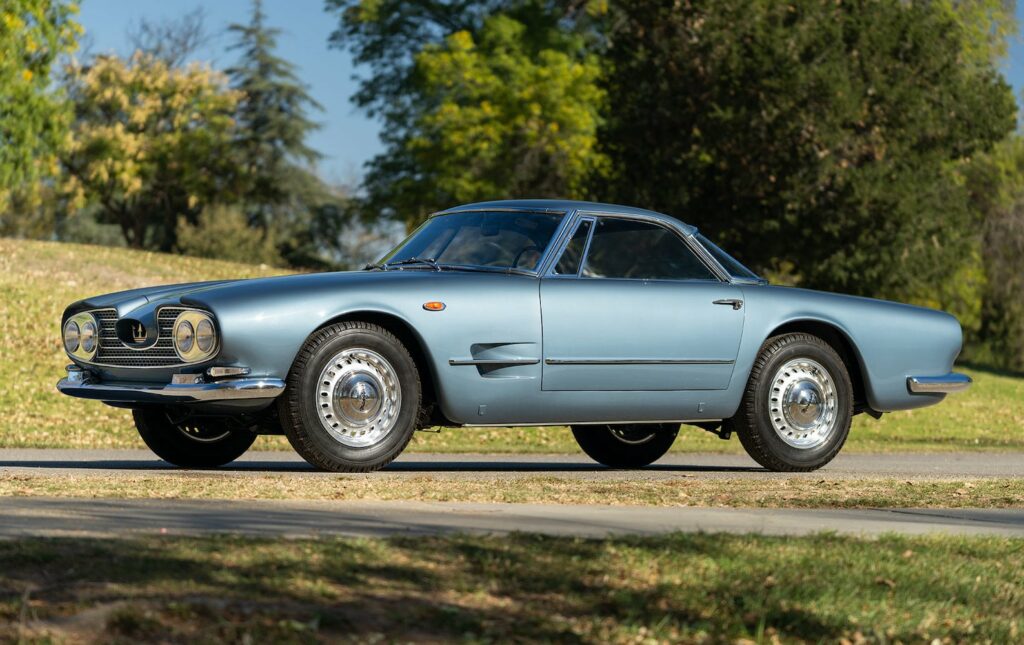 While we didn't see a McLaren F1 at Gooding & Company this year, they had some very impressive cars on hand and we're looking forward to even more impressive lots that will be at Amelia Island. Although there weren't multiple seven-figure sales as we witnessed at Barrett-Jackson, there were still very rare and extremely collectible cars on offer. The most expensive car they sold was a 1961 Maserati 5000 GT Coupe – one of only three 5000 GTs that were bodied by Carrozzeria Touring, the same coachwork builder that produced chassis 103.002 which was delivered to the Shah of Iran in 1959.
The catch with this '61 Maserati 5000 GT – aside from how rare it is, being one of only 34 Maserati 5000 GTs that were ever produced – is that it wasn't in running condition. While the car looked great from outside, the new owner will have some work to do before they're able to bring it to any shows. But for someone who spent $924,000 on a car that doesn't run we imagine the cost to properly finish the restoration won't be a huge concern.
Gooding & Company Set World Record Price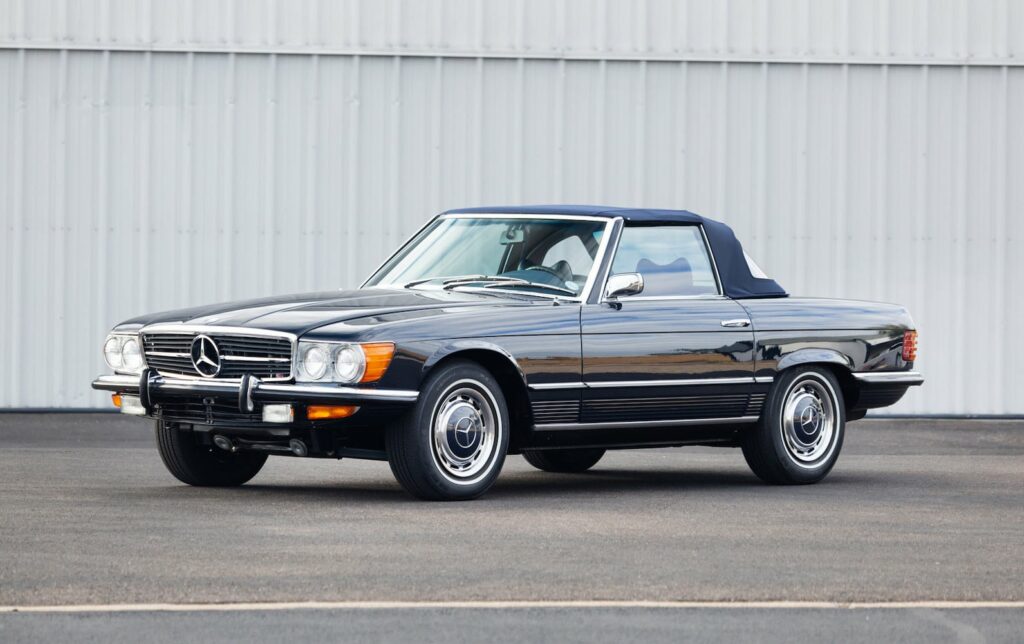 A new record was set by Gooding & Company when they sold a 1972 Mercedes-Benz 350 SL for $108,900 – well exceeding the estimate of $65,000 to $75,000. It's worth noting that this car had a single owner from 1972 until 2012 and showed less than 44,000 original miles. It also came equipped with factory air-conditioning and included its original manuals, tools, and other documentation that confirms its matching-numbers engine. It will be interesting to see what this does to the value of other 350 SLs moving forward – will this prove to a fluke, or are collectors starting to take notice of the earlier R107s?
Survivor Corvette Stuns in Scottsdale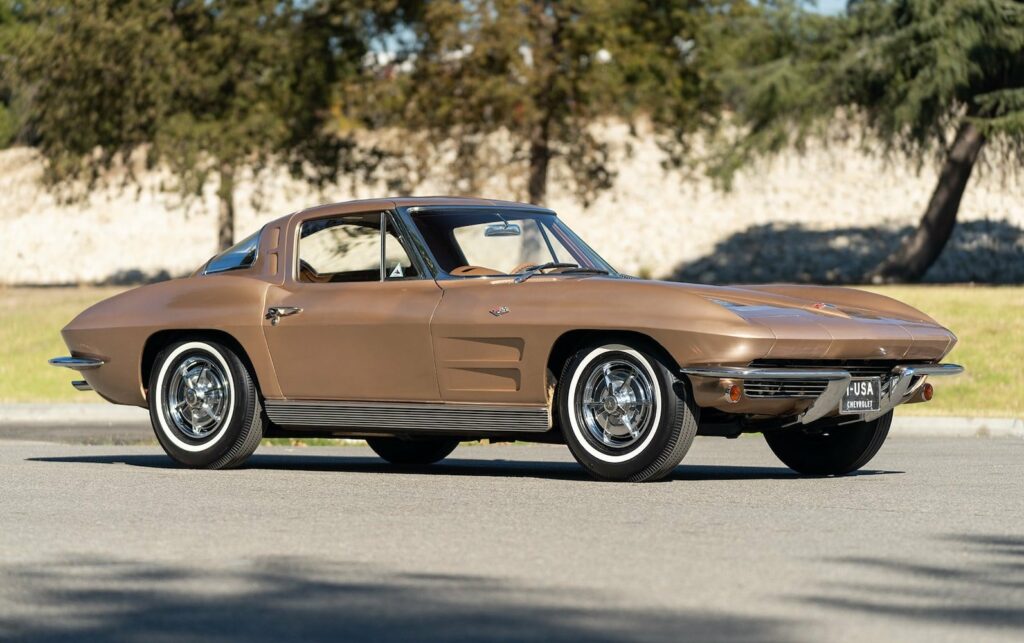 Another noteworthy sale was a 1963 Chevrolet Corvette Split-Window Coupe. This unrestored survivor sold for $335,500, again exceeding the estimate of $200,000 to $250,000. It didn't quite break the world record, but it does appear to be the second highest price at auction for a Split-Window Corvette with the 327/340 V8. As well as the desirable 340 horsepower engine, this Corvette has a four-speed manual transmission and a very striking color scheme including Saddle Tan leather upholstery. Remaining in its original owners possession until 2014, it was shown at Bloomington Gold in 2015 and received multiple awards. The odometer shows fewer than 61,200 miles, which we believe to be original. Quite an impressive '63 Corvette.
Scottsdale 2022 Outliers at Gooding & Company
We took note of some outliers that were on offer from Gooding & Company, including a 1972 Volvo 1800ES Sport Wagon – one of two examples of the 1800ES that we watched during the week, the other being at Bonhams. Volvo built just over 8,000 examples of the 1800ES making this a very collectible model for Volvo enthusiasts and those who appreciate the wagon in general. This example was equipped with factory air-conditioning, a four-speed manual transmission, and electric overdrive. It currently sports its original color paint, Light Blue Metallic, although it was repainted as part of a restoration started in 2017. Although it fell short of the estimate of $70,000 – $90,000 when it sold for $67,000, that was really all the money that could be expected for a '72 Volvo 1800ES.
We also noticed a unique 1991 Land Rover Range Rover – a rare two-door example. The Range Rover was restored in 2018, apparently costing more than $100,000, but it wasn't restored to factory specs. Rather it was updated while remaining as true to the original feel and design of the Range Rover as possible. The updates include a Jaguar-Land Rover Classic Infotainment System that allows for Bluetooth connectivity as well as GPS navigation, which has the appearance of a period-correct Becker stereo. The most interesting modification is under the hood, where a GM 6.2L LS3 crate motor replaced the original 3.5L V8, nearly tripling the horsepower of its original engine. This unique '91 Land Rover sold for $121,000, just below the $130,000 – $160,000 auction estimate. It was exciting to watch the timer count down between all the last-minute bids the Range Rover received – with about five minutes left in the auction the bid was around $84,000 – that's when we saw the real money come out to play.