Mecum Indy 2023 Top Ten Most Expensive Cars
Mecum concluded their 2023 Indy sale this past weekend and there were a few surprises as to which cars failed to meet their reserve prices, but many of them did and the top ten most expensive cars sold by Mecum at their 2023 Indy auction are an impressive assembly of classic muscle and modern supercars.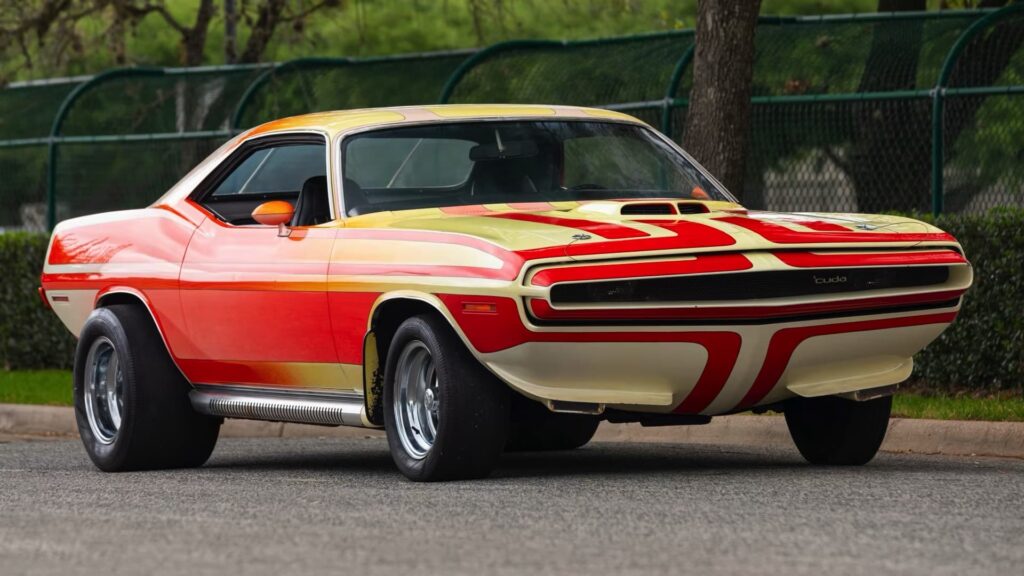 There really isn't anything comparable to the 1970 Plymouth Cuda 440 Rapid Transit Show Car that could assist in estimating its value at auction. That's specifically because there isn't quite anything else like the 1970 Plymouth Cuda 440 Rapid Transit Show Car. It's one of the four vehicles that comprised the Plymouth Rapid Transit System Caravan and was designed by the same mind that designed the first Hot Wheels toys.
It's a well-documented car with an original Rapid Transit System Caravan sign included in the sale, as well as a Dave Wise Vehicle Validation Report. The odometer shows fewer than 1,000 miles and it's believed that this is a matching-numbers car. It still wears the original lacquer paint from when it was built by Chuck Miller.
Considering all the creativity and names involved in building this for Plymouth, the fact that there is literally only one of them in existence, and its impressive originality it comes as no surprise to see it sell for $2,200,000. It's difficult to label this one way or the other, but being one-of-one and presumably being purchased by a very eager Plymouth collector and enthusiast, this should be considered both well-bought and well-sold.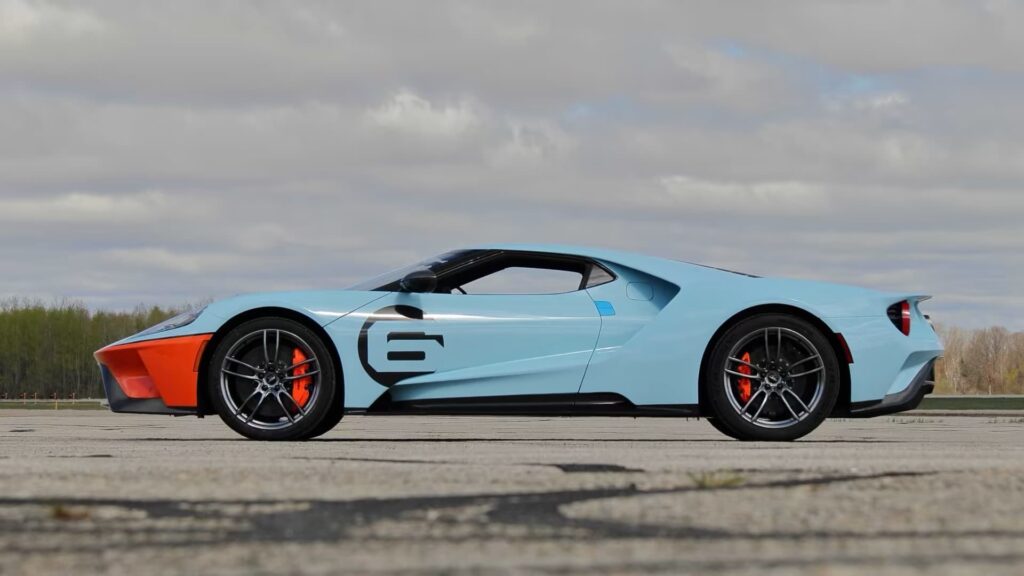 Ford built 50 examples of the 2020 Ford GT Heritage Edition and this one has covered just 22 miles since new. Which is great for the collector interested in extremely low mileage cars, but it does raise the question – when will someone, anyone, actually drive the 2020 Ford GT Heritage Edition? No matter.
Ford created a masterpiece with the most recent incarnation of the GT and no where is it more evident than seeing a Heritage Edition with its Heritage Blue paint and Orange stripe. It does more than serve as a reminder of the dominance Ford held at Le Mans – it evokes the spirit that lead to Ford believing they could beat Ferrari – and then doing so four years in a row.
There isn't much worth mentioning regarding the options on this car – it's exactly what one would expect. No real surprises anywhere, although it does include a Ford GT Design Spec kit which is probably not something its new owner will care about all that much, but it's nice to see anyway. All things considered, this was likely the right time to sell a car that will just lose value with every mile it travels so it's difficult to call this anything other than well-sold.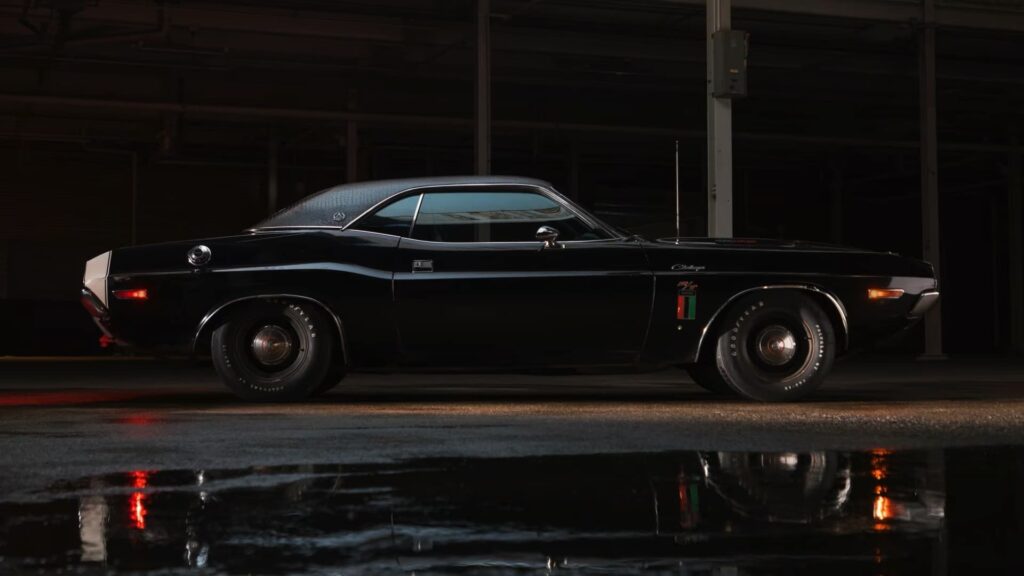 Very rarely would an unrestored muscle car be expected to break into seven-figure territory, but this is a clear exception to that rule. This 1970 Dodge Hemi Challenger, known as "The Black Ghost" is number 28 on the Historic Vehicle Association Register and restoring it should be a crime.
Originally purchased by Godfrey Qualls, a police officer in Detroit, this car decimated its competition in the street racing scene, regularly vanishing for weeks or even months before making another appearance – all without revealing the identity of the driver – probably for the best.
This is one of only 23 Hemi Challenger R/T SEs built for 1970 with a four-speed manual transmission so even without the legend accompanying it, this is already a rare and desirable car. It's been displayed at the 2018 Chrysler Nationals in Carlisle as well as the Amelia Island and Hilton Head concours d'elegance. It was also displayed at the National Mall in Washington, D.C. as part of Hagerty's Driver Foundation.
The window sticker and two broadcast sheets are included with the car, along with a warranty book in the name of the original owner. Throwing all of that history into one package and even at $1,072,500 there's no way to call this anything other than well-sold.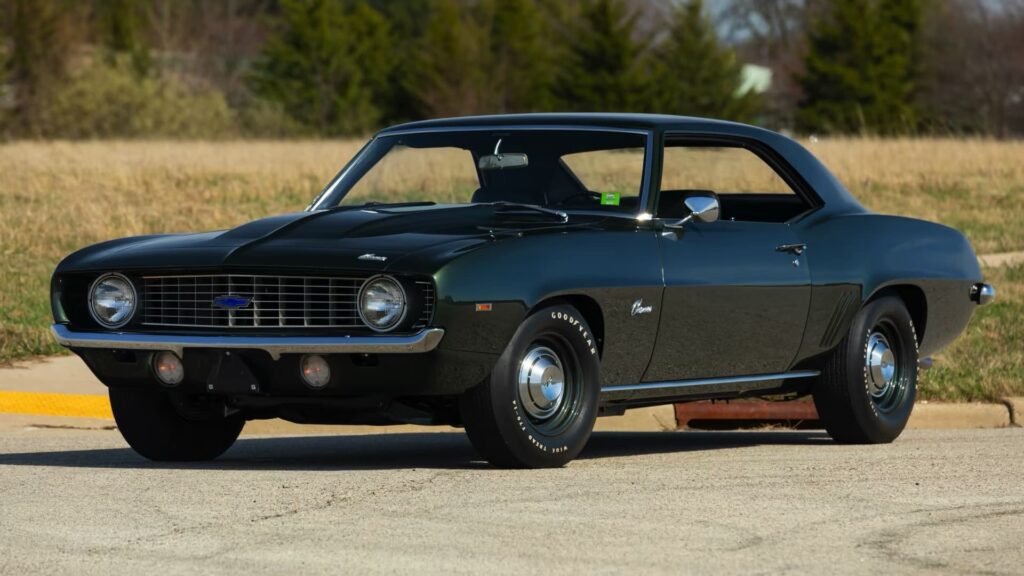 Chevrolet made their ZL1 engine available as an option for dealers through their COPO system – in fact, it was specifically COPO 9560. The engine was derived from the one that powered McLaren Cam-Am race cars and although it was officially rated at 430 horsepower, actual power exceeded 500 horsepower making it the most powerful engine available to Chevrolet customers.
This is the 36th example of only 69 that were built for 1969 and presents wonderfully courtesy of a frame-off restoration that used NOS date-correct GM parts. Although Barrett-Jackson sold another ZL1 for $1,094,500 at their 2020 Scottsdale auction, the main reason for that price was a matching-numbers engine. It's unclear if the car offered by Mecum retains its original engine, but as that would be a major selling point it's safe to assume it was replaced sometime in the car's history. That takes it out of well-sold territory, although it's not a weak number for this car either.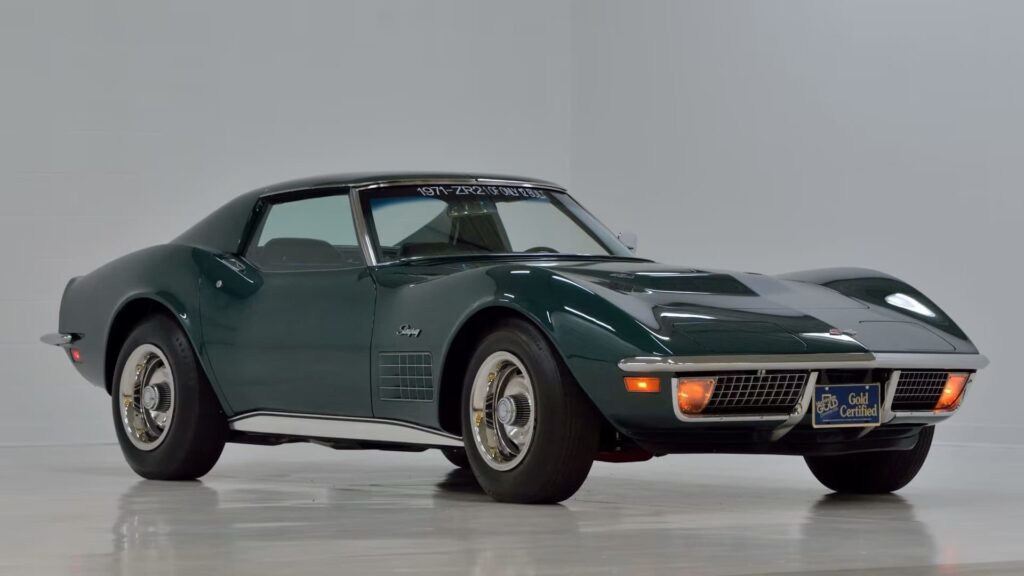 It would have been shocking if this hadn't rung the bell, but mission accomplished for this 1971 Chevrolet Corvette ZR2 Coupe. Not only is this one of only 12 examples built with the ZR2 option package that was only offered for one year, it's the last ZR2 to leave the factory.
Powered by a 454 cubic inch V8 that sent 425 horsepower through an M22 Rock Crusher close-ratio four-speed manual transmission, the ZR2 featured power brakes and an upgraded suspension. The LS6 engine was available with other equipment packages for '71 – in total 188 left the factory with that behemoth under the hood – but the ZR2 package offered much more than just the engine.
Originally delivered to Toronto, this car was the subject of a bod-off restoration by Corvette Repair Inc of Valley Stream, NY. It presents nicely in factory-correct Brands Hatch Green paint with a Dark Green interior. This car is Bloomington Gold certified and was on display at the Gilmore Car Museum between 2021 and March 2023. It was also selected as Chip's Choice "Best of the Big Blocks" at Carlisle and it includes its original warranty book, Protect-O-Plate, and a great deal more documentation. Considering the rarity of this Corvette, it can't be considered well-sold, but neither is it well-bought. It's somewhere in the middle.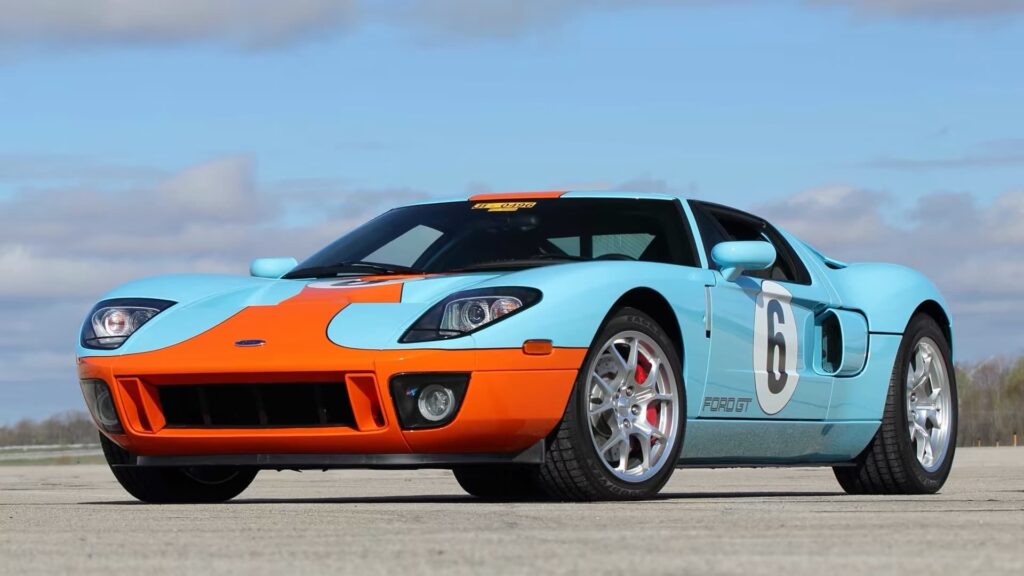 Only 343 Heritage Edition Ford GTs were produced and this 2006 Ford GT is one of them. Its odometer showed 930 miles leading to the auction and it's equipped with the McIntosh sound system, orange brake calipers – to match the racing stripe – and rides on forged aluminum BBS wheels.
The market for Heritage Edition Ford GTs of this generation has remained fairly strong, as opposed to the "normal" Ford GT of that time – if any Ford GT can be called "normal" – but selling for $660,000 still impresses, meaning this car was well-sold.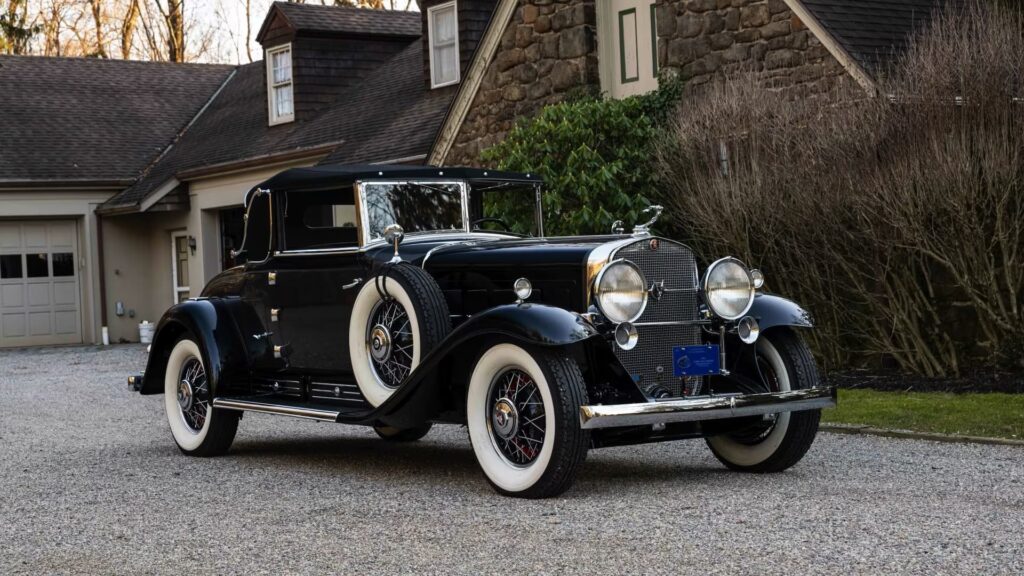 This 1931 Cadillac Series 452 V-16 Convertible Coupe is an award-winning example of the model that solidified Cadillac's position as "The Standard of the World." It benefits from a thorough restoration and is propelled by its 452 cubic inch V16 that produces 175 – 185 horsepower. It sports a three-speed synchromesh manual transmission and its body was constructed by Fleetwood in Pennsylvania.
It's received a number of awards including a CCCA National First Prize, AACA National First Prize, and placed first in class at the 2020 Amelia Island Concours d'Elegance. Considering the decreasing interest in pre-war cars over the past five years, $660,000 makes this Cadillac quite well-sold.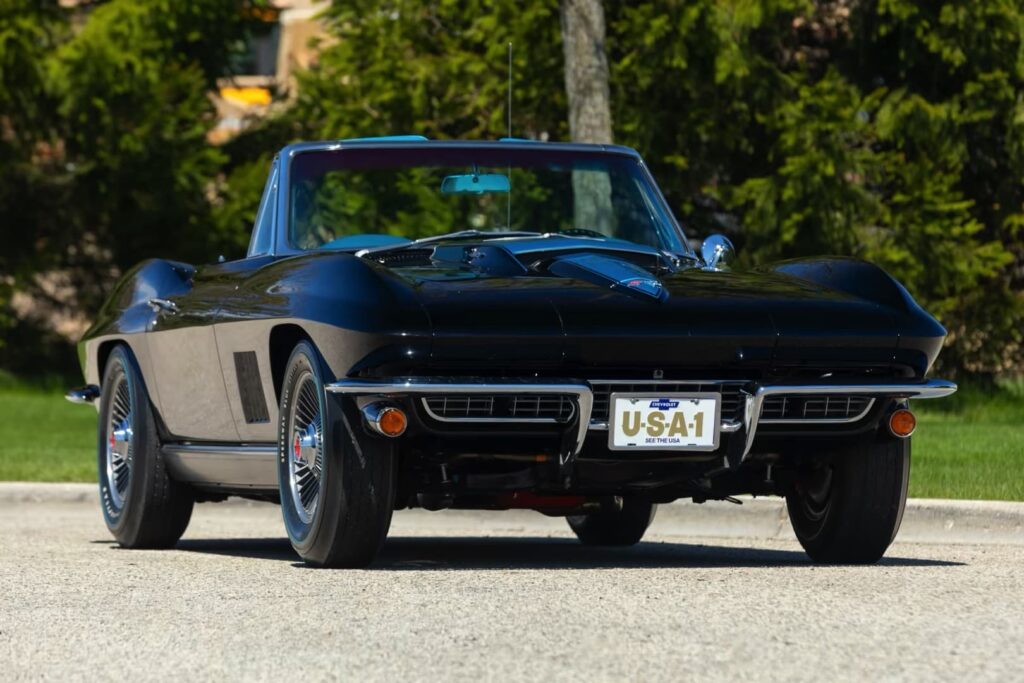 Packing the 400 horsepower L68 V8 under its hood, this 1967 Chevrolet Corvette Convertible stuns in Tuxedo Black with a blue Stinger hood stripe and Bright Blue interior. It's one of only four examples built for 1967 in that color combination, but the only one of them equipped with the L68 that sports a Tri-Power triple two-barrel carburetor.
Loaded with options including the Muncie M20 wide-ratio four-speed manual transmission, power windows, power steering, and power brakes – not to mention factory air conditioning and the blue soft top as well as the accompanying hard top, it's no surprise that this is a Bloomington Gold and National NCRS Top Flight Award winner.
The original tank sticker, Protect-O-Plate, title search, an owner's manual, award certificates, and a letter from the original owner were included in the sale. It's a very impressive Corvette but that sale price is even more impressive – at $660,000 this was well-sold.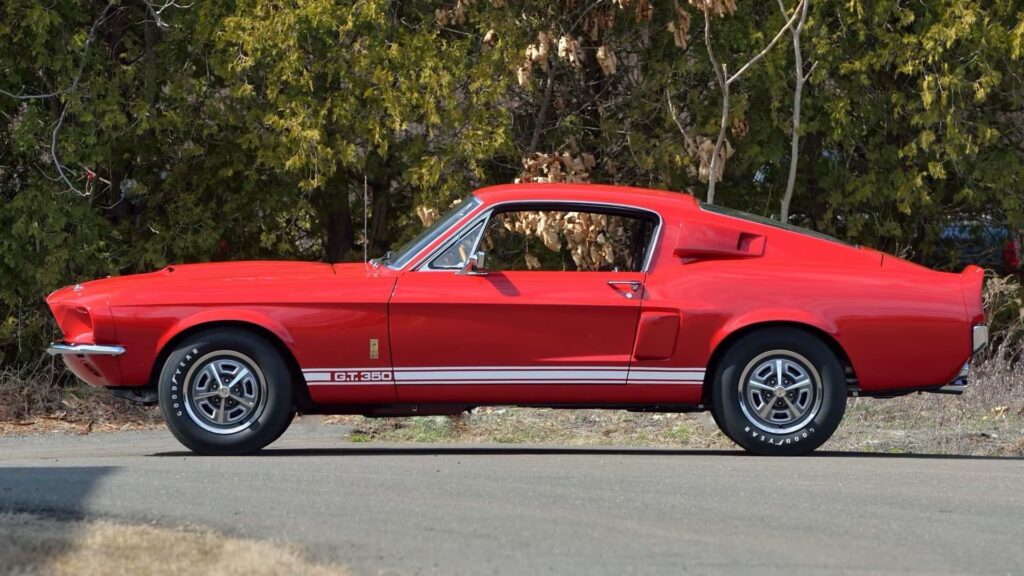 Shelby took advantage of the restyled Mustang in 1967, using fiberglass to extend the nose, create a scooped hood, upper and lower side scoops, and a ducktail spoiler. This provided a far more aggressive appearance and it's extremely fitting for this 1967 Shelby GT350 as it's one of only 33 that were equipped with the Paxton supercharger from the factory. The supercharger is estimated to boost horsepower from the stock 306 to 446. Its supercharged V8 is paired with a four-speed manual transmission.
This example was subject to an exhaustive restoration performed by Cobra Automotive of Wallingford, CT. This was certainly the talk of the auction for Shelby enthusiasts. This, the second supercharged 1967 Shelby GT350 that we know of sold by the same dealership – Robie Ford of Dorchester, MA – far exceeded expectations with a final price of $632,500. This was extremely well-sold.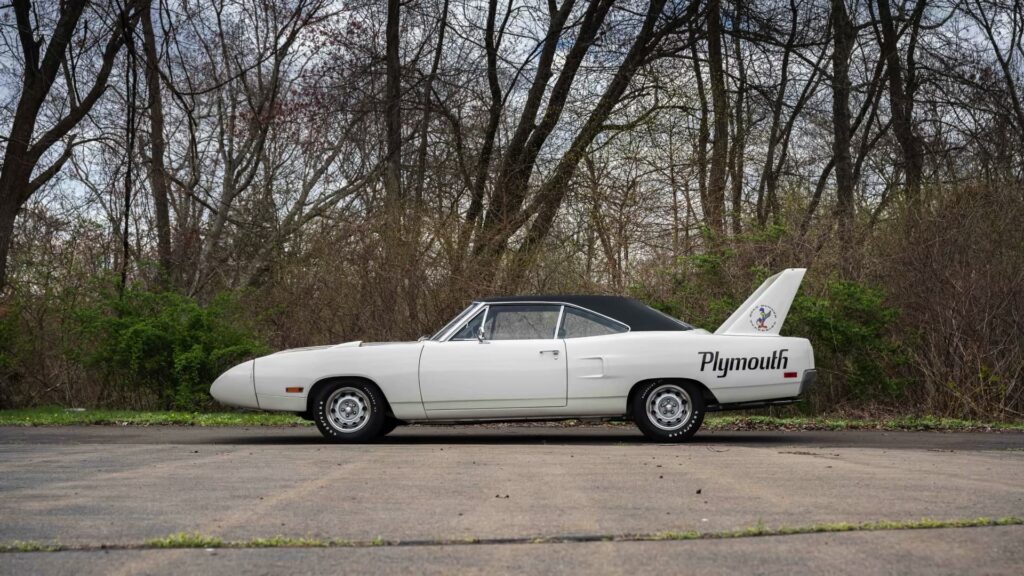 This 1970 Plymouth Hemi Superbird is one of the lucky ones equipped with the most powerful engine option available. Its odometer shows just 31,046 miles and it benefits from a frame-off restoration. It's accompanied by plenty of documentation including the original broadcast sheet, original IMB punch card, owner's manual, and known ownership history that's supported by photographs.
It should surprise no one that this Superbird was well-sold at a strong price of $605,000.