Top Ten Most Expensive Cars at Villa Erba 2023
It was an offering unlike any other at RM Sotheby's Villa Erba auction. The top ten most expensive cars sold at their auction were primarily Ferraris, although not entirely. Regardless of the marque, this was a stunning collection of cars to see cross the auction block.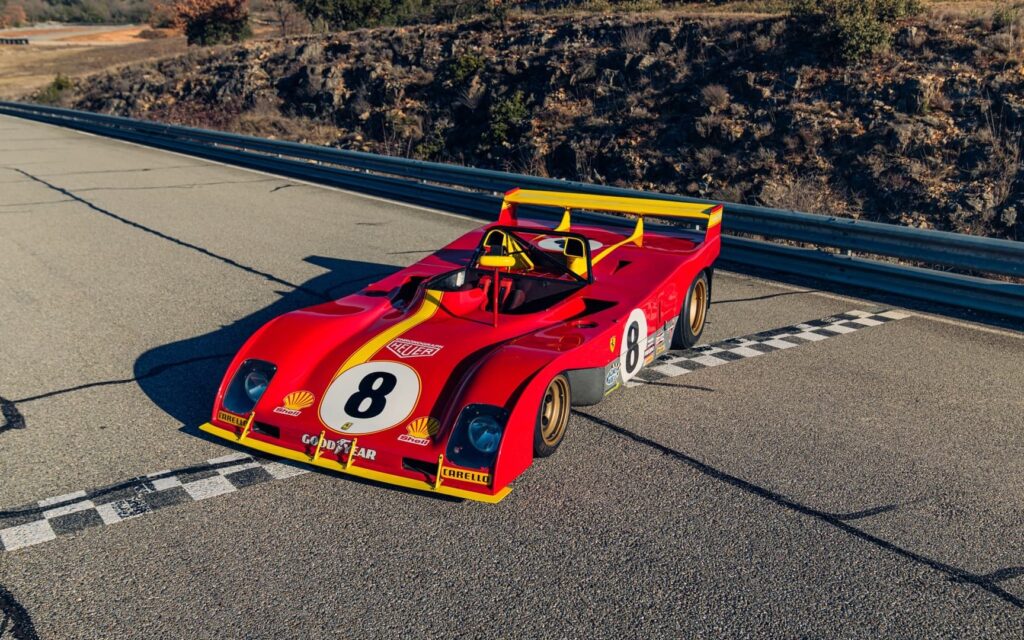 The 1972 Ferrari 312 PB race car was one of the most successful sports cars to leave the factory in Maranello. Designed by Mauro Forghieri, it was powered by a 3.0-liter flat-12 engine producing 460 horsepower that originated in Ferrari's 1971 312 B Grand Prix race car. Light, agile and, aerodynamic the 312 PB helped Ferrari win the World Sportscar Championship in 1972.
The car offered by RM Sotheby's has the distinction of only ever finishing on the podium with wins at the 1972 Buenos Aires 1,000 Kilometres and the 1972 Nürburgring 1,000 Kilometres. A second-place finish at the 12 Hours of Sebring and a third-place finish at Monza complete chassis 0886's impressive CV.
Its ownership following a sale in July of 1975 to well-known NART racer Harley Cluxton is well documented all the way to its consigning seller. Many spare parts including the car's original engine are included in the sale, as well as copies of the original sales invoice and certificate of origin. It can be difficult to put a price on a classic and significant race car such as this, but €12,042,500 seems reasonable to get behind the wheel of a car driven by so many Ferrari-affiliated racers, including Jacky Ickx.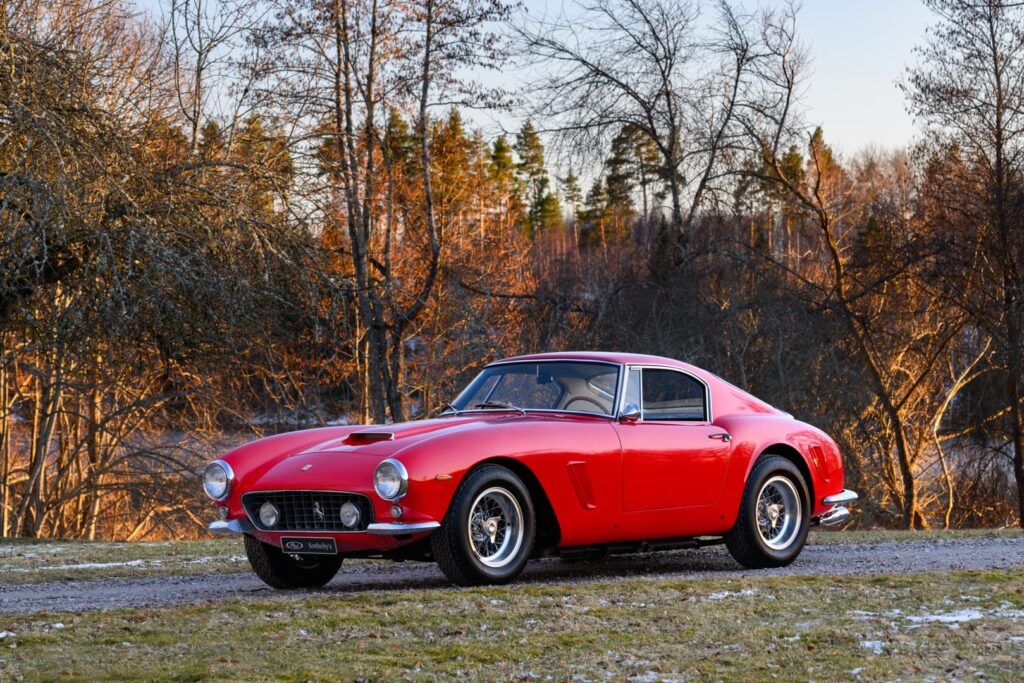 The 1961 Ferrari 250 GT SWB Berlinetta by Scaglietti is one of the last produced by Ferrari that was equally suited for use on the road or the track. Designed by Pininfarina and built by Scaglietti, only 165 examples of the 250 GT SWB Berlinetta by Scaglietti were produced between 1959 and 1962.
This car, chassis 2347 GT, has a well-documented ownership history dating back to its first sale to Jack Nethercutt. Over the years it made an appearance on the silver screen – racing against Herbie the Love Bug no less – although in 1964 its original engine was removed to be used in a 250 GT 'Tour de France'.
Under the long-term ownership of Jean-Claude Trippier of Marseille the car underwent a restoration performed by Toni Franco – who handled the mechanical aspects – and Bacchelli and Carrozzeria Auto Sport – who took care of the coachwork – both of whom were located in Maranello. It was during this restoration that the original engine was located and reinstalled, significantly increasing the originality and value of 2347 GT.
€6,586,250 seems to be a strong price for such a well-documented and maintained example of Ferrari engineering so this appears to be well-sold.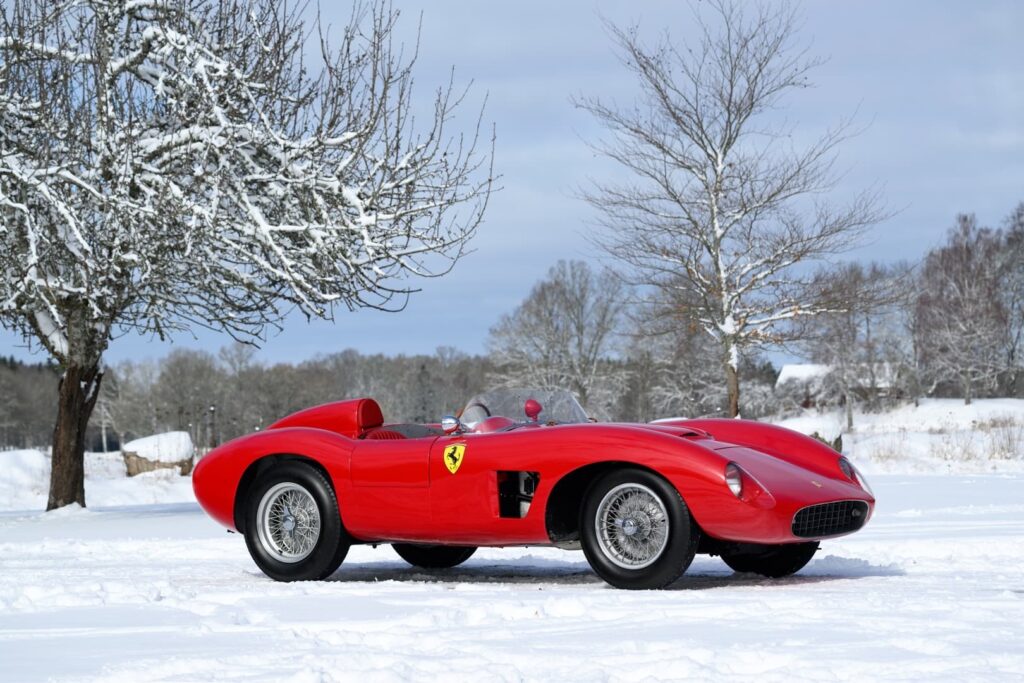 Chassis 0610 MD-TR is the third example completed of Ferrari's extremely successful 500 TR. The 500 TR was the first built by Ferrari to comply with the new World Sportscar Championship regulations that required a passenger seat and windshield and was designed by Scaglietti.
This example was sold to a gentleman racer and within a year of owning it he had entered 10 races with two third place finishes and one second place. The car was updated to then-current regulations in 1957, following which it was loaned to a number of privateer racers and took class wins in two races. Its ownership following that time is well documented.
Owing to its rarity and early production number it's eligible for many of the most exciting and exclusive vintage racing events in the world. Considering how few examples of the 500 TR were built, a final price of €3,717,500 should make this well-bought.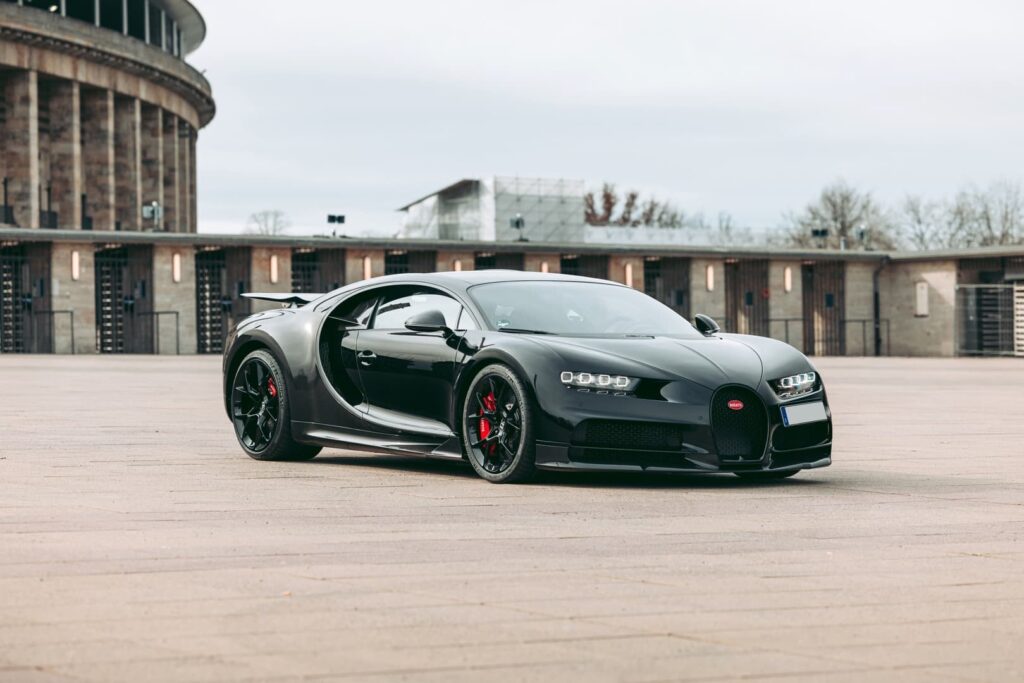 Bugatti announced right off the bat that they would only build 500 examples of the Chiron, so this is already a rare car. Since being delivered new in Germany it's covered just 1,339 km. More than just a revision of the Veyron, it retained the all-wheel drive system and the 8.0 L W-16 engine, but it was upgraded with larger turbochargers and a titanium exhaust.
All those upgrades translated into a shocking 1,479 horsepower and 1,180 lb-ft of torque, able to propel the car from 0 to 100 km/h in only 2.4 seconds with a top speed limited to 420 km/h. The original owner's manual, service manual, key, and more accessories are included with the car. The final selling price of €2,817,500 certainly reflects the announcement from Bugatti that there will be no further models with the W-16 engine. This Chiron was well-sold.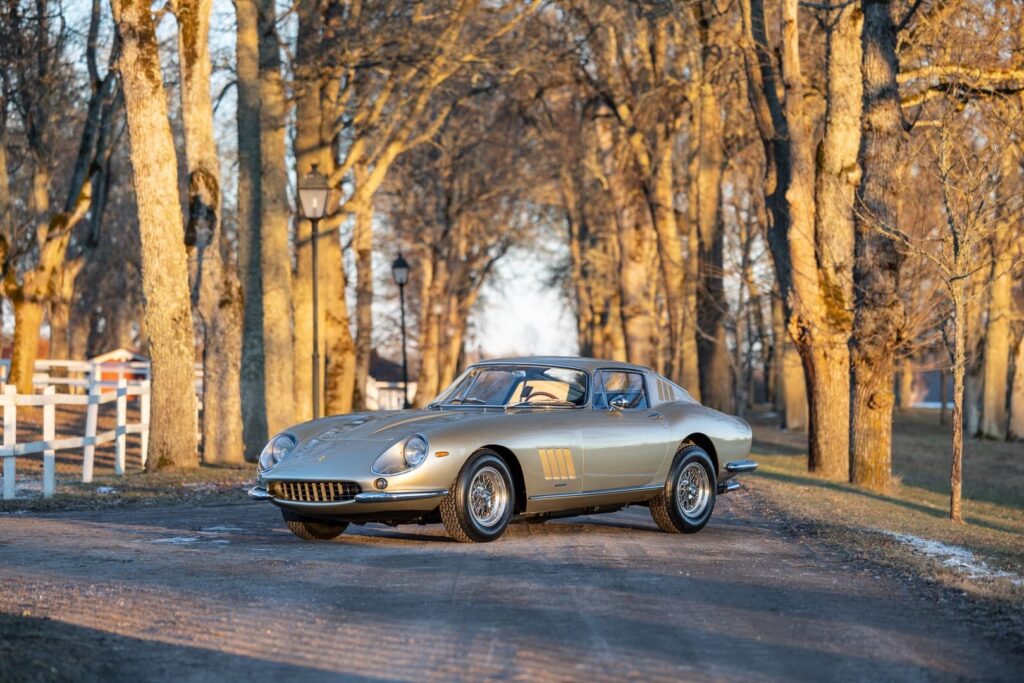 This 1967 Ferrari 275 GTB/4 by Scaglietti is one of only 330 that were ever built. It's a matching-numbers example and was certified by Ferrari Classiche in 2014. This car, chassis 10337, found its first home in Rome but quickly to California.
By 1989 the car was offered for sale with a description that said it was restored by Modena Sports Cars, at which time it was repainted red. In the mid-90s it was purchased in Japan, where it remained with the same family until 2009.
A final price of €2,817,500 shows that the market is still strong for the 275 GTB/4 and will likely remain so for the foreseeable future.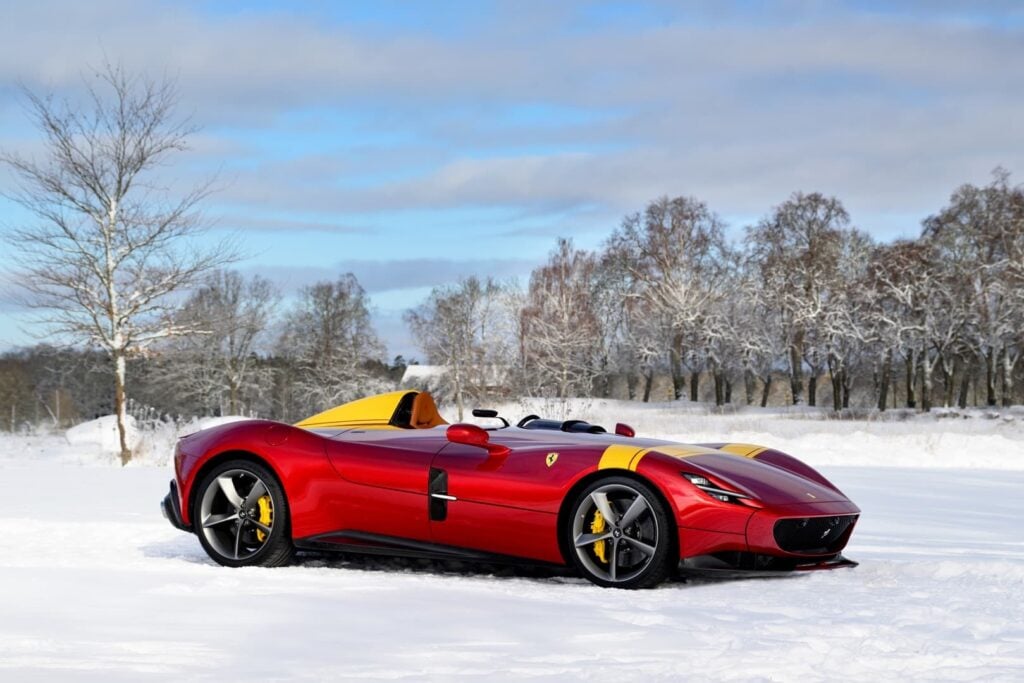 The Ferrari Monza SP1 is a very limited production modern supercar with only 499 roadsters produced. This specific example shows just 26 km since new and is essentially straight from the factory. Part of the Aurora Collection, it was certified by Ferrari Classiche in 2020.
Although the Monza SP1 hasn't had as much time to grow a fanbase as older Ferraris, the selling price of €2,423,750 shows that the interest is indeed there and this should be considered well-sold.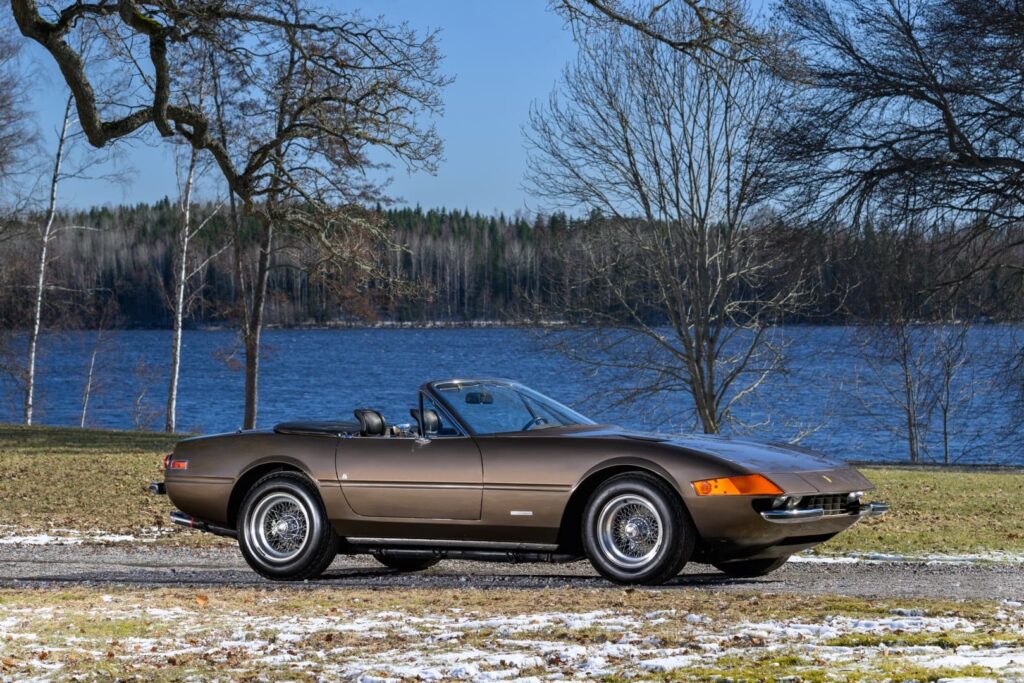 Ferrari built only 122 examples of the 365 GTS/4 Daytona, significantly fewer than they built of the 365 GTB/4. More than the limited production however, what really sets this apart from most other Ferraris, or really any collector car from 1973 is that it remained with a single owner since it was new.
In all those years the car covered just 3,862 miles and it remains a matching-numbers example. The Spider has always pulled higher prices than the 365 GTB/4 so it's no surprise to see this sell for much more than its close-top sibling, but the single-owner and very limited mileage mean it was well-sold at €2,311,250.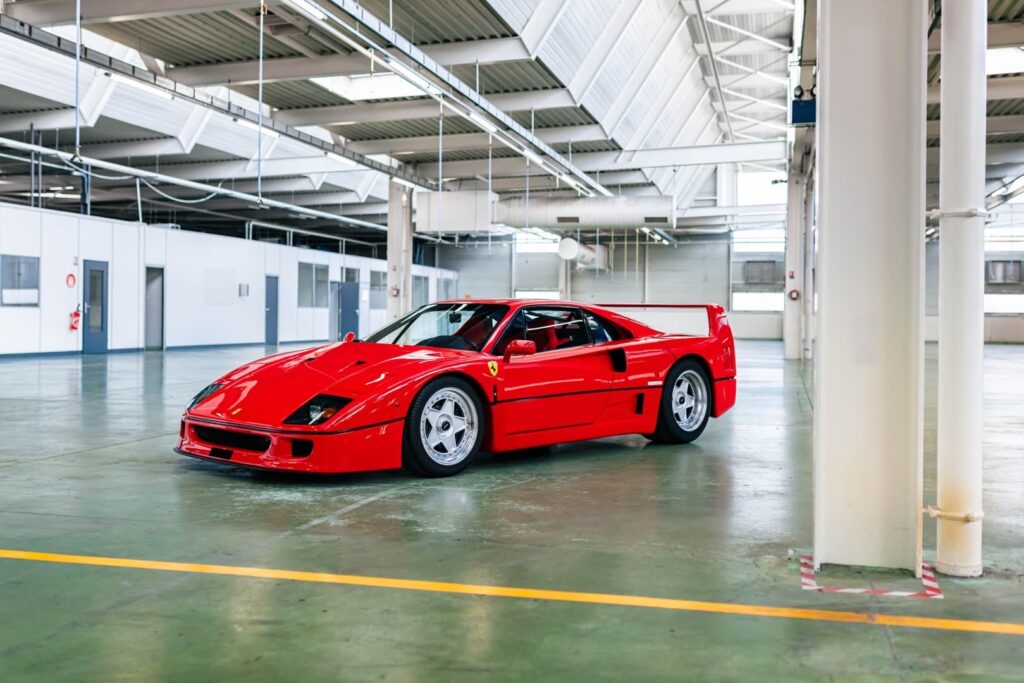 This 1989 Ferrari F40 was certified by Ferrari Classiche in 2022 and its "Red Book" is included with the car. That is likely a less common feature for later model year cars such as the F40 compared with Ferraris from the 1960s and 1970s, so it ought to add something to the value of this specific F40.
It was restored to factory specifications in recent years and following that restoration it's only covered about 1,500 km. In total the car shows 17,250 km and has been extremely well maintained following its restoration. The car seems to have been well-sold at €2,114,375.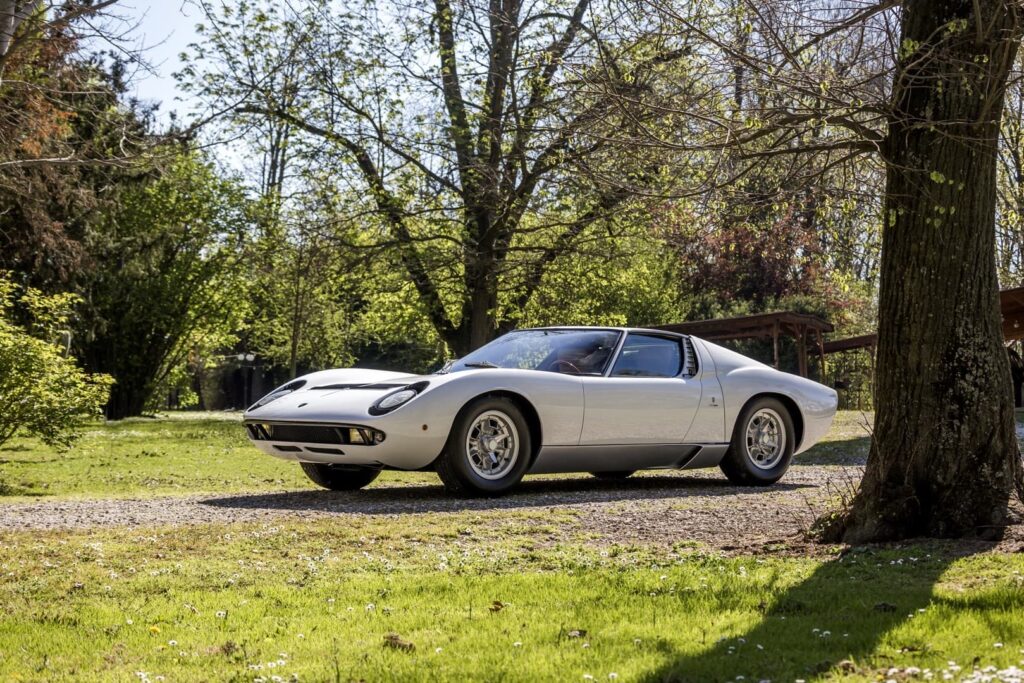 This 1968 Lamborghini Miura P400 by Bertone is an excellent example of a late first-generation Miura, the car that changed everything for Lamborghini. When it launched the Miura was the fastest production car in the world thanks to its 4.0 L V12 engine.
A stunningly fast car for its time, the P400 could go from 0 to 100 km/h in only 5.5 seconds and topped out at a maximum speed of 288 km/h. This particular example was restored in 2014 with the paint and assembly completed in 2019. In no small part due to the factory-correct colors this was well-sold at €1,608,125.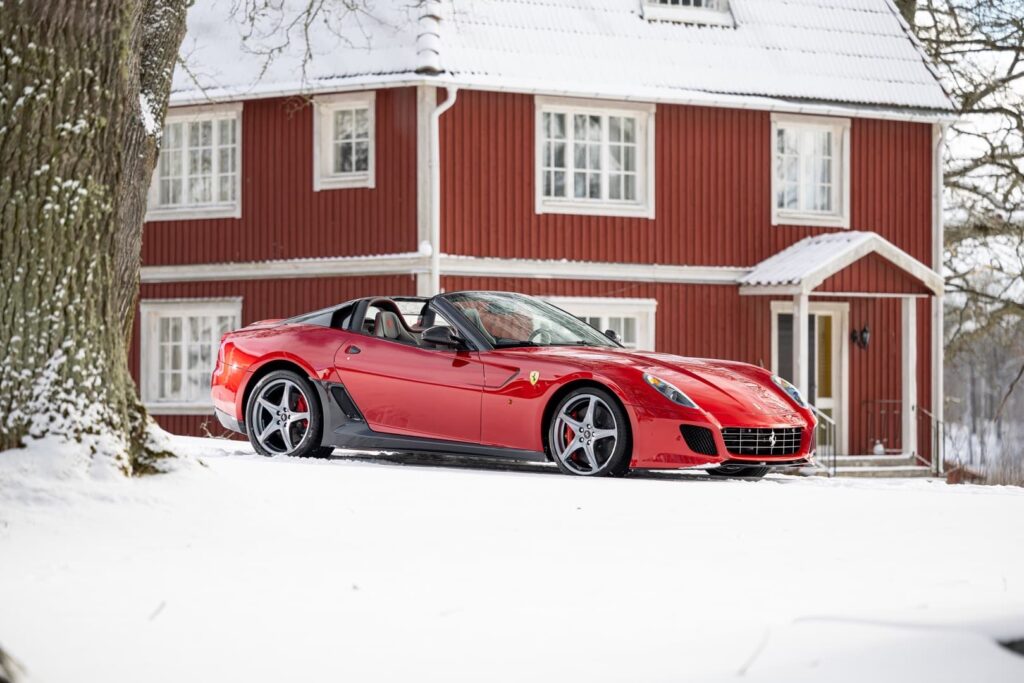 The Ferrari SA Aperta was built as a tribute to Pininfarina to celebrate its 80th anniversary. Fittingly only 80 examples were produced, making this one of the rarer Ferraris built – certainly one of the rarest modern Ferraris.
Having covered just 209 km, this is practically a new car and presented a rare opportunity to purchase a low mileage, extremely limited-production modern Ferrari. Although its soft-top was missing, it still sold for a strong price at €1,523,750.