Mecum's Kissimmee auction had some impressive cars on offer. We particularly noticed the convertibles that were crossing the block and below are the ten most impressive convertibles that were sold by Mecum this month.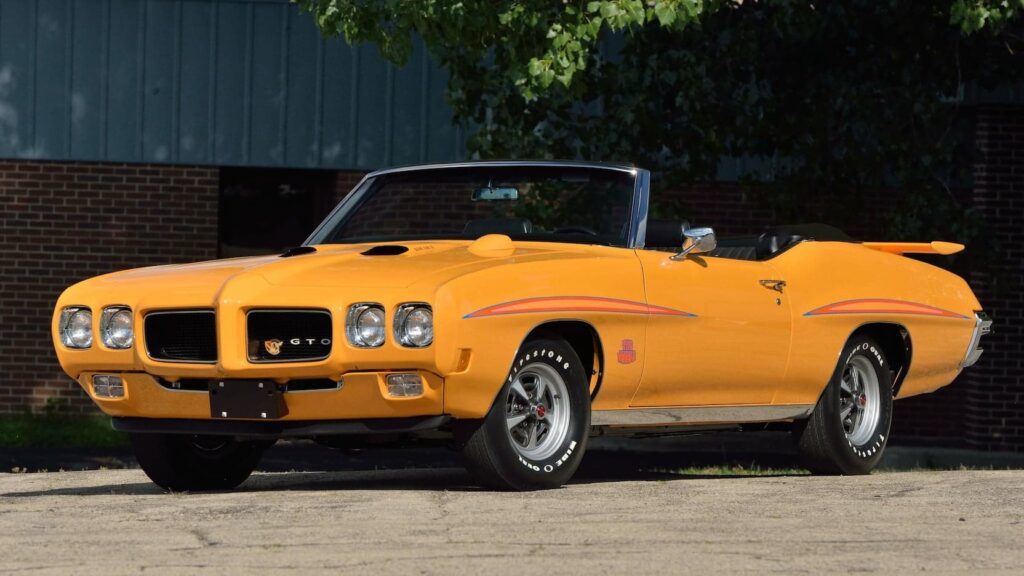 This car was part of the Chuck Cocoma Judge & GTO Ram Air IV Collection and was equipped with the XP-code 370 howerpower Ram Air IV V8 engine, paired with a Turbo 400 Hydra-Matic automatic transmission. It is one of only 7 Ram Air IV GTO Judge Convertibles produced with an automatic. It features power steering and power brakes with front discs and includes PHS documentation. It started life as a factory exhibition car, eventually being sold through Don Nichols Inc of Walworth, WI. It underwent a full, body-off restoration and won numerous awards. This was one of the featured cars for Mecum at Kissimmee this year and is the only convertible muscle car to break seven-figures at this auction.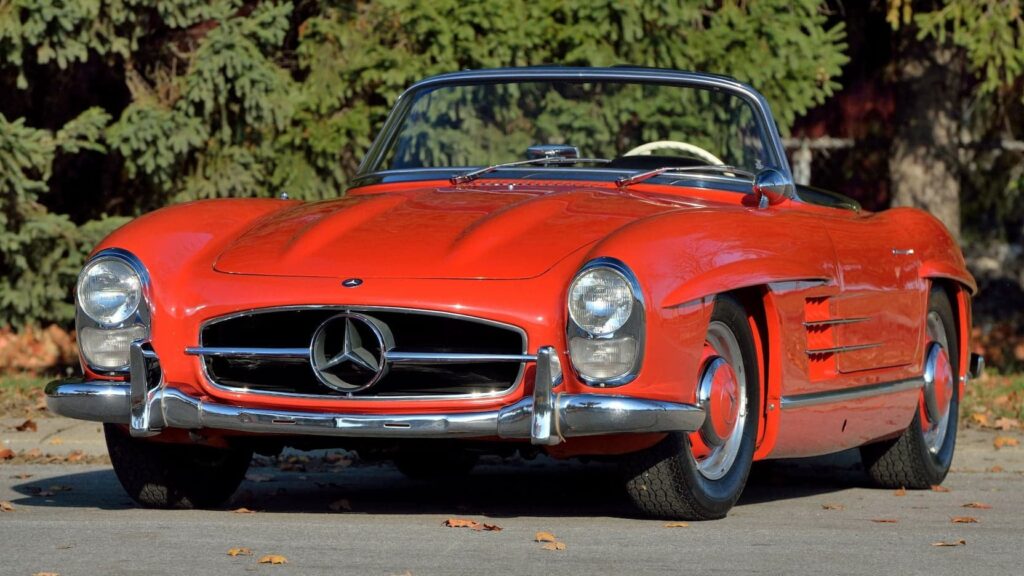 This 1961 Mercedes-Benz 300SL Roadster was well-sold at $1,045,000, just at the top of Mecum's estimate of $850,000 – $1,100,000. It's one of only 250 examples produced in 1961 and one of 1,858 300SL Roadsters that were built from 1957-1963. Another car from the Rick Grant Collection, it appears the decision to pick up the Roadster rather than a Gullwing was very purposeful – the 300SL Roadster was nearly universally acclaimed for its handling prowess. This example underwent mechanical and cosmetic reconditioning in the 1990s, but it's a very drivable car, not one that needs to sit in a garage for its entire life. This was well-sold, although the new owner must be happy as well.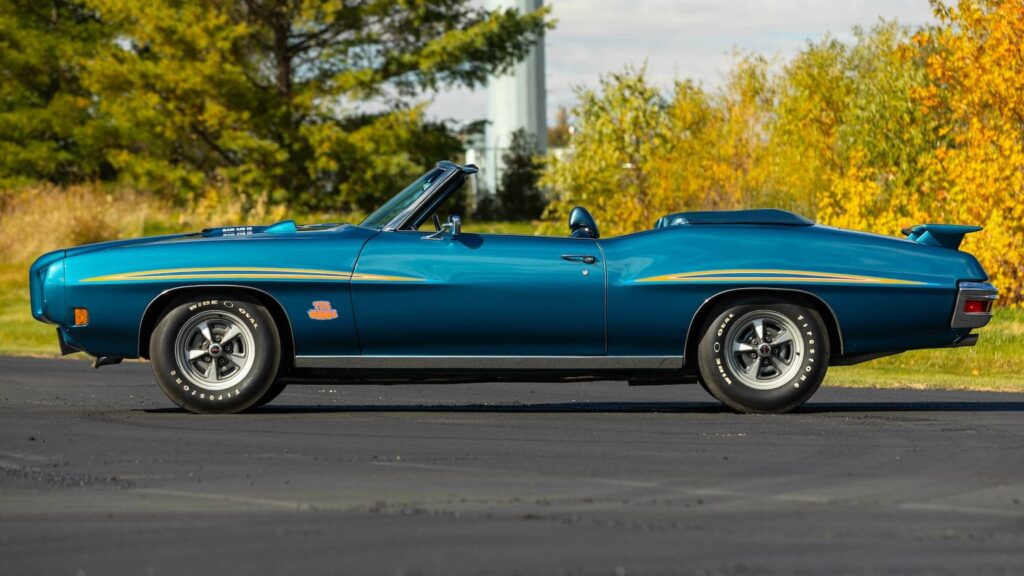 This is another one of the seven 1970 Pontiac GTO Judge Ram Air IVs that were built with an automatic transmission and features power steering and power brakes with front discs. The Atoll Blue paint is a nice change of pace for a GTO Judge and pairs well with the blue interior. It's equipped with a hood-mounted tachometer and includes the owner's manual and PHS documentation. Mecum estimated this car would sell between $400,000 – $500,000 and it certainly outperformed that estimate. Although it fell far short of the other 1970 Pontiac GTO Judge Ram Air IV Convertible with an automatic transmission, it's still well-sold at $572,000.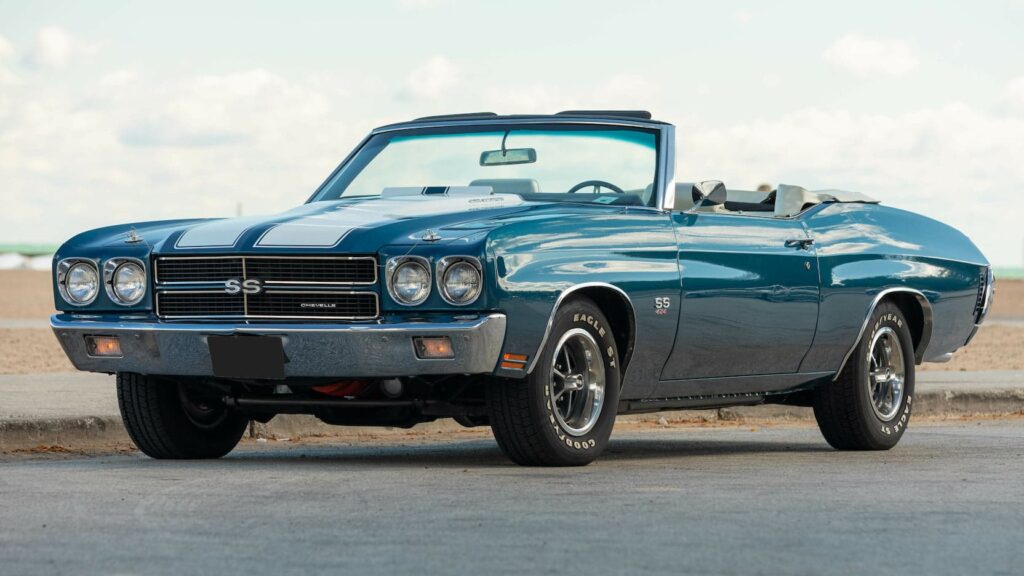 This 1970 Chevrolet Chevelle LS6 Convertible sold significantly above Mecum's estimate of $300,000 – $350,000. It underwent a frame-off restoration and includes the original Protect-O-Plate. It features a matching numbers 454 cid LS6 V8 and matching numbers four-speed manual transmission, along with power steering and power brakes with front discs. Finished in Fathom Blue paint with white stripes and a power-operated convertible top, this was offered with no reserve. Definitely well-sold!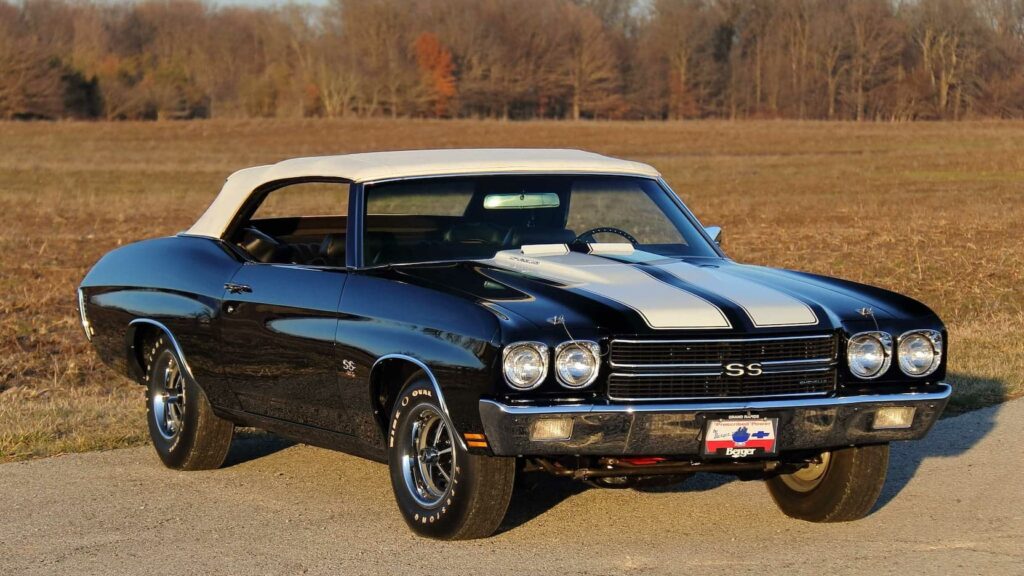 This is another example of the 1970 Chevrolet Chevelle LS6 Convertible, although this one is finished in Tuxedo Black with a black interior. It sports a four-speed manual transmission and was a one-owner car until 2016 with just 27,865 miles showing. It was restored by Roger Gibson and includes documentation from the restoration attesting to its condition, along with more than 200 photos documenting the process. Loaded with documentation, it's no surprise that this sold for such a strong price. Another well-sold car from Kissimmee!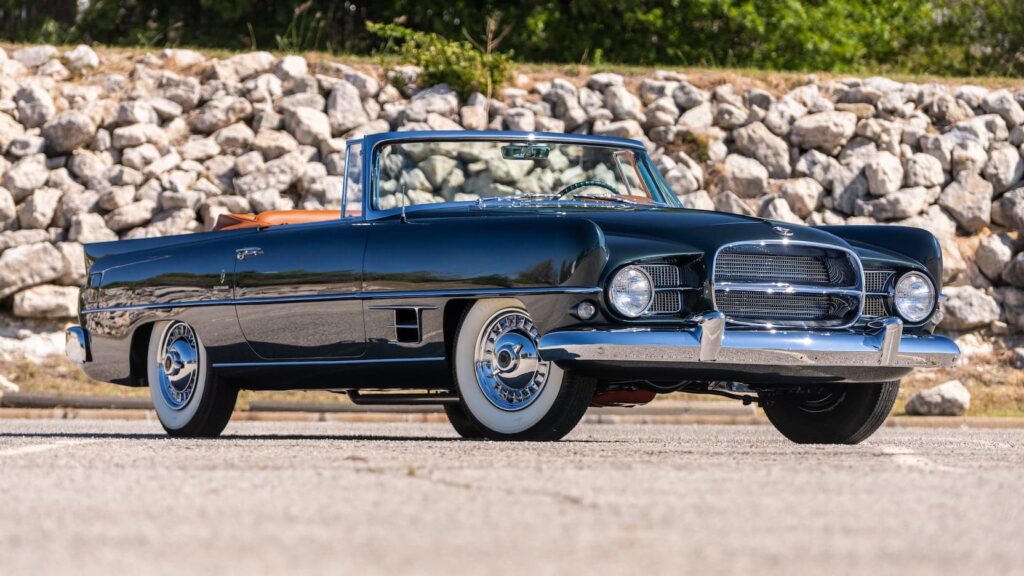 This 1957 Dual Ghia Convertible is one of only 117 that were produced, just 32 of which are known to still exist today. Powered by a Dodge D500 Hemi engine with a Chrysler Powerflite transmission, it features power steering, power brakes, and power windows. It presents beautifully in Hazel Mist with a Kalahari interior. This is one of the earliest examples of the Dual-Ghia, being production number 104 with production numbers starting at 100. Although the car is in excellent condition, it fell short of Mecum's pre-auction estimate of $600,000 – $650,000. This seems to be well-bought at $484,000.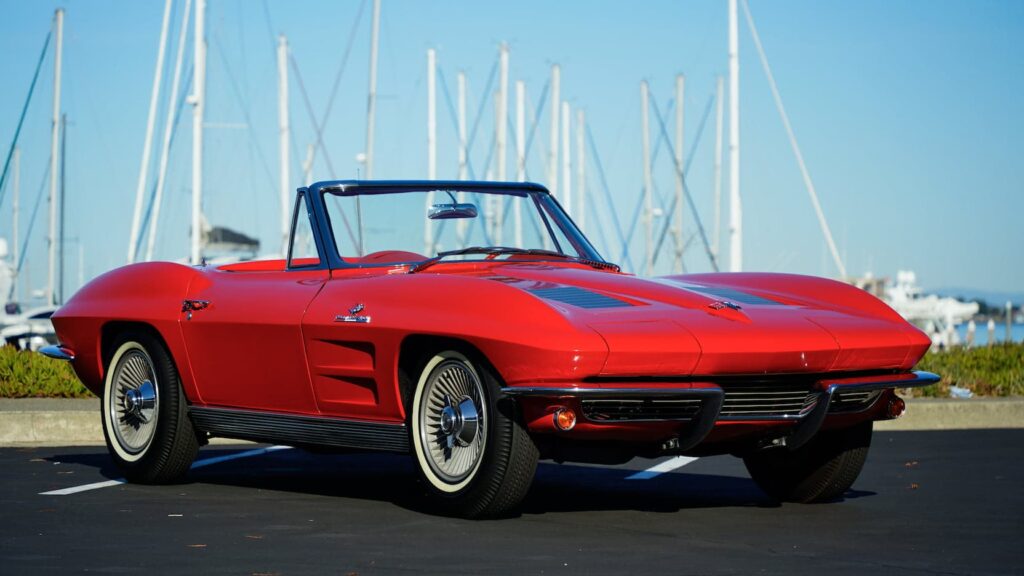 Offered with no reserve, this is the earliest C2 Corvette known to exist and is the first to be offered for sale to the public. Powered by the L84 327 cid V8 that produced 360 horsepower, it's equipped with a four-speed manual transmission. It was purchased by Olympic bobsledder Brian Richardson in 1975 and remaining in his possession until his passing in 2022. The car has had a thorough restoration and is finished in Riverside Red with a red interior and white soft top, although its hardtop remains unrestored. Being the first C2 Corvette offered for sale it has some unique features including manually machined headlight mechanisms and outer door panels with display top rear cut-outs. It's surprising that this fell so far short of Mecum's estimate of $600,000 – $800,000, but it was offered with no reserve so it was going home to the highest bidder no matter what. It's difficult to call this anything other than well-bought.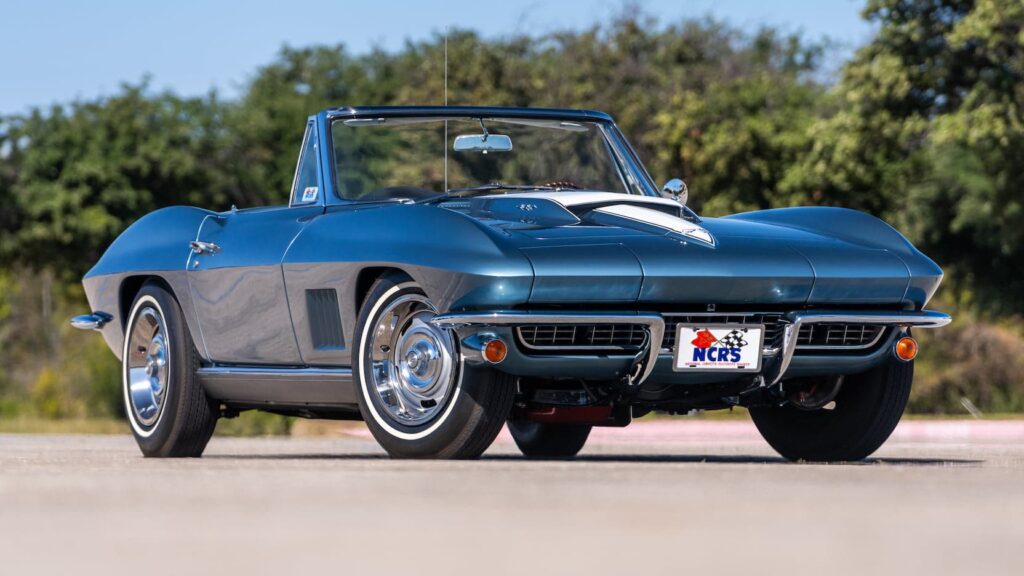 Mecum's pre-auction estimate on this 1967 Chevrolet Corvette Convertible was $300,000 – $350,000, a range that was easily exceeded when it was on the auction block. It sports its original, matching numbers L71 427/435 V8 and a four-speed manual transmission. Finished in Lynndale Blue with a white-on-black interior and convertible top it presents very nicely. It includes its owner's manual and even the instructions for its AM/FM radio. In 2021 it scored 99 points from the National Corvette Restorers Society, earning it a Regional Top Flight Award. This impressive Corvette was well-sold.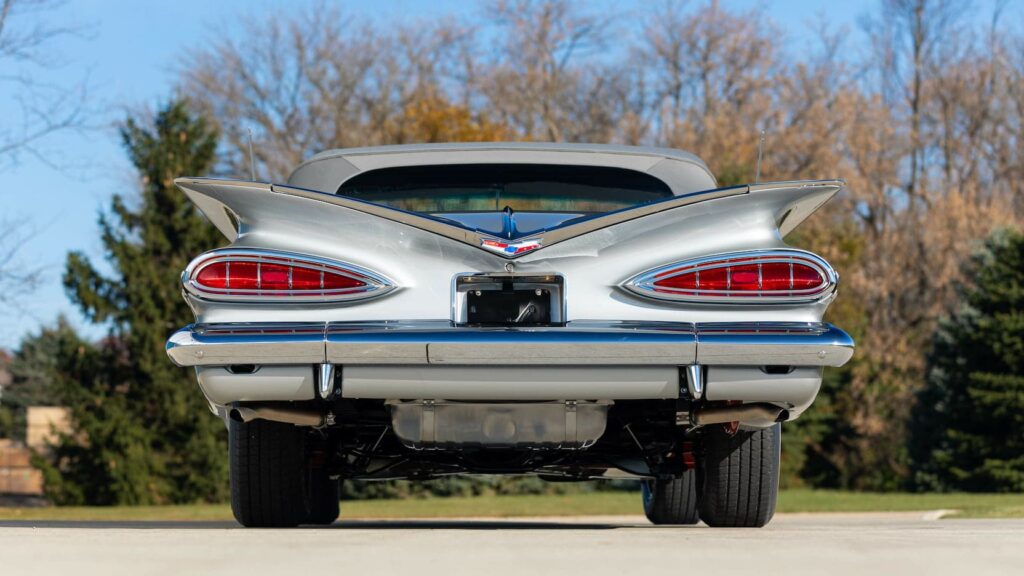 This customized 1959 Chevrolet Impala impressed, selling at $368,500 – more than the pre-auction estimate of $300,000 – $350,000. It was equipped with power windows, power seats, power steering, power brakes, and air conditioning from the factory. It was restored between 2010 and 2012, after which time it was stored in a climate-controlled facility and only travelled 133 miles before being sent to Street Productions in Largo, FL in 2020 to be customized. Since then it's covered 500 test miles and is equipped with all manner of custom kit, including adjustable shocks and four-wheel power disc brakes. A factory radio is included that was retrofitted with Bluetooth capabilities to go with the front/rear speakers and subwoofer. It's a remarkably original custom car that actually stands the test of time, compared with some of its contemporaries in the late-1950s. Considering how challenging the market can be for custom cars, this Impala is solidly well-sold.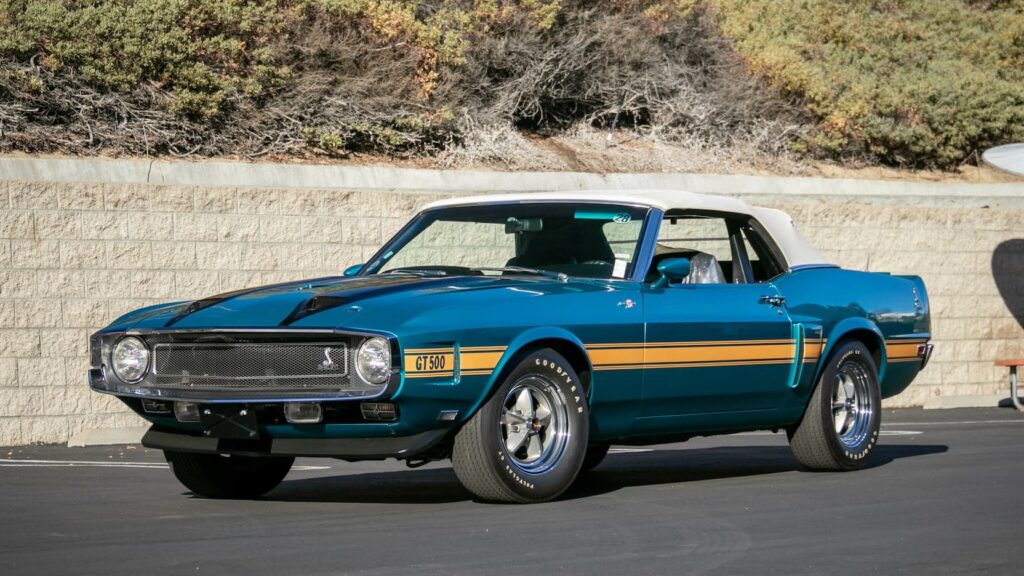 This 1970 Shelby GT500 Convertible benefits from an exhaustive restoration and still sports its matching numbers 428 Cobra Jet V8 engine, paired with a four-speed manual transmission. Finished in a refreshing Gulfstream Aqua with gold stripes and a white convertible top, it's nice to see a car so well restored that's not finished in red or yellow. It included the original Shelby invoice as well as a Deluxe Marti Report and sold for significantly more than Mecum's estimate of $200,000 – $250,000. This was clearly well-sold.