Mecum Las Vegas 2022 Top Ten Most Expensive Cars
Mecum's Las Vegas 2022 collector car auction took place earlier this month and was a success with total sales of $27.5 million. That result is more than $5 million above the same auction in 2021 and set a new record for their Las Vegas auction by more than $2 million.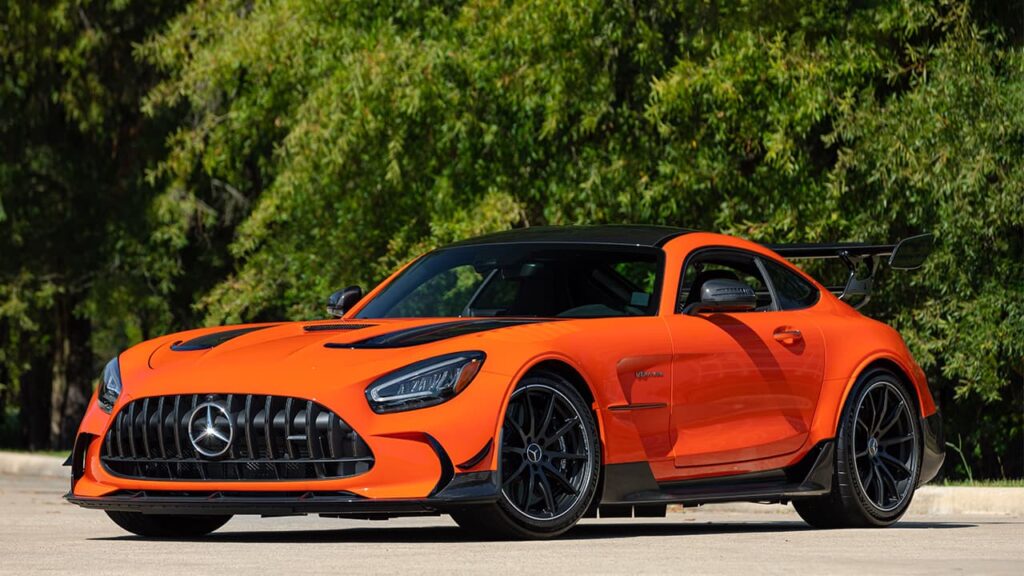 Mecum offered 796 vehicles during their Las Vegas auction with the most expensive lot being a 2021 Mercedes-Benz AMG GT Black Series that went for $462,000. The Black Series featured a 4.0L Bi-Turbo engine that produces 720 horsepower and showed just 197 miles on its odometer.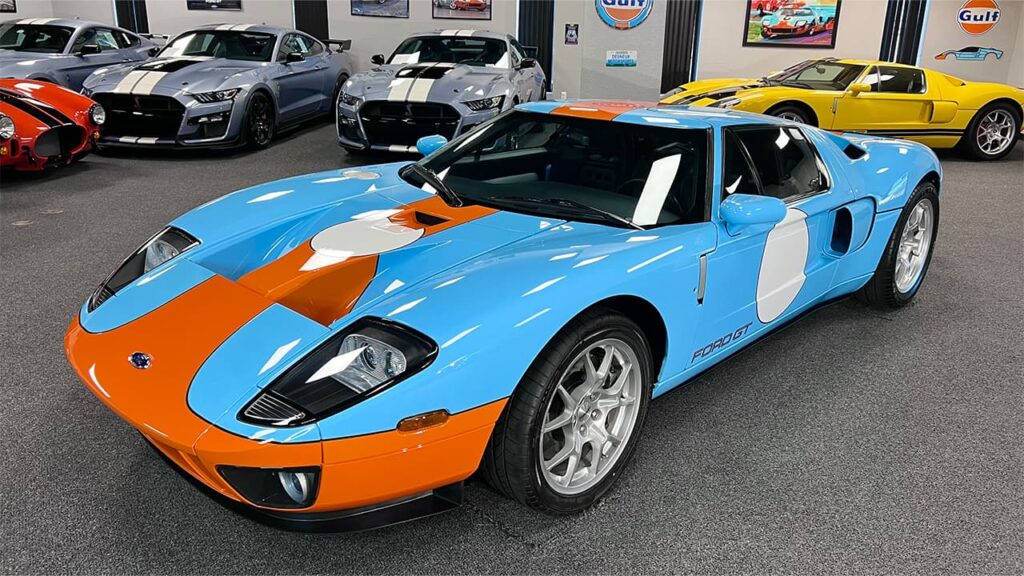 A 2006 Ford GT Heritage Edition was the auction's second-highest priced car, coming in at $434,500. At first glance that may seem as though someone got a really good deal for a Heritage Edition GT, especially one with less than 10,000 miles on it, but we have to note that this car was listed as a total loss in 2011, as shown on its CarFax report. Following that year the car has passed through two owners and does not appear to have a salvage title, but we understand the hesitancy of many bidders on this car.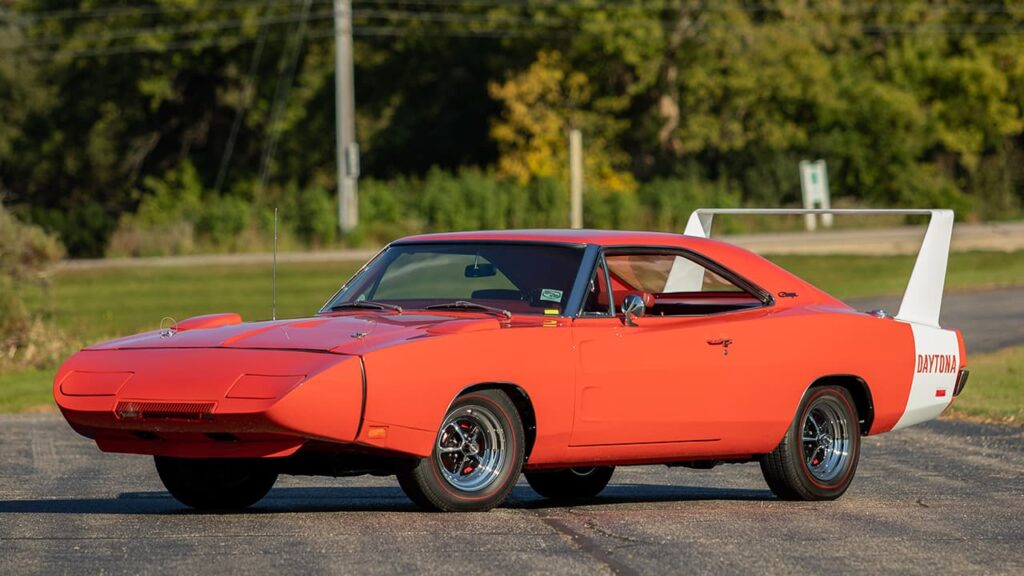 The third most expensive car to cross the block at Mecum's Las Vegas auction was a 1969 Dodge Daytona, selling for $418,000. The Daytona is finished in the iconic R4 Red, that really looks orange as far as we're concerned, the perfect color for a '69 Daytona. It has a red interior to go with the R4 Red exterior and is equipped with an A833 four-speed manual transmission paired with its 440/375 HP Magnum V8. It underwent a very comprehensive restoration in 2016 and seems to have been extremely well maintained since then. Its broadcast sheet was included in the sale.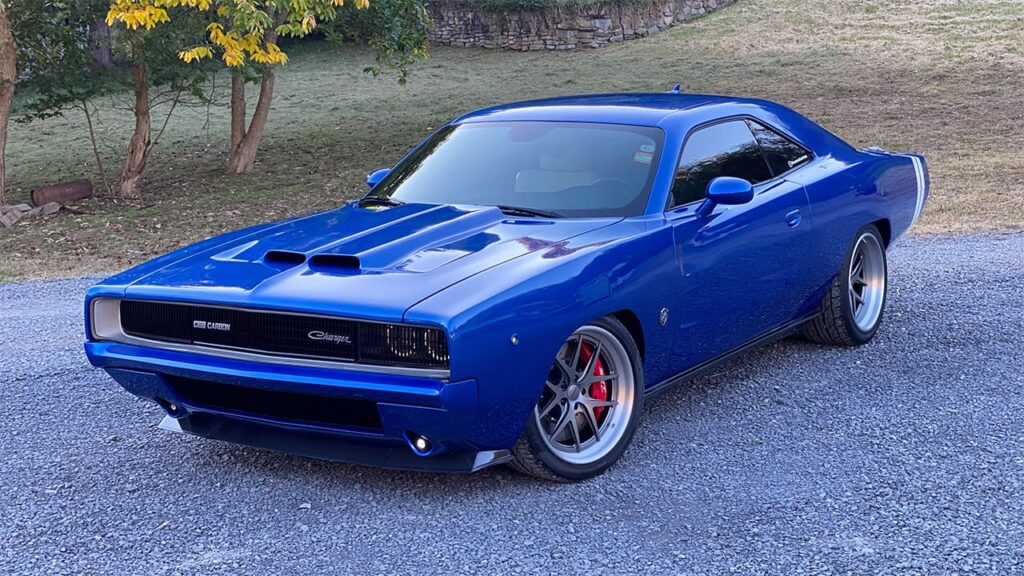 A 2022 Dodge Challenger SRT Hellcat Redeye ExoMod C68 Carbon (wow, that is one long name for a car!) took 4th place at Mecum, selling for $324,500. This car was built by ExoMod Customs and is intended to pay tribute to the 1968 Dodge Charger R/T. It was featured at SEMA in 2022 and appeared in numerous magazines. It's powered by a supercharged 6.2L Hemi V8 that produces 807 horsepower. The seats feature the ExoMod Concepts logo, just in case you forgot part of that incredibly long model name.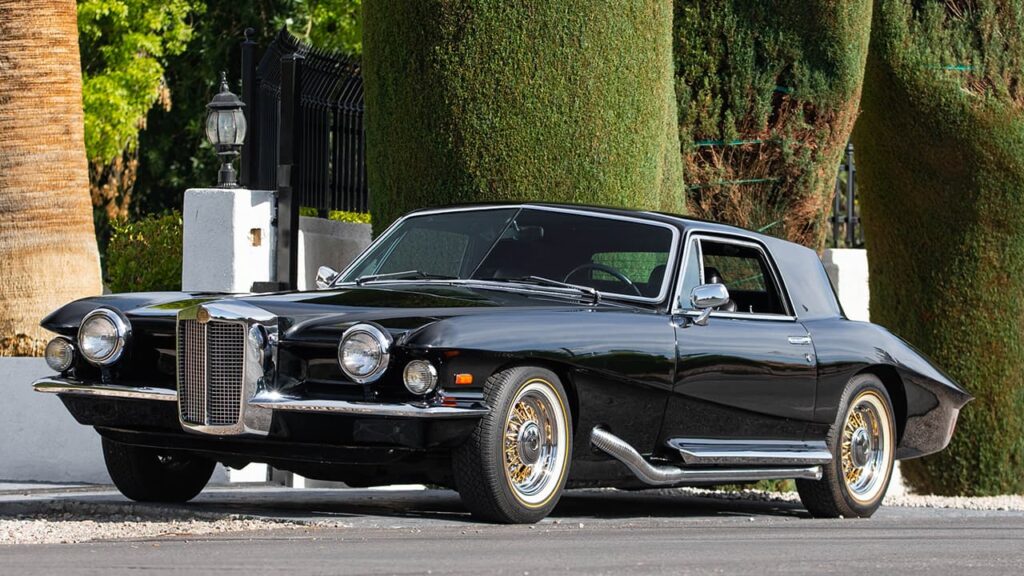 The fifth most expensive car sold in Las Vegas by Mecum was a 1971 Stutz Blackhawk that went for $297,000. Not what one would expect, but this wasn't just any old '71 Stutz – this was owned by Elvis Presley and included a copy of its 1971 California New Vehicle ID with Elvis' name on it. It's believed that the musician gave this car to his doctor after some years of ownership. It was detailed by the legend himself, George Barris and shows 31,856 miles. It's been updated since it was purchased by Elvis, now sporting an AM/FM/CD stereo.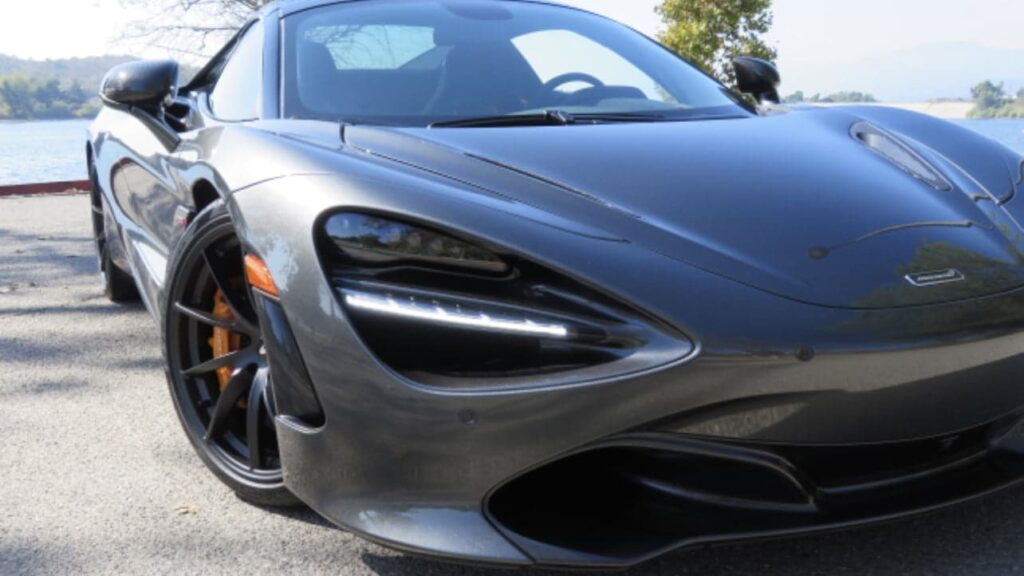 Another 2022 model year car claimed sixth place – a 2022 McLaren 720S Spider went for $294,250 by the time the hammer fell at Mecum in Las Vegas. A grey exterior is coupled with a similarly grey interior, punctuated by orange trim and orange brake calipers, it's a surprisingly calm style for a car with a 4.0L twin-turbo V8 that produces 710 horsepower. The retractable hardtop is a nice feature – all the benefits of a convertible, without the flimsy cloth top! Showing 596 miles on its odometer, its new owner will get to enjoy the dual-clutch, paddle-shifted seven-speed transmission.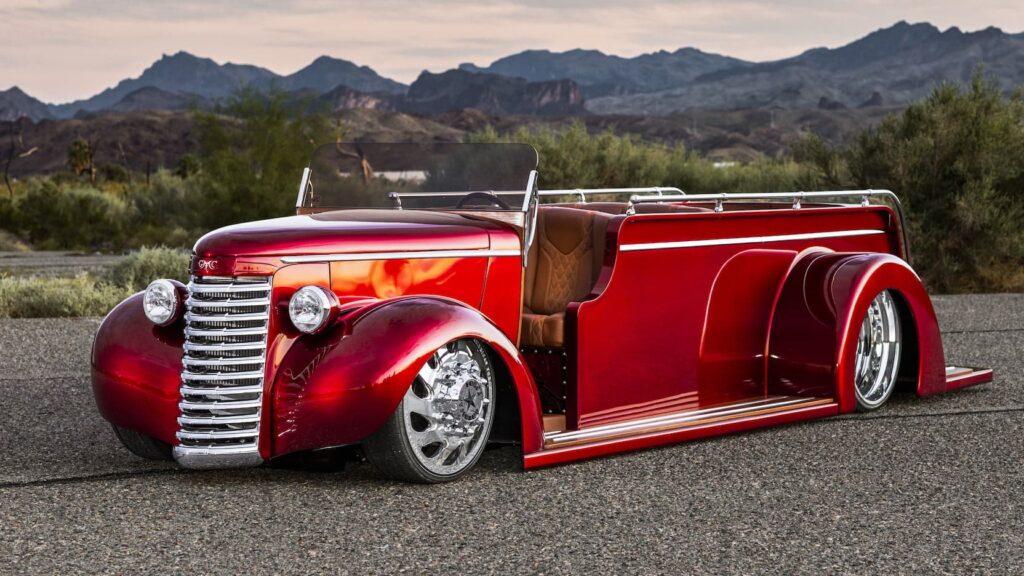 A customized 1939 GMC Fire Truck sold for $280,500, making it the seventh most expensive vehicle sold by Mecum during their Las Vegas auction. At least, it used to be a fire truck. Not what we expect to see when hearing, "GMC Fire Truck!" But it's definitely something. Driven by a 5.9L Cummings inline six diesel engine, it's equipped with an air ride suspension and a single-piece billet grille produced over 9 days from 600 lbs of billet aluminum by Mike Curtis, arguably the most impressive feature of this former fire truck. We're honestly not sure what someone would actually do with this truck, but for hotrod enthusiasts, it's definitely a piece of art. If you bought this truck, get in touch with us as we'd love to know what your plans for it are!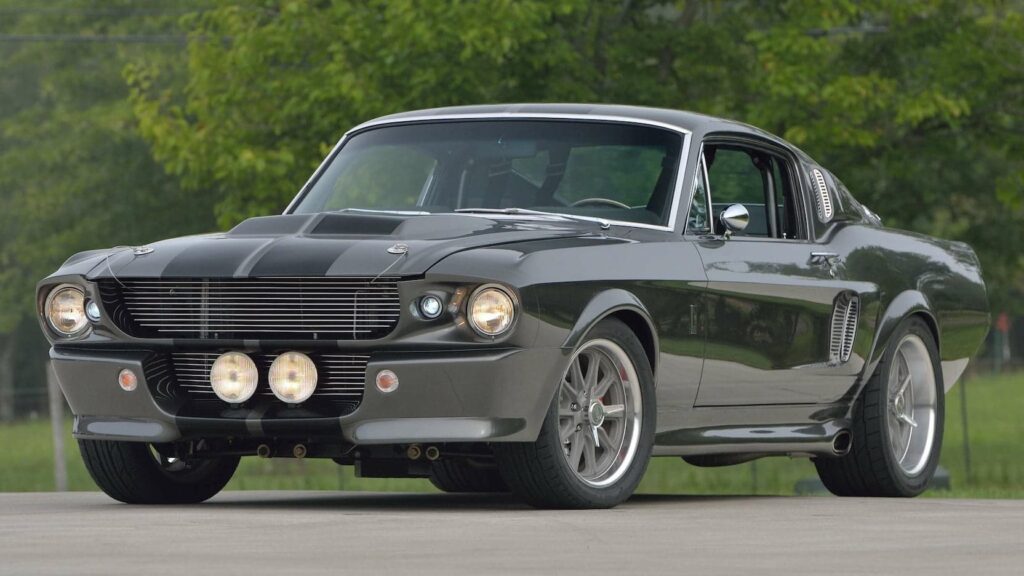 Muscle cars weren't down and out quite yet, with a 1967 Ford Mustang Custom selling for $266,750, placing it 8th on the list of the top ten most expensive cars sold by Mecum in Las Vegas this month. Not just any custom though – this was an officially licensed "Eleanor Tribute Edition" with emblems and a body VIN plate issued by Gone in 60 Seconds, LLC, owner of the Eleanor trademark. Of course, for all the tech that was included in this car – bluetooth stereo, a Vintage Air a/c system, LED cabin lighting to name a few – we're a bit surprised that it's sporting a four-speed manual. Sure, the Hurst shifter is nice, but if anyone's taking it on a tour, which we sincerely hope the new owner will do, a five-speed is a much more… let's say, civilized transmission for trips of that sort.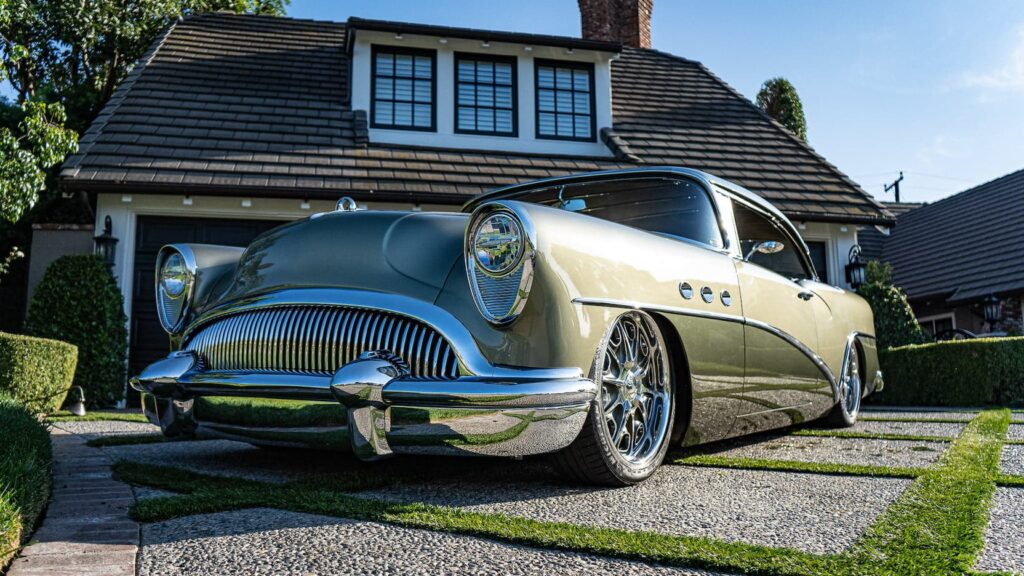 A 1954 Buick Century Custom claimed 9th place on the list of top ten most expensive cars at Mecum's Las Vegas auction, selling for $247,500. As is tradition for a significant custom car such as this, it has a name: "Jaded." This car was built over seven years and has only covered break-in miles since it was completed. It features a custom interior that was dyed to match the two-tone exterior paint. In fact, it has pretty much custom-everything. It's even equipped with one-off wheels from Evod Custom Wheels.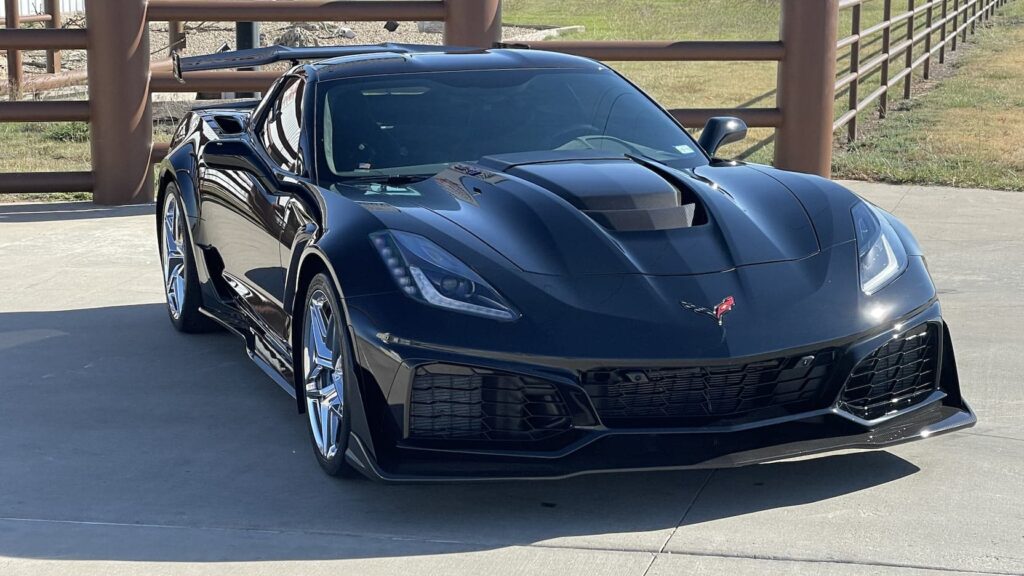 The top ten most expensive vehicles sold by Mecum in Las Vegas closes out with a 2019 Chevrolet Corvette ZR1 Coupe that went for $242,000. The ZR1 shows only 911 miles since new and is powered by the 6.2L LT5 V8 that produces 755 horsepower. Aside from ACS rock guards, Oracle Black Out marker lights, and an Xpel Paint protection film the car appears to unmodified. It includes a track package which has never been installed. This was *the* hot Corvette in 2019 so it doesn't surprise us at all to see it sell for such a strong price.