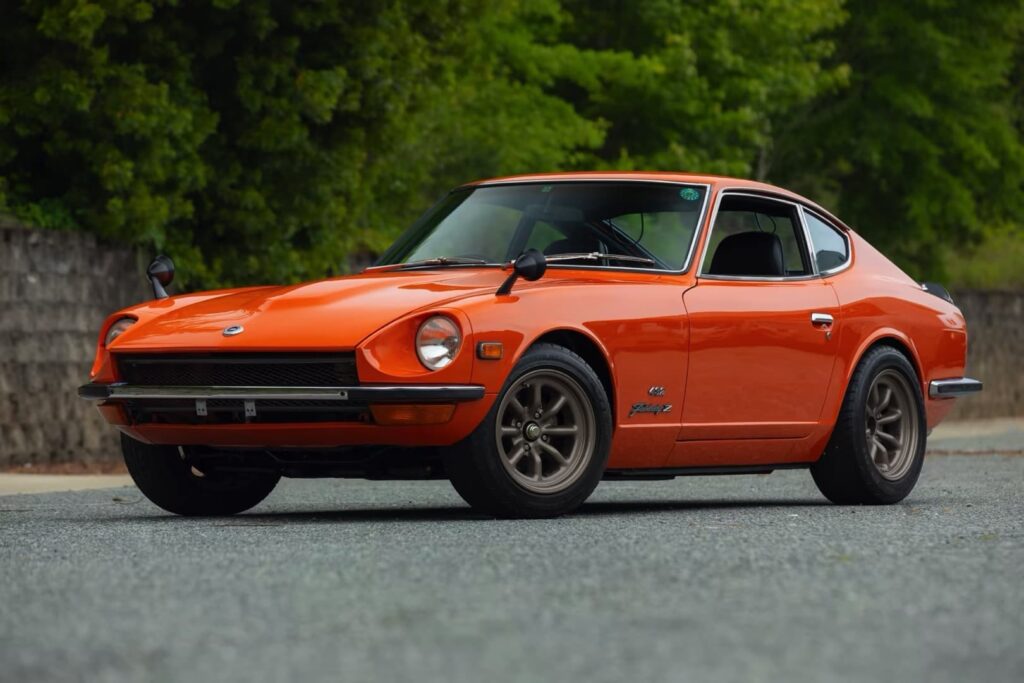 The 1969 Datsun Fairlady Z432 was one of only 299 examples produced for 1969/1970. In total 420 examples of this car were built in the four years covering its production run. Its name, Z432, is due to the engine having four valves per cylinder, three carburetors, and two camshafts.
Finished in a classic Datsun orange, this car is driven by a 1,989cc Inline 6-cylinder that produces 160 horsepower and is paired with a five-speed manual transmission. Prior to its use in the Z432, the same model engine was used in the C10 Skyline GT-R and the R380 race car. This example is equipped with the correct, matching-numbers engine and transmission.
Very few of these were ever imported into the US – none when the car was new, possibly due in part to the retail price being nearly double that of the base Z-car. The example offered by Mecum underwent two restorations in its life – the first in Japan and the second was performed in London. This example scored Best in Show at ZCON in Nashville in 2021 and photographs of the restoration were included in the sale.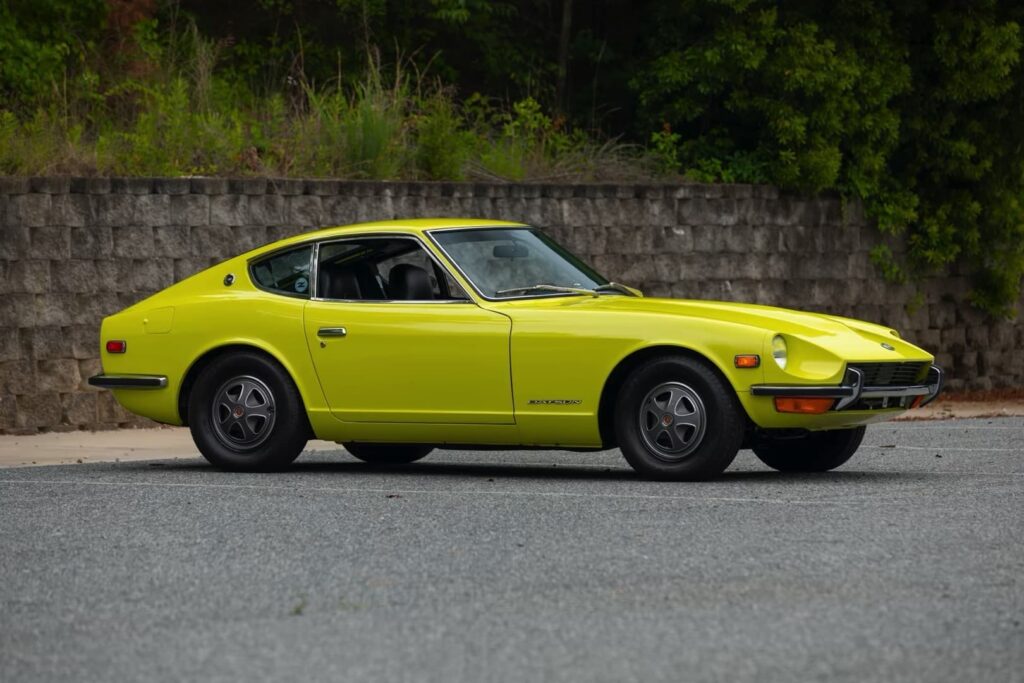 This stunning example of what was intended to be a limited production run of only 200 cars is one of just 37 that were completed. The idea for the Vintage Z came about when Nissan was discontinuing the then-current Z but didn't yet have its replacement ready to go. That lead to Nissan seeking out examples of the Series 1 240Z that they would restore and sell with a 12 month/12,000 mile warranty.
As much as this helped Nissan keep the Z-car a part of the zeitgeist, the cost for one of the Nissan-restored examples was difficult for most to justify, considering that a used example could be found for a much more affordable price. When all was said and done, only 37 of these cars were sold by Nissan. This one is a great example of a marketing exercise that helped the Z-car remain desirable in the US, even when it was out of production.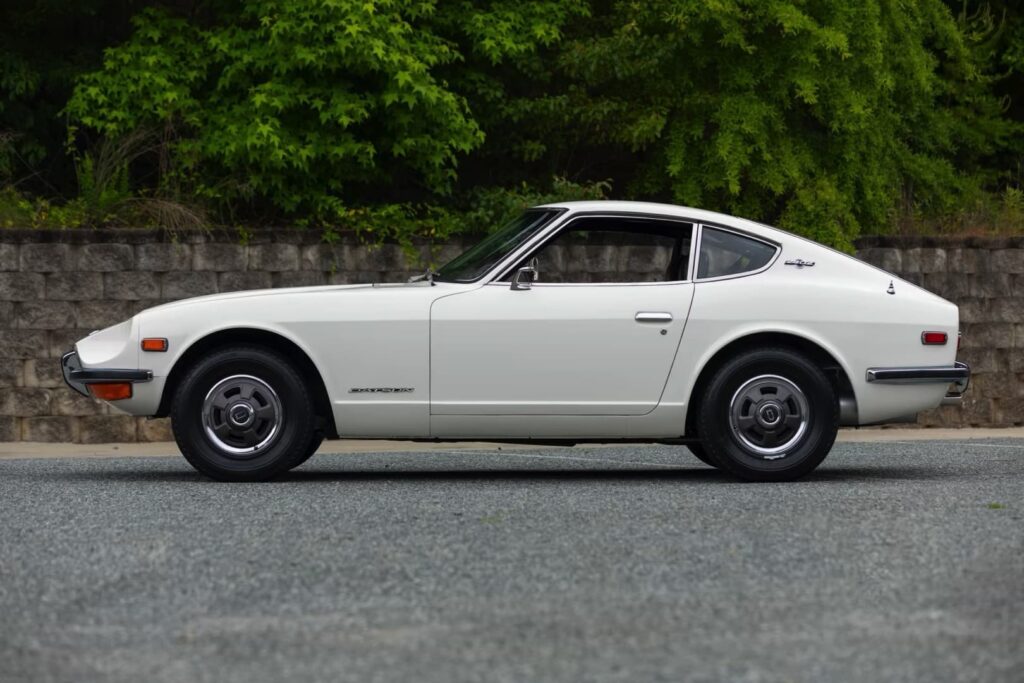 This white-over-black Datsun is equipped with a 2.4L inline six-cylinder engine mated to a four-speed manual transmission. This was the beginning of the Z-car legend, a response to Toyota's venture into the world of sports cars with its 2000GT.
Production of the 240Z began in October 1969 with 538 examples built prior to the start of 1970, although they were titled as 1970 model year cars. The example offered by Mecum is serial number 193 and is one of just 195 1969-production 240Zs known to still exist. It is, in fact, the 75th oldest Z-car extant according to the registry at zhome.com.
It underwent an eight-year restoration that was completed in San Jose, California and is equipped with correct date-coded wheels and hubcaps. Documentation and photographs of the restoration were included with the car.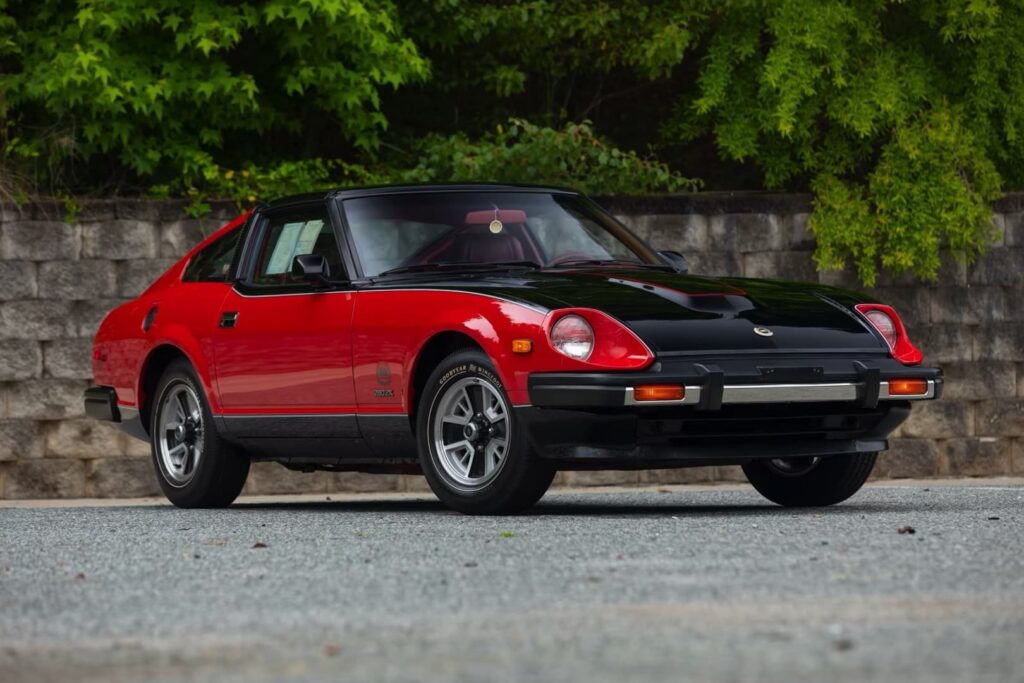 This is one of 3,000 anniversary edition cars built for 1980 and one of only 500 that were finished in red and black. At the time there were 1,250 Datsun dealerships in the US and each one of them received two of these finished in black and gold, but only the 500 top selling dealers were afforded the opportunity to sell one of the red and black versions.
This particular example of the 10th Anniversary model was delivered to Gerry Lane Chevrolet-Datsun Inc and ended up being kept by the owner of the dealership, Gerry Lane who put all of 12 miles on it in the 42 years he owned the car.
The only non-original parts of this car are the battery and the radiator and when it arrived in Monterey its odometer showed 28 miles since new. It won a number of awards including 1st Place in the People's Choice S130 at ZCON in 2022 as well as being voted the most original Z car by the Nissan Factory in Colorado Springs. It includes its original window sticker and even the original Goodyear Wingfoot tires.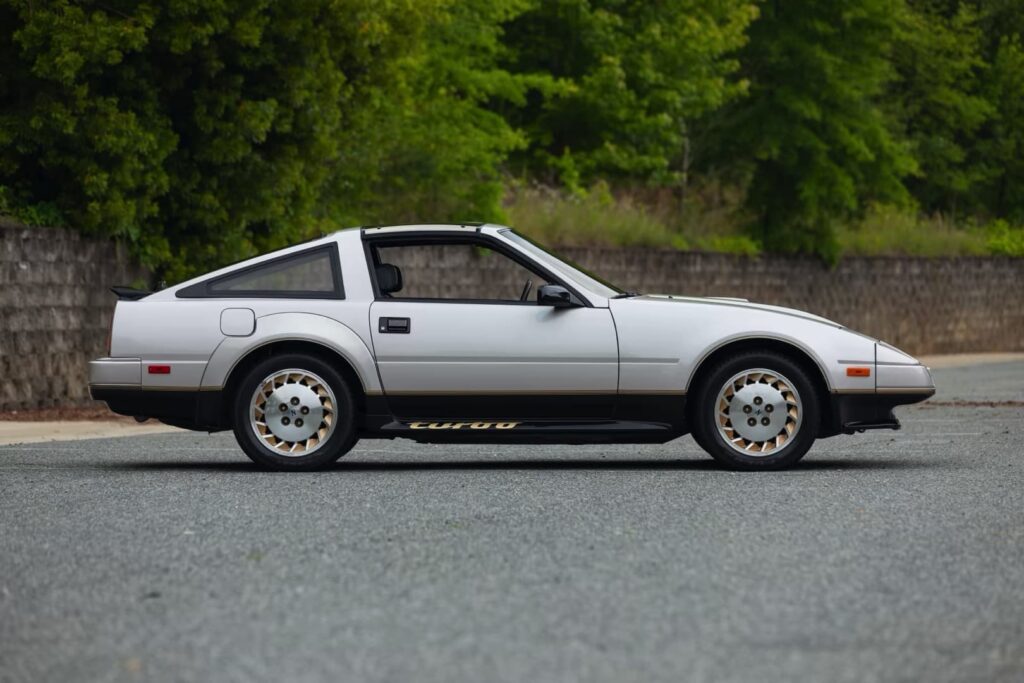 This 300ZX, finished in silver with a black interior is one of only two Nissan-branded cars included in this collection. Although this isn't the rarest car Nissan produced, with 5,000 built for the US market to commemorate Nissan's 50th anniversary, this is still a notable example.
1984 was the first year a V6 powered the Z in place of the prior inline six-cylinder. This example shows only 9,487 miles since new and has never been restored. It's equipped with a five-speed manual transmission and features bronze-tinted T-Tops. It's equipped with controls on the steering wheel for its AM/FM/cassette stereo system, quite a luxury item when it was new, not to mention the Bodysonic amplifier system.
This car was likely well-bought as interest in it is expected to increase in the coming years.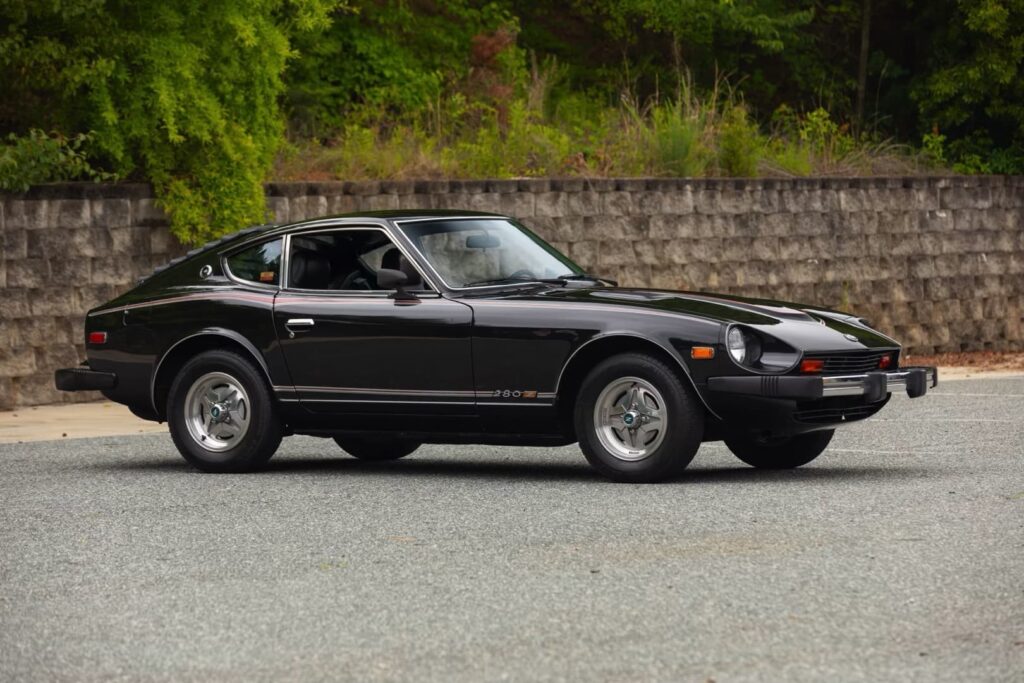 The Black Pearl Edition was Nissan's first foray into building a Z-car finished in black, a bit of a market test to determine if the color should be added to the standard options. About 1,500 examples were built for the US market and this one is unrestored and presents nicely in its original Black Pearl Metallic with stripes.
The Sport Appearance Package featured dual racing mirrors and rear window louvers as well as the sport wheels. It went well with the fuel-injected 2.8L inline six-cylinder engine that paired with a five-speed manual transmission. Equipped with power disc brakes, tinted glass, and an assortment of creature comforts, the 280Z was an enjoyable and sporty drive. This particular one shows only 61,282 miles on its odometer and will likely become more collectible as time passes.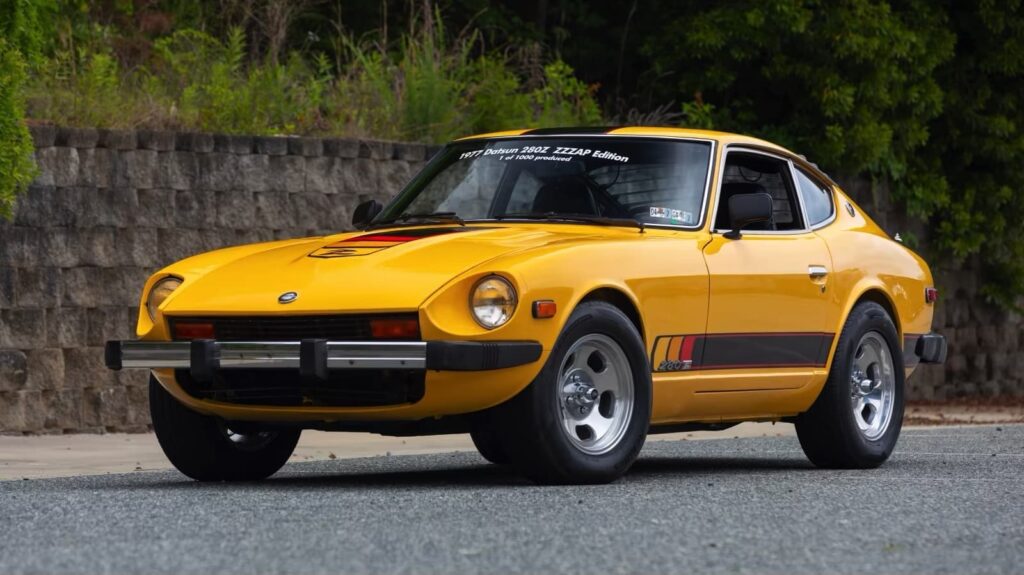 Finished in Sunburst Yellow, this is one of about 1,000 examples of the 280Z built with the ZZZAP package. That package featured special graphics on the car that helped promote a video game called "280-ZZZAP" when it was new. Although few remember the game, the styling sticks out to collectors.
This car was restored and is powered by a fuel-injected 2.8L L28 inline six-cylinder engine with a five-speed manual transmission. It features power disc brakes, air conditioning and the well-known triple-gauge dashboard. The car was marketed as "The Z with more ZZZap!" and the game it's associated with is considered to be the first promotional video game.
This appears to be well-bought considering the quality of the restoration and the connection to the increasingly-valuable classic video game market.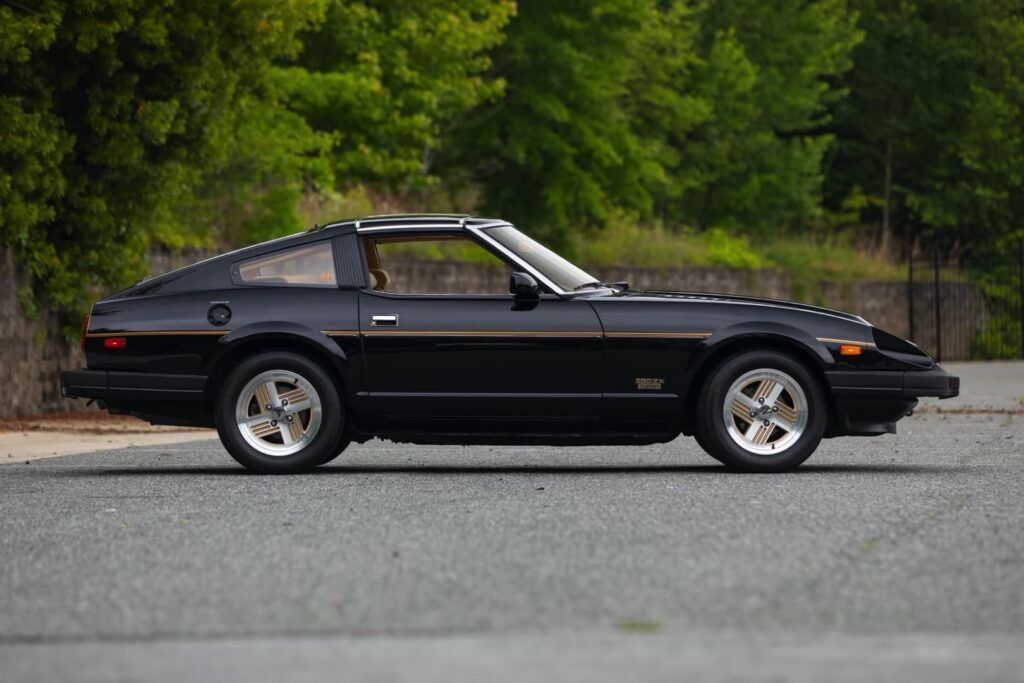 This 280ZX Turbo is finished in black with a tan interior and is an excellent example of the final year of production for the inline six-cylinder engine. Its turbocharged power plant is paired with a five-speed manual transmission and the interior features a digital gauge cluster.
The T-Tops and alloy Turbo-spec wheels, along with turbo badging and the classic twin sideview mirrors help cement this car as the dream of many who grew up in the 1980s. Showing just 32,357 miles and equipped with power steering and power disc brakes, this was well-bought at only $99,000.
Next for Mecum After Monterey Car Week