Saratoga Motorcar Auction Results - Most Expensive Sales
The Saratoga Automobile Museum boasts an impressive collection of some of the finest and rarest pieces of automotive history in the world. There's a James Bond exhibit going on right now that sounds like lots of fun. This past weekend saw the return of the Saratoga Motorcar Auction and there were some very impressive and, frankly, surprising results that are worth noting. Many of the Top Ten lots sold land firmly on the well-sold side of things. Is this auction a sign of where the market is moving in the next year or two, or was it just the right place and right time for some lucky consignors? The Top Ten most expensive lots sold are below: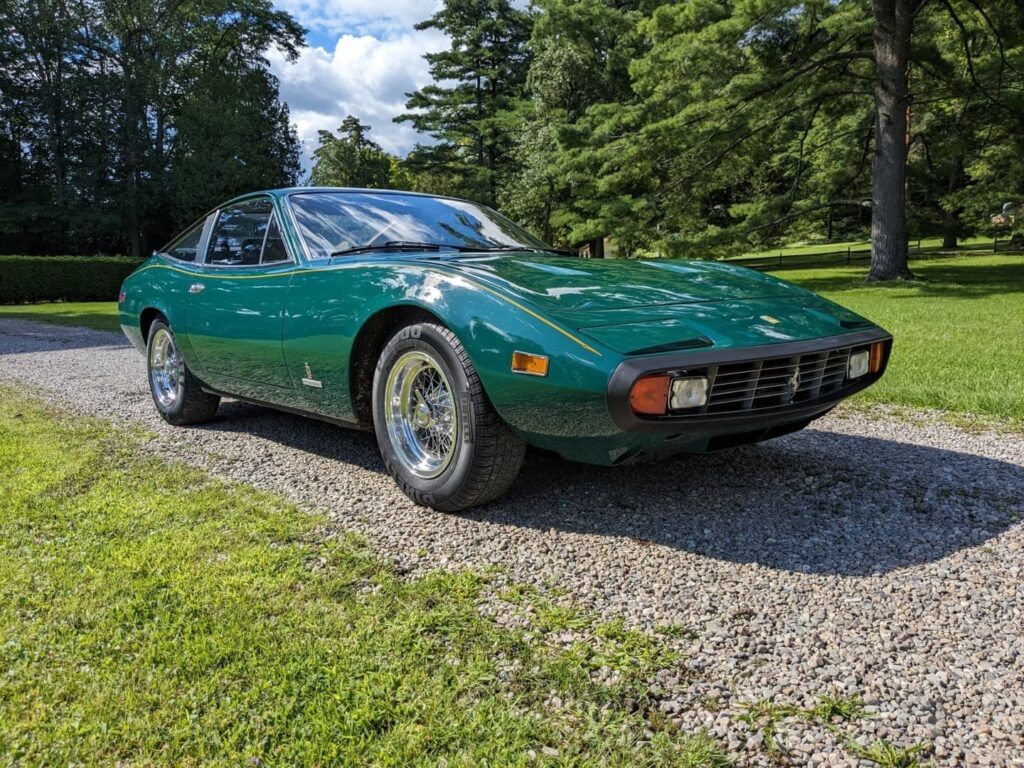 Ferrari built the 365 GTC/4 from 1971 through 1972. It was based on the chassis from the 365 GTB/4 Daytona and was powered by a 4.4L V12 that produced 340 horsepower. Ferrari built about 500 examples of the 365 GTC/4 over its two-year run making it a fairly limited-production model. Thanks to its Pininfarina-designed body that was ahead of its time in some ways, this has become a more desirable car over the past five to ten years. This one was well-sold at $308,000.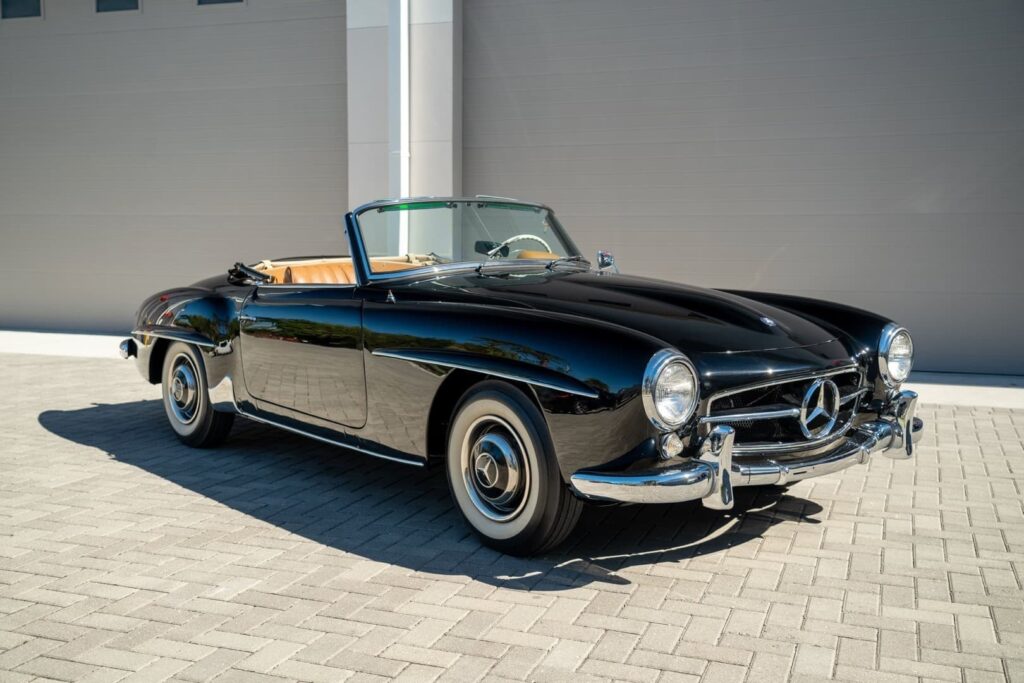 Mercedes-Benz introduced the 190SL as a more affordable alternative to the classic 300SL. It was available with a removable hardtop, although the one on offer was not equipped as such. It retains its original 1.9L four-cylinder engine that's paired with a four-speed manual transmission. Benefiting from a recent service, the car's odometer shows 70,566 miles and it presents nicely with black paint and a saddle interior. Far more of these were built than the stately 300SL so lower prices are to be expected, but considering the originality of this example it was well-bought at $118,250.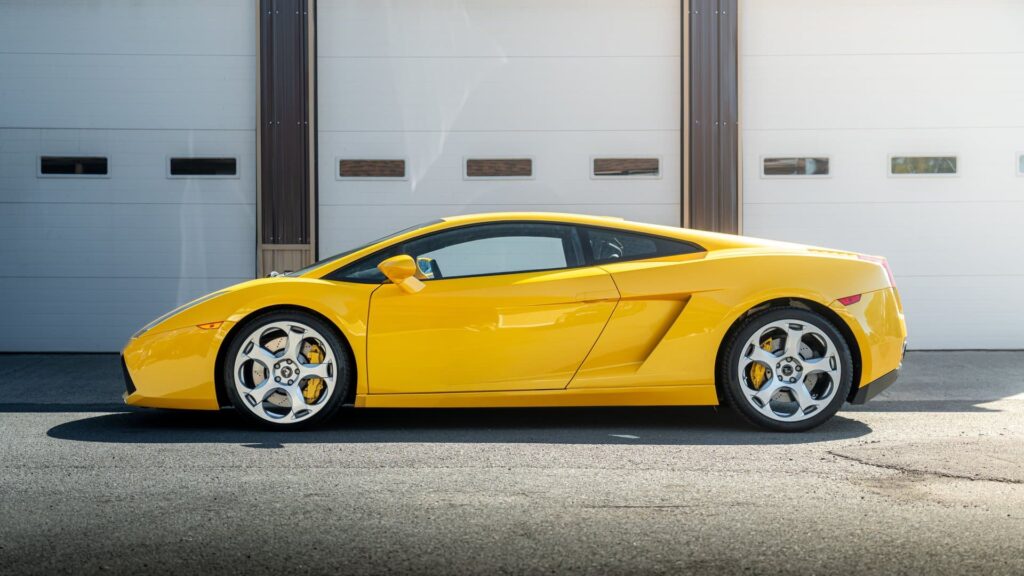 Lamborghini introduced the mid-engine Gallardo in 2003 as the first model developed entirely under the ownership of Audi. It was an instant hit thanks in no small part to its 5.0L V10 and all-wheel drive. The car offered here shows a relatively low number of miles since new – just 11,600 – and is finished in a classic Gallardo yellow. While the selling price of $110,000 is near the high-end of recent Gallardo sales, the low mileage can account for that. Overall this was well-sold.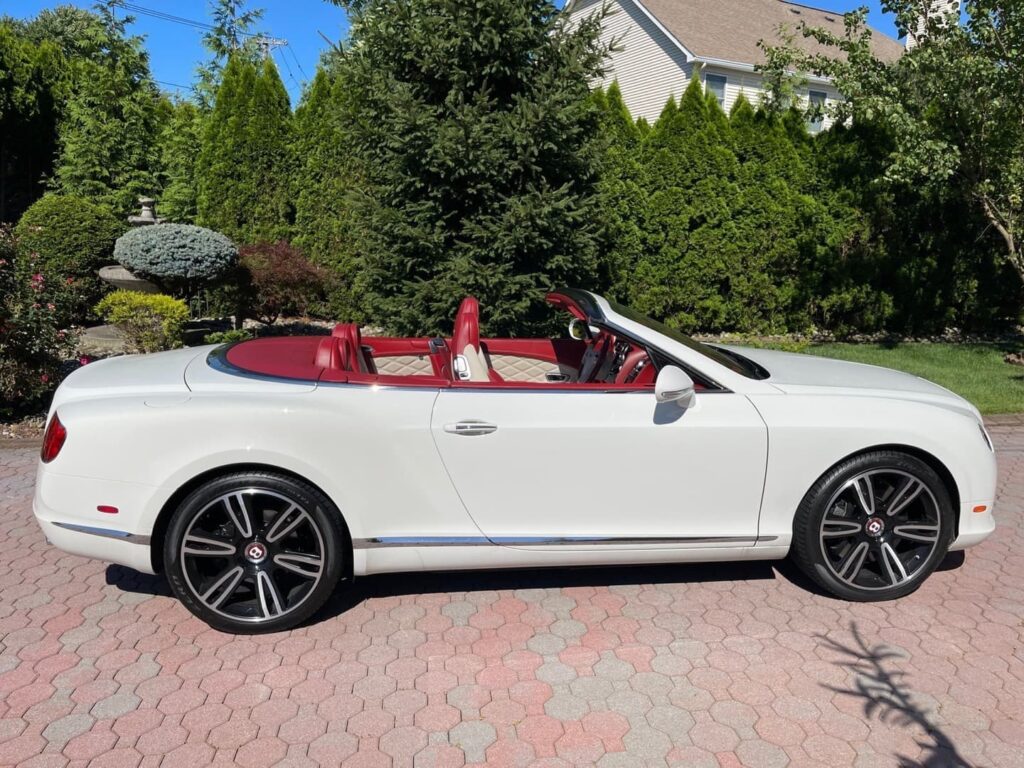 Powered by a 4.0L V8 that's matched with an eight-speed automatic transaxle, this Bentley Continental GTC is the Mulliner edition and therefore is equipped with nearly every option imaginable. It has all the style required to take advantage of the 500 horsepower the engine produces and delivers that power to the streets via an all-wheel drive system. Showing a bit over 32,000 miles since new, this appears to be a driven, but not abused example so the new owner should enjoy it while the consignor should enjoy a well-sold car.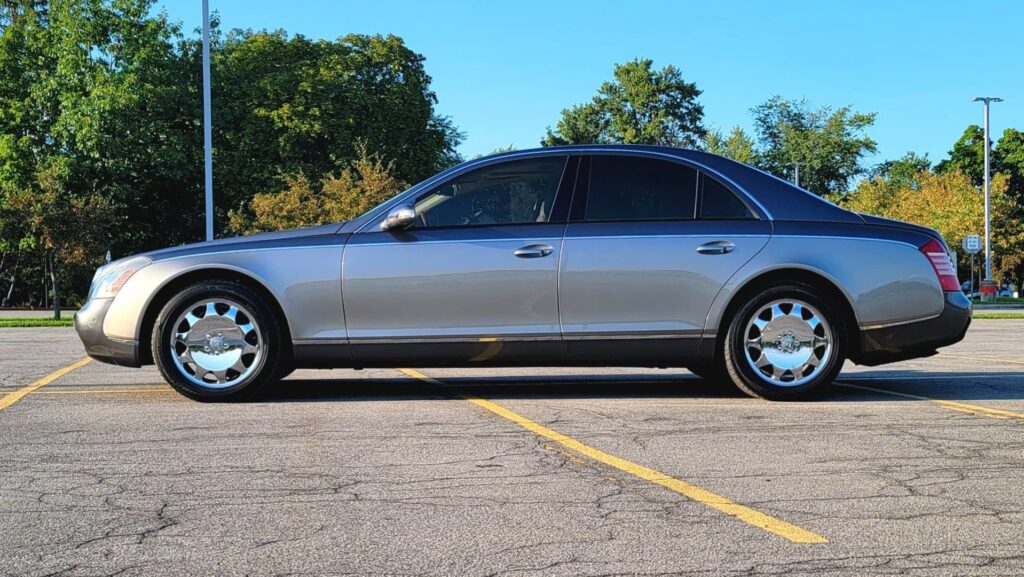 The 2004 Maybach 57 hasn't aged as well as some of its contemporaries. The twin-turbocharged V12 still produces an impressive 543 horsepower that is directed to the rear wheels, but its styling very solidly plants it in the mid-00s. This example retailed for $316,200 as seen on the window sticker that was included with the car. It's covered about 44,400 miles since new and appears to have been well-maintained. These didn't sell in huge numbers and never really developed a significant following in the collector market so this was likely the best opportunity both for the seller and for the buyer to find a clean example.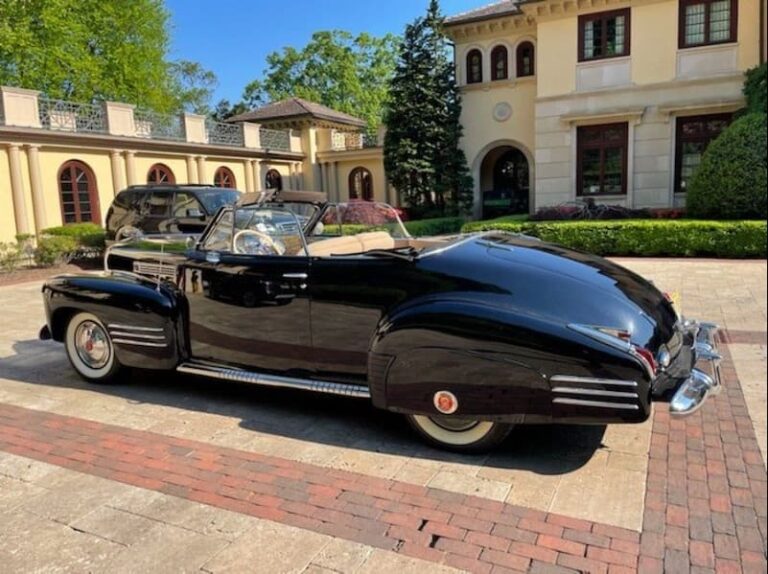 This is a clean, well-maintained example of one of the most popular models Cadillac built prior to World War II. Between 1940 and 1942 Cadillac built 5,903 examples of the Series 62 in a variety of body styles. This two-door convertible is powered by the near-legendary 346 cubic inch Flathead V8 that is paired with a three-speed manual transmission. This particular example is a rarity in that it was equipped with cloth interior from the factory, rather than the more common leather. Considering the condition of the car, this was well-bought at $71,500.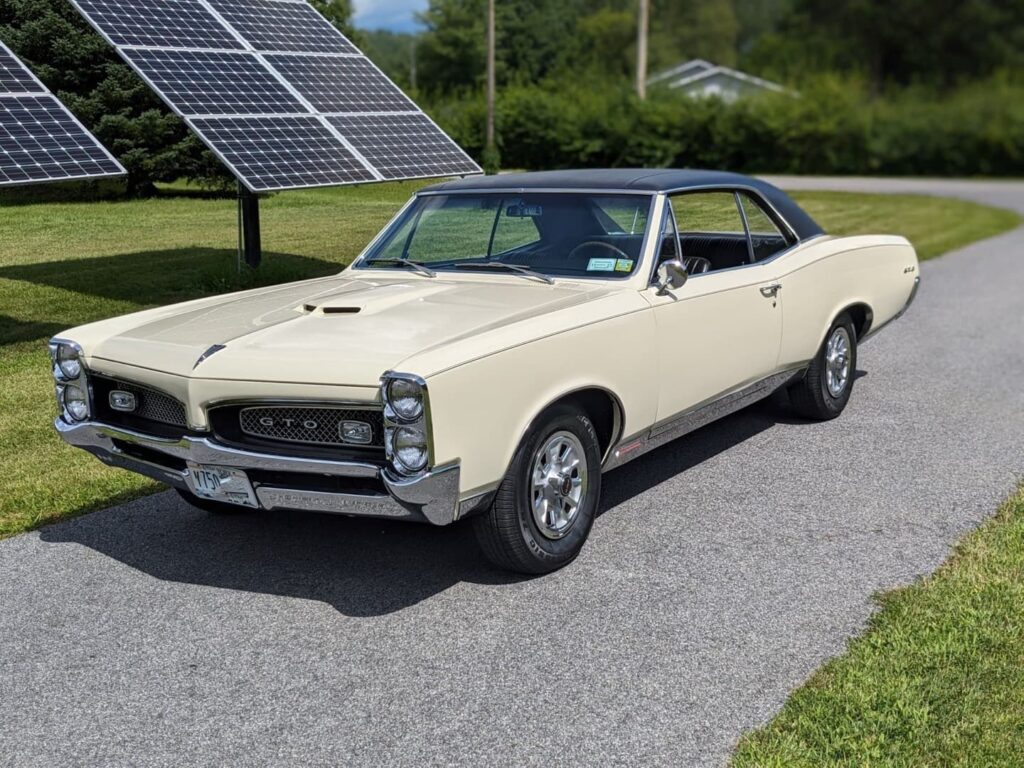 1967 was the final year of production for the first-generation GTO. A wildly successful car, Pontiac built 245,200 hardtop GTOs from 1964 through 1967 and this is a particularly notable example. This is very much a survivor, retaining nearly all of its original parts. The matching numbers 400 cubic inch V8 is paired with its original three-speed automatic transmission and the car has covered just 65,000 miles since new. The only non-original option is the period-correct power steering. Even the bulbs in the headlights are original! It includes PHS documentation and the original build sheet. This was definitely well-sold.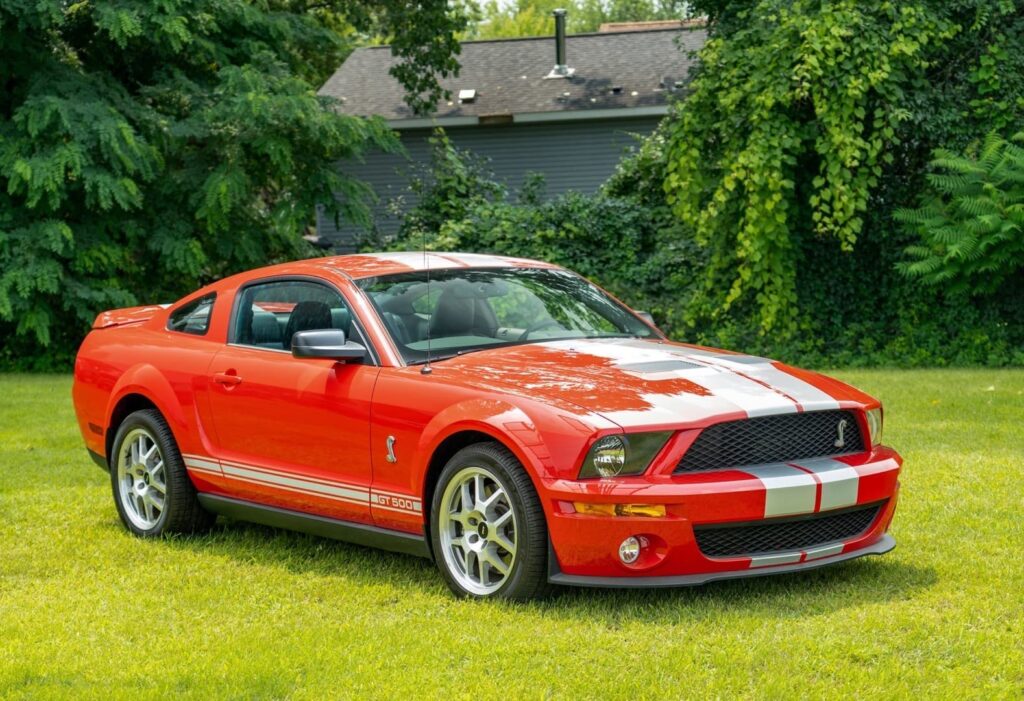 The 2007 Ford Shelby Mustang GT 500 was equipped with a supercharged 5.4L V8 that produced 500 horsepower and was mated with a six-speed manual transmission. The power was delivered via the rear wheels and, at the time of its production, was the most powerful production Mustang to date. The example offered here shows 1,000 miles since new and is virtually untouched since it was first delivered. While there are more powerful models coming down the pipeline for the Mustang, this is a wonderful interpretation of what Carroll might have built if he was starting out in 2007. At $54,450 this was well-sold, but in time its value is likely to increase.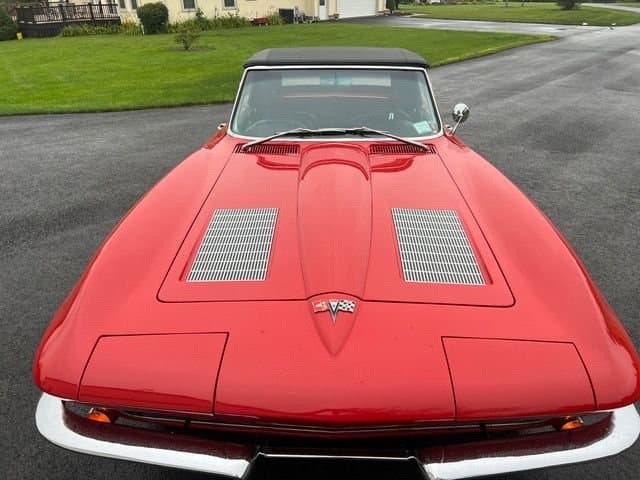 Chevrolet introduced the second-generation Corvette in 1963 and it's one of the rare examples of when a hardtop is often more collectible than the convertible. In the case of this car, it's a convertible and is equipped with a 327 cubic inch V8 that's paired with a four-speed manual transmission. It's a numbers-matching car and has been maintained over the years, but doesn't suffer from being the concours-quality restoration that is too nice to drive. Selling for $53,900, this was well-bought and will likely provide many hours of enjoyable time on the road.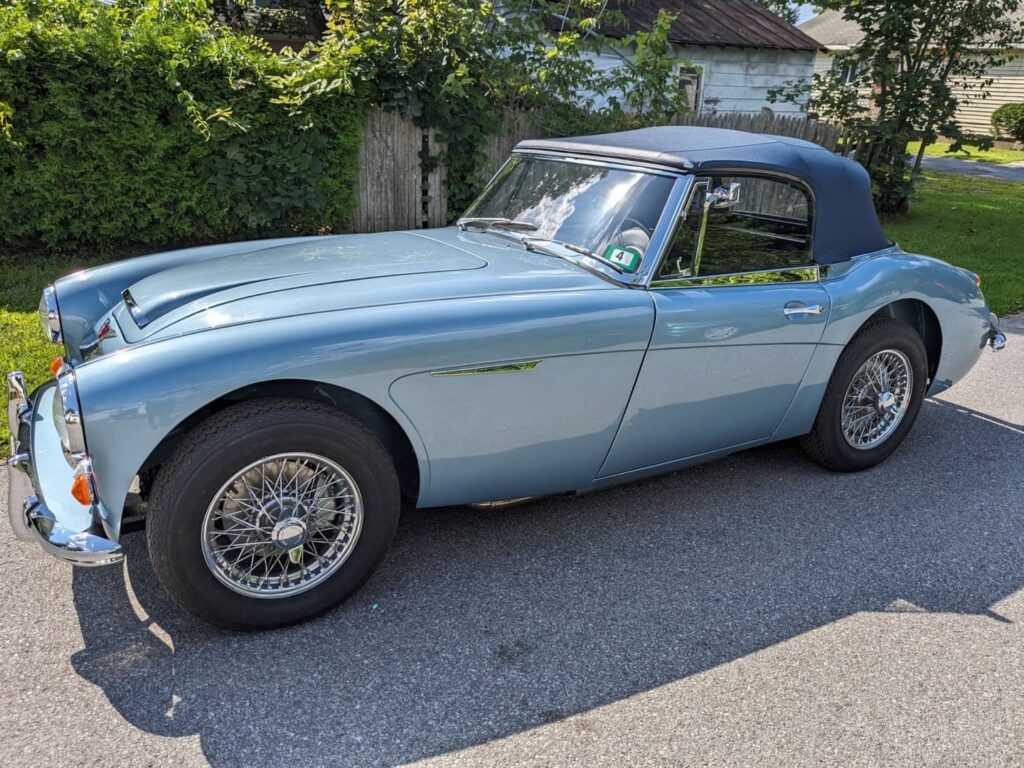 This 1966 Austin-Healey 3000 Mk III is still equipped with its original engine, a 2.9L straight-six that is paired with a four-speed manual transmission. This example presents nicely in its original Healey Blue exterior with blue leather interior and features a radio and overdrive. This was nearing the end of Austin-Healey's existence as the company ceased operations in 1967. It shows 53,697 miles which is believed to be accurate. At $51,700 this was well-bought by an Austin-Healey enthusiast.