Mecum Dallas 2023 Most Expensive Lots
Mecum has a busy month ahead of them with two sales taking place in October – the Fall Special in Indianapolis October 5-7 and the 2023 Chattanooga auction October 13-14. Before getting to those exciting auctions, it was time for a stop in Dallas where Mecum expected to offer 1,500 collector cars and trucks from September 20-23. A few single-owner collections were offered and one made a solid showing in the top ten most expensive sales of the weekend.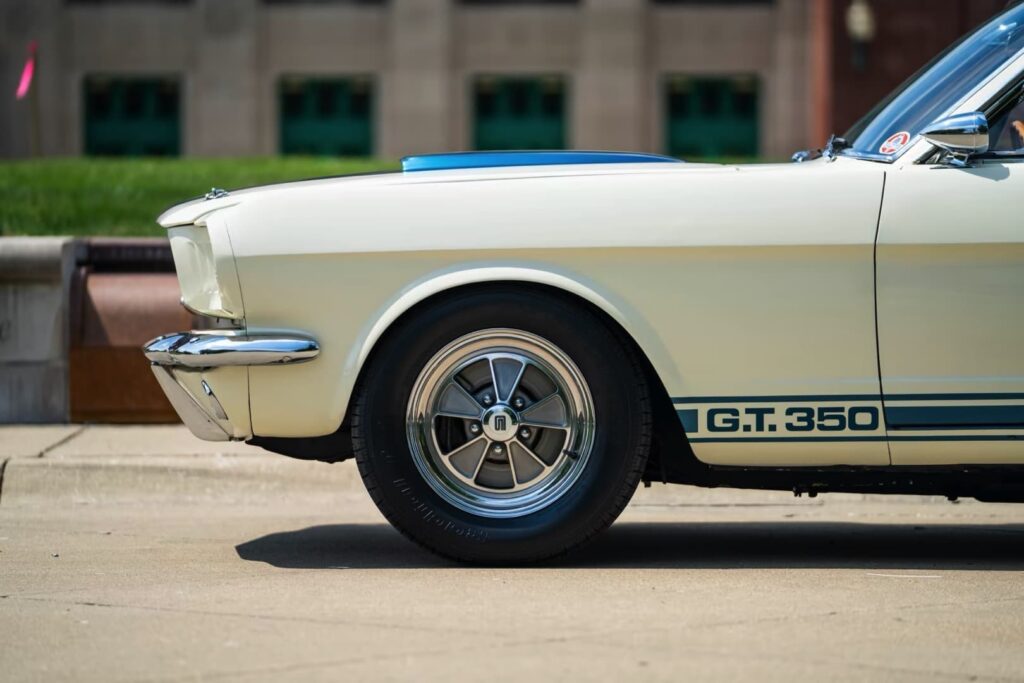 The most expensive car sold by Mecum in Dallas this month was this 1965 Shelby GT350, one of only 521 built for street use. It retains its matching-numbers engine and transmission and has been maintained with an eye towards keeping the car drivable, rather than restoring it beyond showroom condition. Delivered new in Ohio, the car spent the majority of its life in Maryland and California and has been in the care of a Shelby enthusiast since 2012. A very well-documented example, listed in the Shelby Registry, this car was well sold at $522,500.
This 2018 Porsche 911 GT2 RS is the first appearance of the Allen Collection in this top ten list, but it won't be the last. The Allen Collection focused on newer high-performance cars and included a 2022 Nissan GT-R T-Spec as well as this Porsche. Equipped with the Weissach option package, this 911 GT2 RS is powered by a 3.8L twin-turbocharged flat six-cylinder engine that produces 700 horsepower. It features an extended range fuel tank that holds 23.8 gallons and is equipped with a lift system for the front axle to ensure optimum handling capabilities.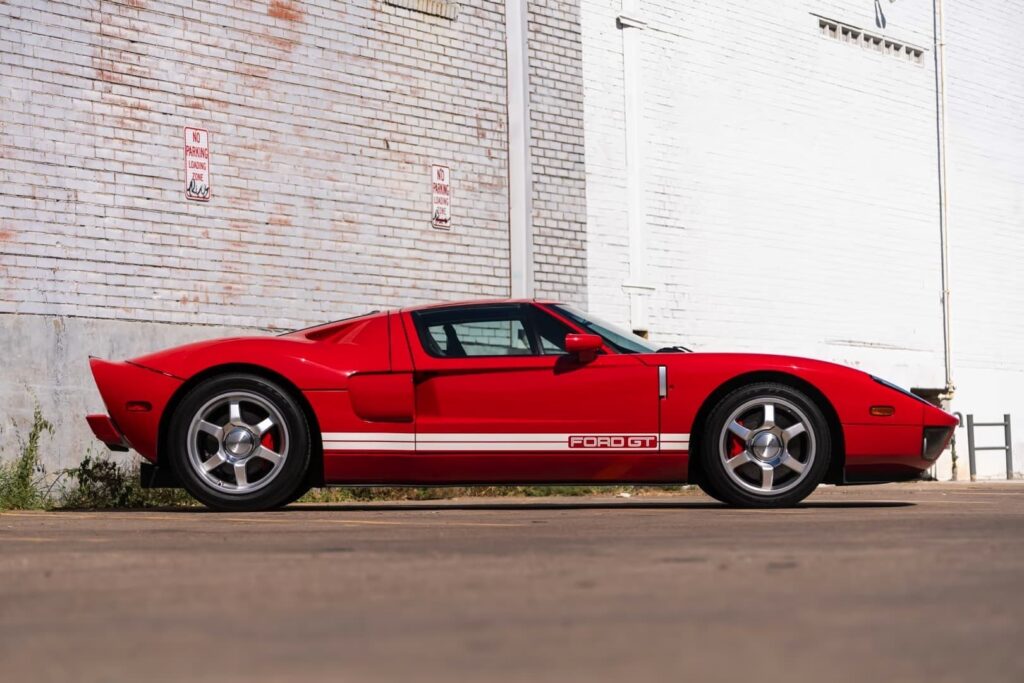 This 2005 Ford GT is another lot from the Allen Collection. A very clean example of Ford's initial hesitant move back towards the legendary GT40, it's covered just 3,571 miles since new. This example includes the McIntosh stereo, painted red brake calipers, racing stripes, and alloy wheels. It's clear this car has been driven, but it's been driven with care. Selling for $374,000 this was a reasonable price so it's tough to say it was well-bought or well-sold.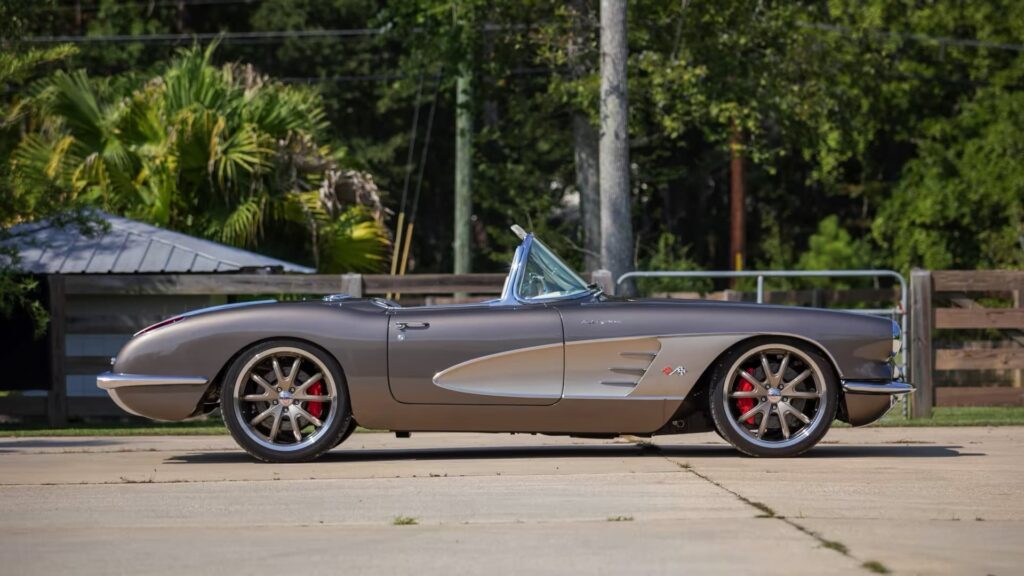 This customized 1958 Chevrolet Corvette is powered by an LS3 V8 that produces 525 horsepower and pairs with an automatic transmission. Its suspension is built from a C7 and it includes a removable hardtop. It's covered all of 70 miles it was completed and presents very nicely in a custom paint color with tan leather interior. It's difficult to estimate what this "should" be worth as every custom car is unique, but selling for $346,500 it's difficult to call this anything other than well-sold.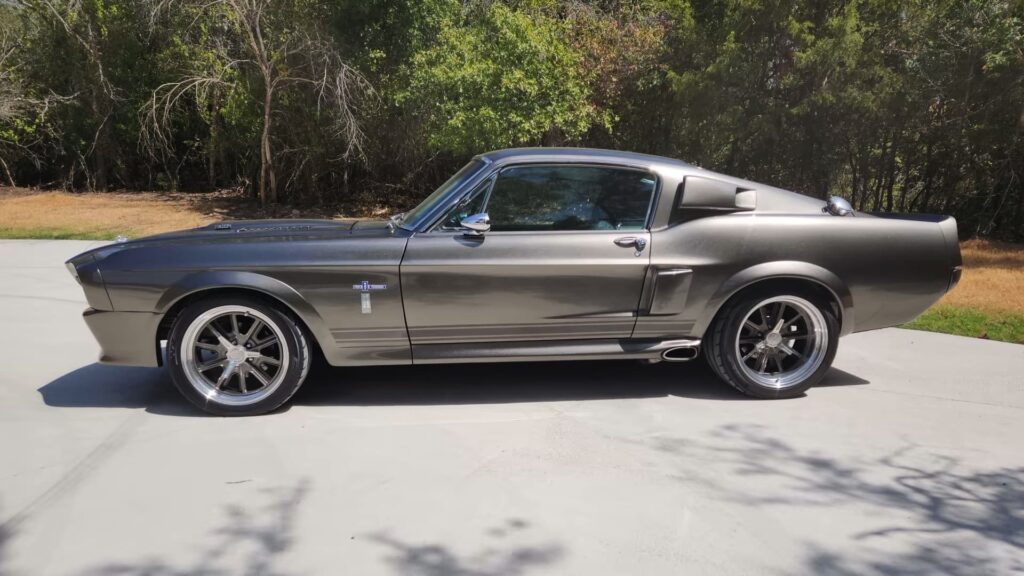 This is another of the officially licensed Eleanor Mustangs that seem to be more and more common at auction these days. It's a great car for what it is, but it's not going to feel the same as driving an original '68 – whether that's good or bad is up to each individual. This is equipped with a Vintage Air AC system and four-wheel power disc brakes, along with a TKO five-speed manual transmission. It includes a Marti Report and certificate of authenticity. This was well-sold at $330,000.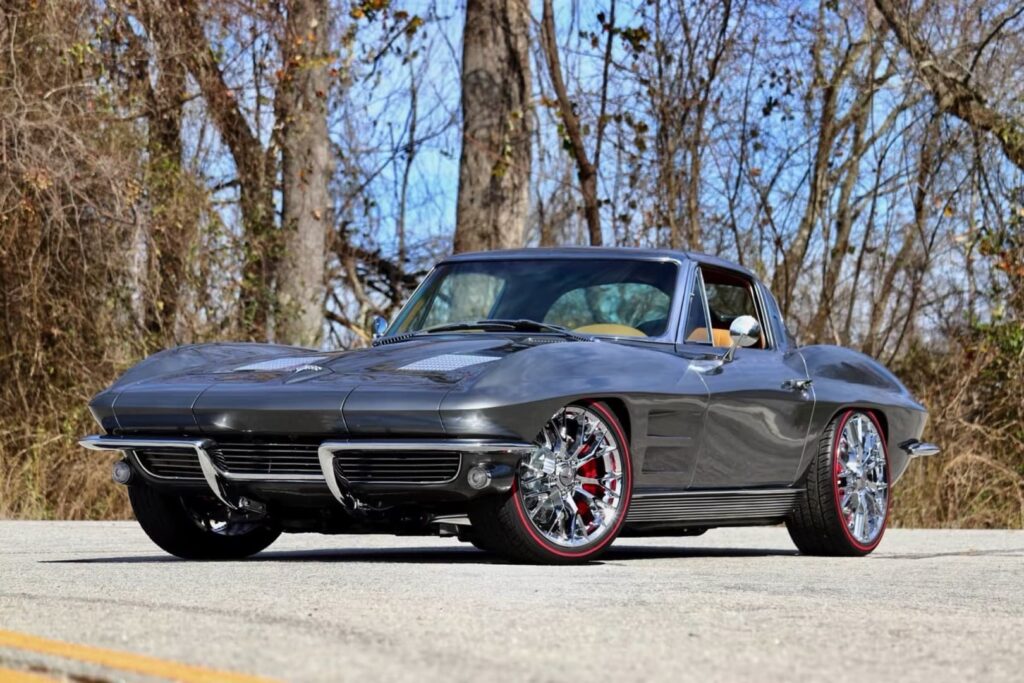 A bit of a twist on the custom Corvette in that this is a split-window model from 1963. It's powered by a 6.2L V8 that produces 500 horsepower and is matched with an automatic transmission. It's a unique car, as most if not all custom cars are, and features a Vintage Air climate control system. Power windows and locks go well with the pushbutton starter and keyless entry. It's unlikely this would have sold for anything more than $286,000 anywhere else, so this must be well-sold.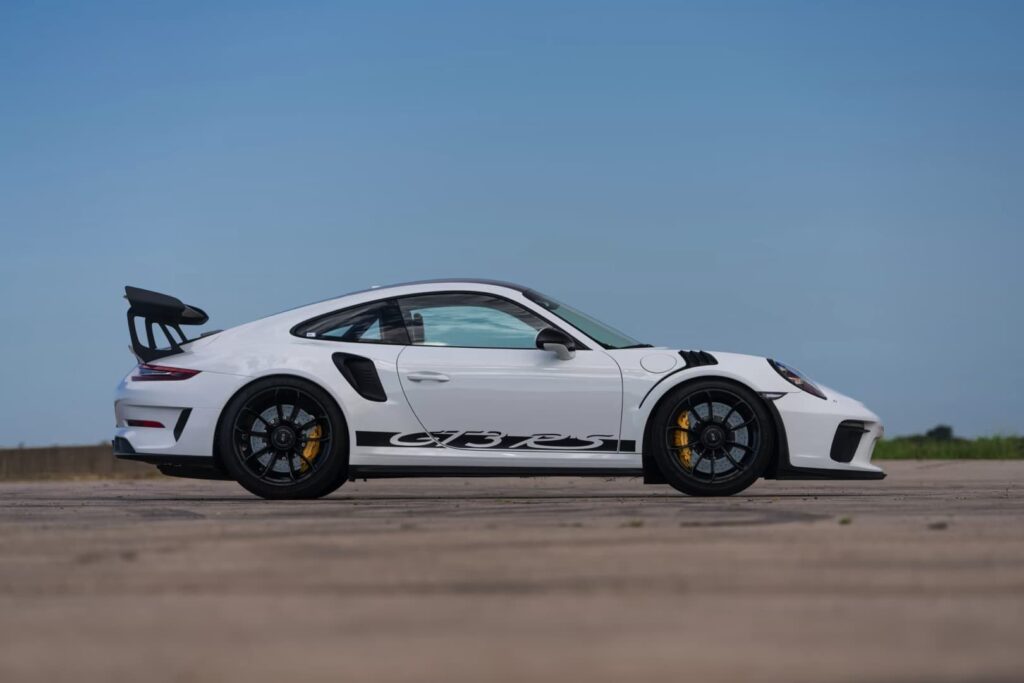 The 2019 Porsche 911 GT3 RS is powered by a 4.0L flat-six engine that produces 520 horsepower and can propel the car from 0 to 60 mph in less than 3 seconds. This example is equipped with the Weissach Package and features ceramic composite brakes. It has a factory bypass exhaust and an adjustable suspension for track usage. It's only covered 969 miles, though to be fair we don't know how many of those were driven in anger. Its base price was around $187,500 although this one includes some extra features beyond the base configuration. Considering this was a low production car and one of these covered the Nürburgring Nordschleife in less than seven minutes, it's not surprising to have gotten several bidders. At $280,500, this was well-sold but should be enjoyed by its new owner.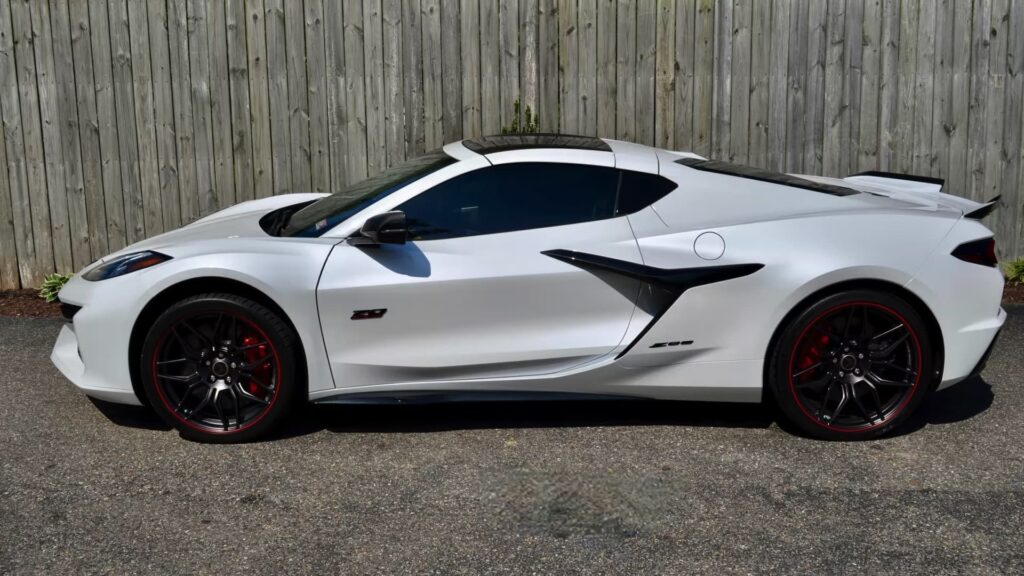 The 2023 Chevrolet Corvette Z06 Coupe may be the ultimate Corvette ever built. Or at least the ultimate version of the C8 so far. It's powered by a 5.5L V8 that sends 670 horsepower and 460 lb-ft of torque to its Tremec 8-speed dual clutch automatic transmission. This example is one of 30 White Pearl Metallic Limited Edition 70th Anniversary Package Z06 Coupes built with carbon ceramic brakes. The thing that really jumps out about this car is that it's only traveled 7 miles – not even double digits. Considering the Z06 Coupe with the 70th Anniversary Package cost around $135,000 new, this was very well sold at $247,500. Let's hope the new owner gets some real mileage on it!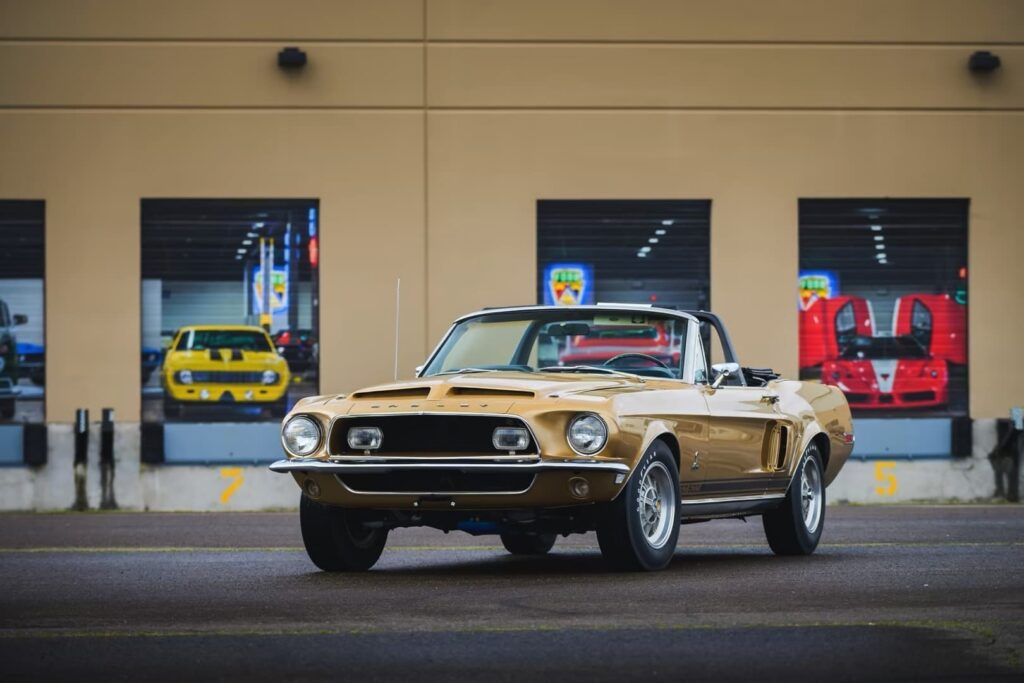 This is one of the 402 1968 Shelby GT500 Convertibles built and is equipped with some nice and rare factory options. The 428 CI Police Interceptor V8 sends its power to the rear wheels through a four-speed manual transmission and stopping power is provided by power brakes with front discs. It features factory air conditioning and includes a Marti Report that confirms the factory options. This was extremely well sold at $220,000.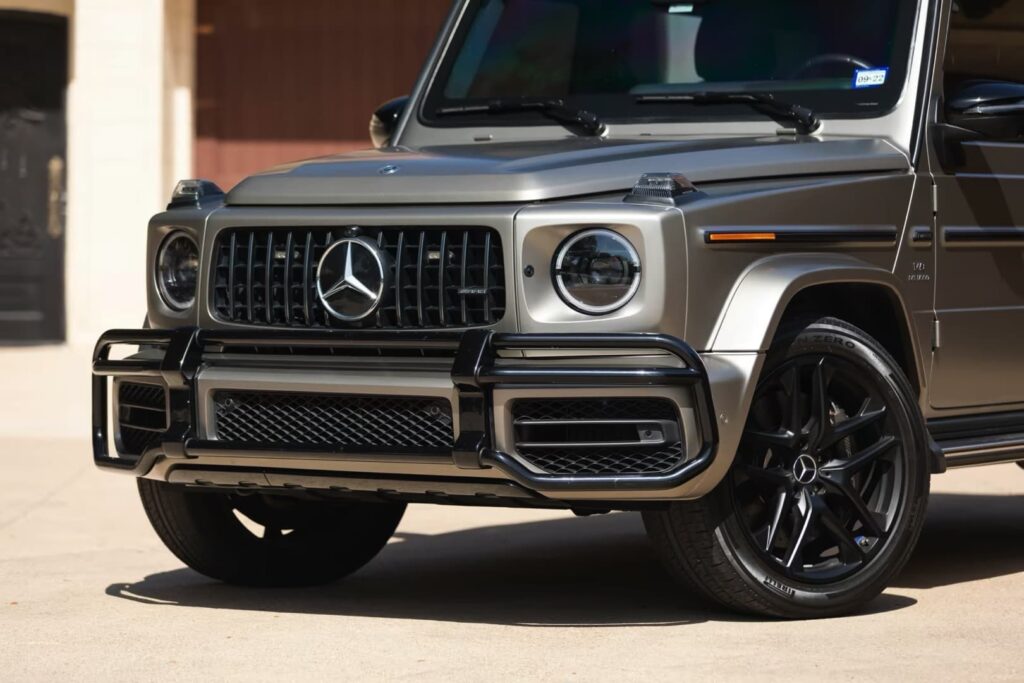 This is not a vehicle that was expected to be in the Top Ten sales for Mecum in Dallas, but here it is – a 2020 Mercedes-Benz AMG G63. But this isn't just any old AMG G63. This one's been tweaked a bit, armored and it provides EMP protection while also featuring a siren, PA system, and strobe lights. It's still a Mercedes-Benz though and has the luxury features one would expect such as heated seats, keyless entry, dual zone climate control and so on. Of course our favorite feature is the concealed front ram bumpers – never know when it might be necessary to force ones way out of somewhere! It's tough to say this was well-sold or well-bought because it's a bit of an oddity, but for $220,000 the new owner probably has a good reason to pick this over a normal G63.