Ferrari 365 GTC/4 - Option One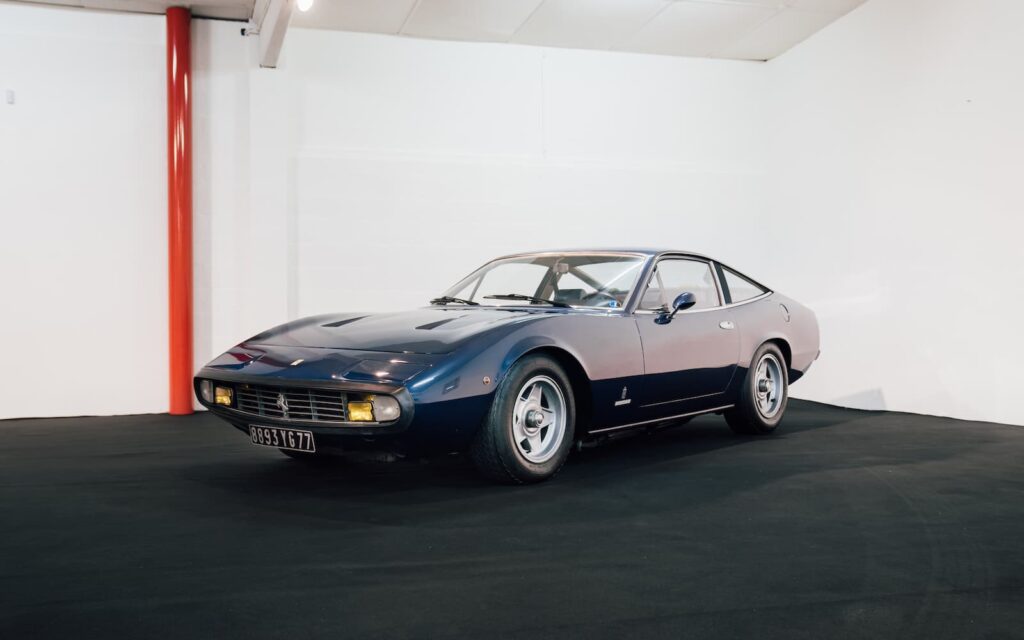 This year RM Sotheby's sold two examples of the Ferrari 365 GTC/4. Or perhaps we should say they sold one complete car and one partial car. The complete car was a 1972 Ferrari 365 GTC/4 at their Paris sale in February. Showing just over 30,000 KM, it was nicely presented in original colors with blue paint. It sold for the equivalent of $197,728.
However, it was noted that car would need some mechanical reconditioning prior to returning it to the road. We're not sure exactly how much work was needed for it to be drivable again, but we are sure that it isn't as much as would be needed for the other Ferrari 365 GTC/4 that RM Sotheby's sold this past weekend.
Ferrari 365 GTC/4 - Option Two
That's because the partial 365 GTC/4 sold in a parking garage Saturday night in Miami Beach was just the engine. Well, the engine and a little custom cosmetic work. A stand for the engine was included as you might expect, but also a large piece of glass that fit over the engine as a tabletop.
Yes, it was a Ferrari 365 GTC/4 engine converted to a table! Well-polished with a unique header system that functioned as a stand for the glass, it received a lot of attention pre-sale. You might need to have the right room for this piece of furniture, or at least the right garage, or be willing to redecorate to accommodate it if you brought the table home.
The pre-sale estimate for the 365 GTB/4 engine table was $30,000 – $40,000. As it was the sixth lot of the sale, the room was packed when the auctioneer started taking bids. Many in the room were curious if there were enough bidders looking for Ferrari furniture to achieve even the low end of the estimate.
Well, we saw that amount quickly! Bidding continued at a brisk pace, and we watched as bids passed the high estimate and continued north. $75,000, then $100,000 and beyond. When the excitement and bidding stopped, the winning bidder dropped $246,000 for their new Ferrari table! That's right, almost a quarter of a million dollars for a 365 GTC/4 engine with a glass top. Pricier than the complete car from Paris earlier in the year!
We've always heard the sum of the parts is greater than the whole, but this takes that phrase to a new extreme. We do want to caution, before you start looking for a good deal on a 365 GTC/4 to convert to a table, remember that this one had a lot of labor in cleaning and polishing the block and all engine components. But it's fun to imagine what could come of this new trend. Jaguar V-12 tables? Ford 289 HiPo chairs? The only limit is your imagination and checkbook.
Congratulations to the winning bidder and the successful seller. If we were the bidder, we'd be contacting Ferrari now to see about a Ferrari Classiche Red Book for the engine, so we'd have something to set on it as a coffee table book!