Introducing The Market by Bonhams
Bonhams is launching The Market by Bonhams on January 24, an online marketplace for collector cars and motorcycles. Originally launched in 2016 in the UK with a European site launching in 2021, The Market by Bonhams has proven successful with a sell-through rate of 90%.
In a nod towards the future of collector car sales and auctions The Market by Bonhams takes no buyers fees and a flat 5% sellers' commission, making it the lowest in the industry. The sellers' commission is capped at $5,000 putting in on par with Bring a Trailer, but offering the expertise of a large auction house such as Bonhams.
Buyers and sellers should expect the same level of service from Bonhams with a professional auction listing written by the company's motoring experts that will address any and all aspects of the car on offer. The auctions will run for seven days.
Bidding is fairly straightforward once registered with Bonhams and upon winning an auction the buyer will pay a 5% deposit to Bonhams, then arrange payment with the seller. Breaking with the tradition, at least for major auction houses, all auction results – sold or not – will remain on the website. This should help buyers and sellers more accurately determine a fair price for a car.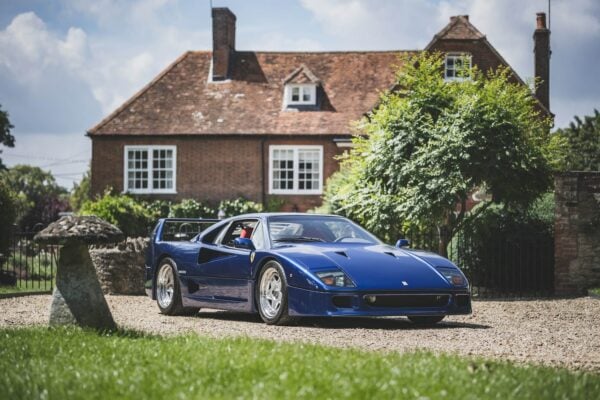 July of 2021 saw a metallic blue 1989 Ferrari F40 sell for a record-breaking $1,325,482, making it the first seven-figure result for an online platform in the UK and Europe, so we're optimistic about seeing some big sales when the auction lots go live later this month.
The initial consignments to The Market by Bonhams in the US cover the automotive spectrum, from a Pontiac GTO to a 1952 MG TD, as well as newer collectibles such as a 1999 Mitsubishi 3000 GT VR4 and even a 2019 Porsche GT2 RS.
The launch of The Market by Bonhams in the US is a further step towards Bonhams Motoring's 24/7 strategy, extending their services from the live sales they hold at Amelia Island, The Quail Lodge, and Scottsdale.
The Managing Director of Bonhams Motoring, Maarten ten Holder said of the upcoming launch, "his is a natural progression for our Bonhams Motoring business to further expand into the US. The launch marks a key milestone for our "always on" approach, offering cars at all price points, around the clock, to collectors wherever they are in the world."
Caroline Cassini, General Manager of The Market by Bonhams US added, "The Market by Bonhams has a proven track record for delivering results, service and quality, backed by Bonhams' heritage and history. We are looking forward to providing US collectors with this premier service."
We're looking forward to the launch of The Market by Bonhams, especially as it coincides with the annual auction week in Scottsdale.