Bonhams Strong Results at Amelia Island 2023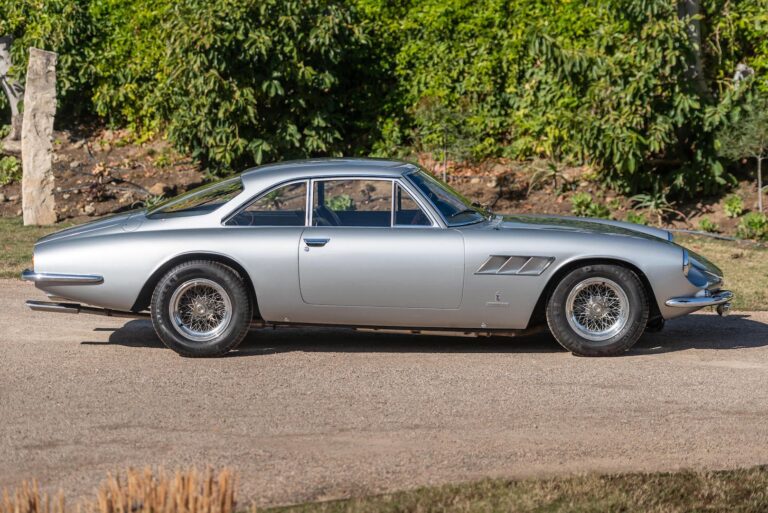 Bonhams managed $12.8 million in sales at their Amelia Island auction, with a roughly 80% sell-through rate. The most notable car that crossed their auction block was a 1966 Ferrari 500 Superfast Series 2 that topped their results at $1,930,000.
A collection of Jaguars that included a factory-backed XK120 that won at the hands of Phil Hill sold for $775,000, while a 1959 Lister Sports Racing Car, bodied by Costin, matched the Jaguar's price.
The 1951 Jaguar Works-built lightweight aluminum XK120 was one of only three built. That car grabbed the attention of more than 13 bidders, no doubt in part due to its racing pedigree. The Lister race car was powered by a Jaguar engine and had a racing pedigree of its own in the UK.
A 1928 Mercedes-Benz 630K 'La Baule' Torpedo Transformable, once owned by Pacific Auto Rentals through which it appeared in the 1943 movie "Above Suspicion" before joining the collection of M.L. "Bud" Cohn, sold for a very strong $731,000.
A 1962 Maserati 5000GT Coupe, one of only 32 examples of the 5000GT, was offered with coachwork by Allemano – believed to have finished upwards of 20 examples of the model. Although there is some mystery regarding the car's ownership history prior to landing in the hands of a collector from Texas in 1985, the car was restored at some point prior to the last time Bonhams sold it back in 2004. Unfortunately the car had seen better days since that sale and it will require a full mechanical refreshing before being driven again. But that was no issue for the winning bidder who paid $417,500 for the opportunity to get it back in running order.
A hardly-used 2005 Mercedes-Benz SLR McLaren Coupe sold for $340,500, solidly within the pre-auction estimate of $290,000 – $390,000. Originally a US-delivered car, the SLR showed fewer than 5,000 miles and appeared to be in excellent condition.
A more visually striking car, a 1992 Nissan Skyline R32 GT-R Group A race car sold for $379,000. The GT-R took victory at the final Group A race of the 1993 Japanese Touring Car Championship, driven by Tom Kristensen, the record-holder for the most victories at Le Mans.
The Pre-war era cars were represented at Bonhams as well, with a 1923 Duesenberg Model A Tourer selling for $335,000. This was a matching-numbers example of the first road-going car built by Duesenberg, with strong design influences from the company's earlier racing designs.