Gooding & Company sold a total of £9.8 million at their 2023 London auction. Although some lots that failed to sell were surprising, in typical Gooding & Company fashion an incredibly unique Jaguar E-Type set a new world record for the model. This was their third annual live auction in the UK and it reinforces their position as a leading auction house for the UK market.
The Ferrari 166 MM/53 Spider sold by Gooding & Company came from extremely long-term ownership and has a well-known history from new. Selling right within the pre-auction estimate of £2,500,000 – £3,000,000, this was well-sold at £2,531,250.
This was one of about 270 300 SL Roadsters built with the iron-block six cylinder engine while also being equipped with disc brakes. It's a notable combination of options that creates a very collectible car. It far exceeded prices seen in Monterey last month, selling for £1,800,000 – almost $2.25 million – well in excess of the pre-auction estimate of £1,300,000 – £1,500,000. This was very well-sold.
This was one of only 22 examples of the first-generation Ferrari 250 Europa. A well-documented example of a classic 1950s Ferrari, it was delivered new to Clarence Leon Brown and appeared at Pebble Beach twice – first in 1965 and again in 1990. Certified by Ferrari Classiche, the selling price exceeded the pre-auction estimate of £1,250,000 – £1,500,000 so this is another well-sold car.
Gooding & Company set a new world record price for a Jaguar E-Type with this sale. It was the first E-Type ever sold and only the fourth right-hand-drive roadster built. The car got a solid amount of press leading to the auction and surprised no one when it shattered the prior record auction price. Considering the pre-auction estimate of £900,000 – £1,200,000 along with the new record set, it can't be called anything other than well-sold.
This is the first of the cars on this list to not meet or exceed its pre-auction estimate – in this case, £825,000 – £1,250,000. It came close enough to the low-end of the estimate that it's not a huge issue that it didn't quite break £825,000. There's certainly some discussion to be had as to how large the market for unrestored cars really is compared to five or ten years ago when they were all the rage. It's possible that a completely restored example would have met its estimate. This was a strong enough showing on the block that, although it wasn't well-sold, it wasn't a massive deal so it can't be called well-bought either. Pretty much a wash.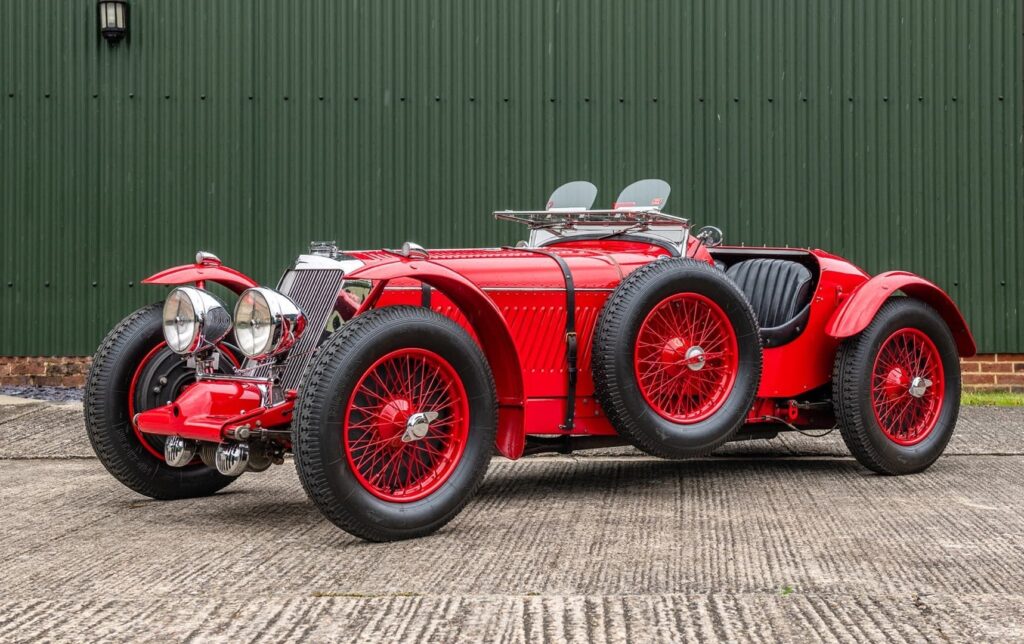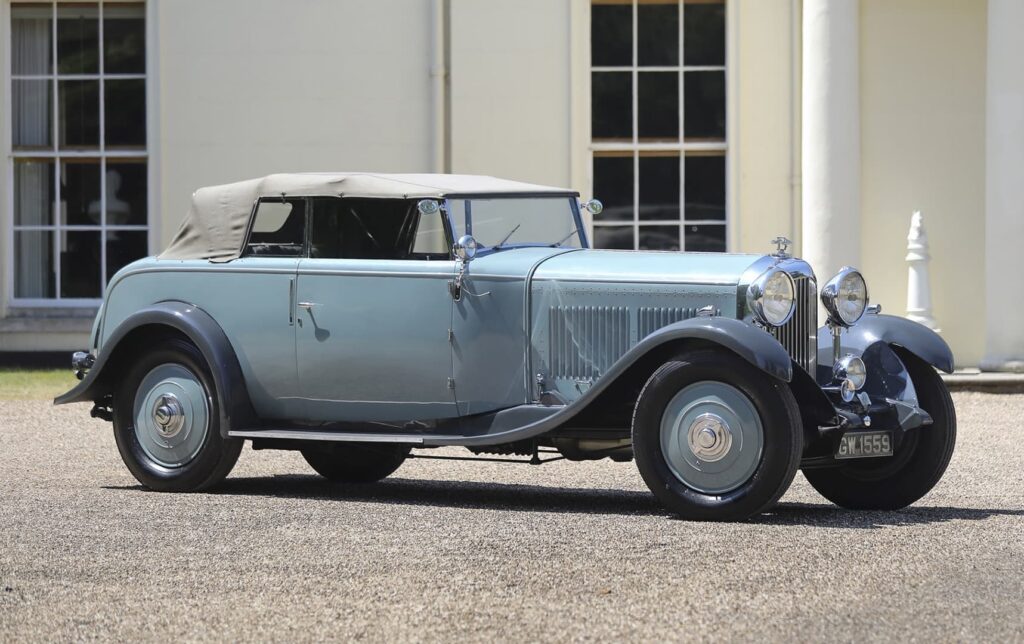 This is one of only seven Squires built and the only factory-equipped Lightweight model. Powered by a supercharged four cylinder engine that produces 110 horsepower that's paired with a four-speed Wilson ENV pre-selector manual transmission, it's a very desirable pre-war sports car and one that may not be publicly available again for quite some time. It sold within its pre-auction estimate of £500,000 – £700,000, but considering its rarity this should be considered well-bought as it's the only one out there.
Offered without reserve, this 1927 Bentley had just four owners since new – its second owner keeping it from 1928 through 1981. It's a genuine example of a "Red Label" car with a more developed engine than earlier examples. It is extremely well-documented and last changed hands in 1988. The car was noted as requiring some mechanical work prior to being roadworthy, but for the right bidder this was very well-bought.
This Jaguar, finished in a classic red, is equipped with its matching-numbers engine and most recently was owned by the same family for 39 years. One of just 198 examples of the SS100 2 1/2 Litre constructed through 1938, was entered in the Monte Carlo Rally just days after its first owner took delivery. It was restored in the 1980s by a well-known marque expert and covered about 7,000 miles since the consigning family took stewardship over it. Considering the pre-auction estimate of £220,000 – £320,000, it's difficult to call this anything other than well-bought.
This Bentley S2 Continental Drophead Coupe was sell-sold at £196,875, right at the high-end of the pre-auction estimate of £160,000 – £200,000. Just 125 examples of this model were built with some minor differences compared with the standard S2 that included a shorter radiator grille and nose-to-tail wing line. The car benefits from a very impressive restoration and includes a great deal of documentation proving its provenance. This is a solid example of a well-sold Bentley.
The fourth generation of the Lancia Lambda Torpédo Tourer, about 850 examples of this model were built. Powered by a 2.1L four-cylinder engine that produced 49 horsepower, it's equipped with a four-speed manual transmission. When new, this was considered to be one of the most technologically advanced cars in production. Although this car did not reach the estimate of £200,000 – £300,000, it remains a very impressive car from its era and should be considered well-bought by the new owner.