Gordon Murray Supercars at Monterey Car Week
Gordon Murray Automotive will feature the US debut of two new supercars. The T.33 Spider and a track-only T.50s Niki Lauda will be shown at The Quail, A Motorsports Gathering on Friday August 18.
The first production example of their T.50 supercar will also be on hand, making its world debut also at The Quail. It's the first of what will be 100 production cars, each of which will be unique to the specifications of the buyer – so much so that no two are expected to share a paint color.
Gordon Murray Automotive produce cars in a limited quantity with a maximum of 100 examples of each model produced. That includes the T.33 coupe that debuted in 2022 as well as the Spider that will be on display in Monterey.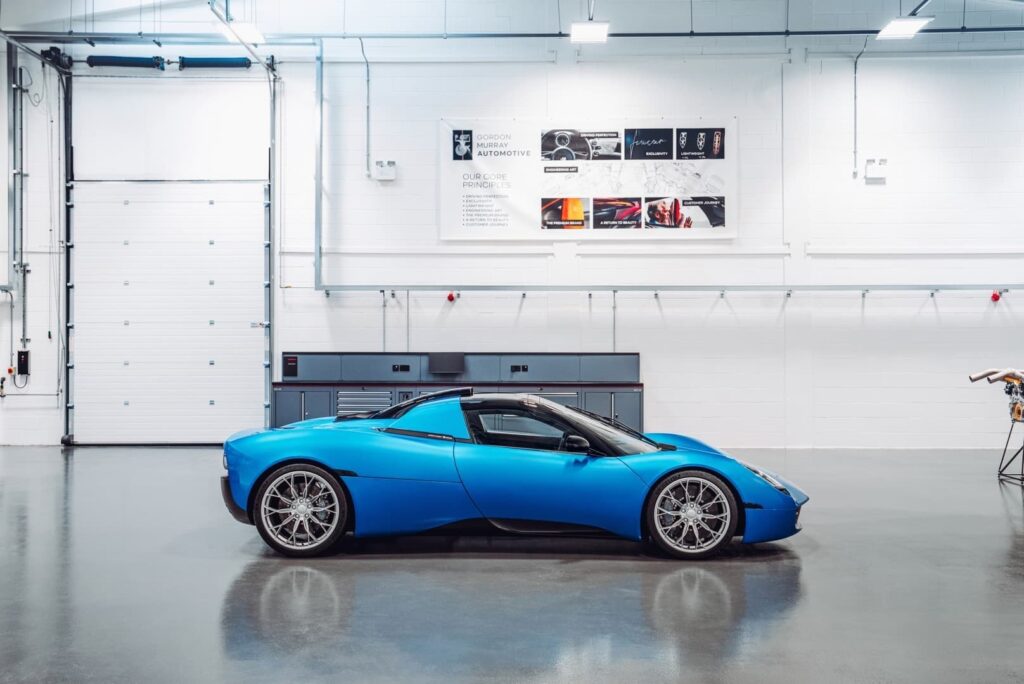 The T33 Spider features a carbon monocoque, comprised of carbon fiber body panels attached to aluminum tubing that helps create a structure that is both lightweight and stiff, plenty capable of handling whatever a driver can throw at it. It's powered by a 3.9L Cosworth GMA.2 V12 engine that produces 609 horsepower. At the same time the T.33 Spider offers plenty of space for luggage, proving it to be more than a mere performance machine.
The T.50 was designed to showcase the brand's aerodynamic excellence, claimed to feature "the most advanced and effective aerodynamics ever seen on a road car." A significant part of that aerodynamic package is the fan that's mounted in the back of the car and helps generate ground effect downforce. It's powered by a Cosworth GMA V12 that redlines above 12,000 rpm and delivers 661 horsepower.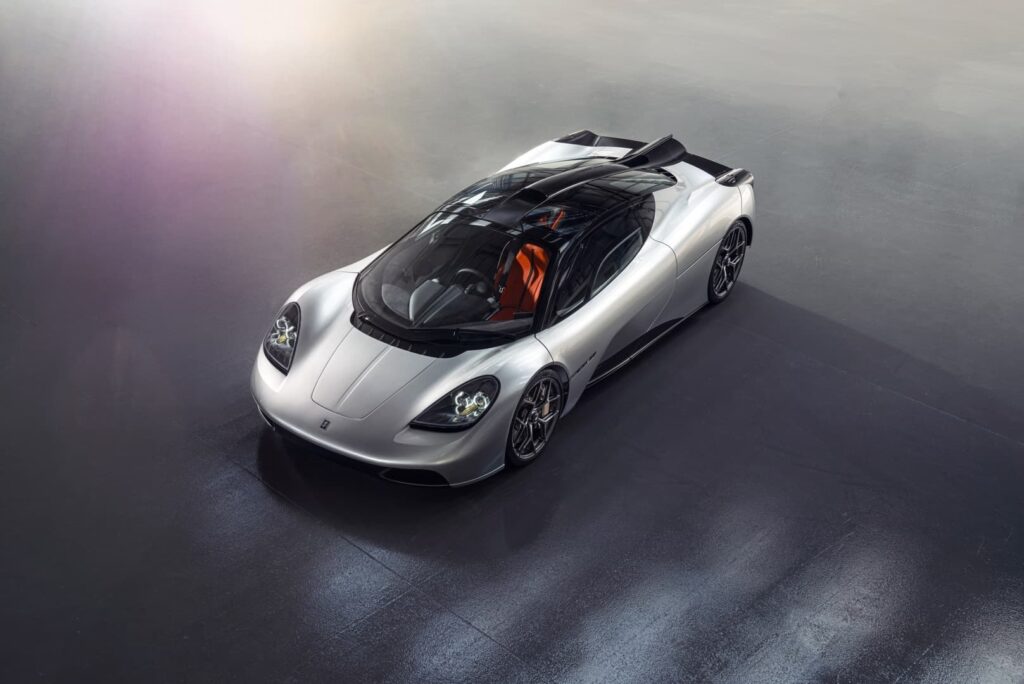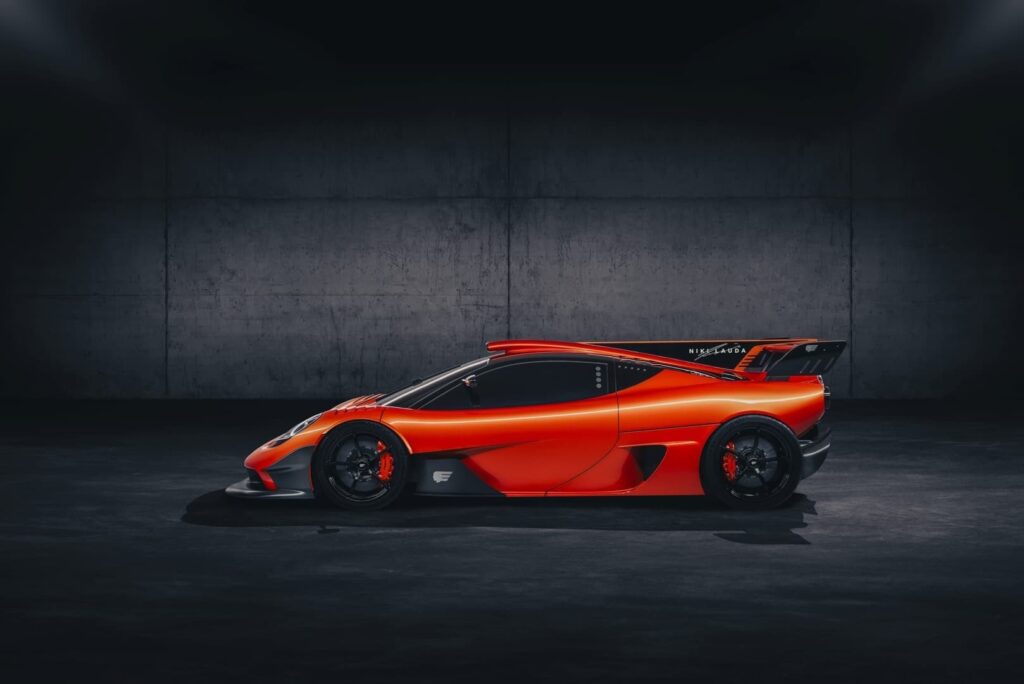 The T.50s Niki Lauda that will be displayed is the first experimental prototype, known as XP1. Sharing the same driving position as the T.50 – central, much like the McLaren F1 which Murray also designed – it's practically a new car in all other regards. It features a carbon fiber monocoque and all-new styling and body panels. The XP1 is powered by a 3.9L mid-mounted Cosworth GMA V12 that delivers 762 horsepower to the rear wheels through a six-speed paddle-shifting transmission from Xtrac.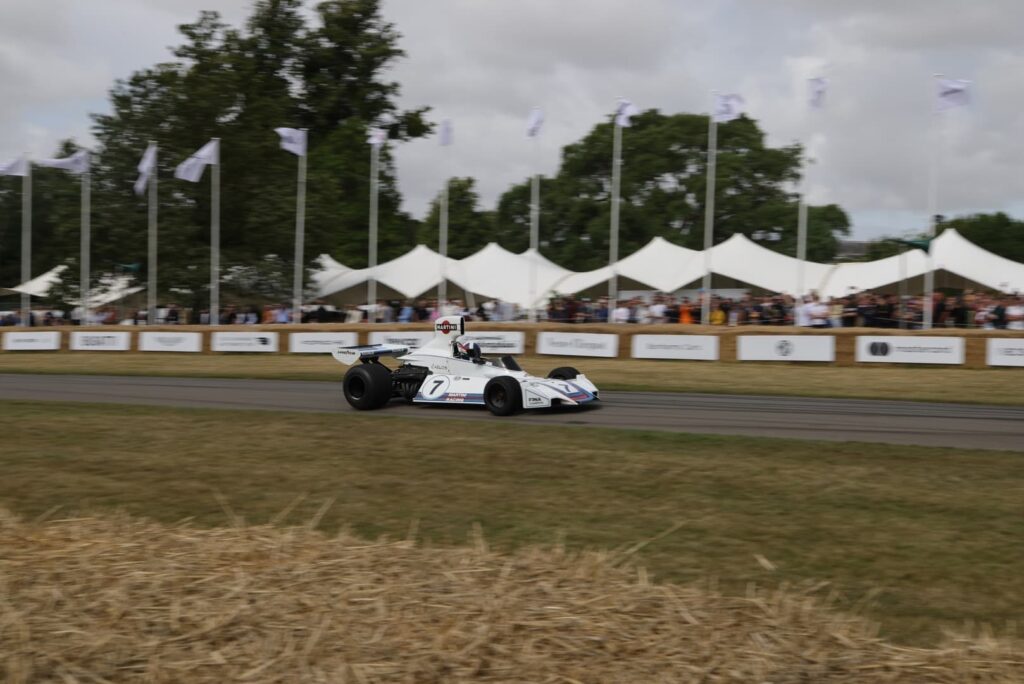 Gordon Murray made his name designing race cars so it should come as no surprise that a highlight of Monterey Car Week will be the Brabham BT44B, the first of his Formula 1 cars to win a Grand Prix. Dario Franchitti, currently associated with Gordon Murray Automotive will drive the Brabham at the Rolex Monterey Motorsports Reunion, supported by supported by the manufacturer's Heritage division.