Mecum Las Vegas 2023 - Junior Classics
It's not just the expected collector cars set to hit the auction block in Las Vegas this month. Mecum has a wide assortment of automobilia that will start the auction each day. There are a couple lots that are of particular note as they're just on the automobilia side of things, while still sporting engines and room for full-grown adults to cruise around in them.
The first of these is a 2023 Junior Classic F1-L Junior Racer that's modeled after the legendary Lotus 25, designed by Colin Chapman for the 1962 Formula 1 season. It's notable not only as the first fully stressed monocoque chassis in the series, but also for the numerous victories Jim Clark took behind the wheel that helped him seal the 1963 Formula 1 World Championship.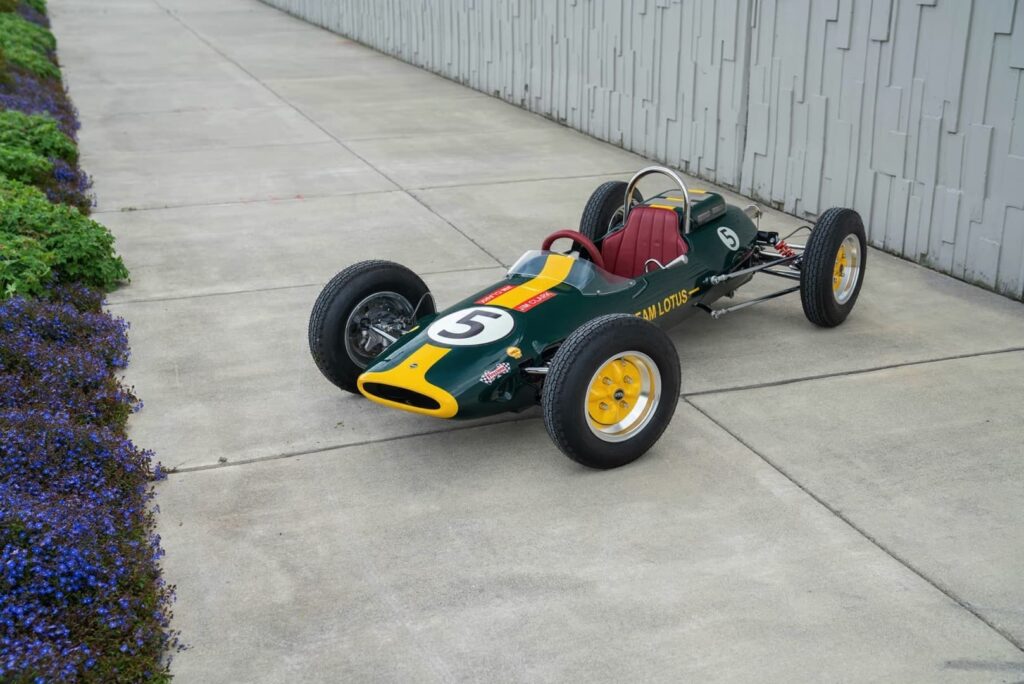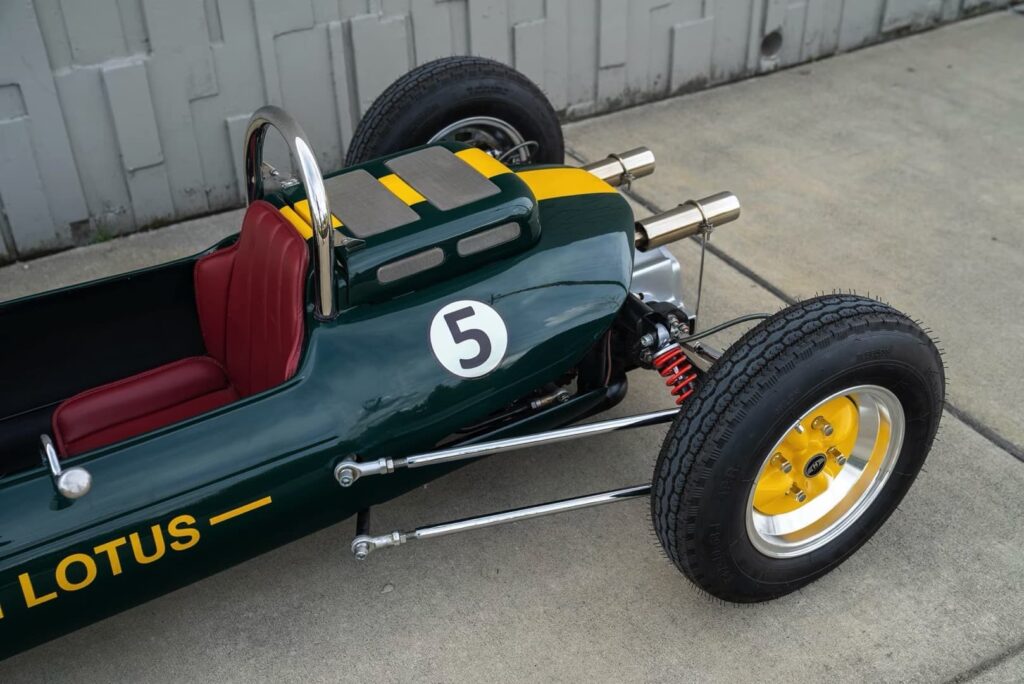 This half-scale machine is finished in British Racing Green DuPont Automotive paint and features a yellow stripe along the top, the ever-recognizable Team Lotus Racing Livery. It further emphasizes its connection to the Lotus 25 with Jim Clark's name on badges and chrome exhaust tailpipes extending from the rear of the vehicle. It's even equipped with a clear perspex windshield and yellow Wobbly-web wheels, along with a red leather interior and quick-release steering wheel.
It's powered by a 125 cc single-cylinder four-stroke gasoline engine that delivers 8 horsepower at 8500 rpm with torque maxing out at 7.5 ft-lb at 6500 rpm. It's capable of reaching a top speed of 40 mph, although that can be limited with a speed restrictor. The rear-mounted engine and rear-wheel drive layout ensure that it provides an engrossing driving experience and the three-speed semi-automatic sequential gearbox, which includes a reverse gear, certainly helps deliver a drive worthy of the car its designed after.
Junior Classic Aston Martin DB6 Volante
It will be sold just before the 2023 Junior Classic Aston Martin DB6 Volante, a recreation of what is arguably the most desirable version of the DB series. This is the last of 37 examples built in a limited production run and is appropriately finished in Chiltern Green with a black leather interior. At half-scale this is an impressively accurate reproduction, with a wood-rimmed steering wheel and functional Smiths Gauges.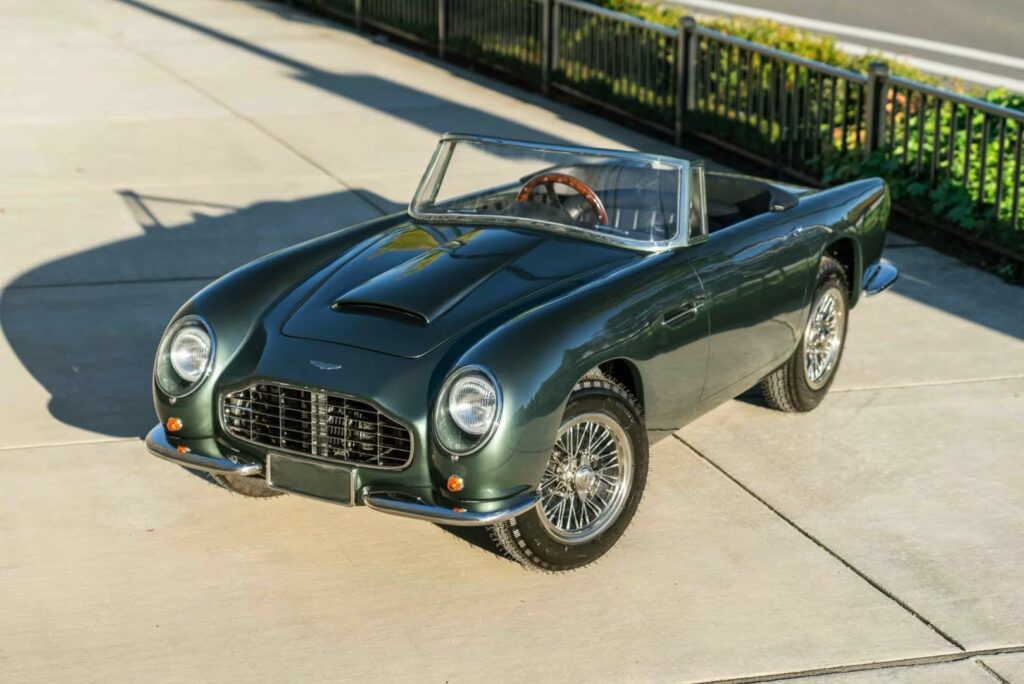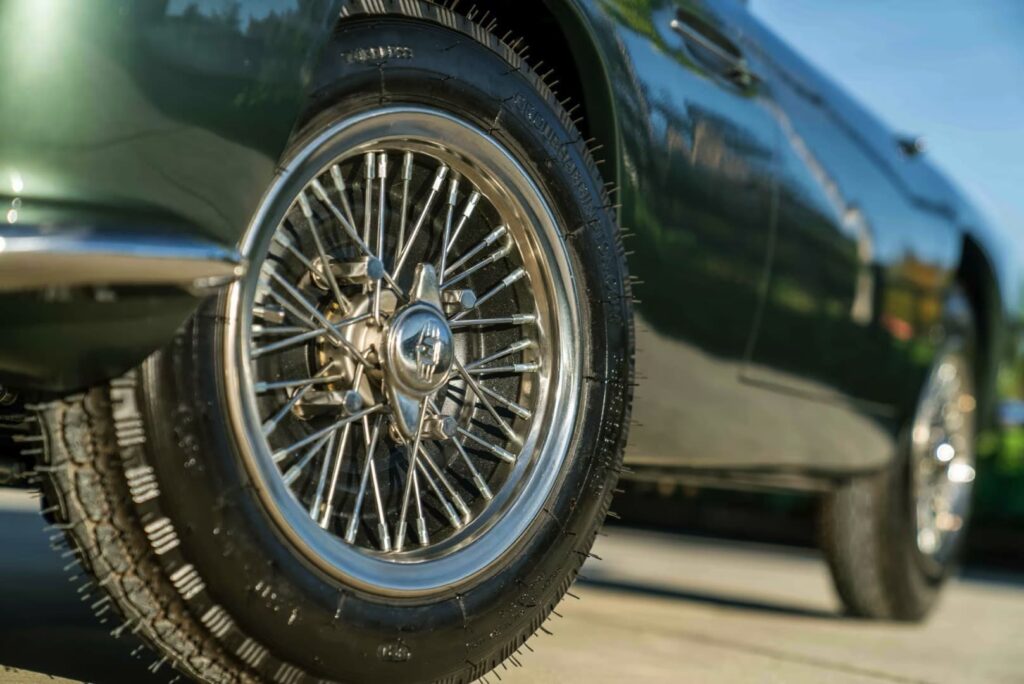 Powered by the same 125 cc single-cylinder four-stroke gasoline engine as the F1-L Junior Racer, this is also capable of reaching 40 mph and sports the same three-speed semi-automatic transmission. It features a hydraulic split braking system with vented front discs and Brembo calipers at both the front and rear for maximum stopping power.
A fully independent suspension with double wishbones in the front and single wishbones in the rear help provide a truly engaging driving experience. It's equipped with height-adjustable gas shocks on all four corners, allowing for a very customizable configuration with rack-and-pinion steering helping ensure precise control behind the wheel.
Both of these Junior Classics feature functional key ignitions, lights, horn, and signals as well as accessible engine compartments to help ease maintenance. Both include fitted indoor car covers and NOCO battery maintainers and come with an operators/owner's manual. The perfect gifts for the next generation of automotive enthusiasts?