Mecum Las Vegas 2023 Kicking Off Automotive Mania in Las Vegas
It's a big few weeks coming up for Las Vegas, certainly in terms of the automotive world. The Las Vegas Grand Prix is taking place later this month, but all the excitement doesn't start or stop there. Mecum will hold their Las Vegas auction November 9-11 and have an impressive array of vehicles set to cross the block. There's a bit of something for everyone on offer and below are the Top Ten lots we're excited to see.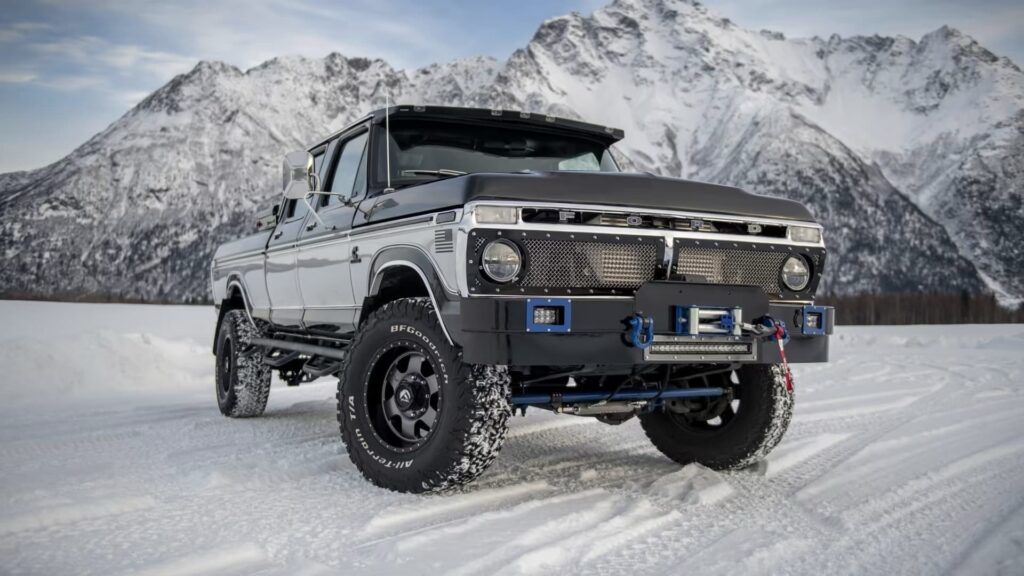 This 1975 Ford F250 Pickup is an intricately designed and fabricated custom built by a veteran in Alaska. That right there is a big deal – it's a custom car coming from Alaska! But it's so much more than just that – it's a frame-off build that features a Cummins turbo diesel engine paired with a six-speed manual transmission and every modification serves to make this truck a stunningly impressive custom. Powdercoating and CNC metal fabrication were completed by Frigid Fabrication of Wasilla, Alaska and the truck is lovingly called "Wheelie" by its owners. There are so many intricate details on this that it's impossible to call them all out while not writing a dissertation-length description, but for custom truck lovers this is one they won't want to miss.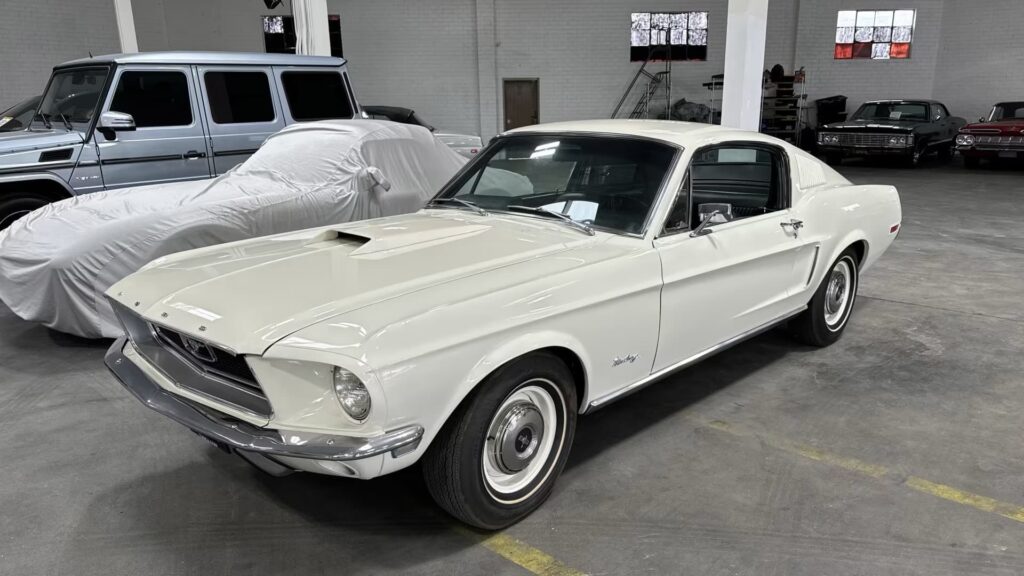 This is a rare muscle car, one of only 50 examples of the 1968 Ford Mustang Lightweight produced. It's powered by a 428 cubic inch V8 that produces 335 horsepower and is paired with a four-speed manual transmission. It's accompanied by a Deluxe Marti Report that shows it as being delivered to Tasca Ford when new for use as a marketing vehicle. It benefits from a thorough restoration and is accompanied by plenty of documentation detailing its ownership history. The Wimbledon White exterior makes this stand out among other Mustangs and the Lightweight body should certainly help it outperform other Mustangs as well.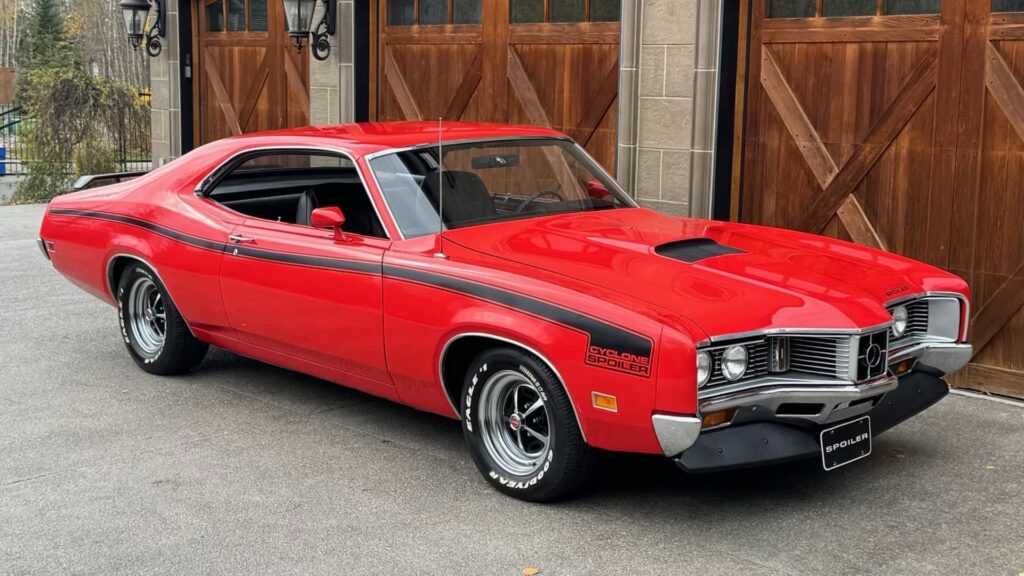 Mercury muscle cars aren't as well-known as those of Ford or other major manufacturers, but this 1971 Mercury Cyclone Spoiler is an example that should not be missed. It's one of 74 that were produced with the Ram Air-equipped 429 Cobra Jet V8 and a four-speed manual transmission. This particular car features power steering and power brakes with front discs, as well as the competition handling package. Its T-handle shifter goes well with the 8,000 RPM tachometer and the time and effort put into its rotisseries restoration really shows. For the enthusiast who wants a muscle car, but also wants something a little different, this may be the car of choice.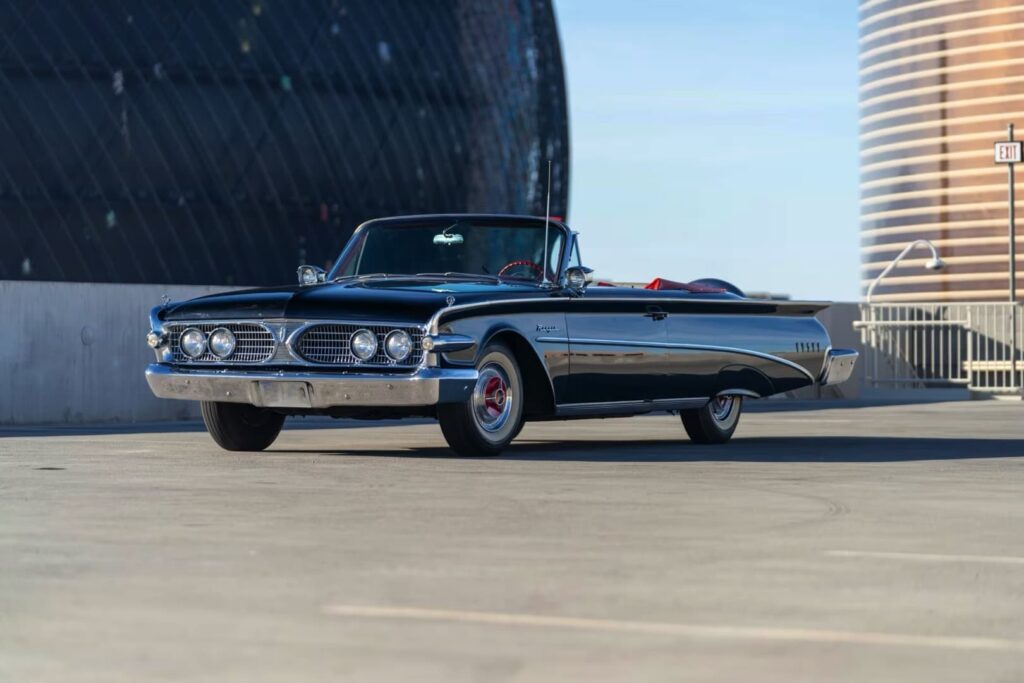 This 1960 Edsel Ranger Convertible is one of 76 that were built in 1960 and is believed to be the only one finished in Black with a red interior. It's powered by a 352 cubic inch V8 that produces 300 horsepower and is paired with a column-shifted automatic transmission. It's equipped with air conditioning, power steering, and power brakes. The Edsel brand never took off, due in large part to the rather unique styling of the front grille on its eponymous model, but the Edsel Ranger Convertible has a much cleaner look and is the right combination of 50s styling without being "too 50s" if that makes sense.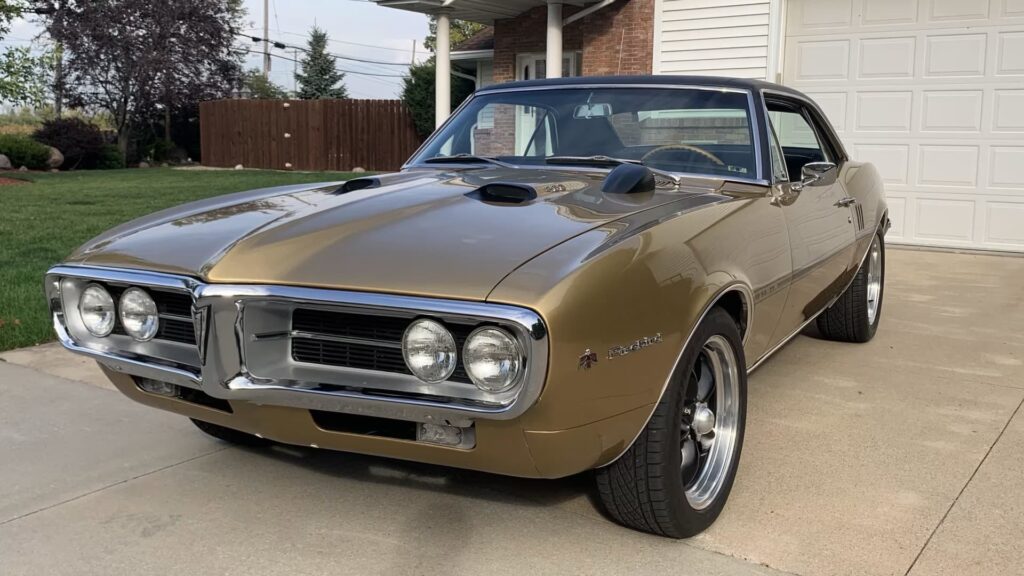 Finished in Gold paint with a Black interior, this 1967 Pontiac Firebird 400 is well documented and is known to leave the factory with its special color specification. The 400 cubic inch V8 that powers it is a date-code correct example and is paired with a rare Turbo Hydra-Matic automatic transmission. It's equipped with power steering and power brakes that have been upgraded to four-wheel discs. It comes with its original owner's manual and Protect-O-Plate along with plenty of PHS documentation.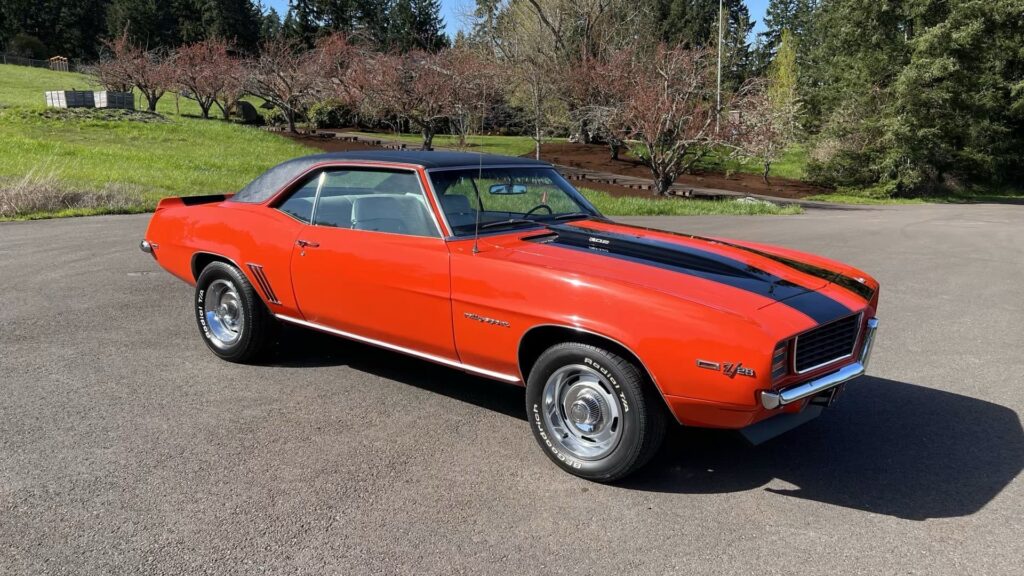 This 1969 Chevrolet Camaro RS Z28 is a numbers matching example with a 302 cubic inch V8 that sends 290 horsepower to its original Muncie M22 Rock Crusher four-speed manual transmission. A bit of a side note, but "Rock Crusher" is a great name for a transmission! The car was restored to its rare factory color combination of Hugger Orange with a Black vinyl top and is still wears its original white interior. The original wheels are included in the sale, as well as the original heads, intake and carburetor. This is expected to get lots of attention when it hits the auction block.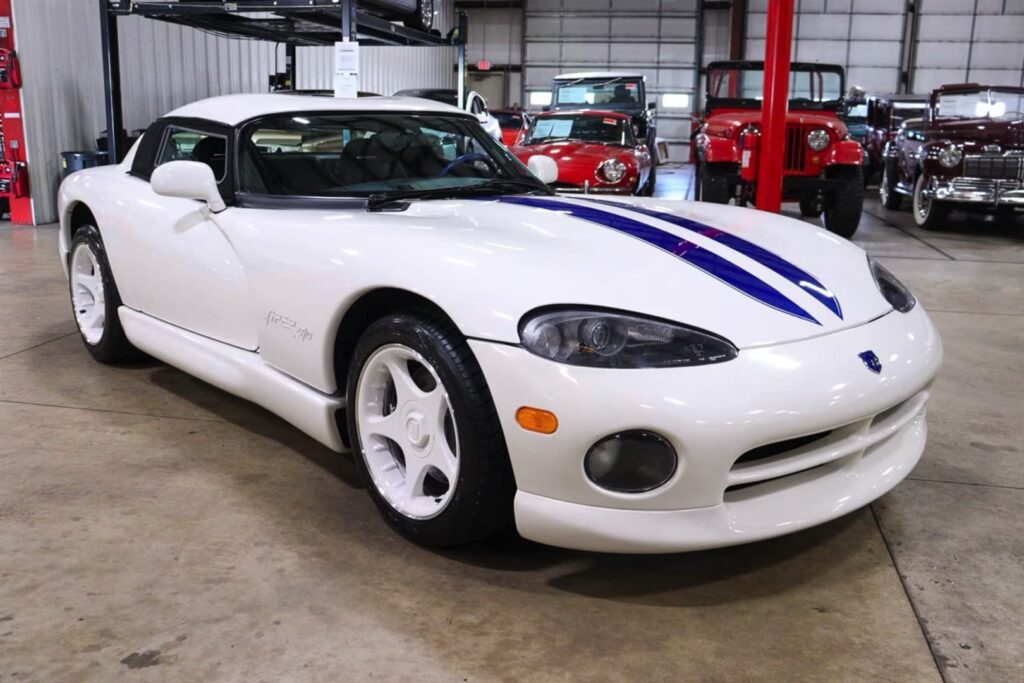 The Dodge Viper is an increasingly collectible car and low mileage examples from the earlier years of production are increasingly difficult to find. That's why this 1996 Dodge Viper RT/10 Roadster finished in Stone White with a Charcoal interior is so enticing, having covered just 396 miles since new. It's a one-owner car and unmodified which means it's 8.0L V10 should produce the same raw 415 horsepower to send through its six-speed manual transmission as when it left the dealership. It has the requisite black cloth soft top as well as a white factory-equipped hardtop, factory car cover, and factory tonneau cover. It's also equipped with air conditioning, should the next owner decide to put some real miles on it!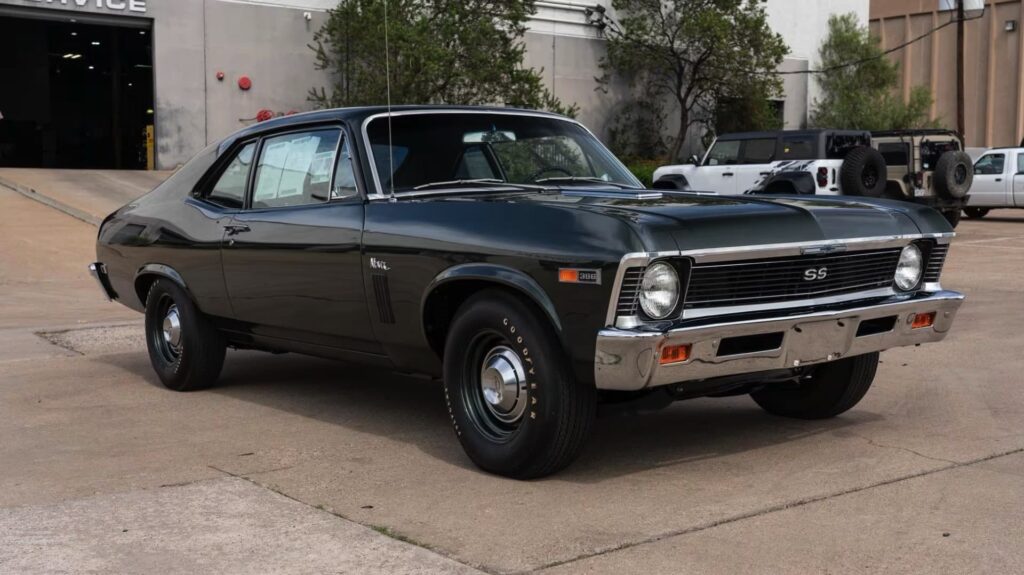 This 1969 Chevrolet Nova SS is equipped with the same L78 V8 that it left the factory with, as well as its matching-numbers M-20 four-speed transmission. It underwent a thorough rotisserie restoration in 2011 and presents very nicely. It's finished in its factory color of Fathom Green with a black interior and is equipped with power steering and power brakes. A partial original build sheet is included along with documentation from GM of Canada indicating it was equipped as it currently sits when it left the factory. This is an excellent example of the Nova SS and should appeal to plenty of bidders when it his the block in Las Vegas.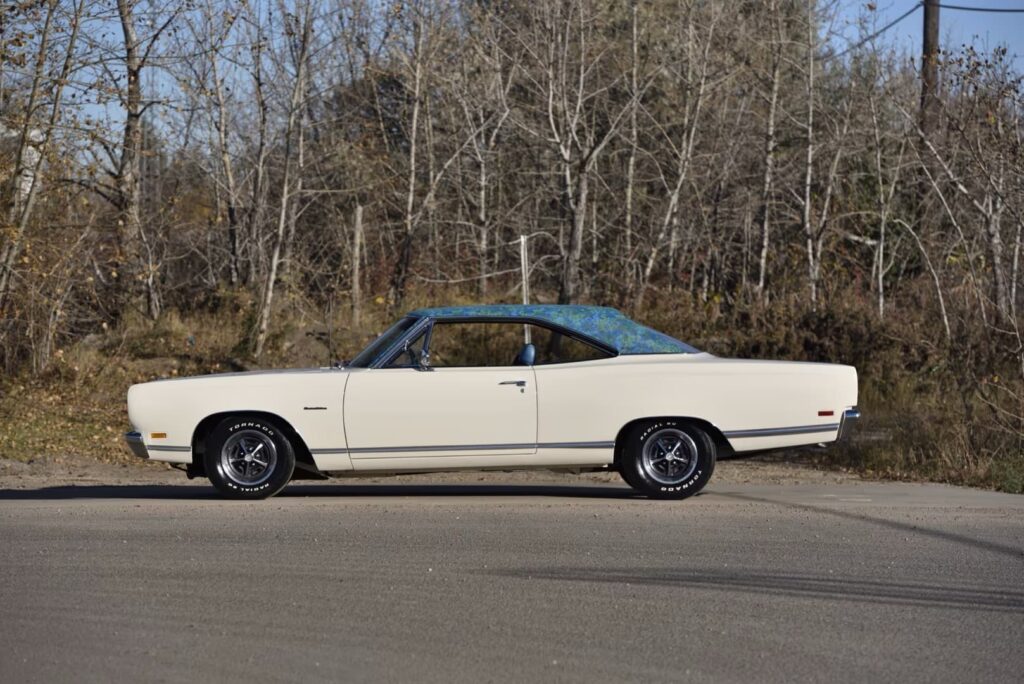 The Plymouth Satellite Mod Top is the sort of car that's so weird, it's awesome. This is one of 1,637 examples of the Mod Top that were built for 1969 and is equipped with a 318 cubic inch V8 paired with an automatic transmission. It benefits from a frame-off restoration and is finished in its original Spinnaker White. The Mod Top was only built for two years and fewer than 3,000 were produced. The remarkable floral print design on the vinyl top is also featured on the upholstery and inner door panels. This car features power steering and will leave its new owner the talk of the next cruise night.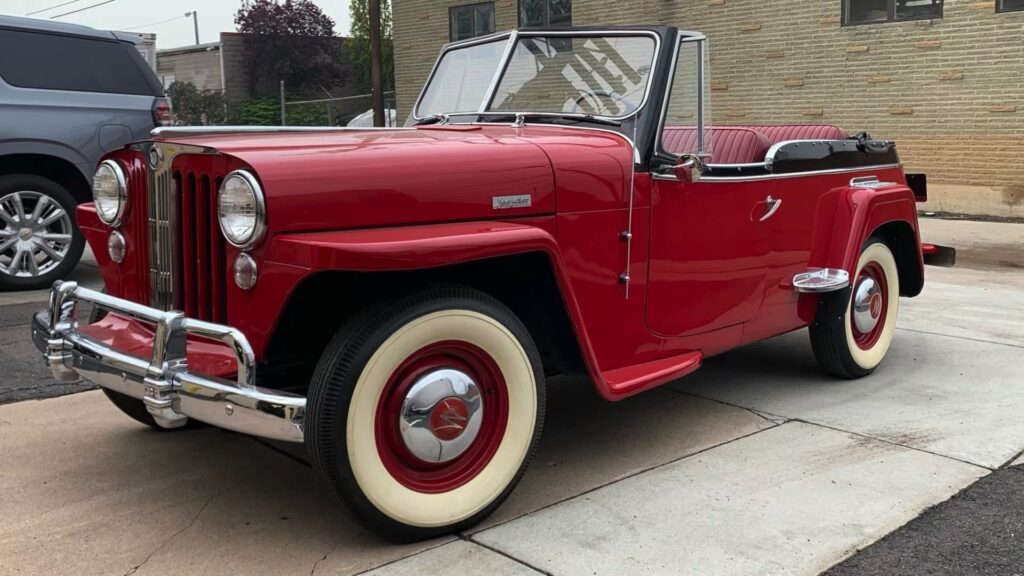 There was a time when one couldn't avoid Jeepsters at collector car auctions, but they've become rarer as time went on. This 1949 Willys-Overland Jeepster was professionally restored and is one of only 653 Jeepsters that were equipped with a six-cylinder engine when new in 1949. Sure, that 161 cubic inch inline six-cylinder only produces 90 horsepower, but it's paired with a three-speed manual transmission with overdrive that should make this as much fun to drive as it looks. It's been upgraded to a 12 volt electrical system and is equipped with an upgraded stereo, so it's not exactly as it left the factory but it is improved in every way imaginable. There's certainly still a market for these so expect it to get a solid amount of attention and bidding when it crosses the block at Mecum.