Eleven Cars to Watch in Dallas
Mecum's eagerly awaited return to Dallas is this week and the cars and trucks on offer are, frankly, stunning. Everything from muscle cars to JDM imports and even a pickup unlike any other we've seen will cross the auction block. It's tough to pick a top ten, so here are 11 cars to watch on the block at Mecum in Dallas.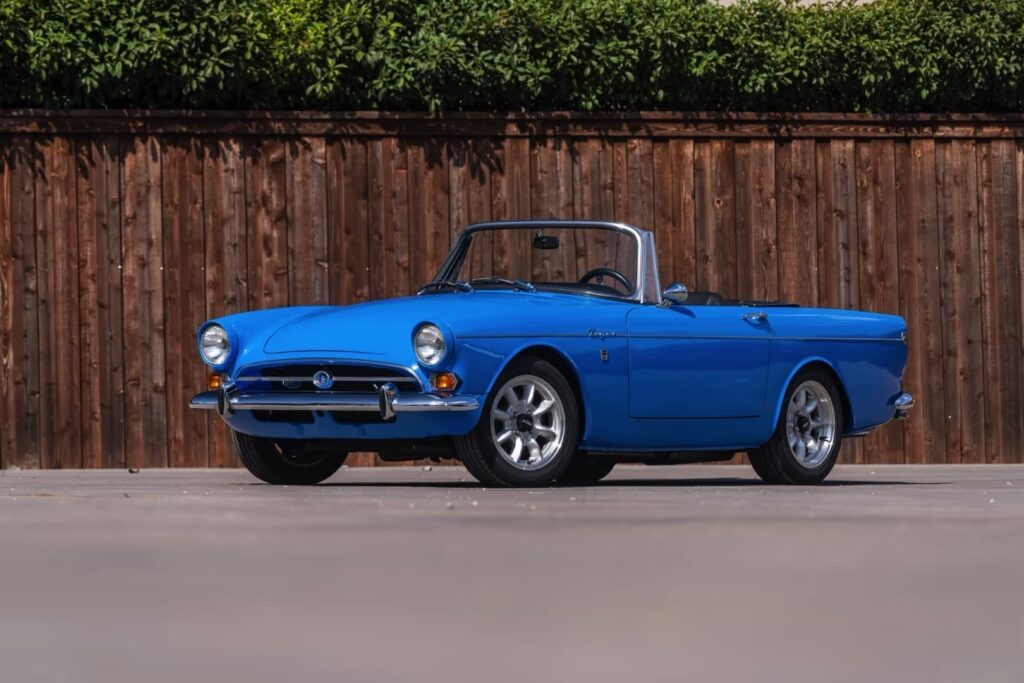 This is a great example of one of the lesser known cars developed by Carroll Shelby. Based on the Sunbeam Alpine, the MkI was powered by a 260 cubic inch V8 produced by Ford. The short-lived project ended after Chrysler took over British Rootes Group and didn't have a suitable replacement engine.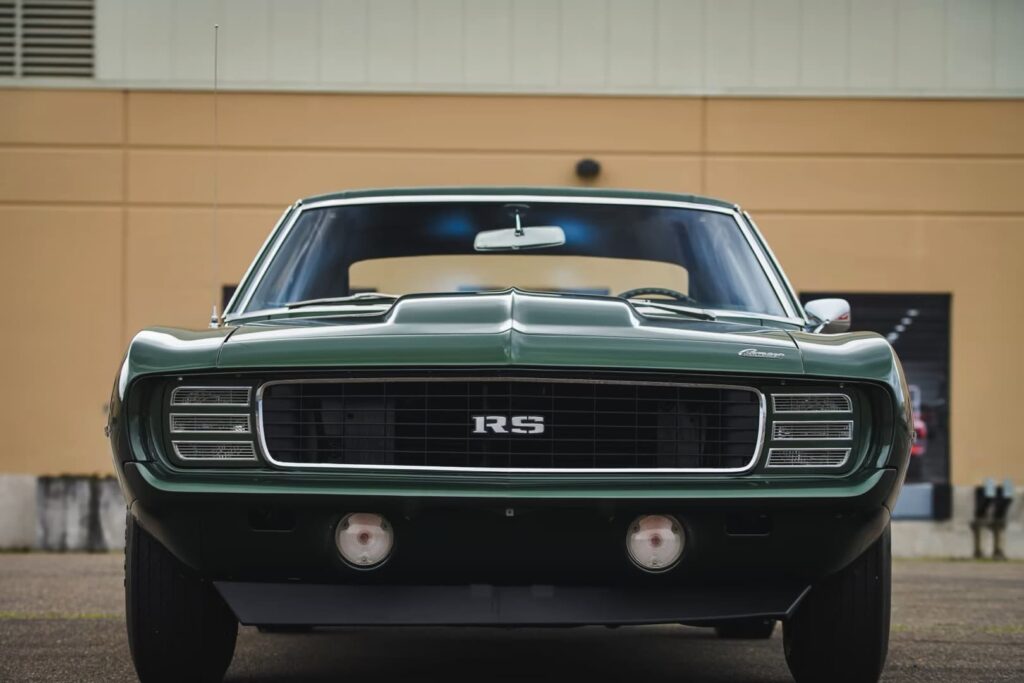 Berger Chevrolet of Grand Rapids made a name for themselves ordering a variety of COPO Camaros, including this one being offered at Mecum's 2023 Dallas auction. This is one of 58 COPO Camaros built equipped with the RS package and is powered by the L72 427 cubic inch V8 that produces 425 horsepower. The engine is paired with a Turbo 400 automatic transmission and a Positraction rear end. It underwent a comprehensive restoration and includes a Certificate of Authenticity.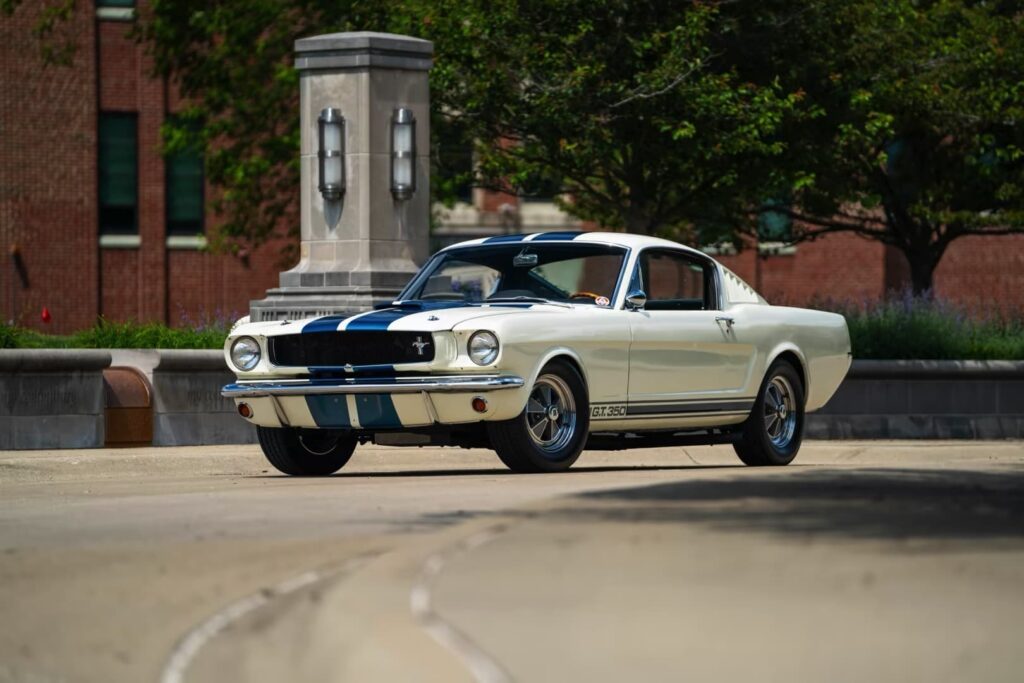 Following success with the Cobra, Carroll Shelby went all-in with the 1965 Shelby GT350. This example sports a matching numbers engine and transmission and is well documented all the way back to its original delivery in Ohio. It's listed in the Shelby Registry and has been maintained well over the years with a primary focus on mechanical elements, keeping it in reliable condition suitable for driving. This seems to be a great example of a limited production Shelby that a new owner shouldn't be afraid to take on the road.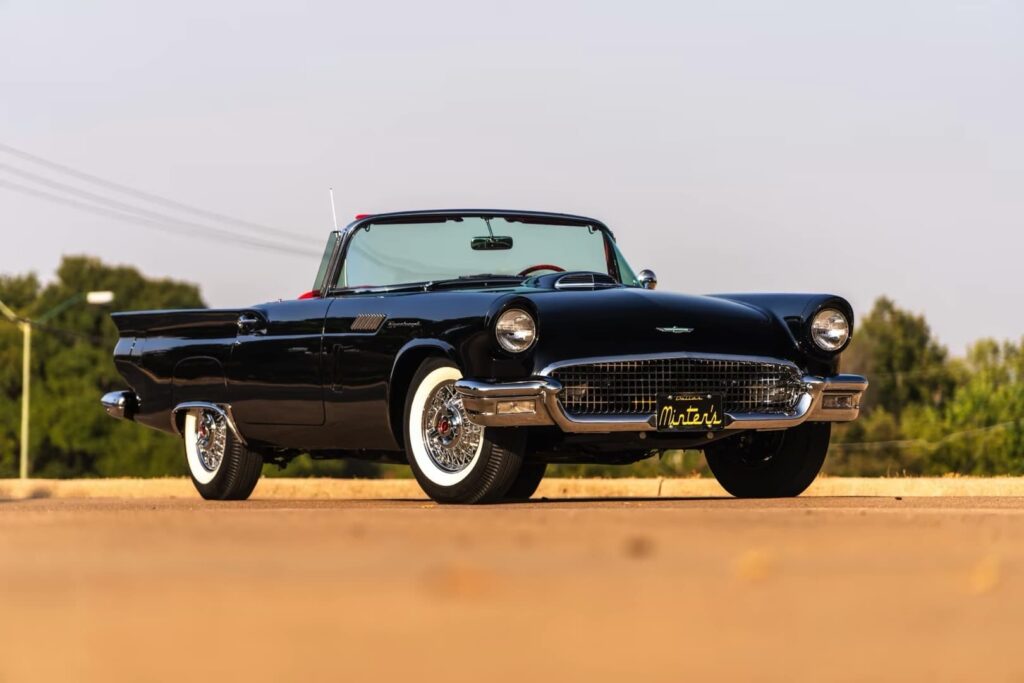 The F-Code engine is the pinnacle of options for the first-generation Thunderbird. Its 312 cubic inch V8 was supercharged and produces 300 horsepower. Production was extremely limited with only 196 F-Code Thunderbirds built as noted in the F-Bird Registry. This car completed a body-off restoration and is finished in Raven Black with a Torch Red interior. It comes from the collection of Amos and Justin Minter. Amos Minter is a legendary name in the Thunderbird world and appeared on What's My Car Worth? at Barrett-Jackson.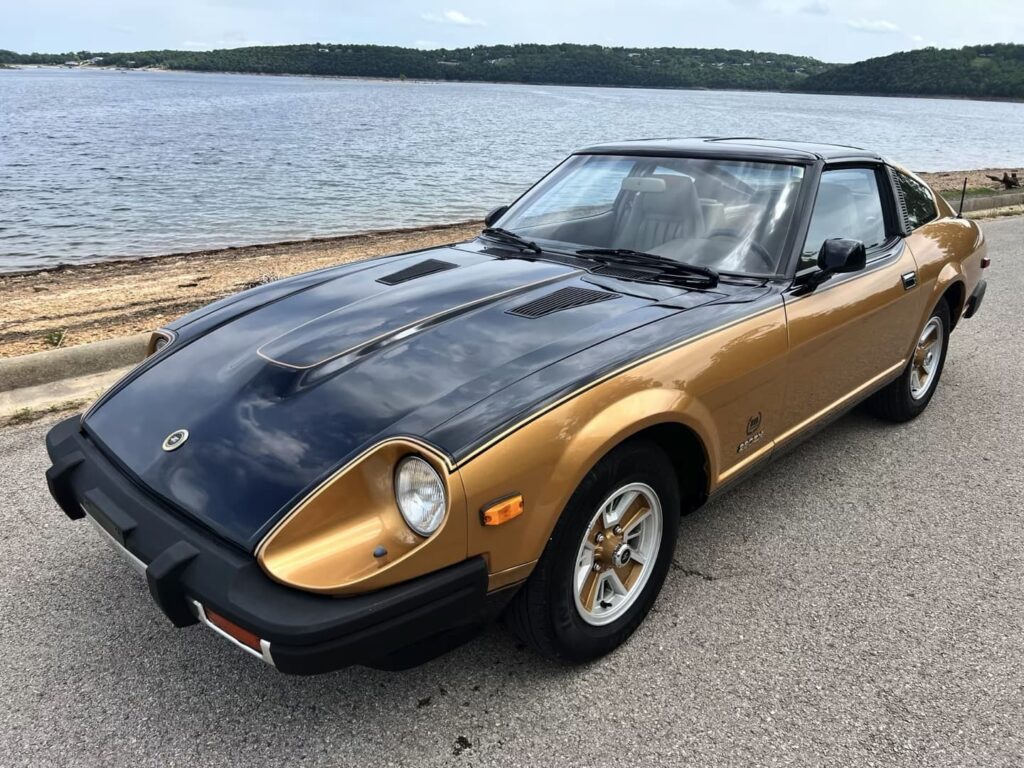 This is a very well-maintained, unrestored 280ZX 10th Anniversary Special Edition with relatively low mileage. Datsun built a total of 3,000 examples of this car and the one on offer presents very nicely with its black and gold exterior finish. Powered by a 2.8L inline six-cylinder engine paired with a five-speed manual transmission, this is an excellent example of a car that is expected to become more important to the overall market in the coming years.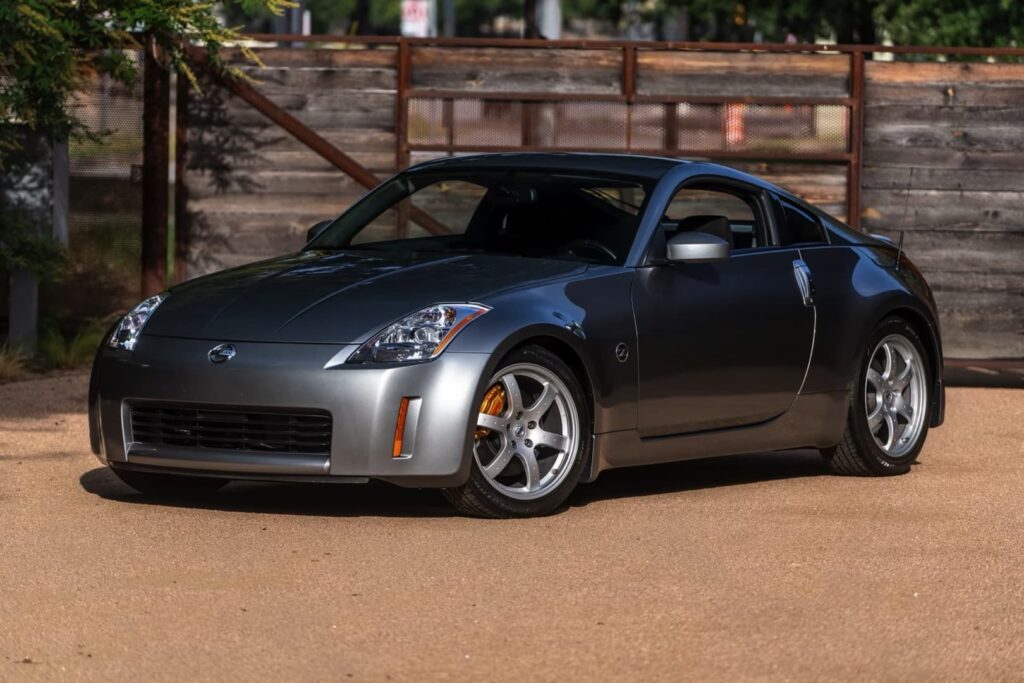 Mecum is presenting bidders with an extremely rare, once-in-a-lifetime opportunity to buy the first 350Z ever built. This car, with serial number 0001, shows only 233 miles since new and has been on display for the past 20 years by two Nissan dealerships in Washington and Texas. It's equipped with a six-speed manual transmission and the track equipment package, but realistically this car won't be seeing much use on the road. It's a chance to get in the 350Z market before it starts taking off like its older siblings.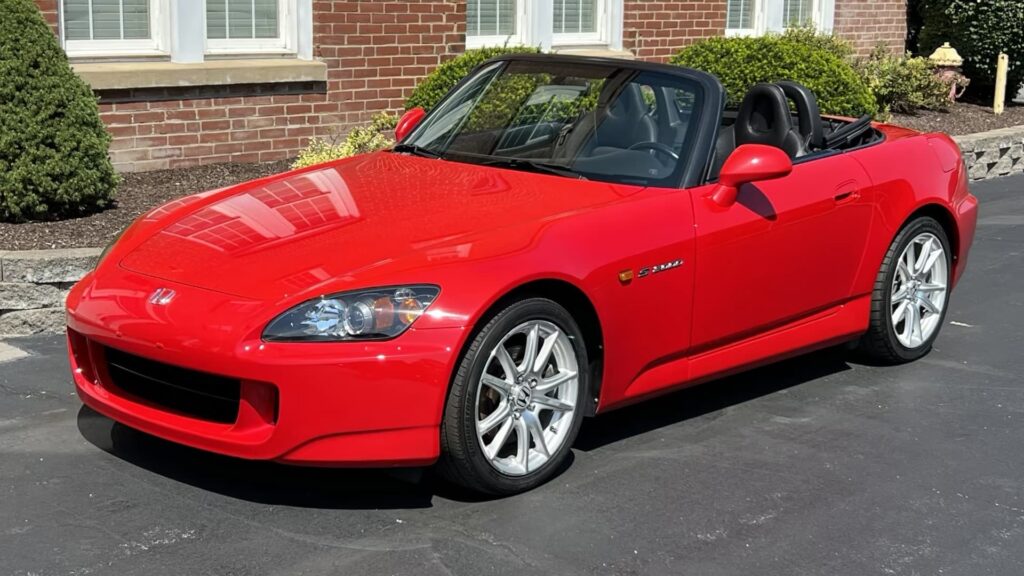 The Honda S2000 has become a legendary car since it was introduced. It was developed from a concept car called the SSM and shows what Honda was capable of producing when it was new. Its 2.0L four-cylinder engine red lines around 9,000 rpm and the car handles extremely well thanks to its weight distribution and rear wheel drive. The one on offer has a bit over 75,000 miles which is respectable for a car that many owners drove every opportunity they got. Similar to the 350Z being offered in Dallas, this is a car that will likely increase in value as younger collectors enter the market.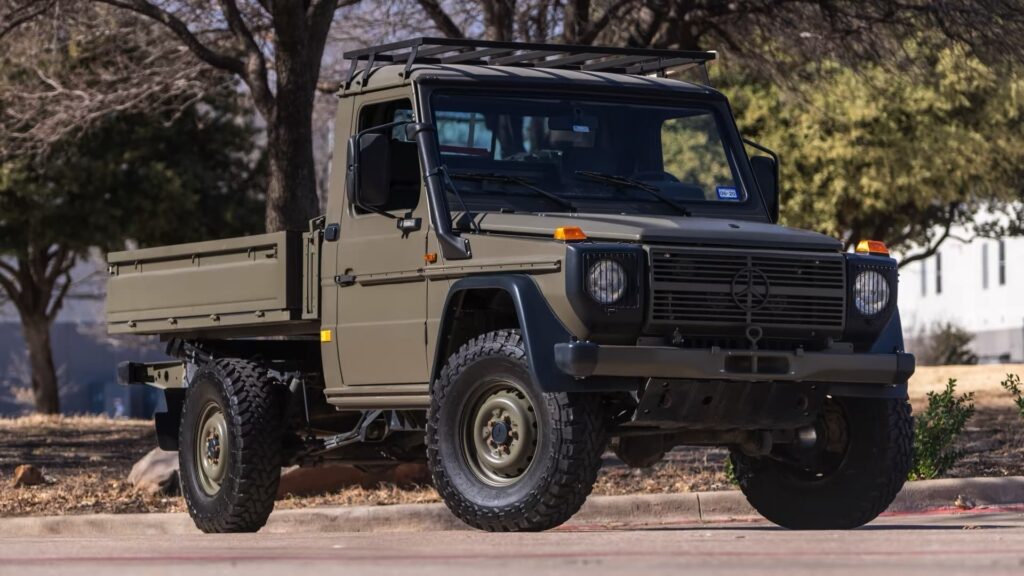 This is an extremely rare example of a pickup produced by Mercedes-Benz. In fact, this is one of only nine that are known to have been imported to North America. It underwent a frame-off restoration and is finished in Fresh Green paint with a black interior. It may not appeal to the same bidders in search of a classic Chevy or Ford pickup, but its rarity and unique capabilities will certain draw interested bidders.
Powered by a 455 cubic inch V8 that produces 370 horsepower, this 1970 Oldsmobile 442 W-30 presents nicely in Rally Red with a black interior. It features a matching numbers engine and transmission and was used by Lane Collectable to create a limited edition run of 1/18 scale models. It's won numerous awards and is currently equipped with an 8-track AM/FM stereo, although the original AM stereo is included. This 442 should get plenty of attention and is likely the "right" car for more than one bidder in Dallas.
A relatively low mileage example of the Grand National, this car has covered 26,125 miles since new. It's powered by the turbocharged 3.8L V6 that's paired with an automatic transmission. It received some paint work earlier this year as well as an OEM steering wheel along with new plugs, wires, and coil packs. It's not the same as a GNX, but it's still a more attainable example of the remnants of Buick's muscle car line from the 1980s.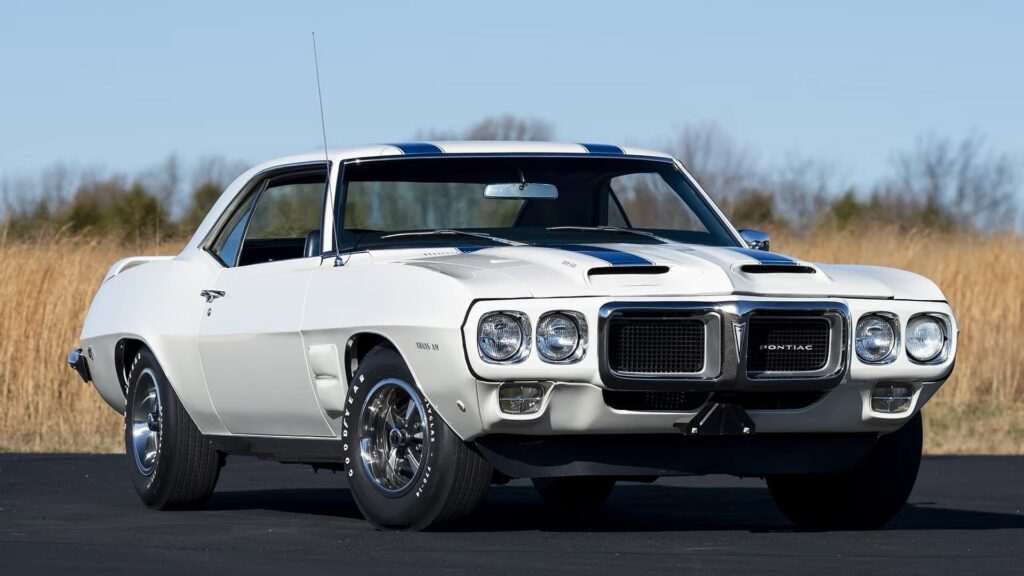 One of just 127 Trans Ams built with an automatic transmission for 1969, this is equipped with its matching numbers 400 cubic inch V8 as well as power steering and power brakes. PHS documentation is included with the car and it's equipped with the very rare factory air conditioning option. It presents nicely in Cameo White with Tyrol Blue stripes and a blue interior, having undergone a comprehensive restoration. This should be a difficult car for Pontiac enthusiasts to pass up when it hits the block in Dallas.