Parham Estate Collection Top Sales
Mecum held the John Parham Estate Collection sale at the National Motorcycle Museum in Anamosa, IA earlier this month and sold more than 300 motorcycles and about 1,000 examples of automobilia. Usually that last one wouldn't be something covered here, but as the Top Ten most expensive lots demonstrate, there's a first time for everything. Some very impressive motorcycles were sold, including one that belonged to Steve McQueen, proving it's all but impossible to steer away from his name in the collector car and motorcycle world.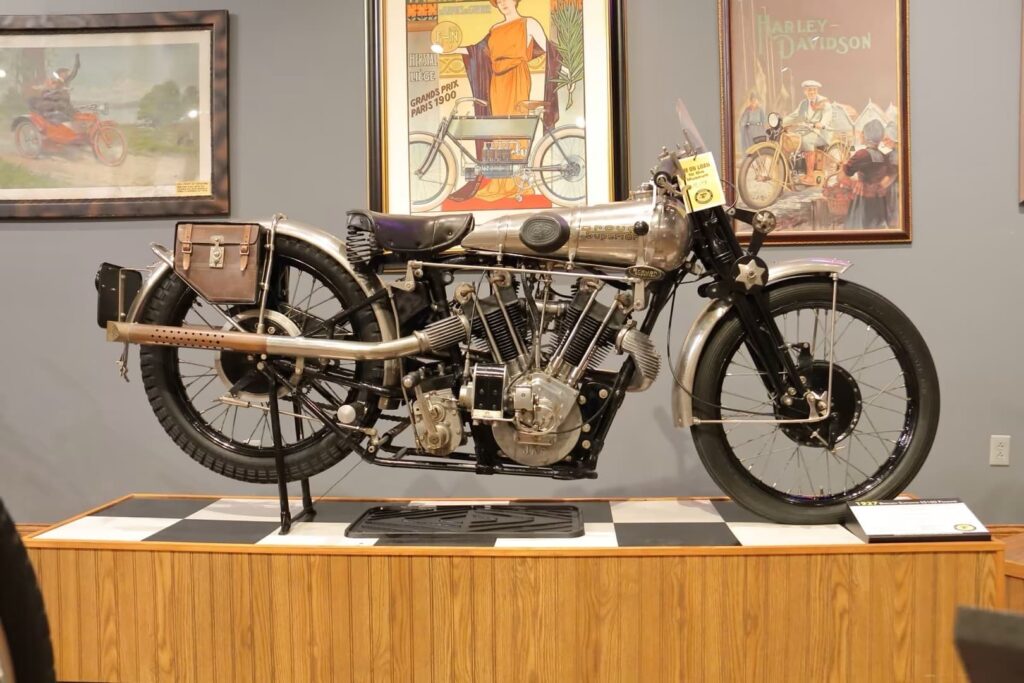 Without knowing the value of a genuine Brough Superior SS100 Pendine it might seem odd to see a replica bike at the top of this list, but a real one would cost upwards of $700,000 so the allure of a well-constructed replica is understandable. There were only 100 or so original Brough Superior SS100 Pendine motorcycles built making it a very rare bike indeed. The replica sold by Mecum here is equipped with a 998cc motor that feeds the "carbjectors" that serve as the mufflers invented by Brough. Long considered one of the greatest motorcycle designers in history, George Brough is mentioned in the same breath as Edward Turner of Trump and Pierre Terreblanche of Ducati. Hope to see this bike out on the road some day!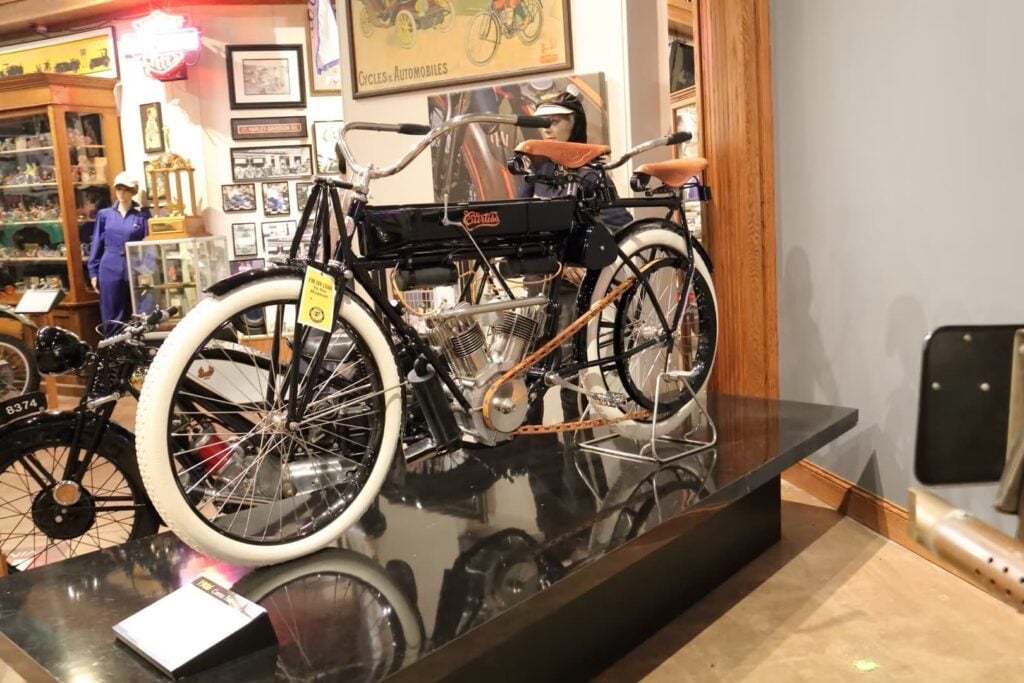 Designed by Glenn Hammond Curtiss, the 1906 Curtiss Twin was powered by a V-twin engine of Curtiss's own design. It ran noticeably smoother than contemporary bikes thanks to its all-roller-bearing crankcase and was capable of traveling 150 to 200 miles on a tank of gas, while reaching speeds up to 50 mph. A V-belt served as its transmission and was guaranteed for 10,000 miles. A particularly notable feature of the bike is the second handlebar, give a passenger something to secure him or herself on the bike.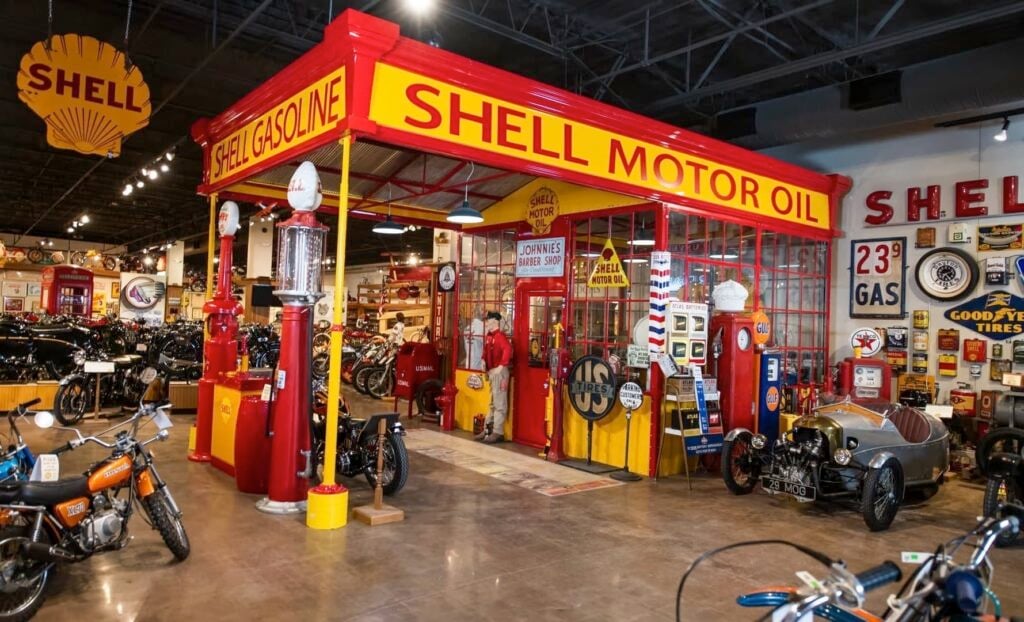 This 1920s-era Shell Service Station has been restored from original components and includes a photo of how it originally stood. A massive item to buy at an auction – 13×26 feet and 13 feet tall – it will answer that question, "Where did they get that?" once it's installed at its new owner's collection.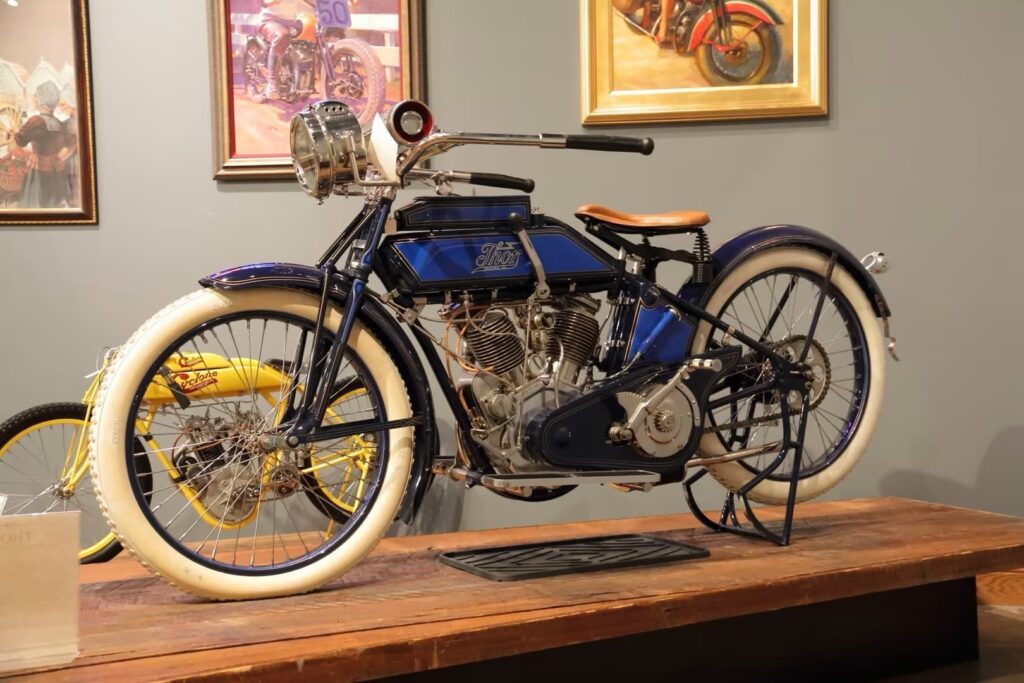 Powered by a 7 horsepower, 76 cubic inch V-twin engine that's parked with a tank shifting three-speed manual transmission, this bike weighs all of 285 lbs. This bike owes its existence to a deal between Oscar Hedstrom, who helped found Indian Motorcycles, and the Aurora Automatic Machinery Company. Aurora manufactured parts for Hedstrom with the agreement that they could build the same components for other companies, leading to the founding of the Thor Motorcycle and Bicycle Company. The components were so popular that at one point Sears, Torpedo, Reading-Standard, and Racycle motorcycles all included Hedstrom-designed, Thor-produced engines – that is, until the licensing agreement ended in 1907. That was when the first Thor motorcycles started being produced and featured improvements such as automatic inlet valves, chain drives, and V-twins as early as 1910. This 1916 Thor Model U benefits from all Aurora learned in the early days of building components for Hedstrom and stands as an excellent example of the early days of motorcycle engineering.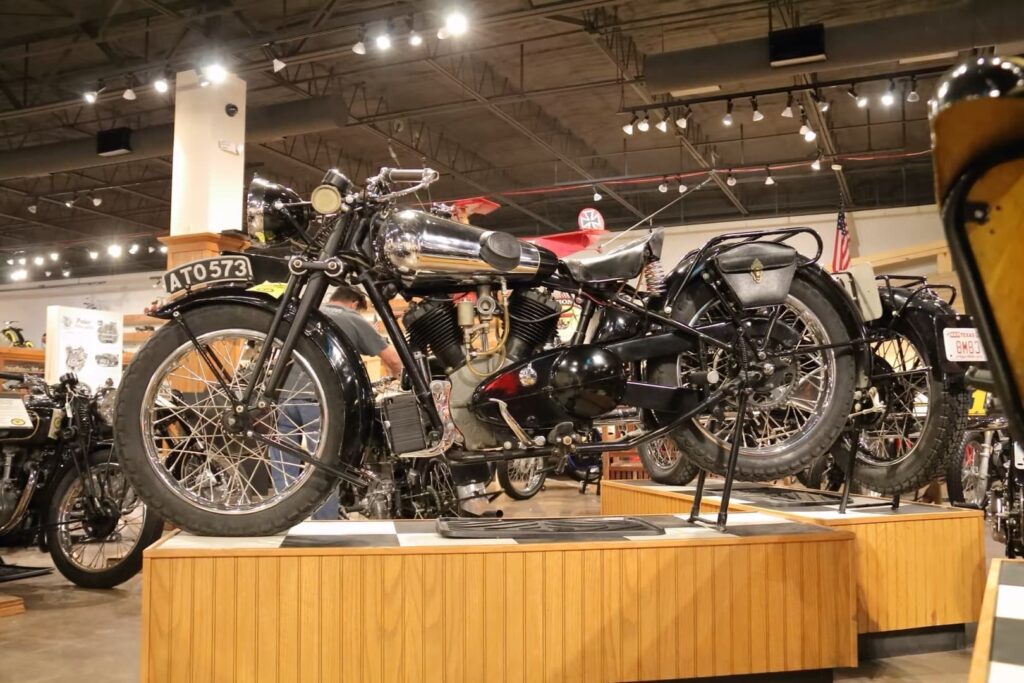 This 1933 Brough Superior 11.50 is powered by a 1,096cc J.A.P. V-Twin engine that's paired with a four-speed transmission. This was the first year of production for the 11/50 and this is one of only 308 examples built over the course of seven years. It features the one-year-only bevel driven magneto and an enclosed chain drive. The engine proved so capable that it was able to achieve similar performance as the SS100 with only mild tuning. A well restored example of the 11.50, this should provide a wealth of enjoyment for its new owner.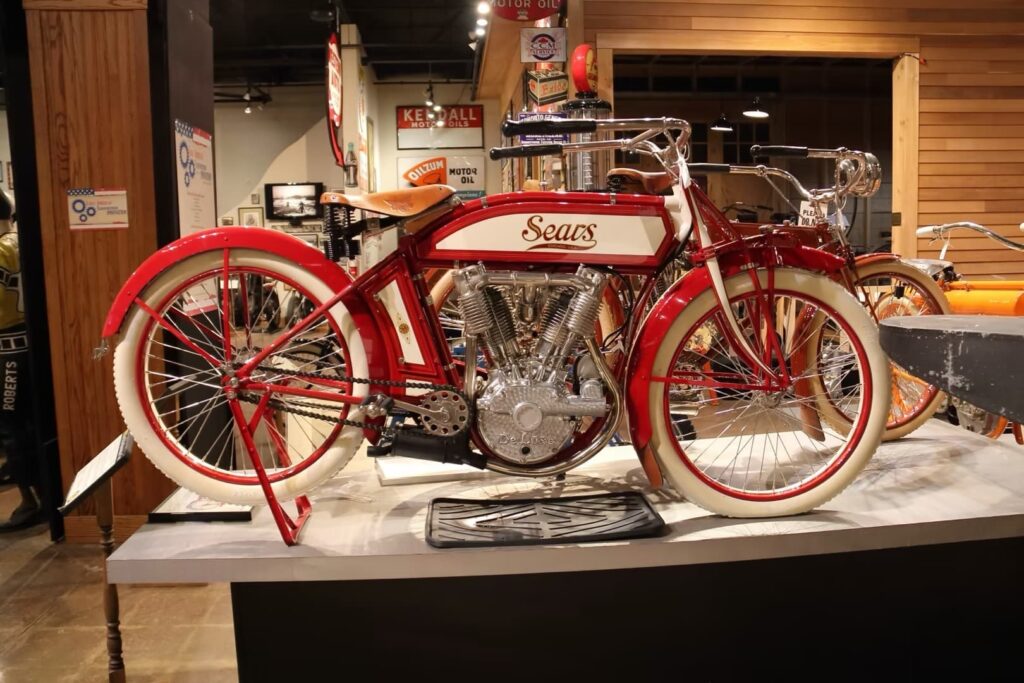 This Sears Dreadnaught is powered by a 71 cubic inch "De Luxe" V-Twin that produced 9 horsepower. Bought from the Sears Roebuck company, via their ubiquitous catalog, this is a fascinating example of a motorcycle from a time when manufacturers were transitioning from outsourcing production of key components to building everything in-house. Sears kept with the proven strategy of outsourcing manufacturing – the engine on this bike was built ty the F. W. Spacke Company in Indiana. As popular as the Sears-branded bikes were, the company ceased selling them in 1916, simply adding to the rarity and desirability of this Dreadnaught.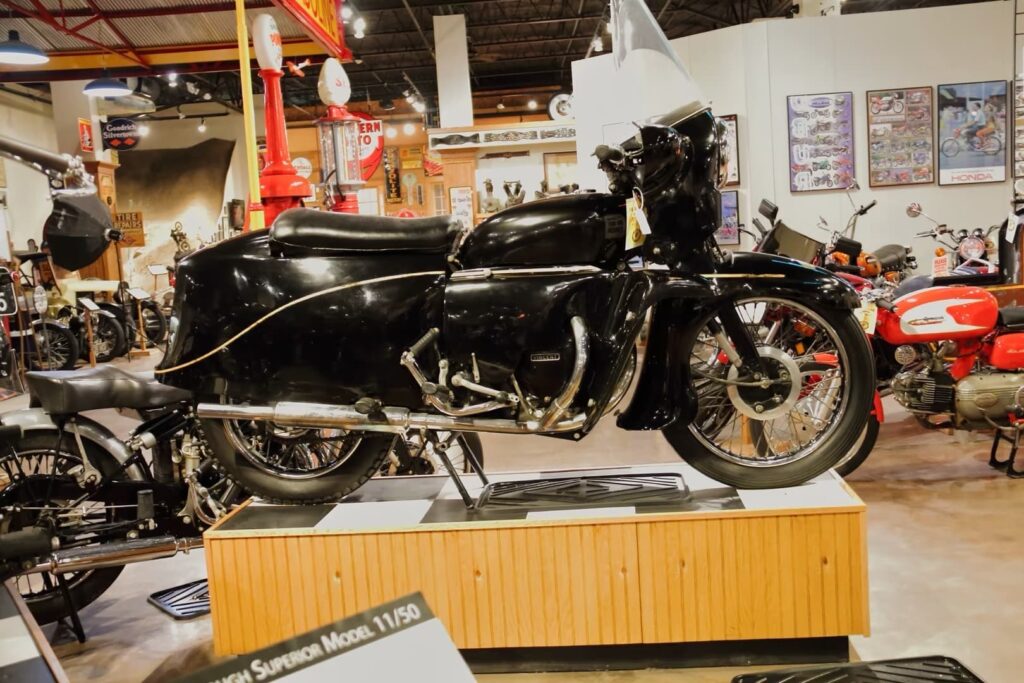 Built in the final year of Vincent Motorcycle production, the Black Prince was the more refined sibling of the Black Shadow. It's estimated that a total of 200 examples of the Black Prince were built, powered by 998cc V-Twin engines that produced 52 horsepower. This bike is equipped with a four-speed manual gearbox and the obligatory black tank, fairing, fenders, and side panels. Unlike the Black Shadow, this model is equipped with a windshield. It's believed that the introduction of the Black Prince and the other models built by Vincent with cladding did nothing to stop the downfall of the company, following months of delay between their introduction and sale to the public. This was an excellent opportunity to buy a remarkably rare motorcycle.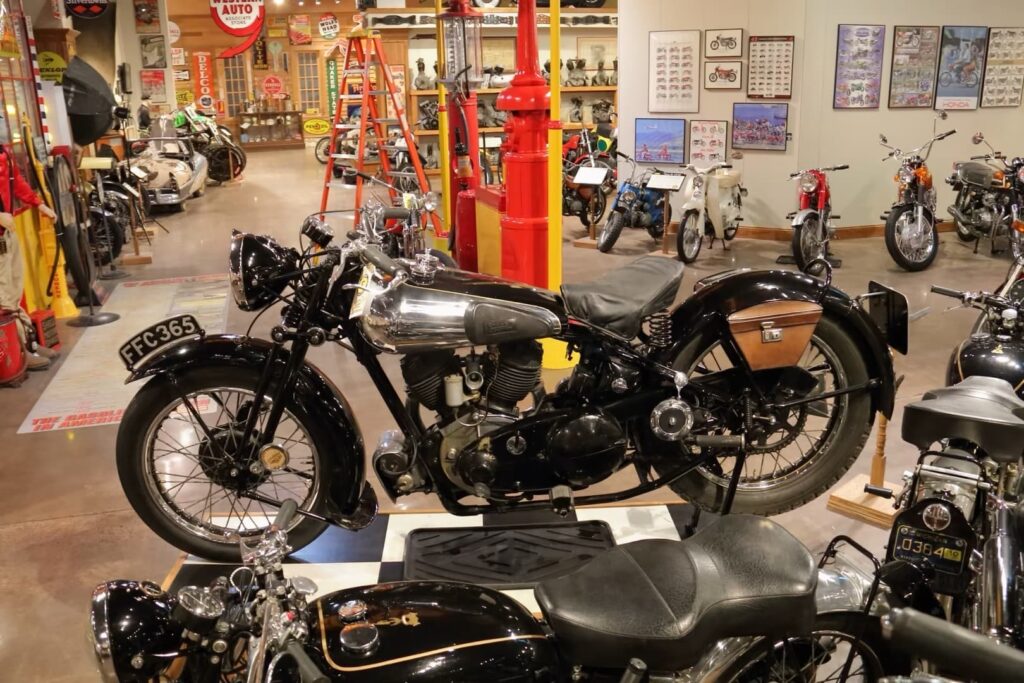 The Brough Superior SS80 was considered the pinnacle of touring motorcycles in the 1920s and 1930s and the one sold by Mecum was a well-restored example. The Brough Superior line of motorcycles were said to be the most expensive in the world, but had a reputation as also being the fastest and most luxurious. They were often referred to as the "Rolls Royce of motorcycles."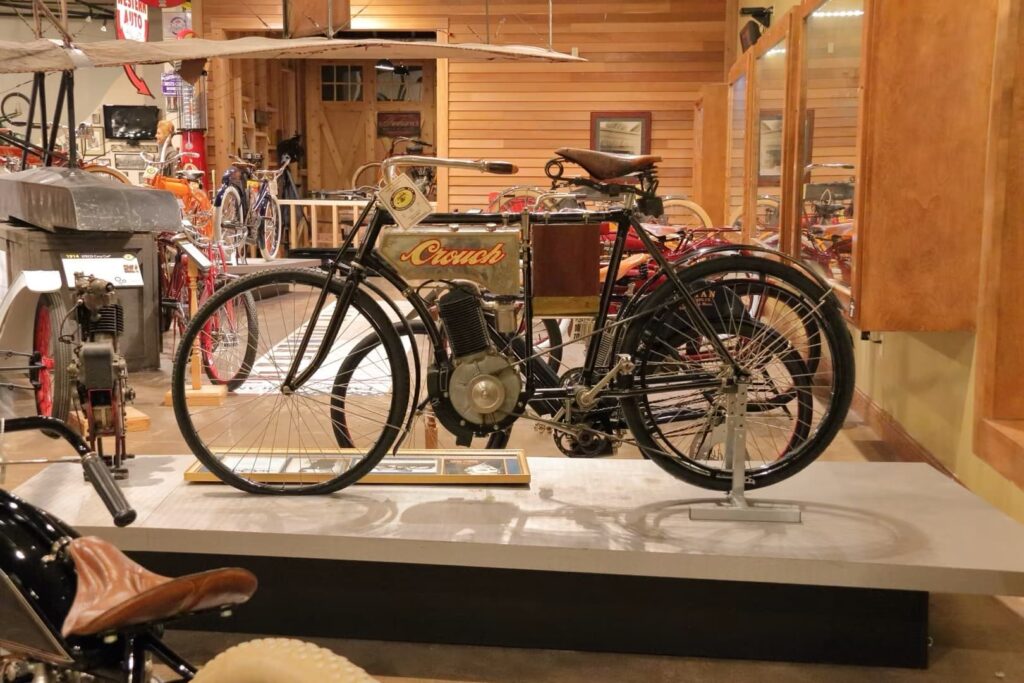 This 1906 Crouch Model 154 was once owned by Steve McQueen, though unlike the Ferrari 275 GTB/4 that recently sold in Monterey, it should be right at home with a value around $100,000. Equipped with a single-cylinder engine that puts out 3 horsepower, the whole machine weighs just 140 lbs. It's a bit more advanced than most of the bikes of its day, with more of a modification from a regular bicycle frame than most featured, lowering the height of the engine and therefore the center of gravity, undoubtedly providing a more stable and enjoyable riding experience. As Crouch ceased operations in 1909, this 1906 example offered a rare opportunity to add a classic bike that had been in the hands of Steve McQueen to a lucky bidder's collection.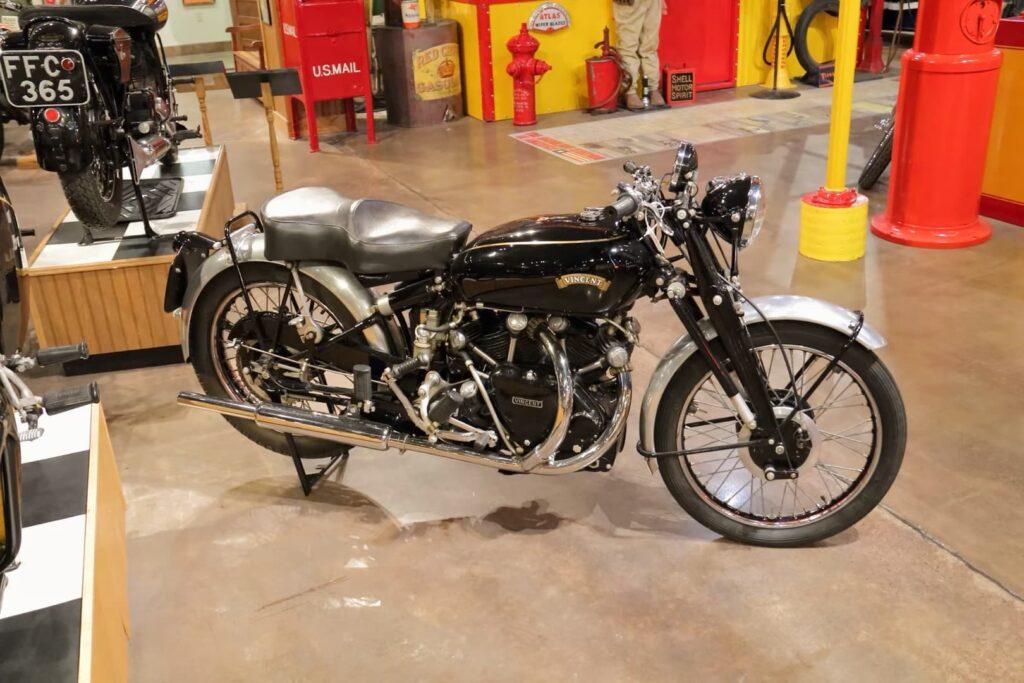 It's impossible to think of classic motorcycles without the Vincent Black Shadow coming to mind. There was a time when this would have been a solid six-figure sale, but as with cars from the 1950s, the market for the Black Shadow has been shrinking. That's not all bad though – for collectors who want to own one of the most famous motorcycles of all time, it just makes it more attainable. Selling for $93,500, this was definitely well-bought.