Top Results from Mecum Indy Fall 2023
Mecum had quite the selections of cars on offer at their Indy Fall 2023 auction and some of the top performing lots came as quite a surprise. Certainly not common to see a custom pickup built out of multiple dump trucks in the Top Ten results at an auction like this, but it's a bit easier to understand after reading about the custom build. But the top of the list is claimed by a Shelby which seems appropriate.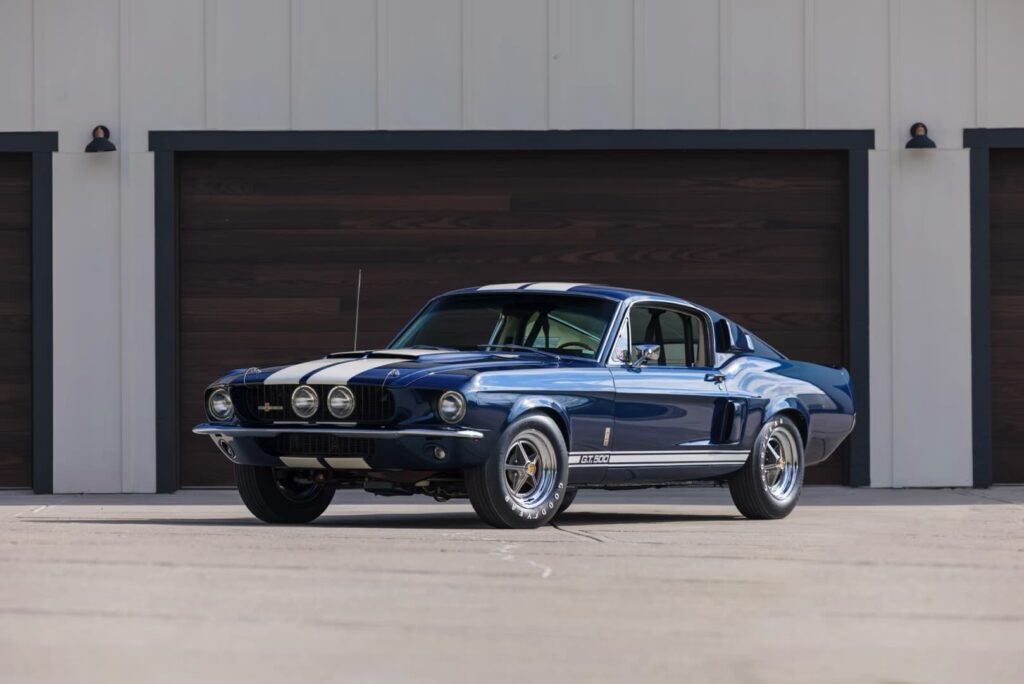 The top seller at Mecum's Indy Fall 2023 auction was the 1967 Shelby GT500 Fastback that was restored by Barry Rabotnick and Legendary Motorcar with an engine built by Survival Motorsports. The Nightmist Blue paint and rare Parchment interior make this GT500 really pop so while $275,000 may seem like a lot for a '67 GT500, it's understandable that the bidding went that high.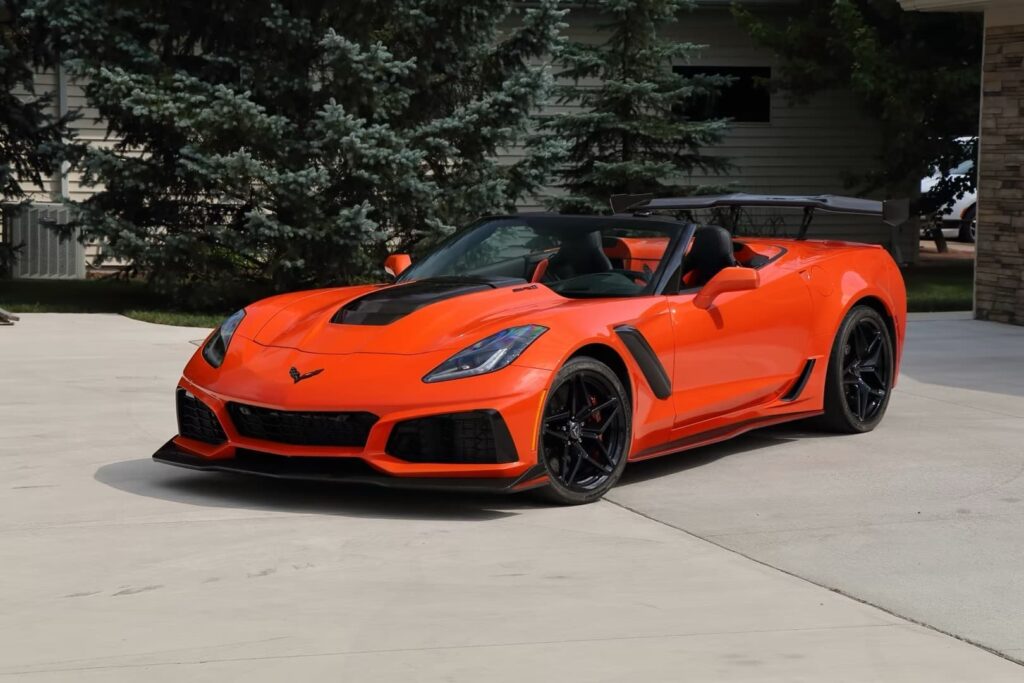 The 2019 Chevrolet Corvette ZR1 Convertible really lives up to the Corvette name and the one sold by Mecum is one of 197 finished in Sebring Orange paint. It seems like a sure thing as a future collectible and its previous owner seems to have kept that in mind, having put only 559 miles on it since new. Powered by a 6.2L V8 that produces 755 horsepower, this was arguably the most powerful and advanced Corvette ever built when it was introduced.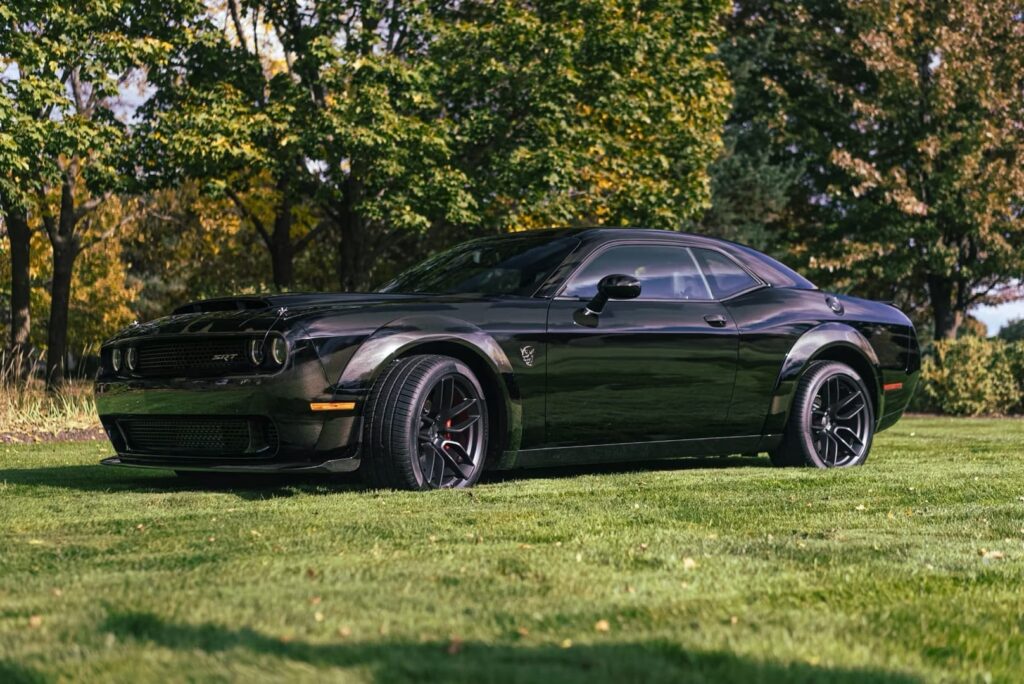 Powered by a supercharged 6.2L Hemi V8 that produces 808 horsepower that's paired with an automatic transmission, this custom 2018 Dodge Challenger SRT Demon is one of just five examples equipped with a carbon fiber body by SpeedKore. It's the only one of those five finished with a Black Tear Away exterior and it includes a letter of authenticity. Having only traveled 926 miles since new, it was offered with a set of race tires to really put the Hemi to the test.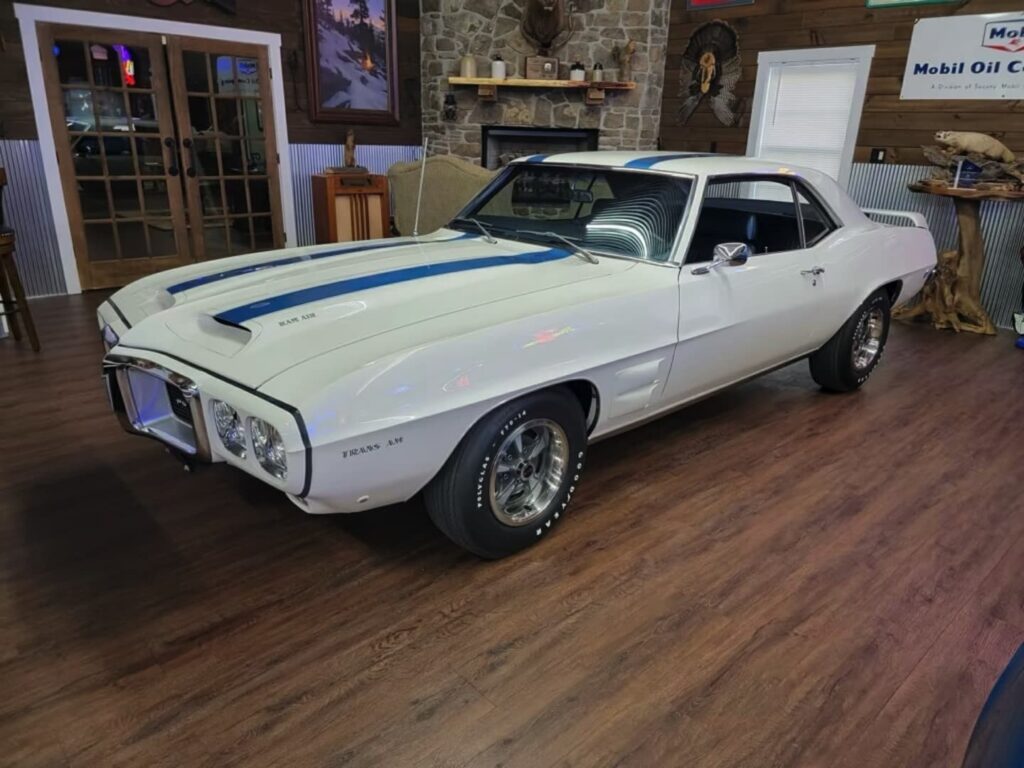 Considered one of the most iconic muscle cars built, this 1969 Pontiac Firebird Trans Am is from the first year of the Firebird Trans Am, a model that was produced in different variations until the early 2000s. This example is one of only 520 equipped with the Ram Air III engine and a four-speed transmission. This matching-numbers example is equipped with power steering and power brakes.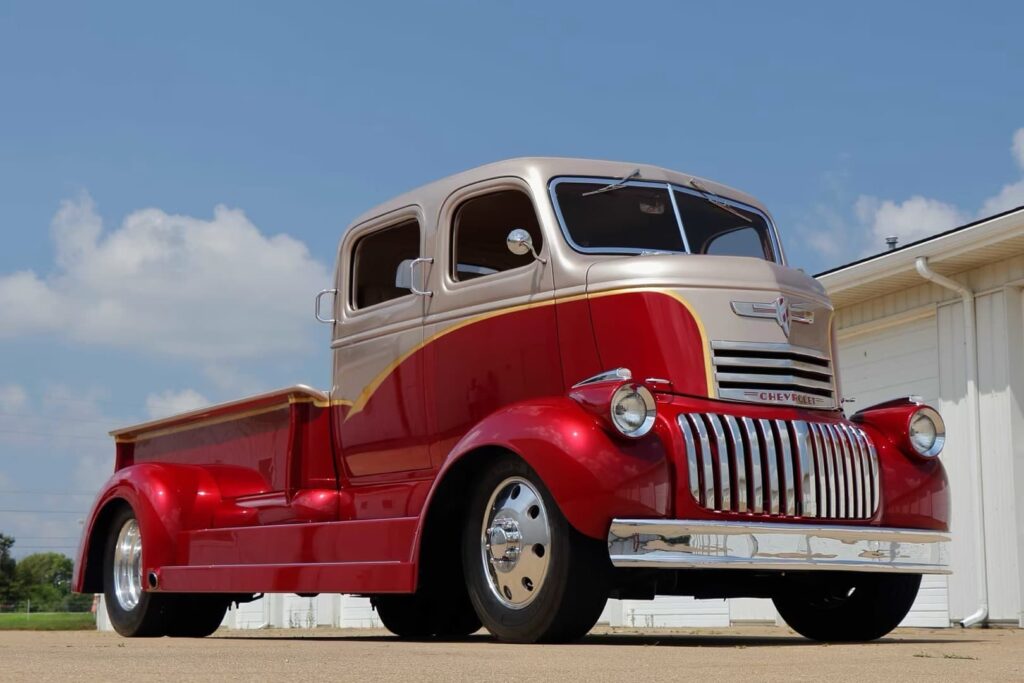 This is a very unique custom truck that required two dump truck cabs to fabricate its custom four-door cab. The floor of its bed is hydraulically powered and can reach the ground to make loading ATVs or other vehicles easier. It took 10 years to complete this build and it cost $700,000 so it's not well-sold in a financial sense selling for $159,500, but its new owner should enjoy it.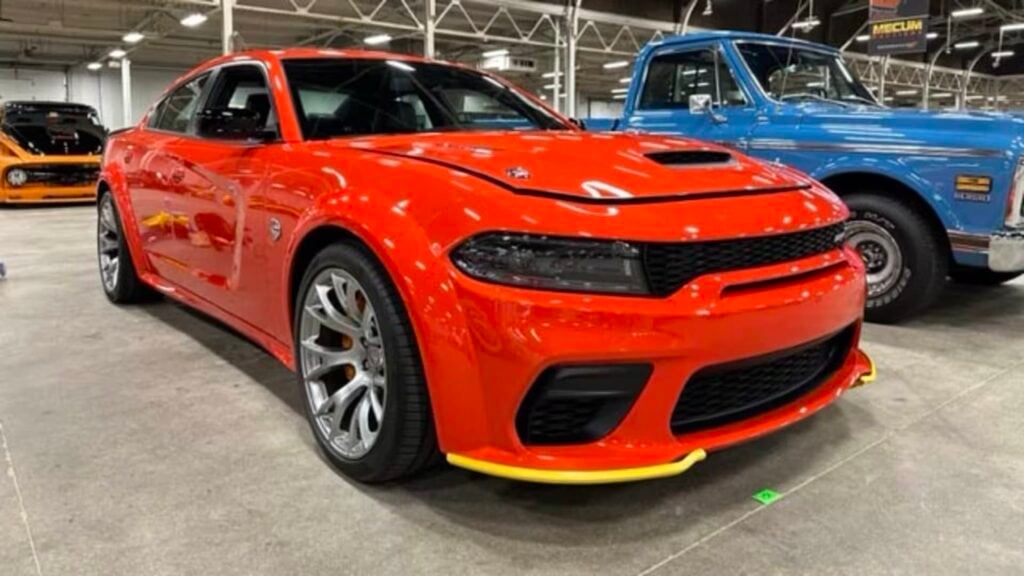 Only 300 examples of the 2023 Dodge Charger King Daytona were built. All of them are powered by a 6.2L Supercharged V8 that produces 807 horsepower. Dodge created this special edition model as a tribute to drag racer "Big Willie" Robinson and his iconic 1969 Dodge Charger King Daytona. The example sold by Mecum still has its original window sticker and has covered just 18 miles since it was sold new. It may not be as rare as some of the older limited-production muscle cars circa the 1960s and 1970s, but there's clearly an element of the market that's interested in these new small-run modern muscle cars.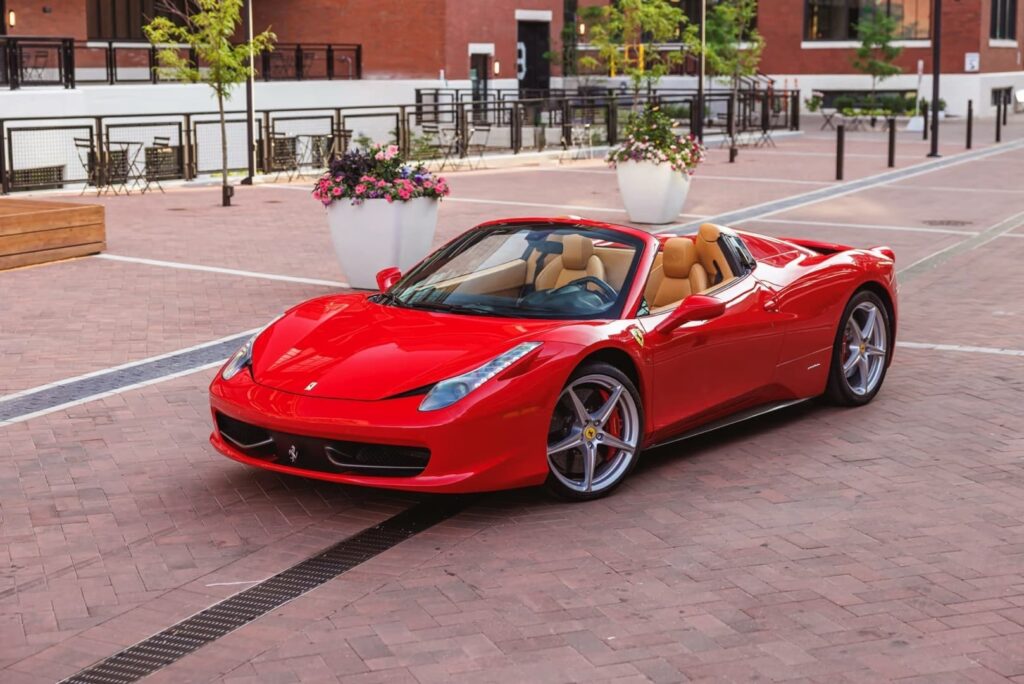 Finished in Rosso Corsa paint with a Tan leather interior, this Ferrari 458 Spider has seen some usage, showing about 98,000 miles. It's powered by a 4.5L V8 that generates 570 horsepower and is paired with an F1-style automatic gearbox equipped with paddle shifters and is capable of going from 0 to 100 km/h in 3.4 seconds. This example was offered with a tool kit and factory warranty and manuals. It appears to have been well-maintained so the high mileage shouldn't be a major concern for the new owner.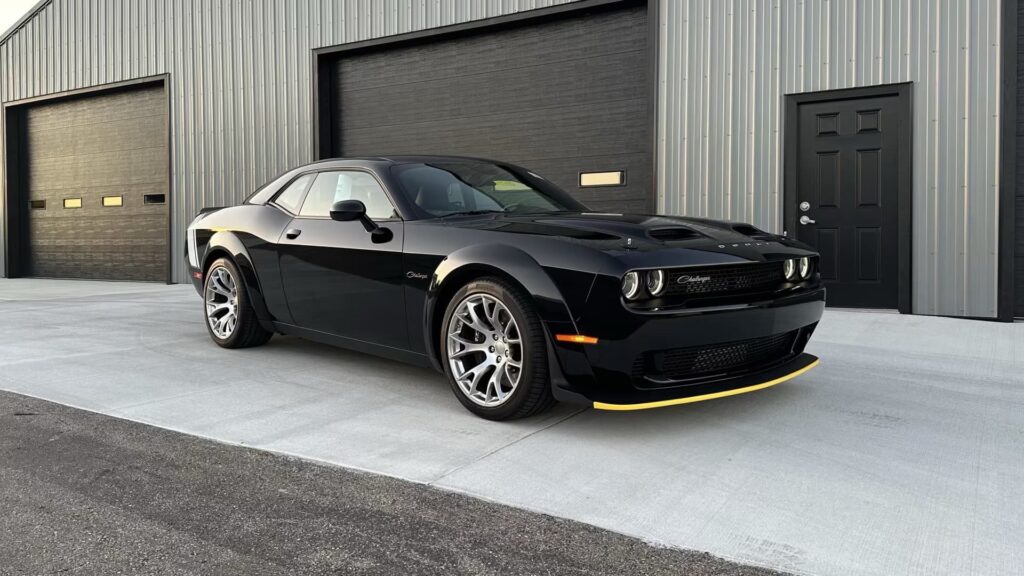 Mecum was the right auction to sell this 2023 Dodge Challenger Black Ghost considering they sold the 1970 Dodge Challenger that dominated the Detroit racing scene and became known as the Black Ghost. Dodge built 300 examples of the 2023 Black Ghost that were based on the SRT Hellcat Redeye Widebody with an upgraded engine that produces 807 horsepower. This one shows 50 miles on its odometer since new and seems a fitting tribute to the original Black Ghost.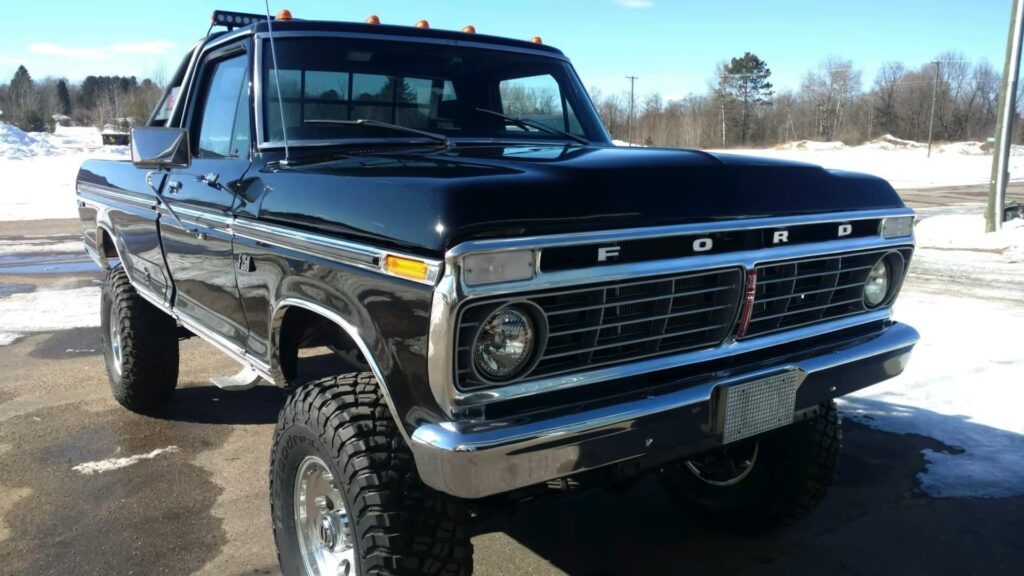 This is a nice mix of a restored classic pickup and a customized one. It's equipped with a 460 cubic inch V8 that's paired with an automatic transmission and benefits from a thorough frame-off restoration. It's finished in a custom Harley Davidson Vivid Black paint and features a black interior with updates throughout. It would likely cost more than $134,750 to recreate this custom truck from scratch, so this should be considered well-bought by its new owner.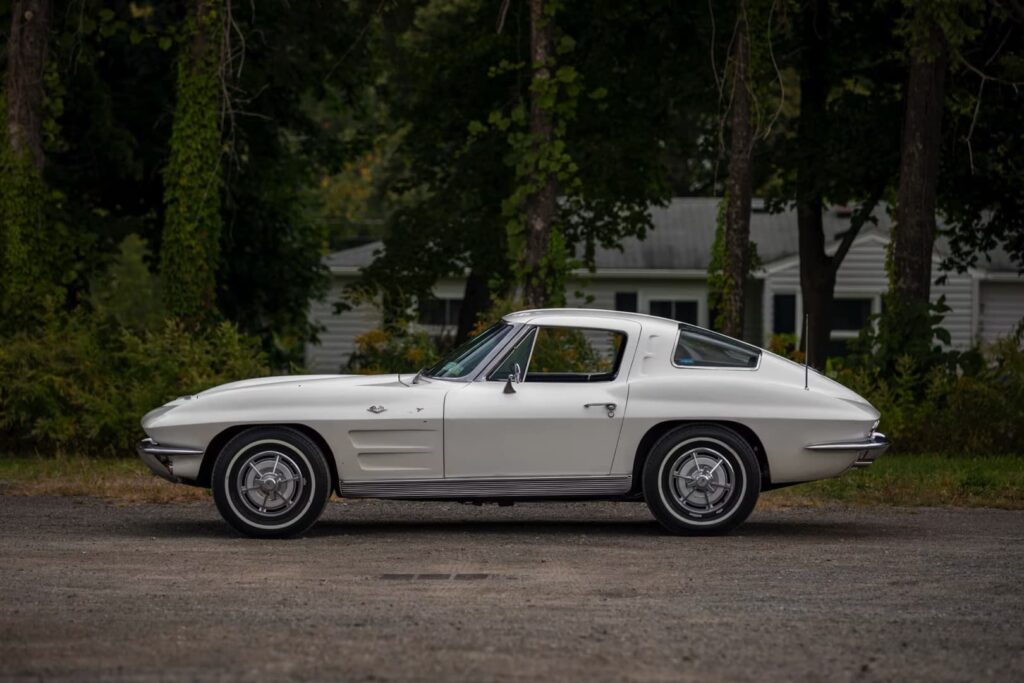 This is an extremely early production example of the iconic split window Corvette. It's the 57th Corvette built for the 1963 model year and the 34th split window coupe built. It's notable that it's equipped with air conditioning which wasn't offered that early in the model year, but it's believed this is a pre-production AC car as it was delivered to the Salt Lake City Chevrolet zone office. It's equipped with the original Borg Warner T10 four-speed manual transmission and is in the factory-correct color combination of Ermine White with a Dark Blue interior. Considering the originality and documentation, this was a reasonable price.