Previewing RM Sotheby's London 2023 Auction
RM Sotheby's will return to London in November and offer a wide selection of classic and collector cars for sale. The auction will include the Factory Fresh Collection as well as an assortment of other desirable models. In the lead up to their London auction it seems fitting to preview some classic Aston Martins that will be on offer.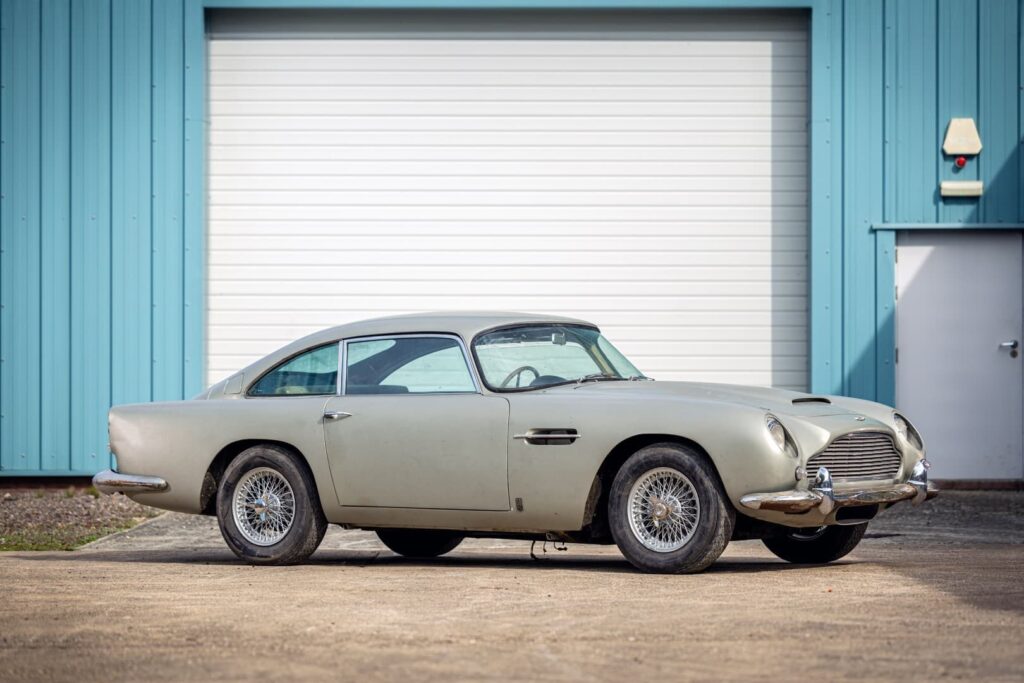 This is one of 706 right-hand-drive examples of the DB5 produced between 1963 and 1965. Finished in silver with Fawn Connolly leather interior, it was retained by one owner from 1971 until 2011. It's very much a project car, not ready for the concours circuit and in need of a complete restoration. The last time the car was known to run was in 2010 when it showed 75,011 miles and currently shows 75,014 miles so its unlikely it was used for much by the consigning seller. It's the perfect project for the Aston Martin enthusiast.
Estimate: £300,000 – £350,000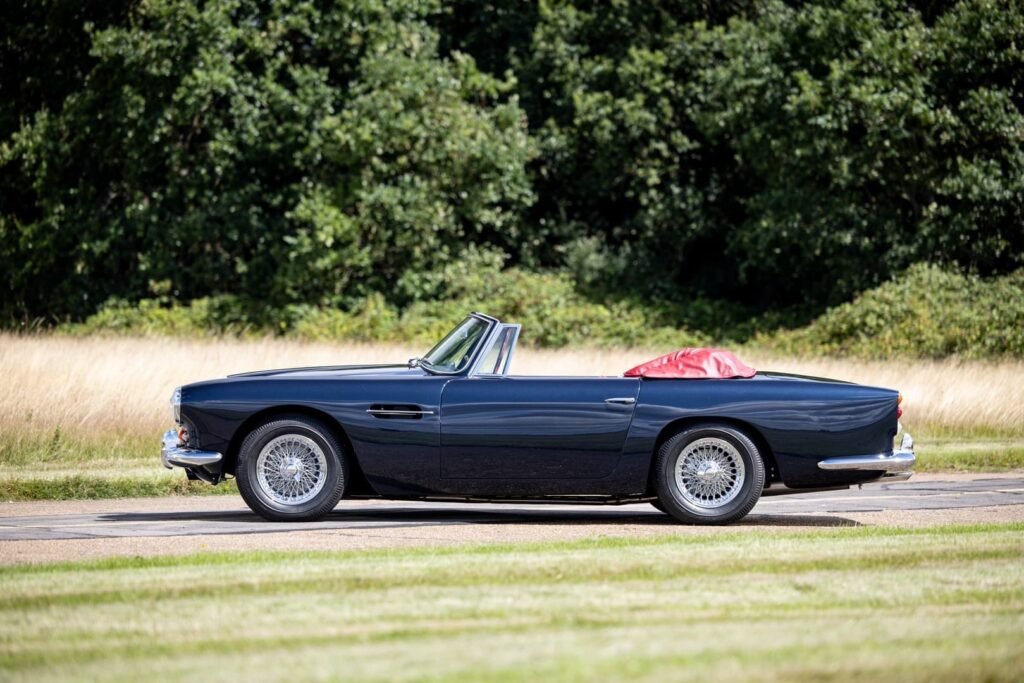 This DB4 Convertible is quite a significant car, being one of only 70 built by the factory, and the only one of the convertibles equipped with the DB4 GT engine from new. Although it is equipped with a replacement engine, it was restored by Aston Martin Works from 2019 to 2022 and presents nicely in Midnight Blue paint with Red Connolly leather inside and a black convertible top. It includes a copy of its build sheet as well as period photos and an Aston Martin Assured Provenance certificate. This is literally the only opportunity for an Aston Martin collector to own a DB4 Convertible that was delivered with the DB4 GT engine when new.
Estimate: £1,200,000 – £1,600,000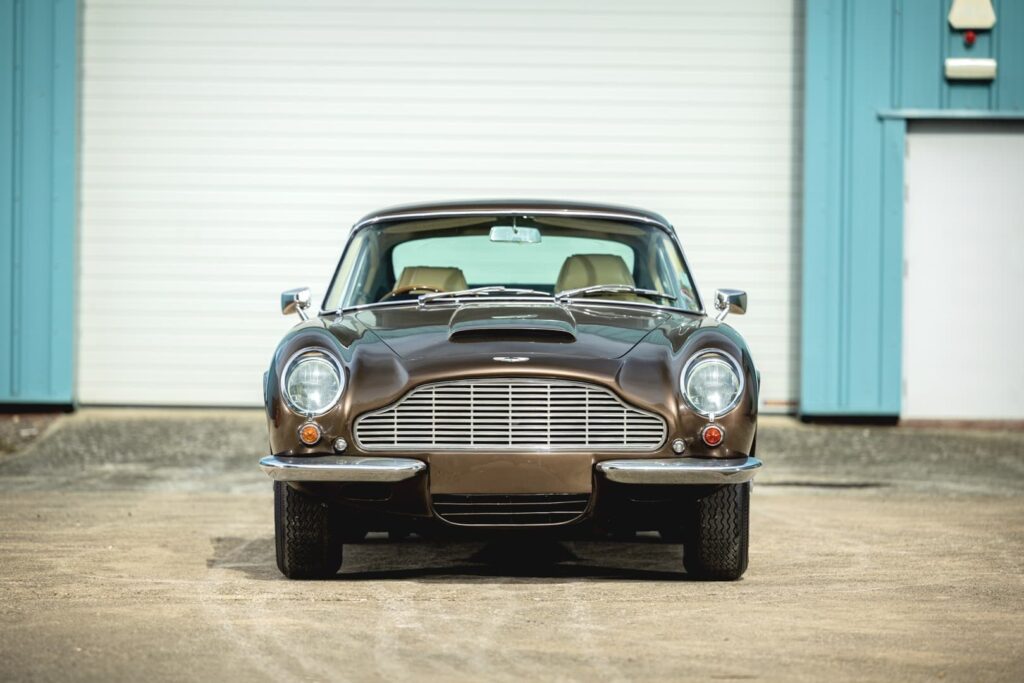 Aston Martin built just 71 Vantage-spec DB6 Mk 2s between 1969 and 1970 and this example is finished in the correct Burnt Almond paint with a Beige Connolly leather interior. It's powered by a 4.0L straight six cylinder engine that produces 325 horsepower and is paired with a ZF five-speed manual transmission. Purchased new in the UK by Sir Colin St John Wilson, it's believed this car has had just five owners since new including the consignor who obtained it in 2007. Its odometer shows 43,688 miles and is believed to be accurate. While not as well known as the DB4 or DB5, this is certain to appeal to a solid number of bidders when it crosses the block in London.
Estimate: £250,000 – £300,000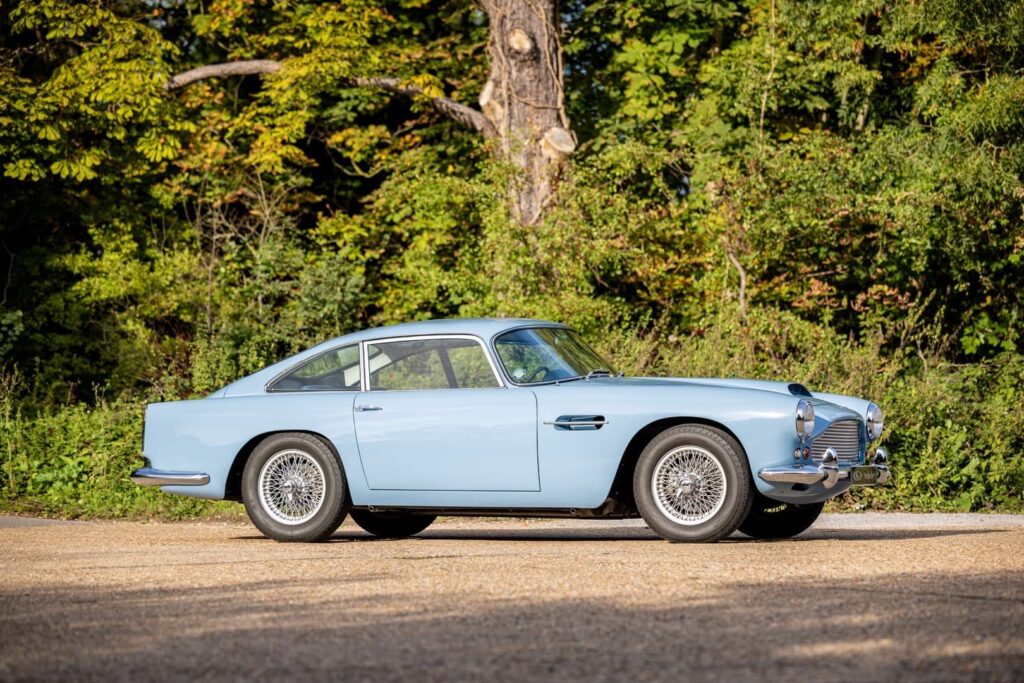 This 1960 Aston Martin DB4 Series II retains its matching-numbers engine and is accompanied by very thorough documentation. It was restored in 2015 and has been well-maintained since the restoration was completed. It was owned by one family between 1965 to 2006 and documentation shows that it covered about 14,000 miles over that 40 year period. It's finished in the factory correct Wedgewood Blue and is equipped with four-wheel disc brakes. Its suspension was rebuilt in 2018 and is an excellent example of the iconic DB4 Series II.
Estimate: £300,000 – £350,000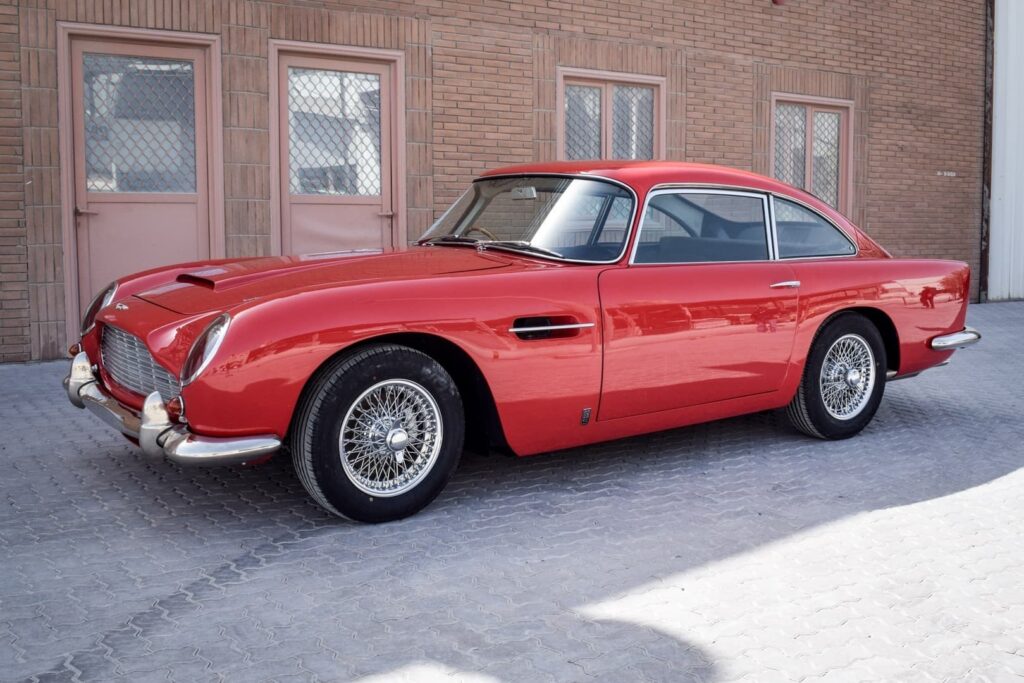 This 1965 Aston Martin DB5 has its matching-numbers 4.0L six cylinder engine that's mated to a four-speed manual gearbox. It presents nicely in its factory-correct color combination of Fiesta paint with Black Connolly leather. It's an extremely well-documented example that's had five owners since it was new. It will require work before being ready for use on the road as it's been sitting in the collection of the consignor since 2007 with minimal usage. Cosmetically the car appears excellent, so the right buyer will just need the patience to have it mechanically sorted and it will be set to enter concours all over the world.
Estimate: £525,000 – £575,000