Mecum did it again – they sold this one-of-one 2004 Ford Shelby Cobra Concept for $2,640,000 including applicable premiums. This may have been the last opportunity to own this car for the next 20 years, depending on who ends up as the new owner and exactly how the new owner is thinking of this Cobra Concept – an investment, a unique car to drive, or just a piece of art?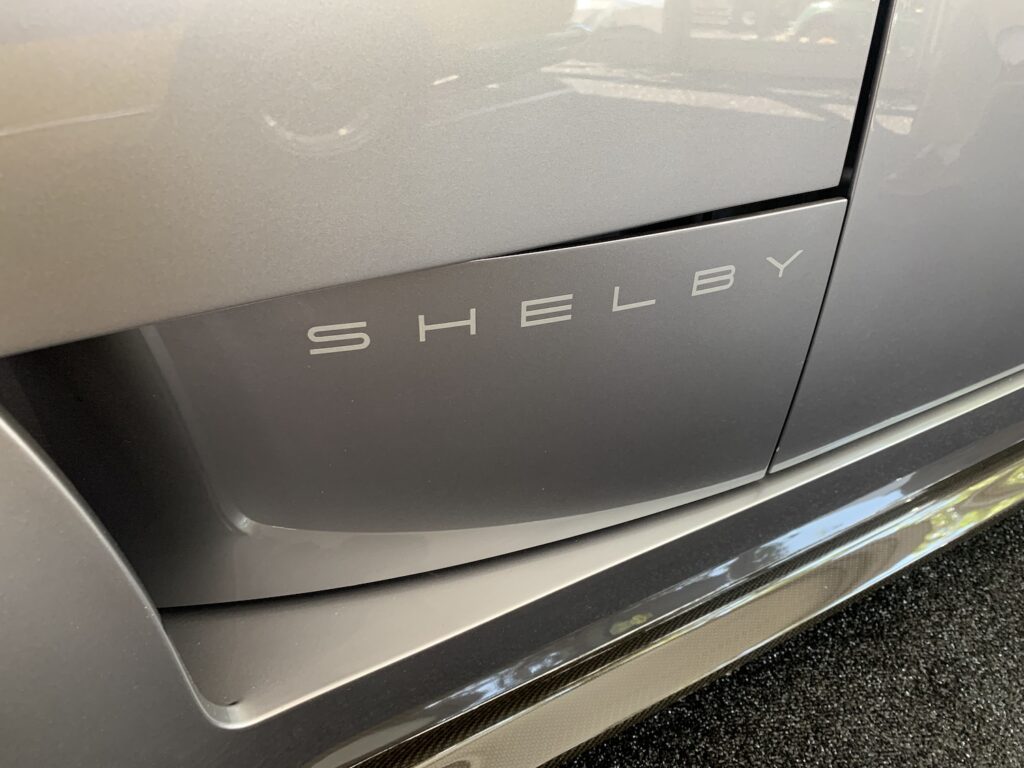 The final price being so much higher than Mecum's estimate of $1,500,000 to $2,000,000 shows us that the market is still very strong for high-end cars such as this. And really, this isn't just some car that Carroll Shelby signed in passing – this is a car he drove and maybe terrified some journalists who were lucky enough to sit in the passenger seat. There aren't many cars that can lay claim to being driven hard by the man himself.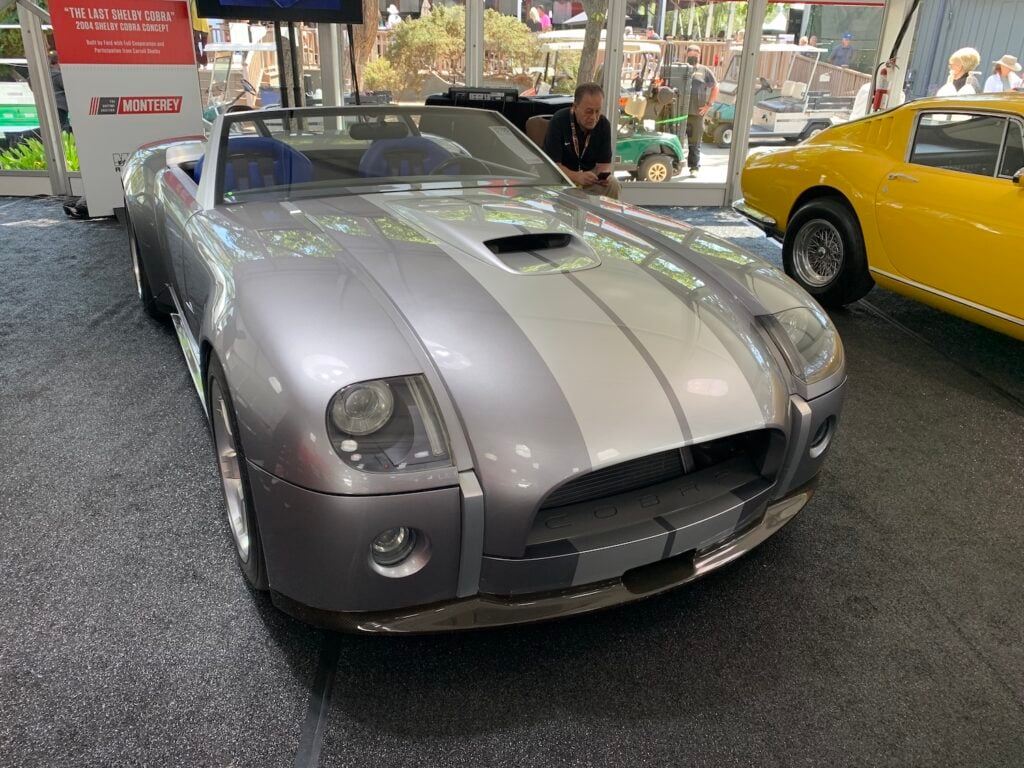 Is this the prettiest car ever? Definitely not. But that doesn't take away from its significance in the Shelby world. Sure, Ford never put this into production, but if they had it wouldn't be worth as much as the new owner spent on it.
Prior to Mecum and Monterey Car Week, this car last changed hands for $825,000 in November of 2017 as charity lot at GAA to help restore Henry Ford's Fair Lane estate, although it was not in running condition at that time due to liability concerns that prevented Ford from selling it as a functioning car.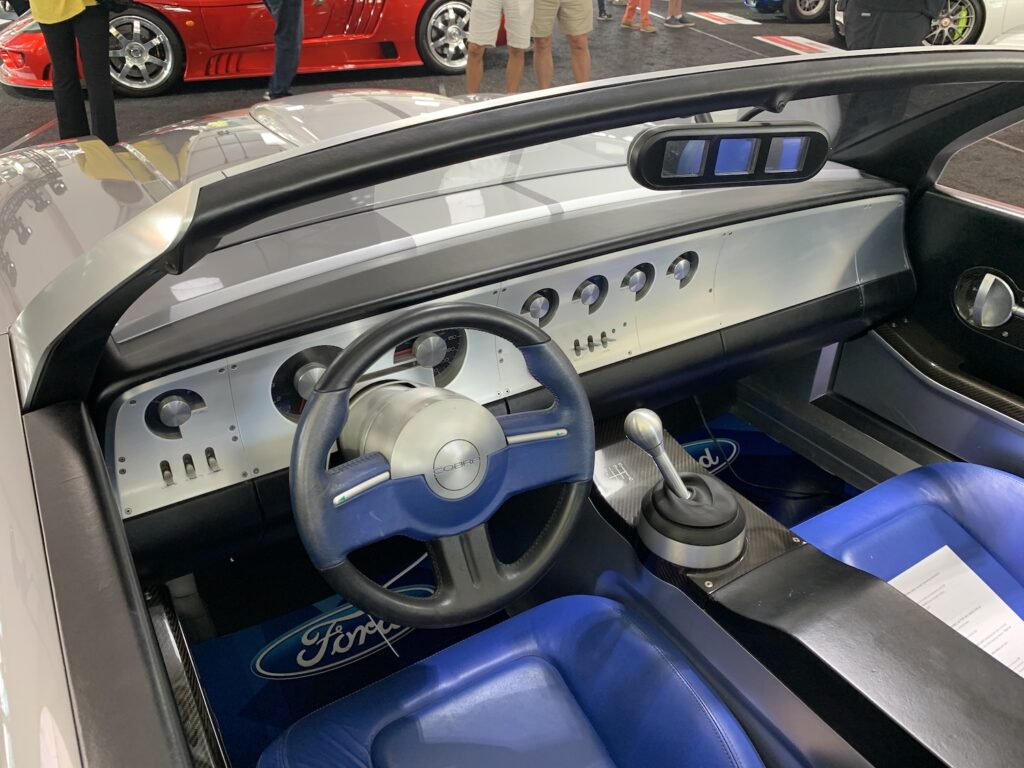 That's a pretty big jump in value over a few years, though there was some work that went into getting it roadworthy. But still, given that budget would we pick up the Cobra Concept or maybe something a little more common, such as a Lamborghini Countach? We'd probably opt for the Countach if we're being completely honest here, but we also completely understand why someone with the means would spend $2,640,000 to own the only car of its kind – the only one that will ever exist.