Motorlux by Hagerty Replaces McCall's
The traditional kick off to Monterey Car Week, McCall's Motorworks Revival, will be a bit different this year. Always a highlight of Monterey Car Week for those fortunate enough to attend, Gordon and Molly McCall have passed the torch to Hagerty beginning this year.
The updated event, now known as Motorlux, will return to the Monterey Jet Center on August 17, 2022. While there will be some new and exciting elements of the event, the passion for the automotive world will clearly remain.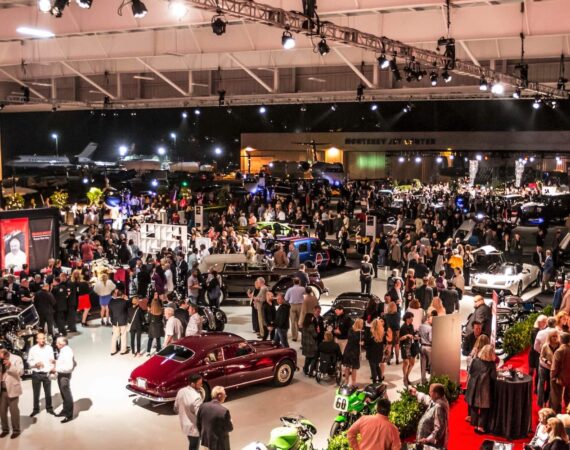 Motorlux plans to offer a themed approach to food and drinks with menus and signature cocktails from culinary experts local to the Monterey area. There will be impressive and immersive displays about automotive, aviation, fashion, and design innovation – a very nice setting to connect with those friends you only see during Monterey Car Week and a chance to network with key players in the collector car world.
A very exciting addition to the event will be the first auction to be held by Broad Arrow Auctions, a part of Broad Arrow Group. We expect to see roughly 80 cars on offer and we are very confident they will be some of the best available during the whole of Monterey Car Week thanks to the very experienced team at Broad Arrow Group. The auction preview will take place on August 17 with the sale scheduled to occur the following day.
Tickets for Motorlux are currently on sale and, for a nice change of pace parking is included with your ticket! If you're going to attend Monterey Car Week this year we strongly suggest getting your tickets for Motorlux squared away immediately.