We had the opportunity to stop by the Porsche Werks Reunion in Monterey on Friday and saw some really impressive German sports cars. While all the Porsches were captivating, there are a few we want to highlight.
First up, this 1974 911 Carrera. It doesn't have as much power as the '73 Carrera RS, but it's a US-spec car and is finished in a very period appropriate "Bitter Chocolate" paint, nicely complementing the cinnamon/tweed interior. The owner of this car has spent the past couple years restoring it, using as many original or period-appropriate NOS parts sourced from all around the world. It is the 17th of only 528 Carreras built for the US market that year.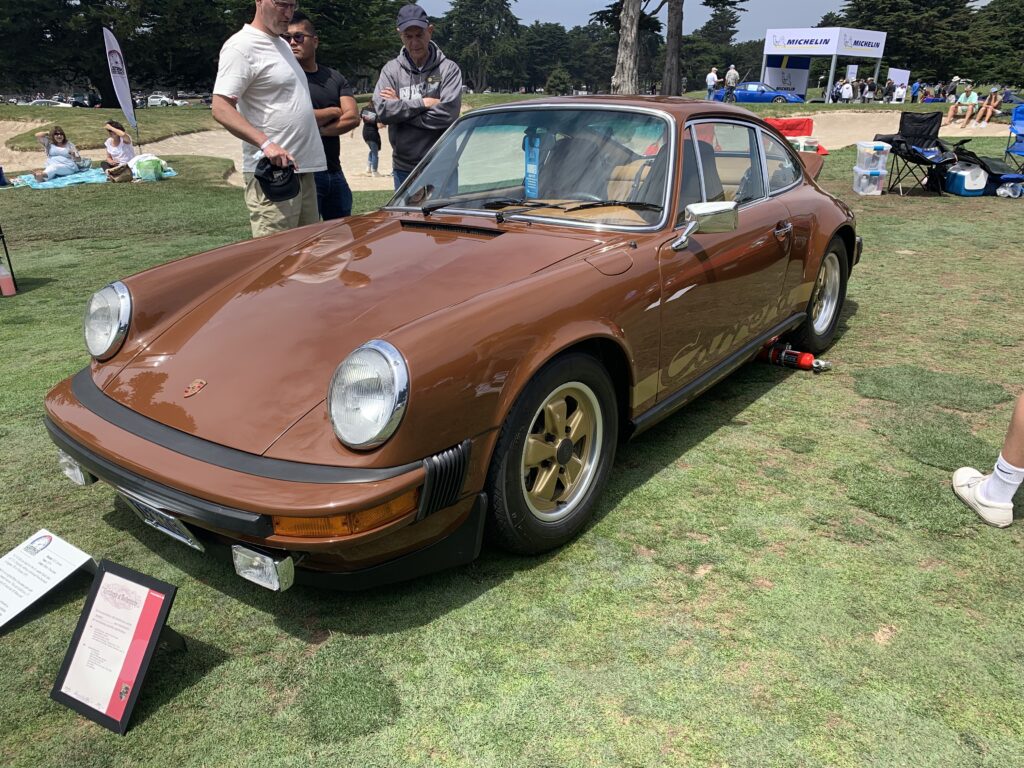 It has an impressive number of options, making it even more collectible than the average 911 Carrera. Those options include the RS flares and the RS duck tail spoiler. It even has original California "blue plates" and is quite the testament to the owner's respect for the marque.
Next up we checked out this 1978 928, still wearing its original factory finish of "Petrol Blau" over the very time-appropriate "Pasha" interior. This is a fairly unique example of the 928 as it's current owner is only the second person to own the car, and has had it in his collection for 36 years (and counting). Originally delivered in Germany, it's covered only 48,000 miles in its life.
The next Porsche that caught our eye was this very unique 1981 Porsche 924 Lightweight Carrera GT. It has a fairly well-maintained interior – really, it doesn't show as much age as we would expect from a car circa 1981 – and is really stunning to see up close and personal. We were tempted to make an offer on the car, but held off for the moment. However, it is for sale – although we won't share the owner's contact information here (if you're interested in it, get in touch with us on Facebook and we'll see about getting the two of you together).
The last car we want to show you from Friday's Porsche Werks Reunion is this 1976 930 Turbo. It is one of four 930s built in '75 designated as pre-production prototypes for the US market. This, in fact, is the fourth in that series of four cars and was delivered to Porsche Cars North America in November of 1975 – after undergoing significant testing in Germany. Along with chassis 013 – this is chassis 014 – it was sent to the EPA in Ann Arbor, Michigan where it successfully secured approval for the US-spec 930, allowing the rest of the US-spec 930s we know and love to be offered to the US market.
As you can see, there was a lot more than just those three cars happening at the Porsche Werks Union. Music, lots of Porsche enthusiasts, and even more cars we didn't write about were all on hand to make this a great way to spend some time during Monterey Car Week. And if you're in the market for a Porsche but don't quite feel like spending an auction amount of money? You might find your dream car here.