Another auction weekend coming up! This time it's RM Auctions Auburn Fall sale, taking place this coming Labor Day Weekend, September 2 – 5. We've had a chance to look at the cars on offer next weekend and now it's time for another Top Ten!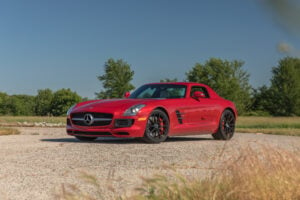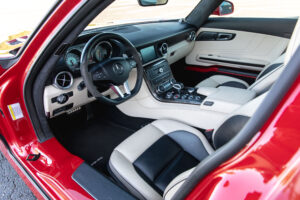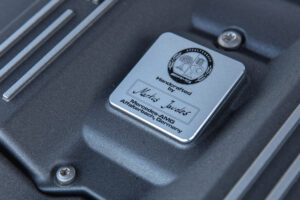 How can you go wrong with this? It's red, the perfect color, it has gullwing doors – need we say more? Well, we will. It's essentially the modern 300 SL. And this example is all decked out with the Bang & Olufsen sound system, red brake calipers, and the AMG Performance steering wheel. You really can't go wrong with this considering it shows fewer than 16,500 miles on its odometer.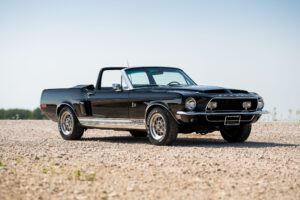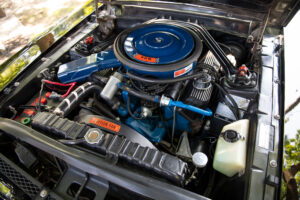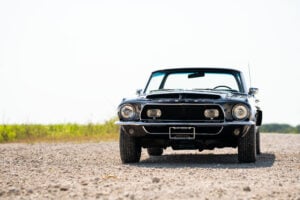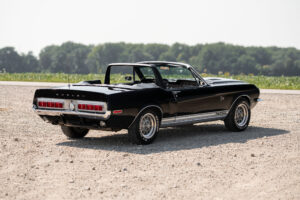 This is, quite literally, the King of the Road. We dare you to find a more enjoyable Shelby Mustang from 1968! This one is tough to beat with the convertible top, Shelby Registry documentation, and a Deluxe Marti Report. It's a rare version of a rare car – only 518 convertible KRs were built that year, and just 251 of them were equipped with an automatic transmission like this example.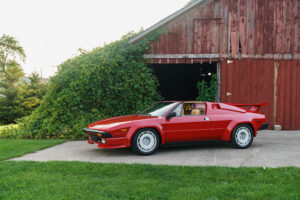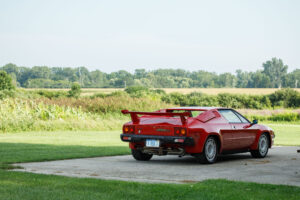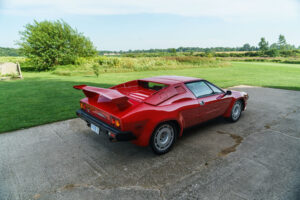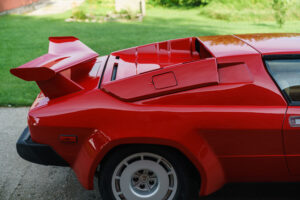 Speaking of rare cars, this 1985 Lamborghini Jalpa, with a targa top and optional rear wing, is one of only 410 built. It's equipped with power windows, factory air, and four-wheel power disc brakes – all of which go very well with the V8 paired with a five speed manual transmission. And did we mention it's red? It's a very Lamborghini red at that. Accompanied by plenty of documentation, we're sure this car will find a new home by the time Auburn Fall is over.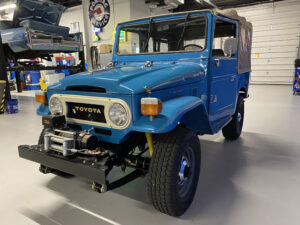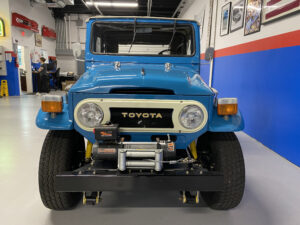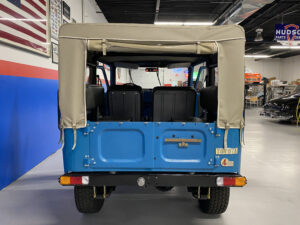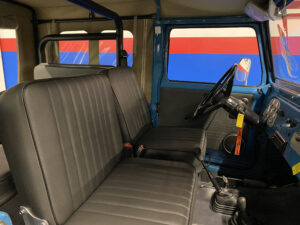 This is as fresh a restoration as you'll find – it was completed in March of this year! The work was performed by FJ Legends, clearly a Land Cruiser specialist. It's riding nicely on its off-road suspension in a light blue, with a gray interior. Digital instrumentation has been installed, along with power brakes and a modern stereo system. This is for the collector who wants to off-road in style.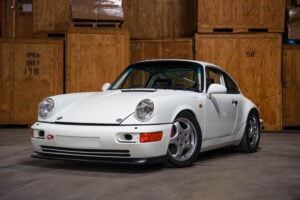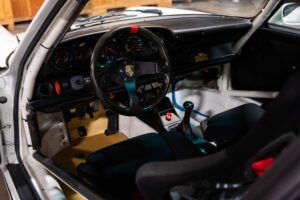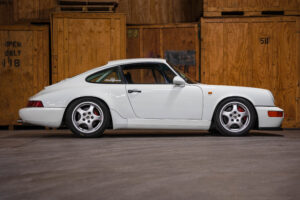 Another rare car crossing the block at Auburn Fall, this 1992 Porsche 911 Carrera RS N/GT is one of only 290 built and spent its early life in Germany, where it was originally delivered and subsequently raced. Its engine was completely rebuilt in 2008 and is just about the perfect car for a club racer. The Grand Prix White paint should really help it pop when it's on the block.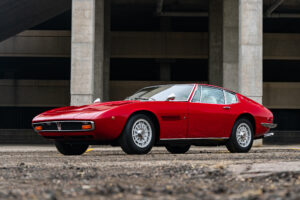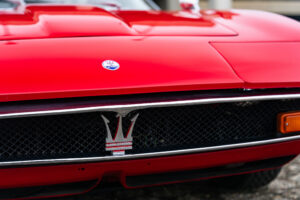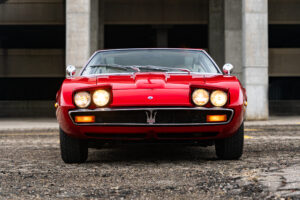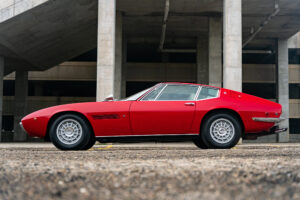 Maserati didn't make many of these Ghibli 4.9 liter SS coupes – only 425 in a span of four years. We've had one of these on the show in the past and they're always more impressive from behind the wheel than from outside, and that's saying something since this one looks great. It has a matching numbers engine along with factory-equipped air conditioning. It spent more than 30 years with one owner and recently had a cosmetic refreshening, pretty much all that was needed after its previous restoration. This should really get some attention in Auburn.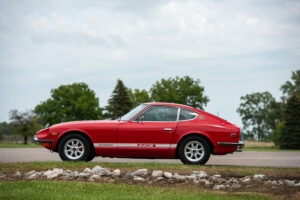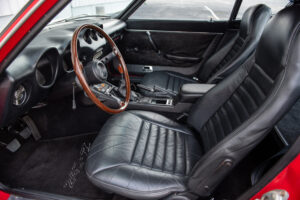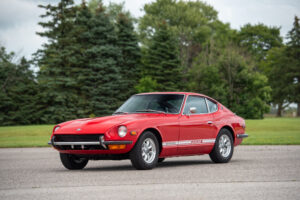 It's tough to not include a Z car on this list. Not just because of the announcement of the new Z Coupe, but because this a phenomenally restored 240Z. Red paint over a black leather interior helps show off the lines of this car. While it has a modern head unit and some newer upgrades, this Datsun should still be a blast to drive and will likely grab plenty of attention from the bidders and the rest of the crowd when it hits the block.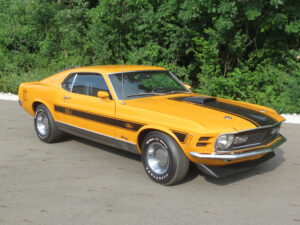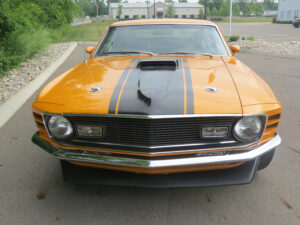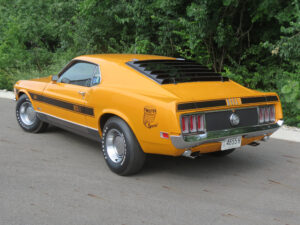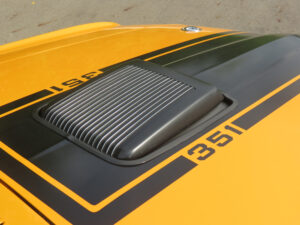 We'll be honest – this one threw us for a loop. It's not exactly something you see every day – Ford only built 96 of the Mach 1 Twister Specials. If you're looking for a rare Mach 1, and you don't have to have a manual transmission, then this could be your new car. These were built exclusively for Ford's Kansas City sales district dealers and that's just something that we don't get to have today. Not only is this one of 96 total, it's also one of just 48 Twister Specials equipped with a 351 Cleveland V8. And it still has its original Grabber Orange paint! If you want a very cool, very rare car – and you want an automatic transmission – then it's time to get registered with RM Auctions and put your bids in on this.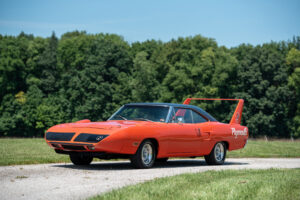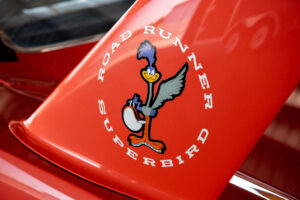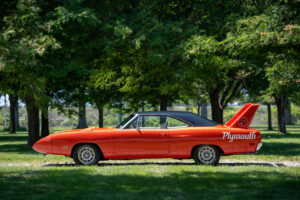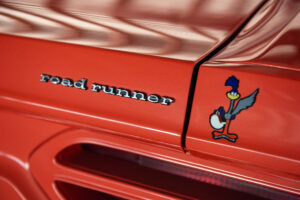 It's a Superbird. Come on. Just look at that wing – look at that nose. Try not to be impressed. This Superbird, the 637th built – out of 1,920 total – has its numbers matching 440 V8 and its factory broadcast sheet. We'd expect nothing less from a car that was once owned by Ray Evernham of NASCAR fame. We do seem to be finding a lot of cars with automatic transmissions, but honestly we'd be okay with that if this was the only way we'd get into a Superbird. Should turn some heads when the auction comes around.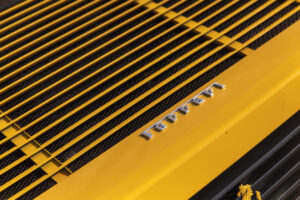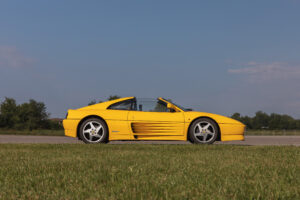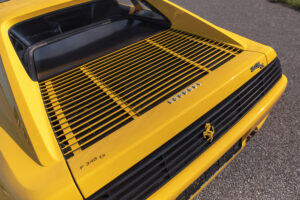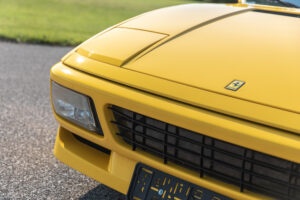 This yellow Ferrari 348 ts is being offered with no reserve – coming from the Cayman Island Motor Museum – so this is definitely going to a new home. But will it be going home with you? You'll have to bid to have a shot at this Ferrri's V8 and its gated five speed manual transmission. Originally delivered to Europe, while this isn't the rarest Ferrari, it's definitely eye-catching and we're sure whoever ends up buying this will be very happy with their new car. And if you buy it? Let us know – we'd love to take it for a spin!