One-of-One Ferrari 250 GT SWB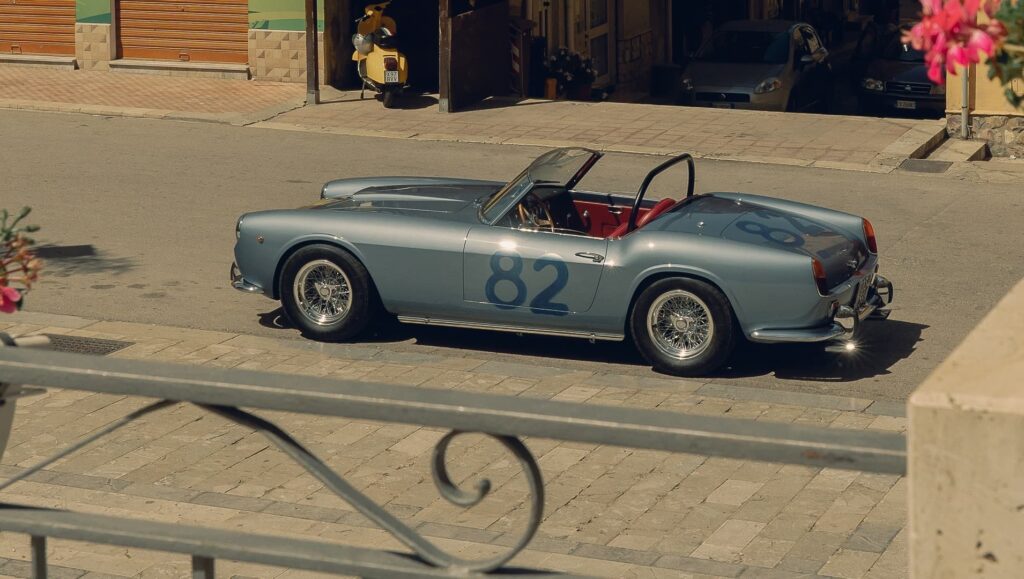 The only 1960 Ferrari 250 GT SWB California Spider by Scaglietti that competed in period at the iconic Targa Florio, is set to be offered by RM Sotheby's at their 26th Monterey auction, running August 17 – 19, 2023 during the 2023 Monterey Car Week. This outstanding Ferrari, recognized for its racing heritage will provide the chance of a lifetime for collectors and automotive enthusiasts to snap up a piece of automotive history.
The storied Targa Florio, which dates back to 1906, is hailed as one of the most thrilling endurance sports car races in the entire world. The Targa Florio was held yearly in the beautiful region of Sicily's through 1977. Its original 92-mile circuit wound along breath-taking mountain roads and through the streets of quaint Italian villages. Famous drivers were behind the wheels of factory-sponsored vehicles in the race, and privateers excited to demonstrate their newly-acquired sports cars also competed.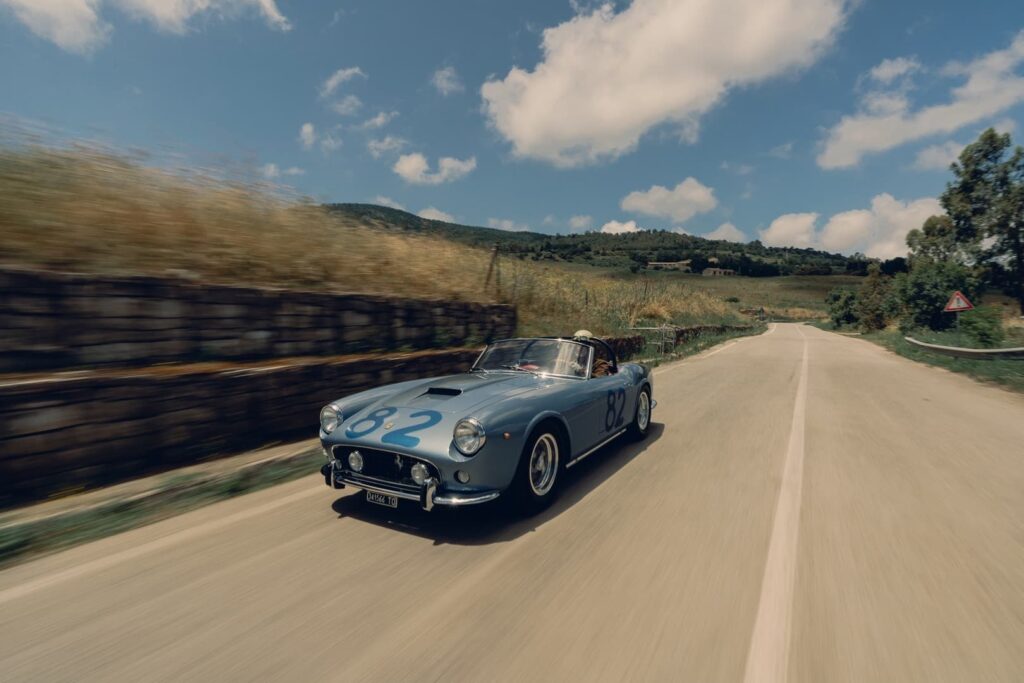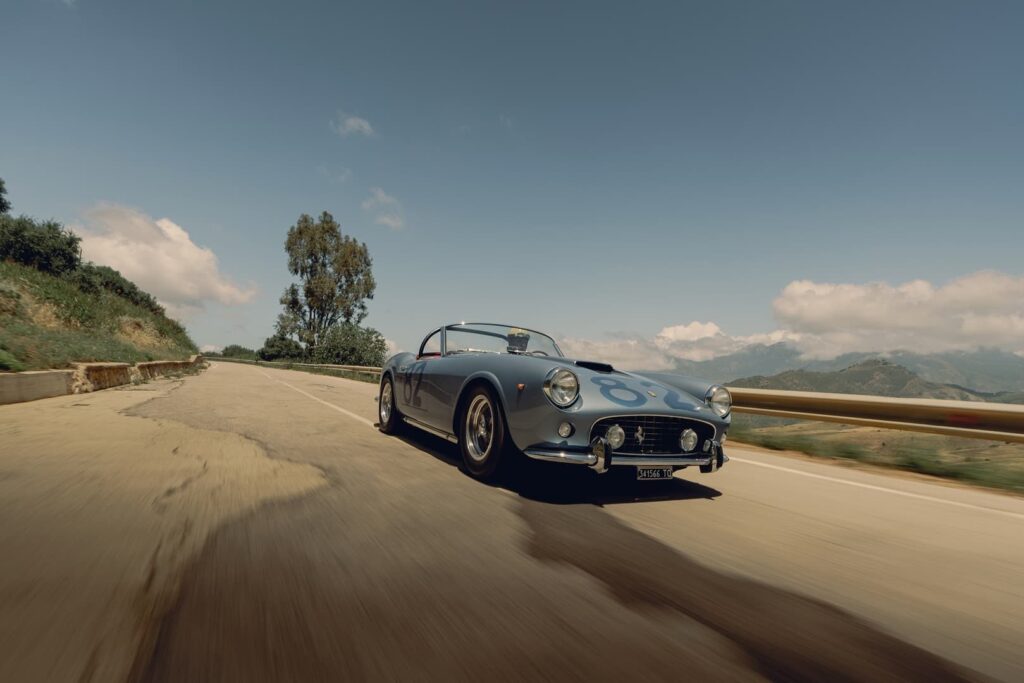 A fiercely competitive field, including Alfa Romeos, Porsches, Lancias, Ferraris, and Maseratis, would compete in the 1962 edition. A 1960 Ferrari 250 GT SWB California Spider driven by Robert Fusina and Guido De Bonis drew many people's interest as its own entry. Although the car was two years old at the time, Fusina and De Bonis put on quite the show, racing chassis 1883 GT to third place in its class, finishing 19th overall.
The rarity of Chassis 1883 GT is further emphasized by the fact that it is one of just two examples equipped with a type 128 F engine. It is the second of 56 built with a short wheelbase and one of 18 with uncovered headlamps. It's also one of just three constructed without side vents.
Robert Fusina, then-president of Litex S.a.S. at the time, acquired the vehicle brand-new from Turin-based dealer Garage Fontanella & Co. and allowed Ferrari to display it in their booth at the Turin Motor Show in 1960. Alessandro Terni, who subsequently became the car's second owner after Litex sold it to him, lent the SWB to Fusina and Guido De Bonis so they could use it in the 1962 Targa Florio.
Chassis 1883 GT's Recent History
Recently, chassis 1883 GT has benefited from a thorough restoration completed in 2016 by Carrozzeria Egidio Brandoli and Zanasi & Co., with mechanical work carried out by Joe Macari in London. Following the completion of 1883 GT's restoration it received Ferrari Classiche certification.
It has subsquently been carefully maintained and competed in the Colorado Grand and the Ferrari Factory 70th Anniversary Cavalcade Classic. It has also been displayed at distinguished international events such as Retromobile, the Amelia Island Concours d'Elegance, and the Cavallino Classic. Its racing heritage has been further highlighted by the Ferrari's recent refurbishment to its historic Targa Florio configuration, right down to its detachable roll bar and racing numbers.
Rare and Expensive - Even for Monterey Car Week
Short-wheelbase California Spiders are exceedingly rare in the public eye. As such, this period-raced, Classiche-certified example represents an unparalleled chance for the most discerning collectors. The estimate from RM Sotheby's is $9,500,000 – $11,500,000. That seems entirely within reason considering records set during Monterey Car Week in recent years.