RM Sotheby's Results - Monterey Car Week 2022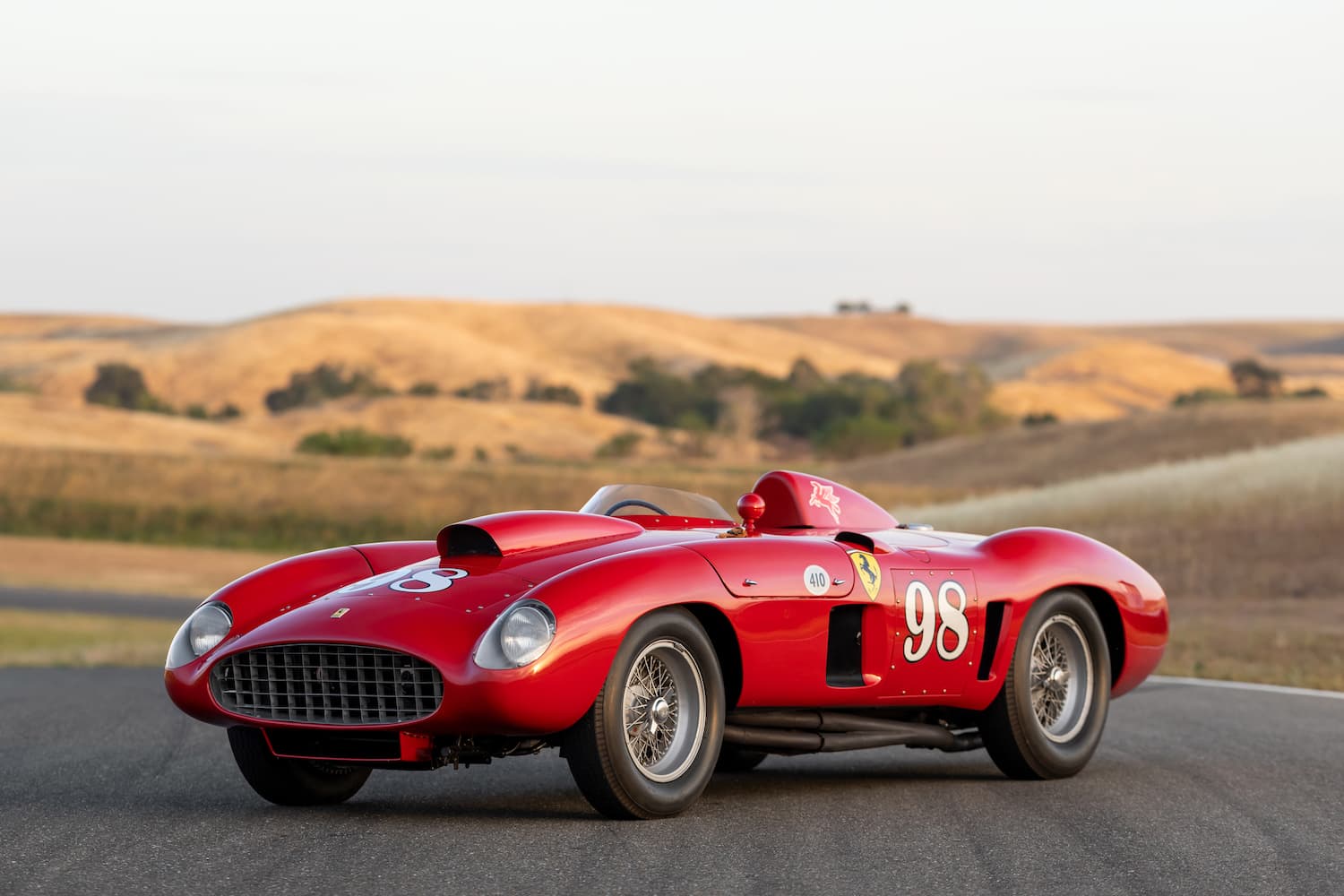 RM Sotheby's set records in Monterey this year, with total sales of $239,258,340 and a 95% sell-through rate. The total sales across the three nights topped the results of all the other auctions held in Monterey combined, setting a new world record for the highest grossing automotive auction ever.
The most expensive car sold at auction during Monterey Car Week 2022 was a 1955 Ferrari 410 Sport Spider by Scaglietti. It sold for an astonishing $22,005,000. It is one of only two 410 Sports that was run by the Ferrari factory and equipped with the 24-spark plug 4.9L V12. Not only was this car driven by Juan Manuel Fangio, but Carroll Shelby took 8 wins behind its wheel – to name just a couple of the many drivers to pilot it on track.
Considering the fact that it was entered in almost 40 races and took 11 wins with an additional 8 podium finishes between 1956 and 1958, it's worth noting that it retains its matching-numbers engine, chassis, and body. The new owner even received the first and last trophies won by Carroll Shelby while driving 0598 CM.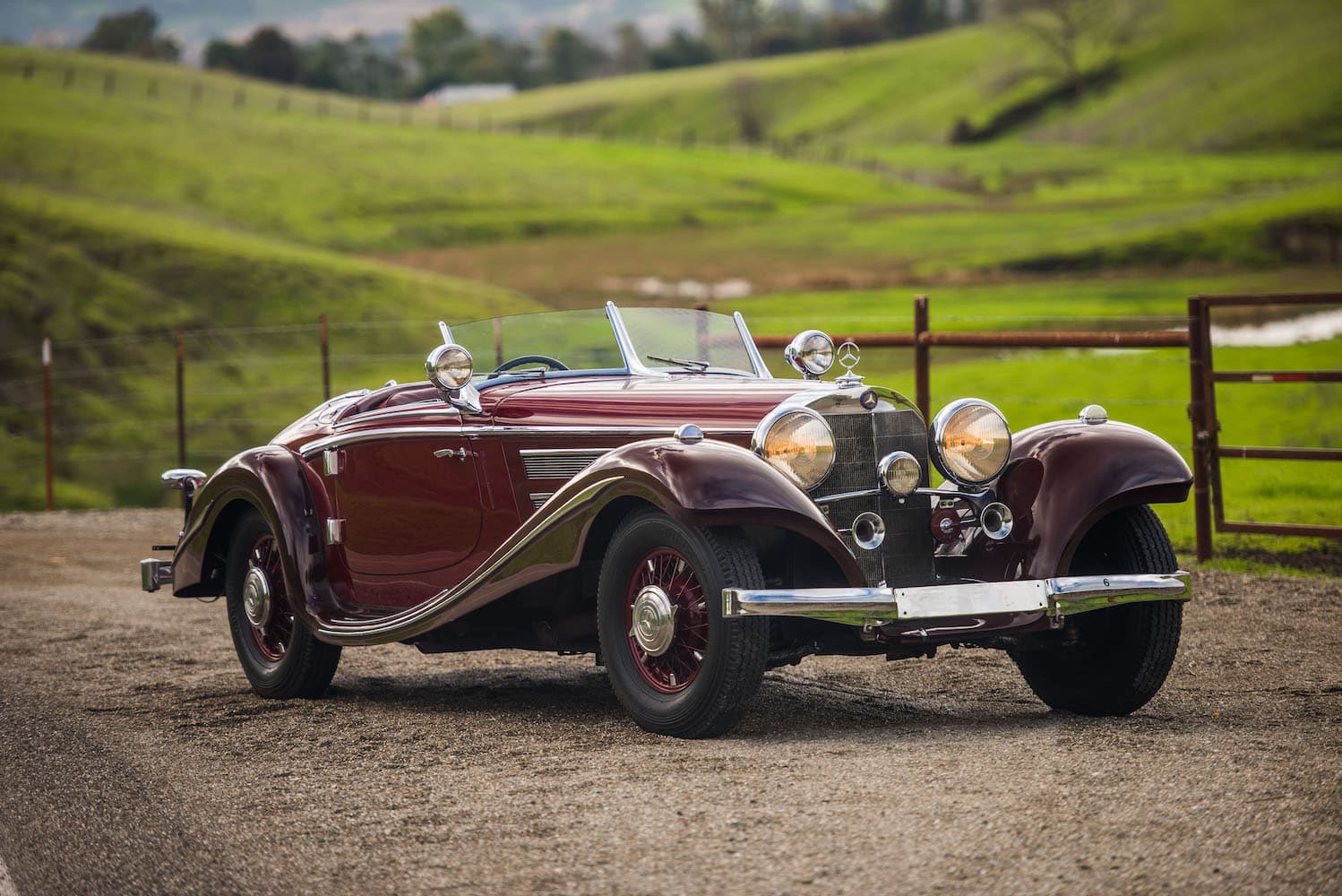 The second most expensive car sold by RM Sotheby's was the 1937 Mercedes-Benz 540 K Special Roadster by Sindelfingen with a final price of $9,905,000. A remarkably original example, and one of just three surviving long-tail, covered-spare Special Roadsters, it now belongs to its sixth owner since new. Along with the limited ownership, the car had been driven fewer than 13,000 miles since it left the factory.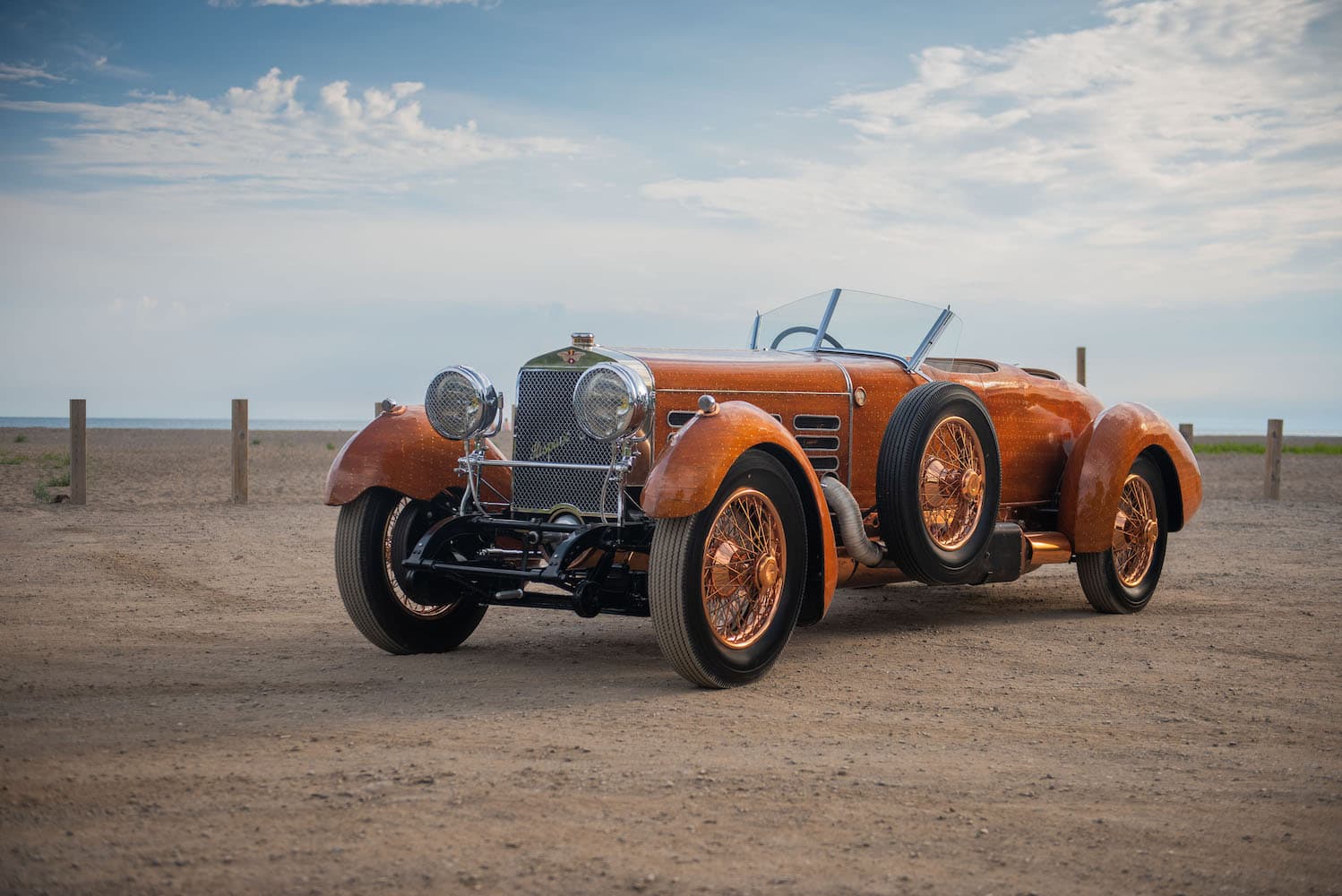 The 1924 Hispano-Suiza H6C "Tulipwood" Torpedo by Nieuport-Astra was the next most expensive car to change hands at RM Sotheby's in Monterey 2022, selling for $9,245,000. The coachwork on this car is formed by strips of mahogany and secured to another layer by thousands of aluminum rivets. The torpedo body of this car reportedly weighed only 160 lbs when it was installed. Since winning the Alec Ulmann Trophy at the 1986 Pebble Beach Concours d'Elegance for the Most Significant Hispano-Suiza it was purchased by the seller and was mostly kept in a private collection, with the occasional exception for museum showings and to be featured in books and magazines.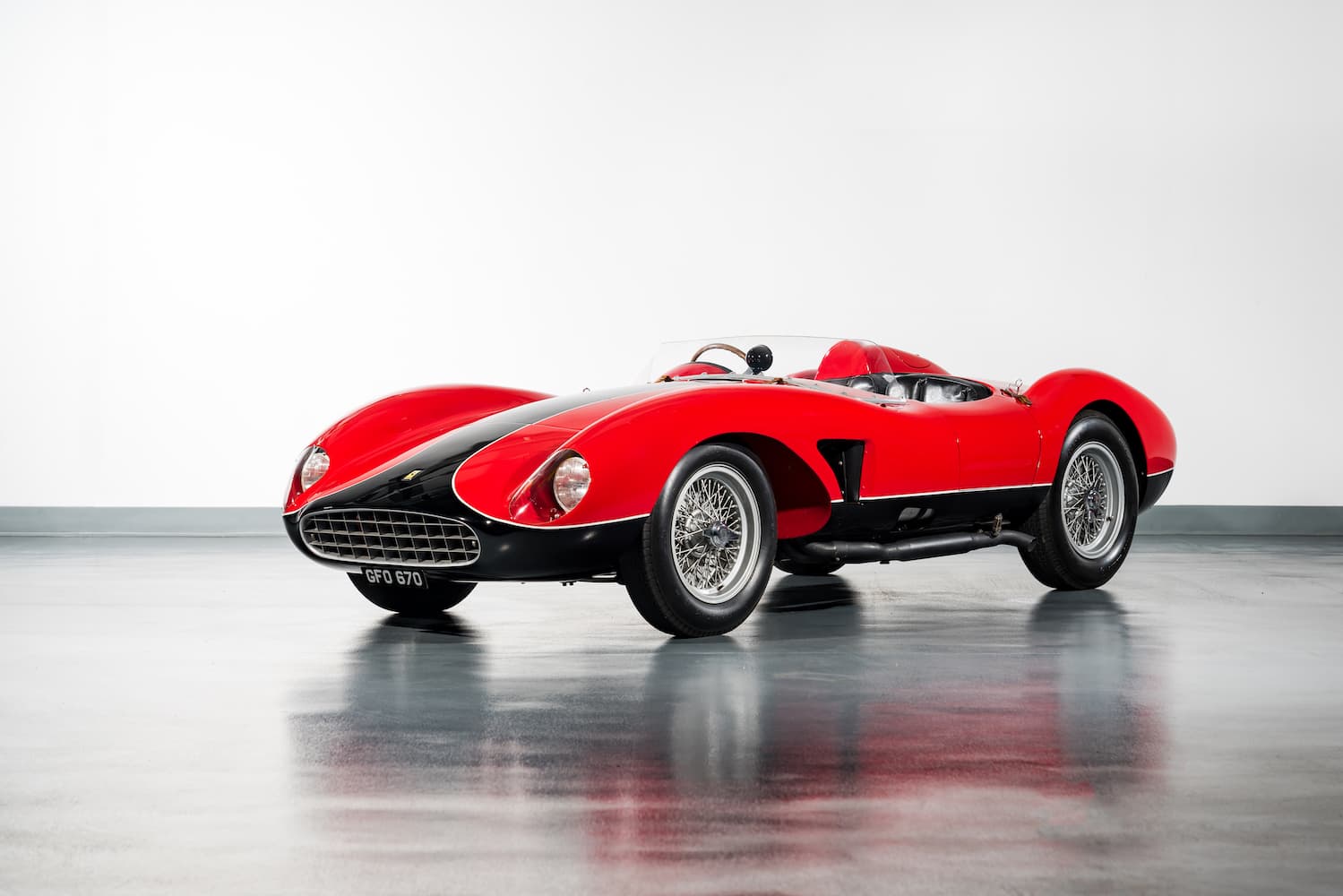 A 1957 Ferrari 500 TRC Spider by Scaglietti was the fourth most expensive car to cross the block at RM Sotheby's, selling for $7,815,000. Offered from the Oscar Davis Collection, it is the 18th of the 19 examples built and contested the 1957 24 Hours of Le Mans. Out of 30 or so races it entered, 18 resulted in podium finishes. It retains its matching-numbers engine and is eligible for many exclusive automotive events such as Le Mans Classic and the Mille Miglia Storica.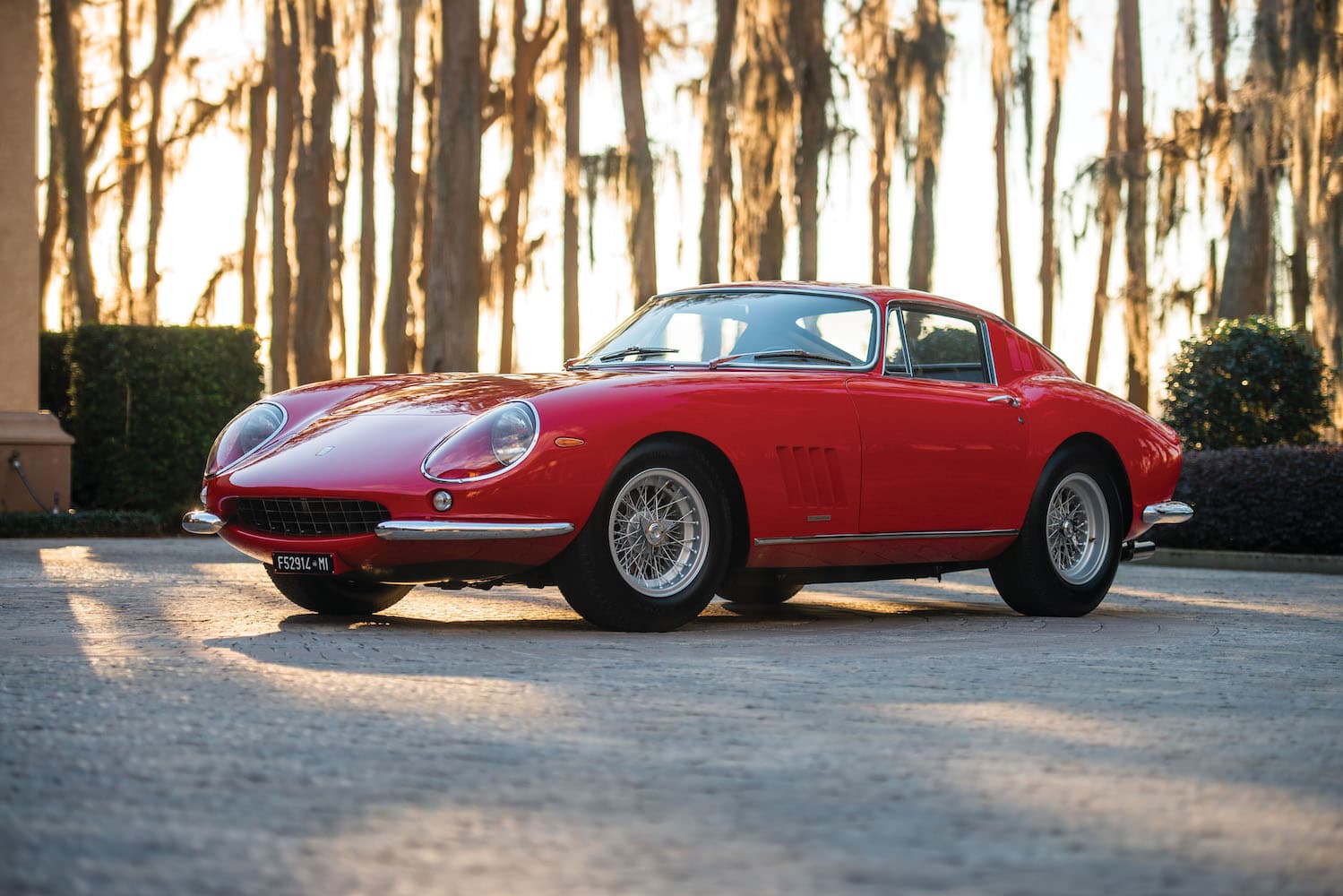 The fifth most expensive car at RM Sotheby's during Monterey Car Week 2022 was a 1966 Ferrari 275 GTB/C by Scaglietti which sold for $7,595,000. The car still has its matching-numbers engine and transmission, as documented in its Ferrari Classiche Red Book. It recently underwent a three-year restoration that was completed in 2017. The following year it received a Platinum Award at the 2018 Cavallino Classic and made subsequent appearances at the Amelia Island Concours d'Elegance.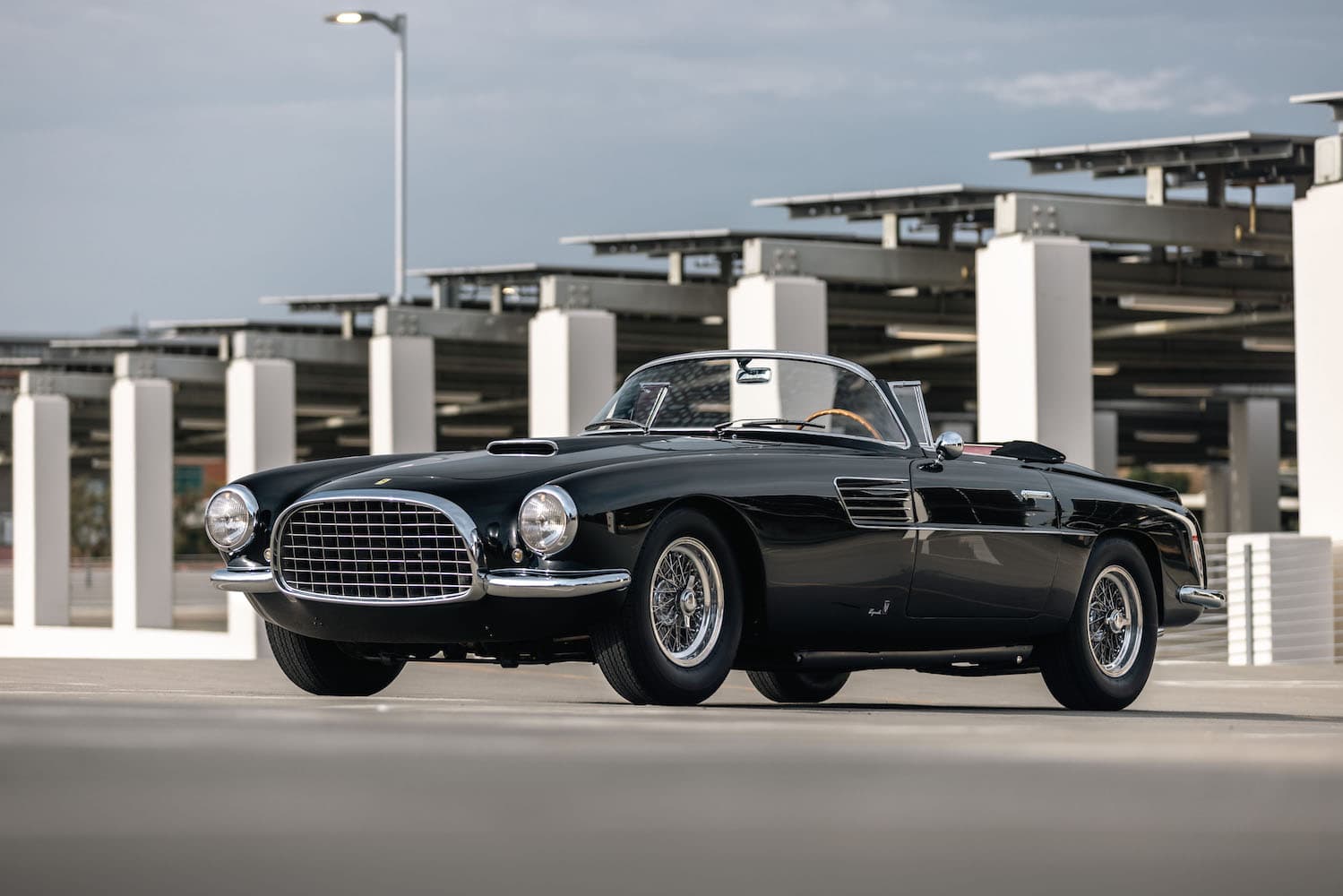 A 1954 Ferrari 375 America Vignale Cabriolet was the sixth most expensive car out of RM Sotheby's last week, also selling for $7,595,000. This is a unique, one-off example of this car with an open alloy-bodied coachwork by Vignale. It is the only cabriolet model of the 12 373 Americas that were built. After being imported to the US in 1958 it's only had four long-term owners, the most recent of which was the consignor who kept the car for the past 25 years. This was the only chance to own a Ferrari 375 America Cabriolet, so the high selling price comes as no surprise.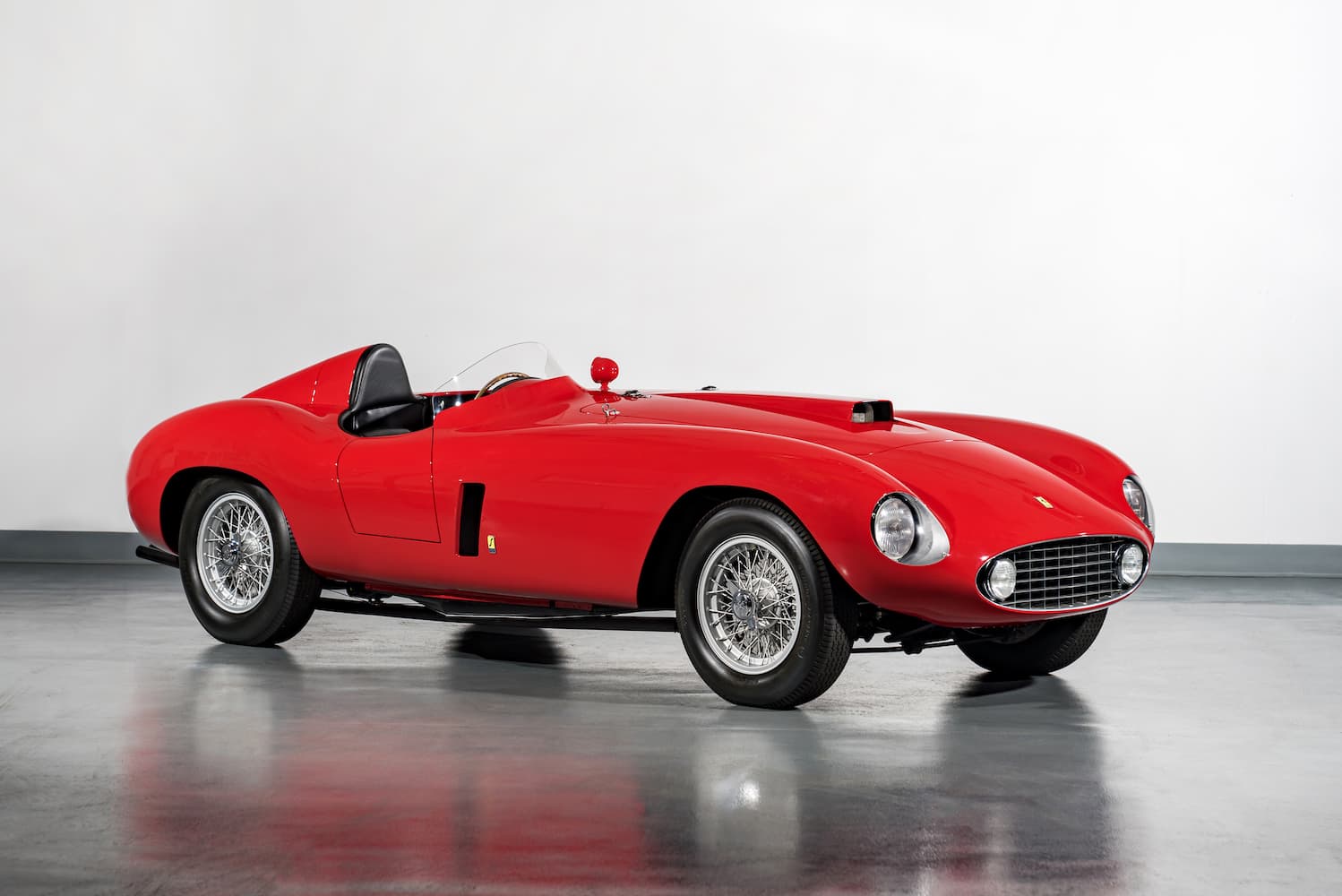 Seventh place is taken by a 1953 Ferrari 375 MM Spider by Scaglietti that sold for $7,485,000. It was the ninth of 26 examples of the 375 MM Spider and the fourth of the 12 that were originally finished as Pinin Farina Spiders. It was rebodied by Scaglietti in 1954 and retains its matching-numbers engine. It was accompanied by a great deal of documentation that included copies of the factory build sheet, correspondence from previous owners, and history compiled by Marcel Massini.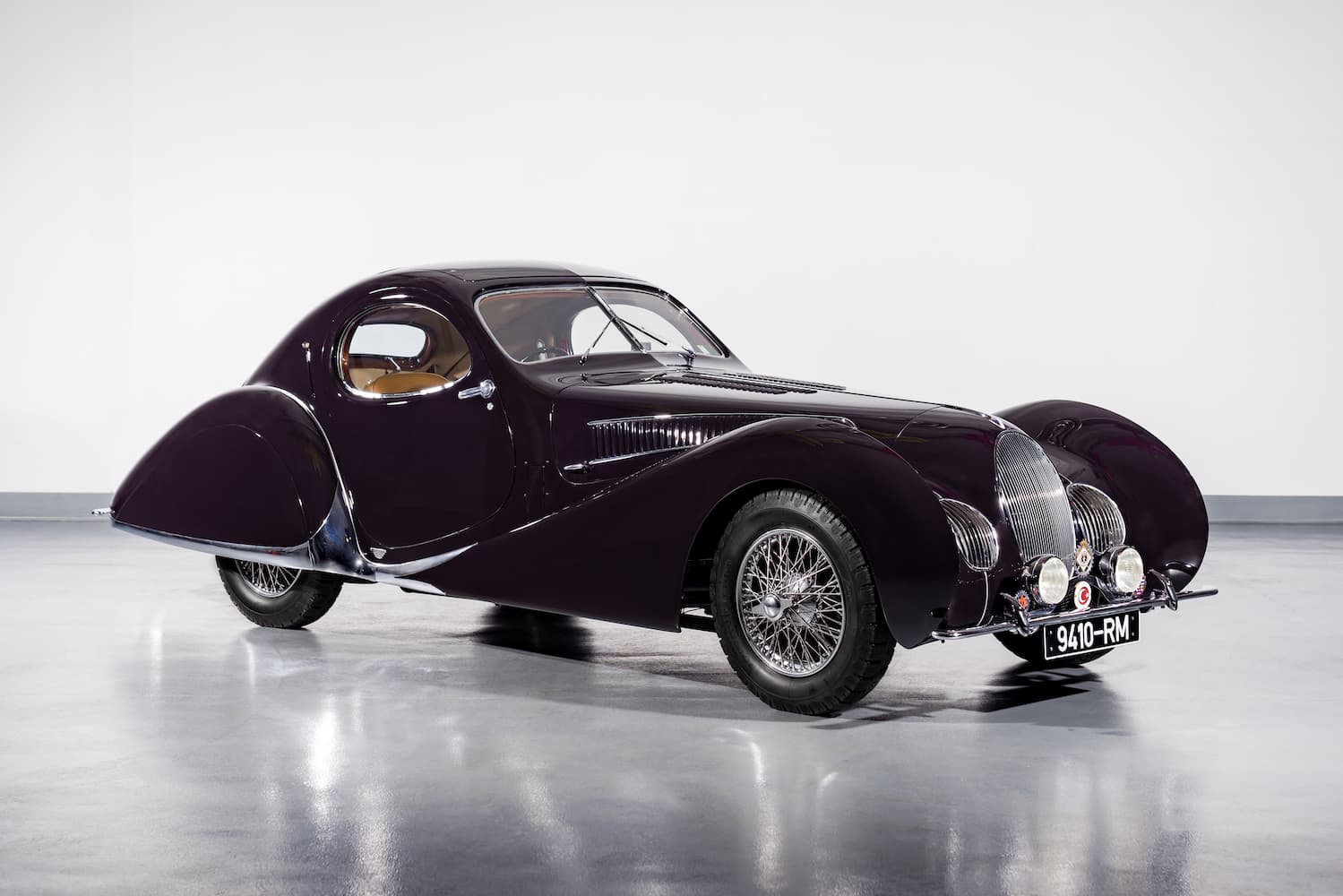 French automotive enthusiasts reared their heads with the 8th most expensive car at RM Sotheby's, a 1938 Talbot-Lago T150-C SS Teardrop Coupe by Figoni et Falaschi that sold for $7,265,000. Although 11 examples of the Teardrop Coupes were built in the "New York" style by Talbot-Lago in 1937 and 1938, this is only one of them to have been built for racing. It actually competed in the 1939 24 Hours of Le Mans, after which it eventually ended up in East Germany where it sat until 1989. It was acquired by the Oscar Davis Collection in 2006, following a six-year restoration by the prior owner, with another $100,000 spent on further restoration work after it became part of the Oscar Davis Collection.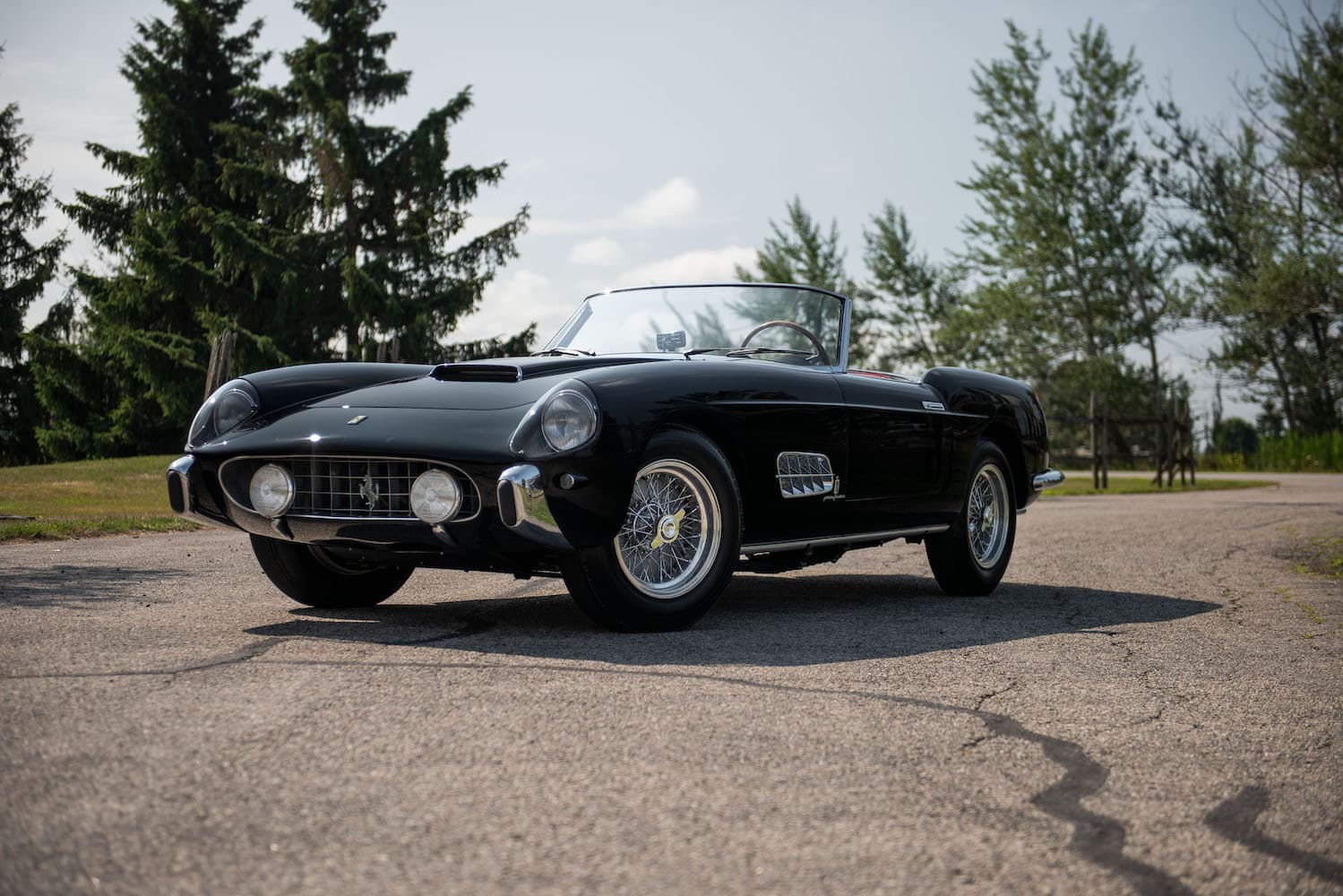 The 9th most expensive car sold by RM Sotheby's at Monterey Car Week 2022 was a 1958 Ferrari 250 GT Cabriolet Series I by Pinin Farina, selling for $6,825,000. This car is one of only five that were delivered new with covered headlamps, chrome 410 Superamerica-style fender vents, and bumperettes. It was displayed at the 1958 Paris Motor Show and is currently finished in a factory-correct Nero over Rosso Interior with its matching-numbers engine. It was owned by the consignor for more than 25 years and will even have its Ferrari Classiche Red Book completed at the consignor's own expense.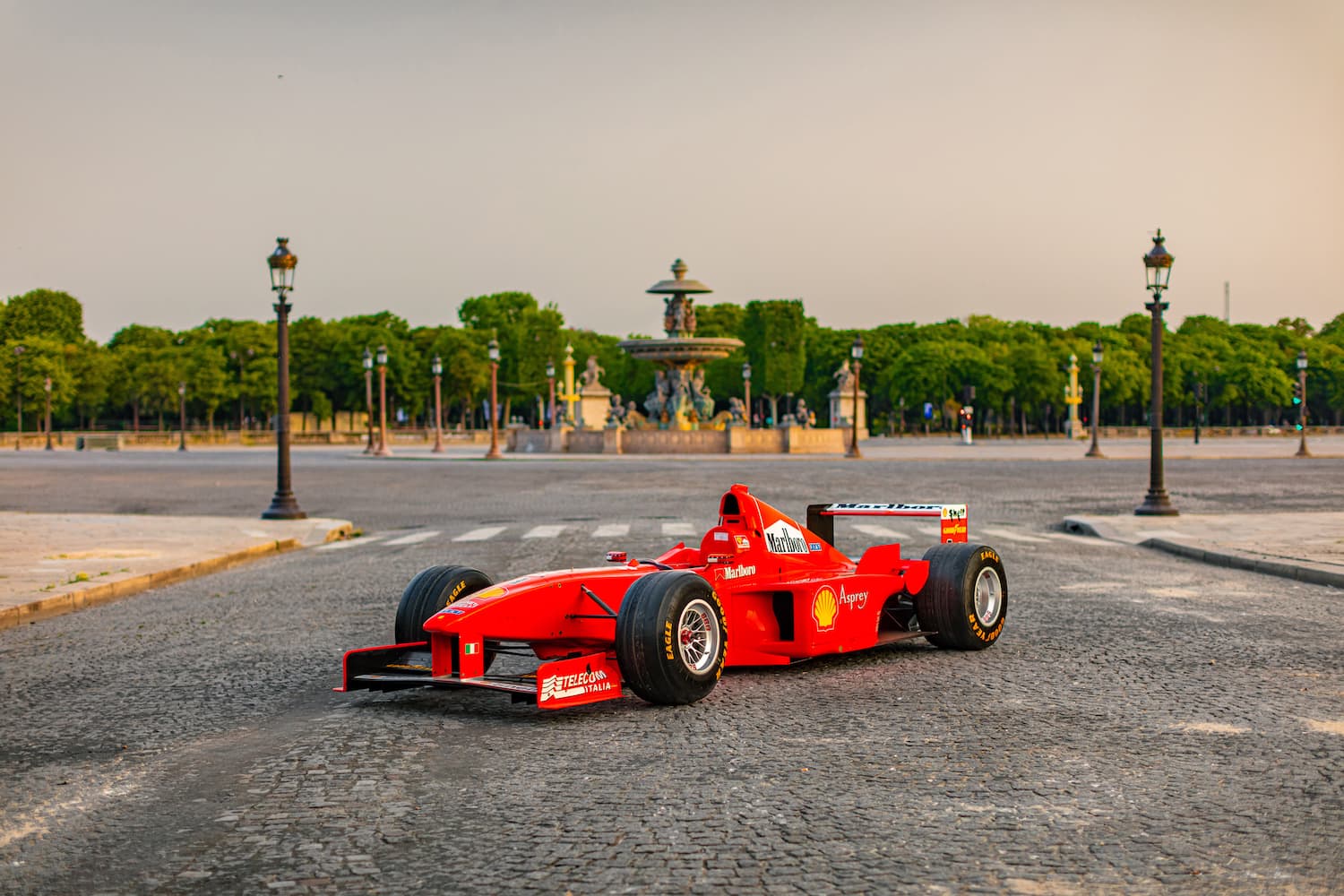 Closing out the top ten most expensive cars sold by RM Sotheby's during Monterey Car Week 2022 is a 1998 Ferrari F300 that went for $6,220,000. This presented a rare opportunity to own a Ferrari Formula 1 car that was driven to victory by Michael Schumacher. It is the only Ferrari F1 chassis to have competed in at least three races and won every race it entered. Starting on pole and taking the win at the 1998 Italian Grand Prix at Monza makes this an incredibly desirable car for the Ferrari racing enthusiast, so although it's certainly not a car to take on the streets – unless those streets are in Monaco during the Historic Grand Prix – it comes as no surprise that it commanded such a high price.