Classic Muscle Cars at Mecum Las Vegas 2023
Mecum's auction at the Las Vegas Convention Center is approaching quicker and quicker each day. The auction company plans to sell 1,000 vehicles between November 9-11 so it's time to look at another grouping of them. This time the focus is on cars from 1970, a year that some would argue was the peak of the muscle car era before the slow decline really started that cost all that horsepower and performance. There's something for every enthusiast at a Mecum auction and Las Vegas is proving to be no different.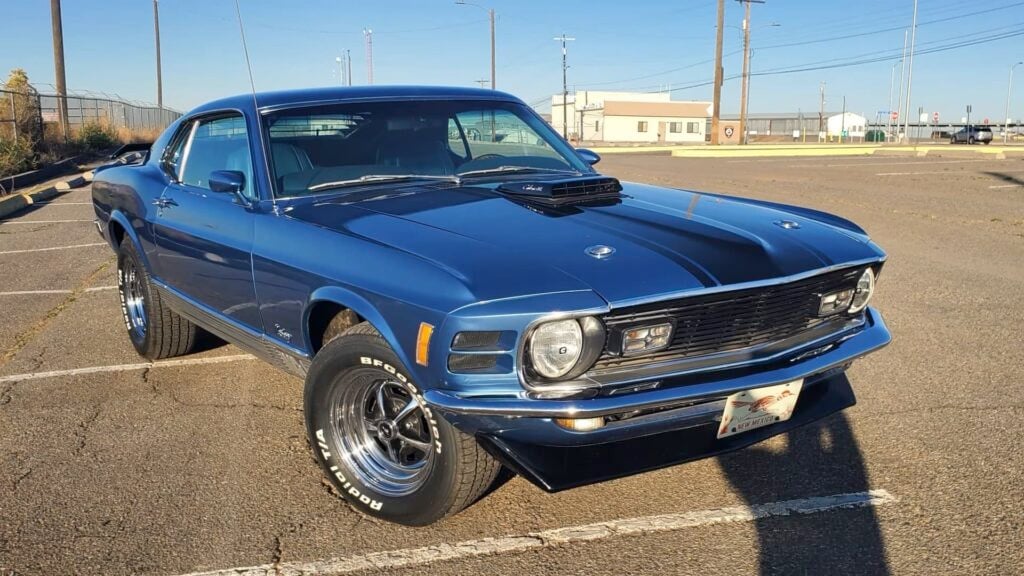 Featuring a sleek and aggressive design, the 1970 Ford Mustang Mach 1 was available with a variety of engines including the 428 cubic inch Cobra Jet V8 that produced about 335 horsepower. The one on offer in Las Vegas is equipped with its matching-numbers R-code engine and a rebuilt C6 automatic transmission. It includes the original owner's manual as well as a variety of shop manuals and schematics useful for upkeep. It's finished in the factory-correct Medium Blue Metallic paint with a matching blue interior. Prices on these range from about $60,000 all the way up to $163,000 and considering the condition and originality of this example, it should rightly sell somewhere in the six-figure range.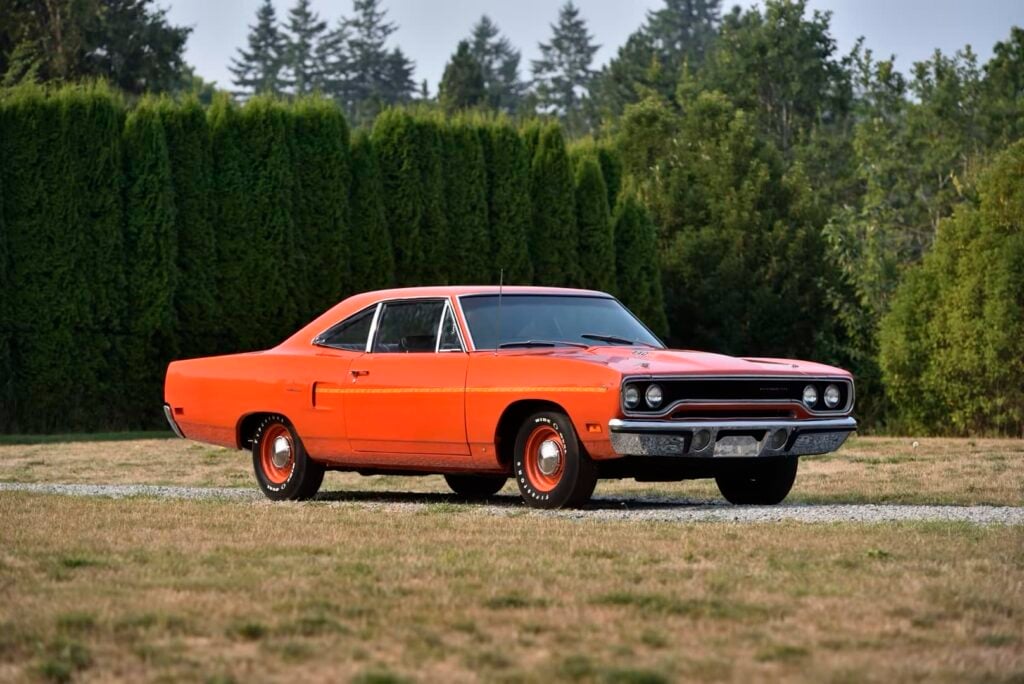 The Plymouth Road Runner was a car that meant business, offering a no-frills muscle car experience. Its iconic design features a streamlined body with an aggressive stance befitting the impressive array of engines available. The one set to be offered by Mecum in Las Vegas is one of 429 built for that year with the V-Code engine and a four-speed manual transmission. It features power brakes with front discs and includes a Hurst Pistol Grip shifter. Although it's not equipped with the Hemi, the 440 6 BBL V8 sitting under its hood is no slouch with 390 horsepower. This should be expected to outperform the average Road Runner and should approach the upper end of Road Runner prices, which stands around $81,000.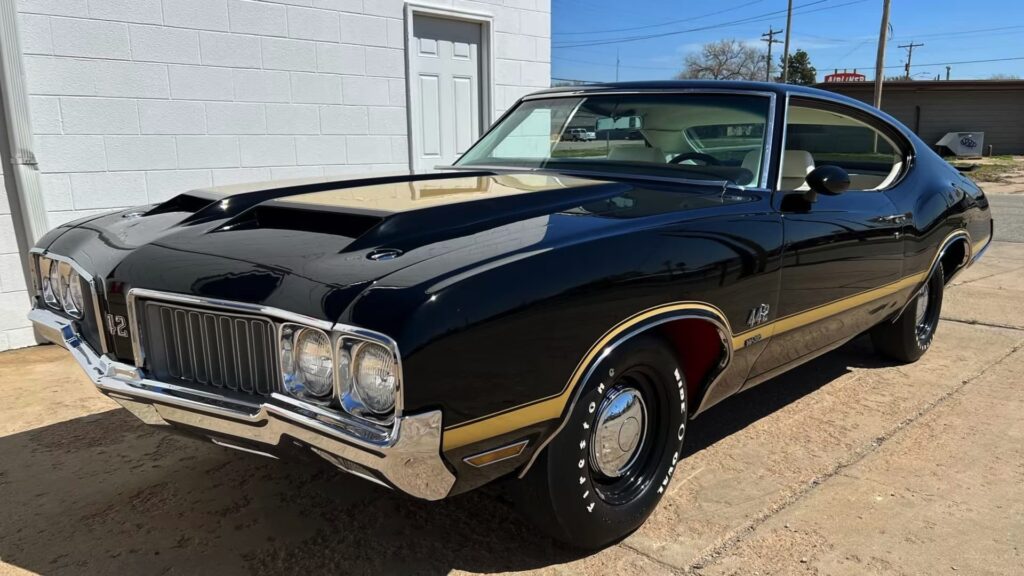 The 1970 Oldsmobile 442 equipped with the W-30 option package is a very desirable muscle car that features a distinctive front grille and dual air scoops that give it a rather aggressive look. One of 3,100 442s built with the W-30 package for 1970, this car is equipped with the 455 cubic inch V8 paired with an automatic transmission. It's equipped with factory air conditioning and benefits from a 4-year rotisserie restoration. This should do well on the auction block, though it will be surprising to see it reach six-figures.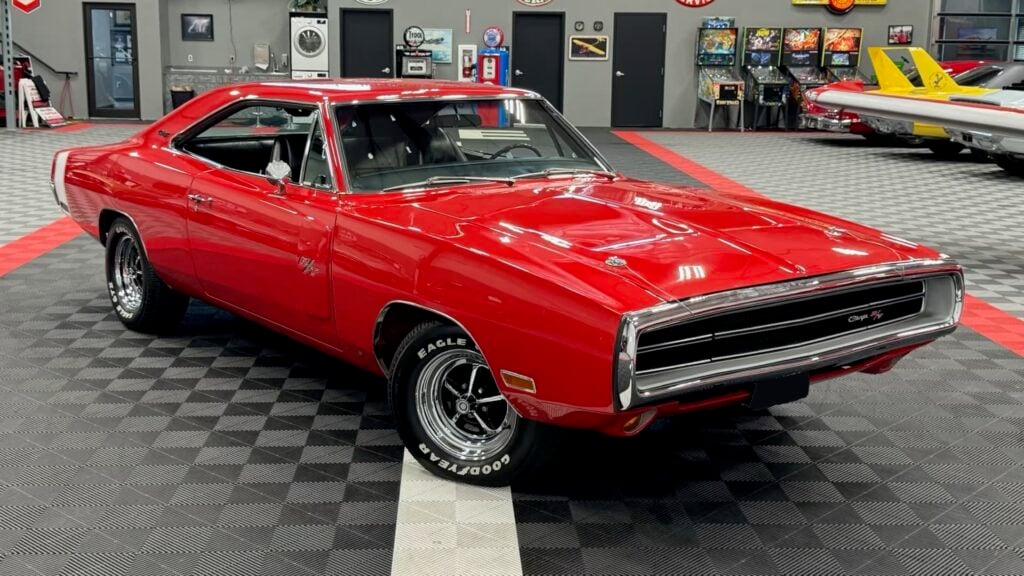 It's difficult to imagine a world without the Dodge Charger, such is its influence on the automotive world following its introduction. The 1970 Dodge Charger R/T that will be offered by Mecum in Las Vegas presents in an eye-catching bright red with a black interior and is equipped with a factory-correct V-Code 440 Six Pack V8. It's one of 337 built for 1970 with the Torqueflite automatic transmission and is equipped with power brakes. It includes a broadcast sheet features factory chrome exhaust tips. Considering the rarity of this example it should have no issue nearing the upper end of Charger R/T prices which should put it around $85,000.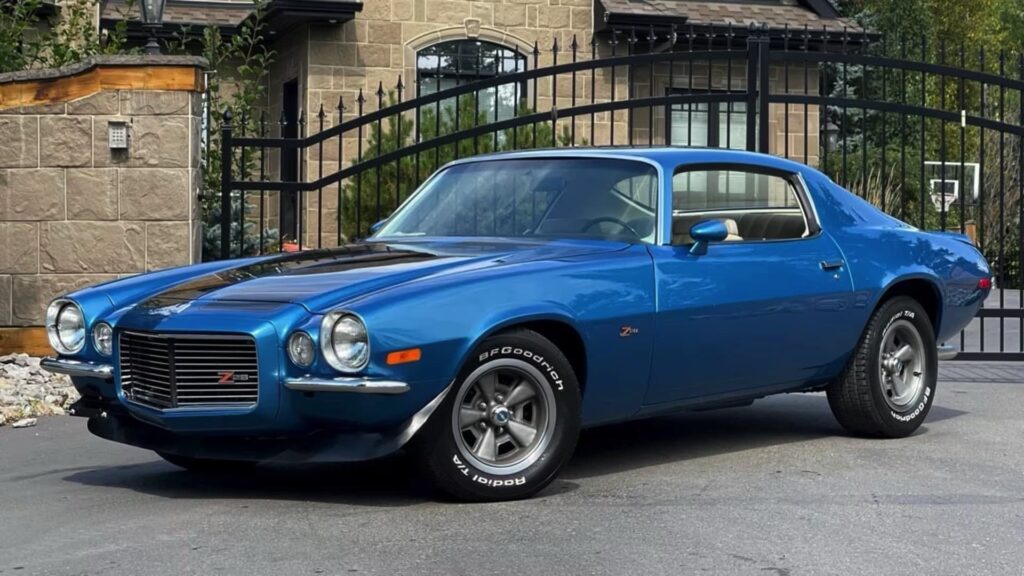 The 1970 Chevrolet Camaro Z/28 featured a sleek and more aggressive design than the original Camaro with its massive front grille and bold racing stripes. Equipped with the 350 cubic inch V8 that produced 360 horsepower, the example Mecum is set to offer in Las Vegas is an excellent representation of how exhilarating the Camaro Z/28 was. It was restored to factory specifications and is finished in Mulsanne Blue paint with a Sandalwood interior. The close ratio four-speed manual transmission helps deliver power to the wheels, while power brakes with front discs provide all the stopping power required. It includes the owner's manual and warranty booklet along with documentation from Vintage Vehicle Services. Chevrolet built a good number of these so they aren't the rarest of cars, but one in this condition should easily approach the high-end of recent prices, around $64,000.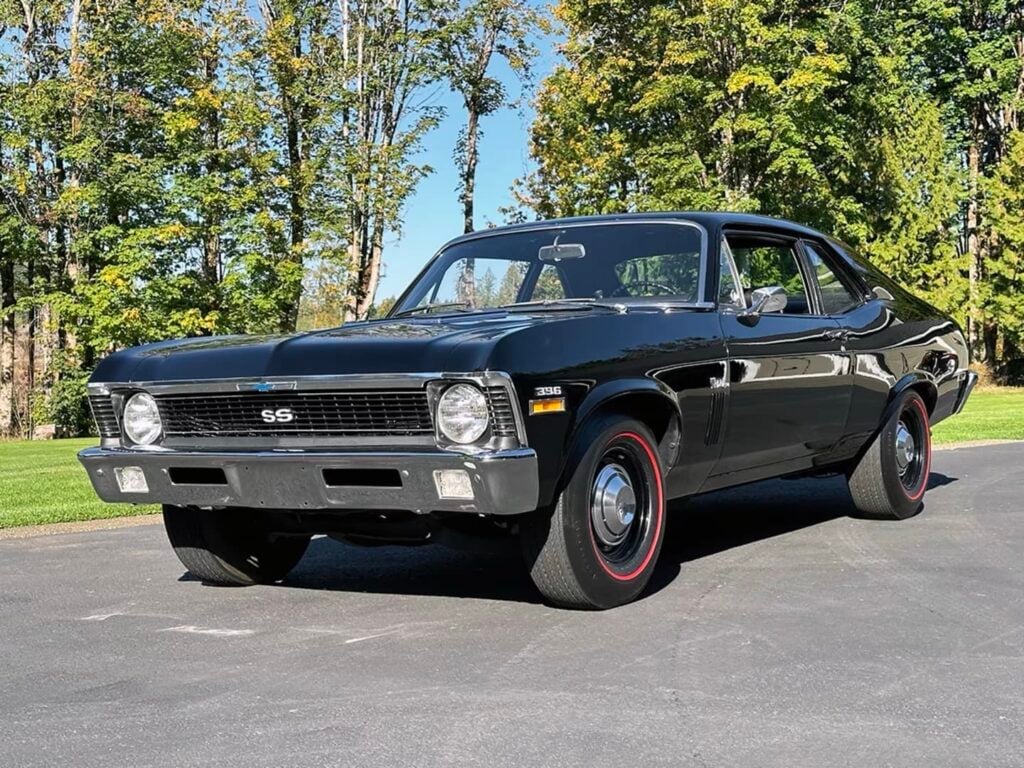 The 1970 Chevrolet Nova L78 is equipped with a matching-numbers 396 cubic inch V8 that produces 375 horsepower and is paired with a Turbo 400 automatic transmission. It underwent a ground-up restoration and was repainted in the factory-correct Tuxedo Black with a standard black interior. This example includes the Protect-O-Plate and a partial broadcast sheet and is notable as having the radio delete option. It includes power steering and power disc brakes as well as the owner's manual and other documentation. These have changed hands in the neighborhood of $60,000 recently but with the restoration work and condition it may be possible to see this sell for more than that.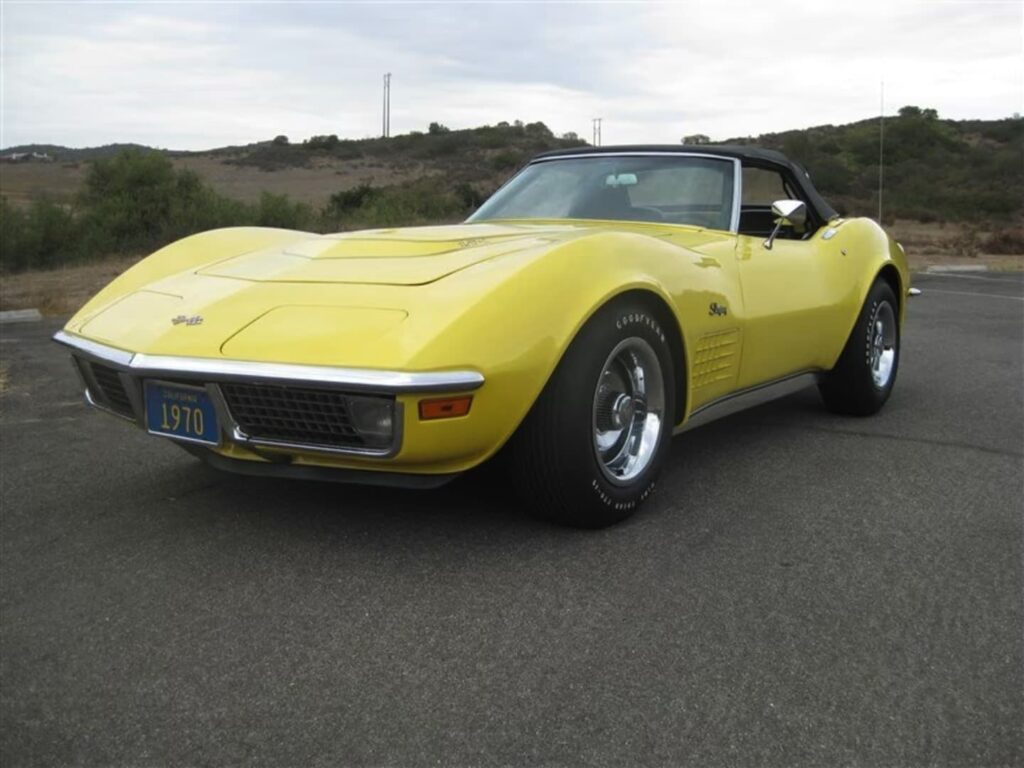 The 1970 Chevrolet Corvette retained the sleek styling of the Stingray body with pop-up headlights and aggressive fenders. The LT1 was a very desirable engine for 1970, able to deliver 370 horsepower from its 350 cubic inches. The example set to be offered by Mecum in Las Vegas is a convertible finished in Daytona Yellow and equipped with a four-speed manual transmission. It earned an NCRS Top Flight award, scoring 97.6/100 and the judging sheets are included with the car. It's a matching-numbers example and includes its tank sticker as well as a well-researched history that indicates it was likely the second-to-last Corvette Convertible built with the LT1 engine for 1970. These are highly collectible and range in price from a low of $49,000 to a high of $68,000 and this example seems like it should be towards the higher end of that range.