Hypercars and Movie Cars at Mecum Monterey 2022
We previous discussed the McLaren Sabre that will cross the auction block at Mecum's Monterey sale, but with Monterey Car Week ever closer it's time to take a look at some more cars that will be offered by Mecum.
Mecum will feature 600 cars during their "Daytime Auction" that will take place at the Hyatt Regency in Monterey August 18-20. A group of 50 consignments were recently announced that includes a wide assortment of supercars and exotics, but recently another car has been getting a lot of attention at Mecum – a 1949 Mercury Custom Convertible that was featured in the movie "Grease."
The Mercury was built by Eddie Paul Customs and started life as a hardtop coupe, but was converted to its current convertible status. It was built specifically for use in the film "Grease" and is powered by a 255 cubic inch V8, paired with a three-speed column-shifted manual transmission that features "Touch-O-Matic" overdrive.
It was known as "Hell's Chariot" in the movie and was driven by "Craterface" who was portrayed by Dennis Stewart. It features flame graphics on the front and rear quarter panels, as well as "Scorpions" stickers that are on both doors. One of the more recognizable features is the razor-like styling of its hubcaps. Not what you'd like to see pulling into a parking space next to you!
Hell's Chariot made some other appearances on video, notably in advertising campaigns surrounding the 40th anniversary of the film for which it was built. It also appeared on "Pawn Stars" and "Americarna." The dash of this '49 Mercury is signed by Randal Kleiser, the director of the film, and the late Olivia Newton-John. Mecum expects this to sell between $600,000 – $750,000 when it hits the block on Saturday, August 20. Usually we wouldn't pay too much attention to a car from that movie, but in this instance with the recent passing of Olivia Newton-John a fair bit more interest in this car has built up in the past few days.
This may be the last time fans of "Grease" and Olivia Newton-John will have the chance to buy Hell's Chariot so we expect to see some fairly motivated bidding. We can't say that we expect it to break seven-figures, but the consignor seems to have lucked into the right moment to sell this car, as unfortunate as the situation that lead to the additional interest may be.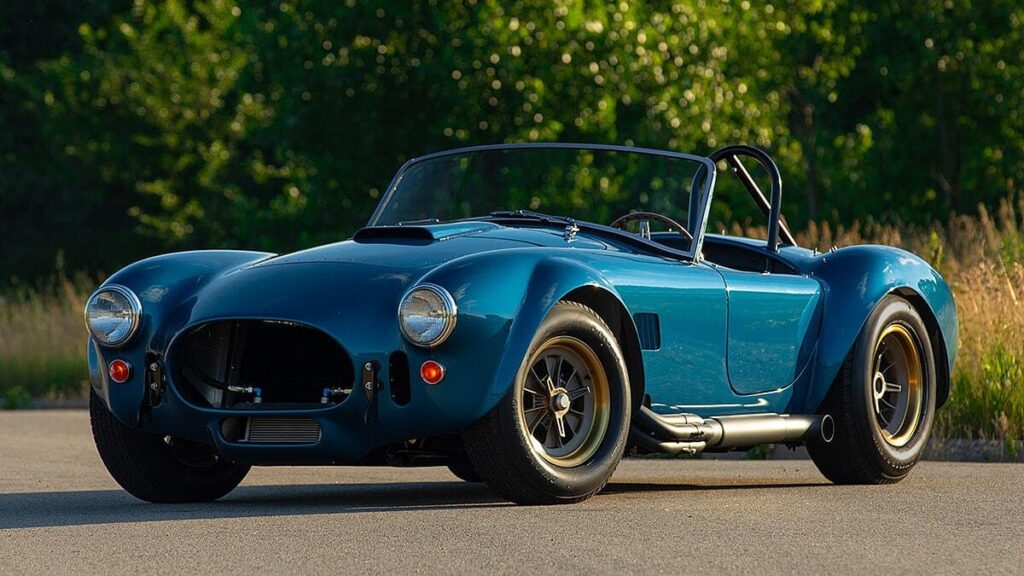 Back in the world of supercars, there's another McLaren being offered by Mecum that jumps out at us – this one is a 2020 McLaren Speedtail in Heritage Graphite. It's the 91st of 106 Speedtails produced and has just 728 miles on it. Powered by a 4.0L twin-turbocharged V8 that produces 1,035 HP, it also has a parallel hybrid system eMotor and power is delivered through the 7-speed dual-clutch automatic transmission. Mecum's estimate on the Speedtail is $2,700,000 – $3,000,000 and that's not unreasonable considering it's Car Week in Monterey and a limited production modern supercar.
Looking at the less-modern cars on offer, we're very interested in seeing where the bidding goes on the 1965 Shelby 427 Competition Cobra, CSX3006. It's one of only 23 competition 427 Cobras built by the factory has some notable racing history in Europe, including time spent being driven by Bob Bondurant. Legendary Motorcar Company completed the restoration, bringing it back to the specs it had when it left Shelby American. These are clearly desirable cars and there are plenty of collectors who would love to own a competition-spec 427 Cobra. We expect this will sell, definitely into the seven-figure range and with the inherent Monterey bump to its price, we could see this selling in the range of $3,500,000 – $4,500,000 when it his the block on Friday, August 19.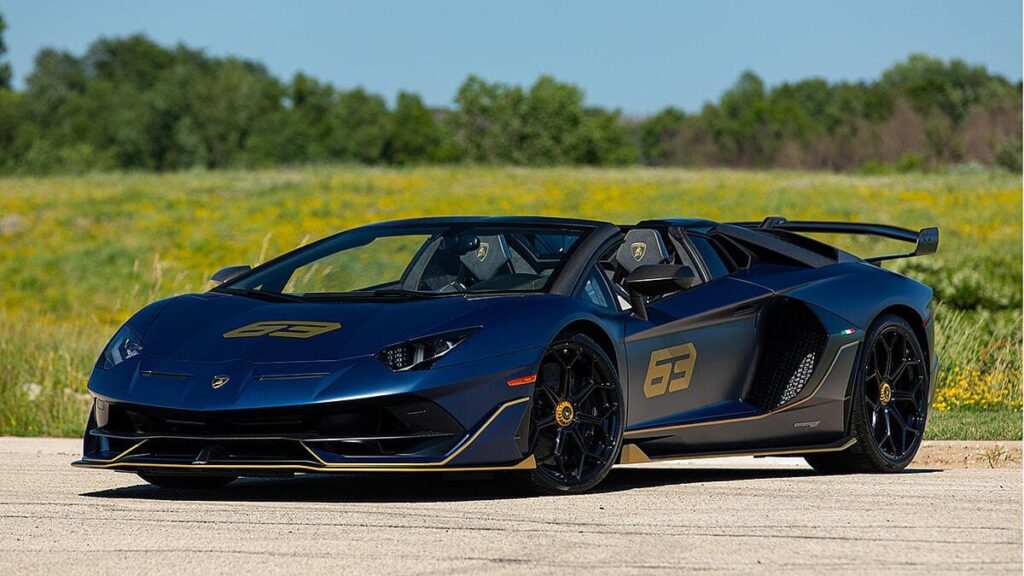 We're also looking forward to seeing the bidding on a couple Lamborghinis that Mecum will offer in Monterey. The first of these is a 2020 Lamborghini Aventador LP770-4 SVJ 63 Roadster, one of only 63 built. The Aventador has covered only 559 miles since new and is estimated to sell between $1,350,000 – $1,450,000.
The other Lamborghini we're excited to watch is the 1989 Lamborghini Countach 25th Anniversary Edition. This example is finished in Bianco White with a rather unique blue leather interior. It's one of the 657 examples of the 25th Anniversary Edition that were built, but it may well be the one with the lowest mileage – it shows 157 km, about 98 miles.
The good news for the next owner is that the odometer is metric so they won't be stuck trying to keep from putting more than 2 miles on it – there's at least 40 km or so of driving before additional usage might start impacting its value. Mecum's estimate for the Countach is $900,000 – $1,000,000 and that seems reasonable considering the other cars it will be competing with, as well as the usual bump in value from selling in Monterey.